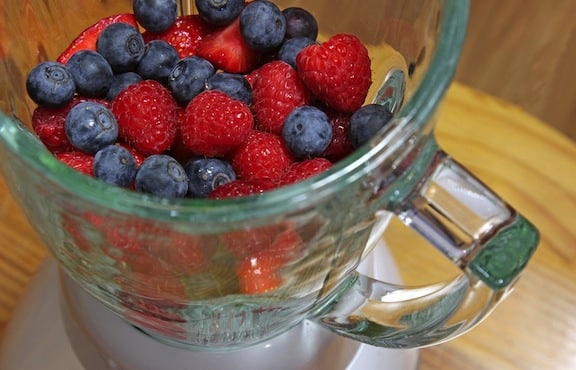 Have you ever wondered how much time you spend in preparing meals? If you're like me, I wouldn't want to spend most of my time in the kitchen. Here's a list of 5 essential kitchen tools that make meal prep easier! Cooking is more likely to become a pleasure instead of a chore.
Food Processor
One of the home appliances you can't do without is the food processor which truly makes cooking life easier. It allows you to do a variety of things such as slicing or chopping vegetables, shredding, grating and pureeing, all in just one machine.
Grating vegetables, grinding nuts such as almonds, walnuts, and peanuts, pureeing apples, bananas and assorted fruits are only a few of its functions. You can also mix and knead dough with the help of a food processor. Slicing and prepping sauces and dips is also possible. 
The food processor is just like a blender but it has several blades that you can attach depending on your need. It has a shorter and wider bowl that can accommodate almost any kind of solid or semi-solid food. There is also no water or any liquid required to operate and make the blades move.
Multifunction Chopper and Slicer
The multifunction chopper and slicer is a great kitchen tool and a must have in every kitchen. It comes in a variety of colors and a set includes a chopper, storage container, and interchangeable attachments to shred, grate, julienne, slice, dice and even peel.
Whether you want wide slices of fruit, slim cuts of potatoes, julienned carrots, garlic in small cubes, name it and the multifunction chopper and slicer can mostly do it! This cuts prep time in half and what's more is that you can expect a better outcome versus doing these functions with a knife since you'd get a more consistent or similar cut and shape.
Instant Pot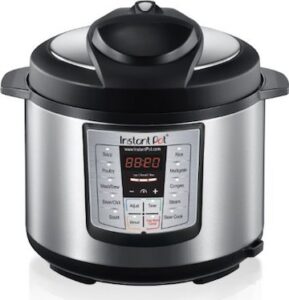 You can say that the Instant Pot is one of the most versatile home appliances in the market today. It serves as a slow cooker, rice steamer, pressure cooker, yogurt maker, warming pot. You can sauté, use it as browning pan and can also serve as a steamer. This was designed with making labor intensive cooking a thing of the past and with just one appliance, you can have the benefit of five r seven gadgets in one.
Spice Rack
Spice racks come in different shapes, sizes, and styles. Some spice racks are mounted to the wall, free standing, have adjustable shelves and also come in a lazy Susan style (rotating). The purpose is simple: to keep spices fresh as they are designed to minimize air exposure and to be kept dry at all times. This is a definitely a must- have in the kitchen since getting your spices and seasoning organized make prep time and cooking time shorter.
Quality Blender
A kitchen is not a kitchen without a blender! The blender is a staple in every household and is also one of the most used home appliances. A basic blender consists of a blender jar with the blade located at the bottom, and a base where the motor is located.
Typically, a blender has speed settings in which you can choose from depending on what your finished product would be like.You can make milkshakes by blending ice cream, milk and sweeteners, create thirst-quenching smoothies, use it to powder spices or nuts, crush ice and basically make solids into liquids by adding water or other liquid to the mix.
Preparing food for the family can be less of a worry with having these 5 essential in your kitchen. As these are cost and time saving, you can be assured that not only do you get to serve good food but also spend more quality time with your loved ones.