If your sweet tooth is craving something yummy, you'll love these 7 desserts that highlight summer's lush seasonal fruits. They're all flavor, with no added guilt! Skillet Peach Crisp, above, is a great way to highlight delicious summer peaches. This quick dessert can be enjoyed shortly after you make it — no baking or chilling required!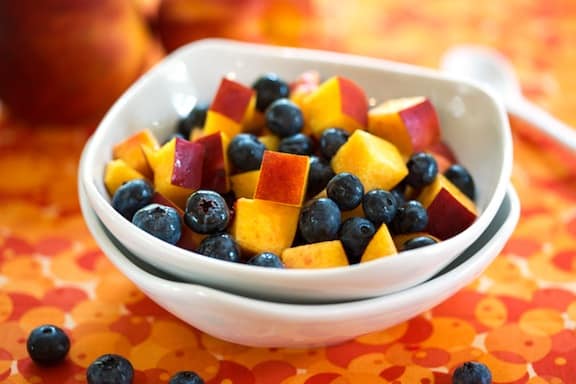 Simple Summer Fruit Medleys prove that summer desserts need not be fancy. These past few summers I've enjoyed teaming two or three fruits whose colors and flavors contrast and complement well. Honestly, you don't need a formal recipe or even quantities.You can serve any of these combinations on their own, or over nondairy ice cream or coconut yogurt.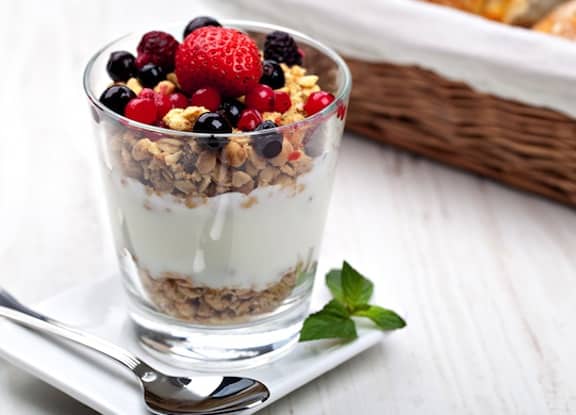 Fruit and Yogurt Parfaits are super simple! Layering nondairy yogurts with seasonal fruits takes almost no effort, creating a treat that looks as appealing as it tastes. It's a real pleaser, as welcome for breakfast as well as desserts, and a good way to get kids (or the generally finicky) to eat more fruit.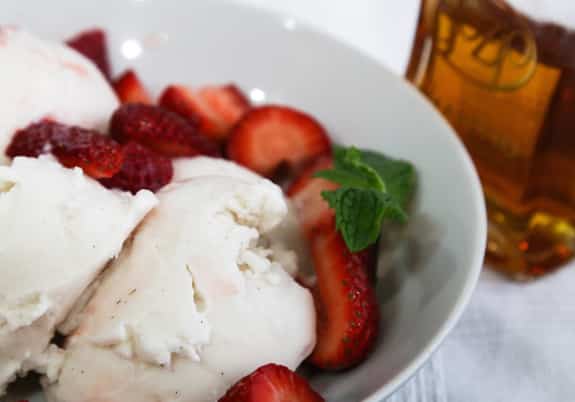 Amaretto Strawberries is almost embarrassingly simple, yet luscious and low in fat. Amaretto is a liqueur made from almonds. It's a good way to serve this fruit during strawberry season.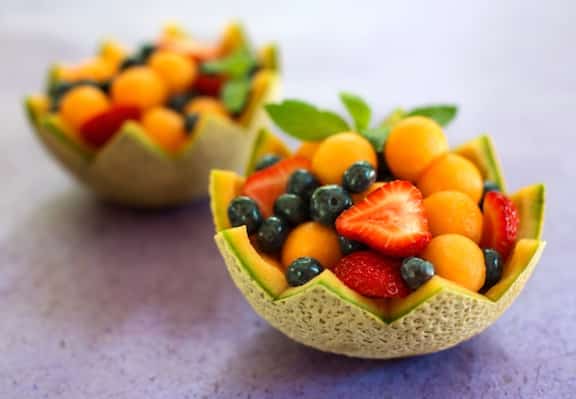 Melon Cups with Strawberries and Blueberries is an attractive presentation of this medley of summer fruits — cantaloupe, strawberries, and blueberries — makes it especially appealing. Sometimes all you need is a little creativity to take fruits from so-so to stunning!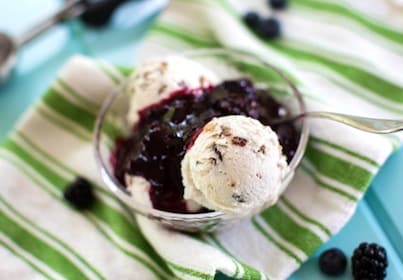 Fresh Berry Sauce is a fantastic recipe to make when fresh berries are in season. It's a versatile sauce to serve over cakes, pies, or nondairy ice cream. Lightly cooked, they melt into a most flavorful sauce.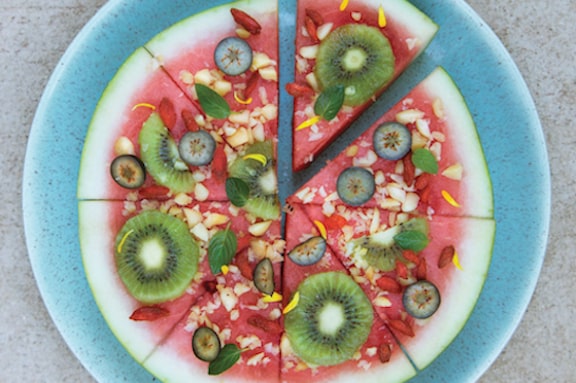 Watermelon "Pizza"  is the best (and healthiest) "pizza" ever! Kids love making this fun recipe, and you may just find that you do too. Although the recipe calls for specific amounts and ingredients that go nicely together, the truth is it's highly flexible, and you can easily omit, swap, or add your kids' favorite fruits and ingredients.