Doing anything other than eating in-season blueberries out of hand seems like gilding the lily. If you want to do more than that, here are some of our favorites. Lots more easy tips and ideas can be found in A Bounty of Blueberries, and here you can read all about their notable health benefits. Let's start with these pretty Melon Cups with Strawberries and Blueberries, whose fun presentation of a simple medley of summer fruits is especially appealing.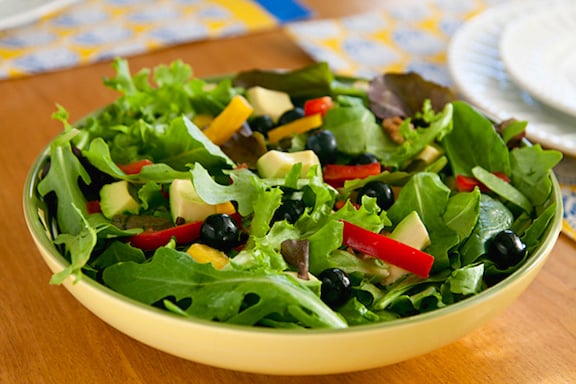 Mixed Greens Salad with Avocado and Blueberries is a gorgeous summer salad featuring mixed greens, bell peppers, plus the surprising flavor twist of berries. It's a snap to make and adds a splash of color (and lots of antioxidants) to the summer plate.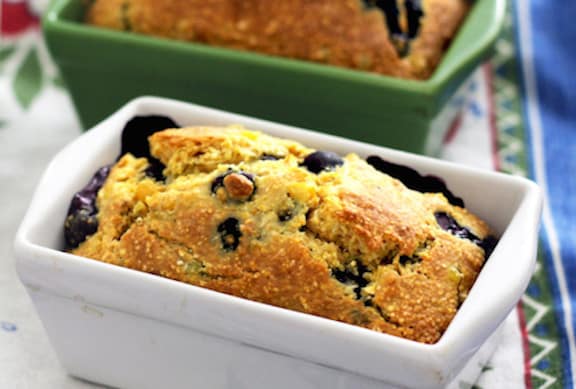 Vegan Blueberry Cornbread rises so beautifully, with a golden crisp crust bursting with berries and sweet summer corn kernels. It's just moist and sweet enough to be a treat, but healthy enough to eat any time of day.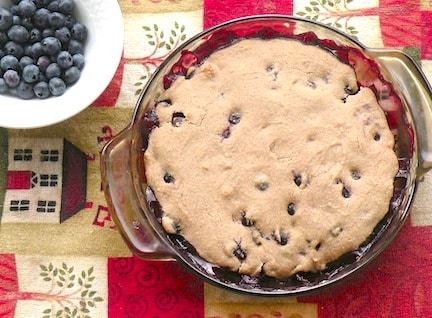 Vegan Blueberry or Blackberry Cobbler is classic dessert that's abundant with seasonal berries. It's delicious on its own or with nondairy ice cream.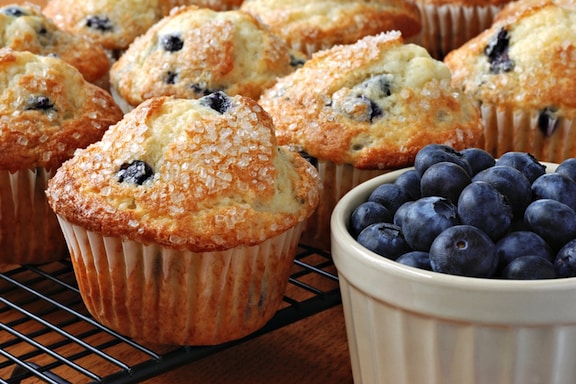 Lemony Blueberry Muffins are perfect for making on cool summer evenings during blueberry season. The double twist of lemon juice and zest is what makes them shine.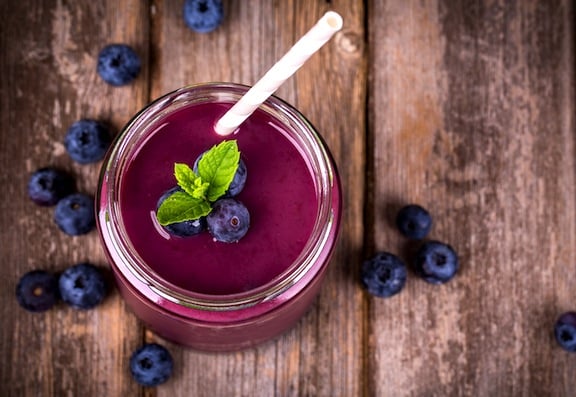 Burgundy Berry Bliss Smoothie combines blueberries and greens, resulting in a burgundy beverage that's as tasty is it is pretty.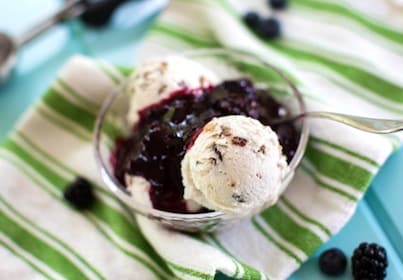 When fresh berries are in season, Mixed Berry Sauce is delicious served over cakes, pies, or nondairy ice cream. it's one of the simplest and most versatile ways to use blueberries (or other berries).