Beverly Lynn Bennett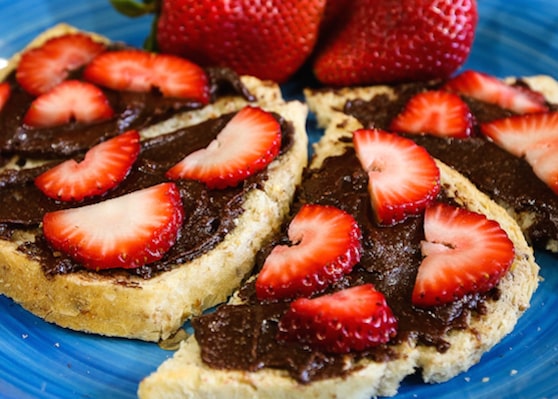 Move over hazelnuts! Almonds are equally delicious when paired with chocolate. By simply blending almond flour, cacao powder, and agave nectar, you can create a rich and luscious spread that rivals the popular stuff in a jar. Use this as a topping for toast, layer it with sliced fruit on sandwiches, add it to your favorite sweet recipes, or smear it on sliced bananas or apples. Of course, you can also just lick it directly off a spoon. This makes about 1 cup.from Almond Flour: The High Protein, Gluten-Free Choice for Baking and Cooking by Beverly Lynn Bennett, (© 2016 Book Publishing Company, reprinted by permission) Photos by Evan Atlas. more→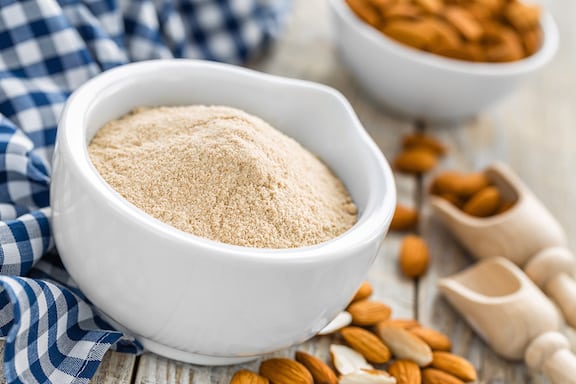 If you're looking for a great new addition to your gluten-free pantry, consider almond flour. Unlike other gluten-free flours, especially rice flour, which is often characterized as gritty or grainy, almond flour has a smooth mouthfeel and a rich, buttery taste. Start with these tips, excerpted and adapted from Almond Flour: The High Protein, Gluten-Free Choice for Baking and Cooking by Beverly Lynn Bennett, (© 2016 Book Publishing Company, reprinted by permission) will get you started. more→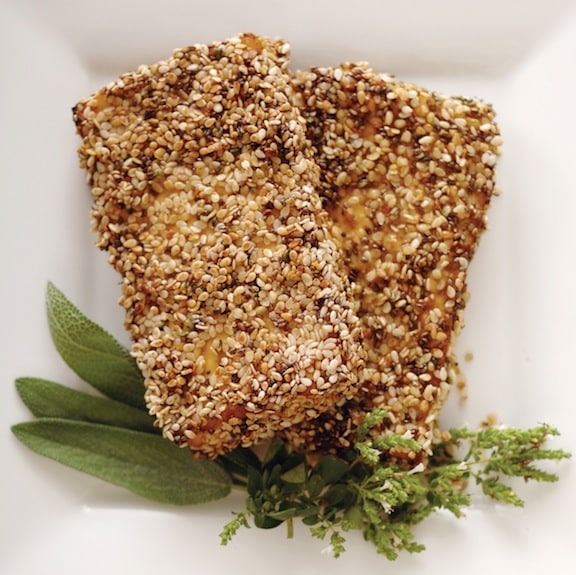 Slices of tofu are first bathed in a tangy marinade and then coated in a three-seed blend. Instead of being fried, these tofu cutlets are baked to perfection. Recipe by Beverly Bennett, from Chia: Using the Ancient Superfood* by Beverly Lynn Bennett, @2014 Books Alive, Summertown, TN, reprinted by permission. Photo by Andrew Schmidt.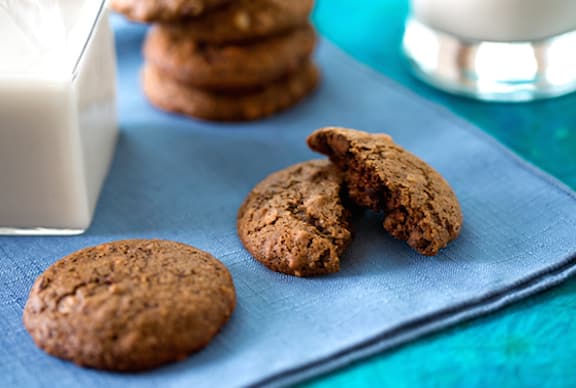 These delicious no-fat-added vegan cookies taste like luscious brownies. Contributed by vegan chef Beverly Lynn Bennett, this recipe was a favorite of my kids during their teen years, along with her Crispy Rice and Almond Treats. Moist and fudgy, it isn't hard to see why it was one of their most frequently requested treats. Photos by Hannah Kaminsky. more→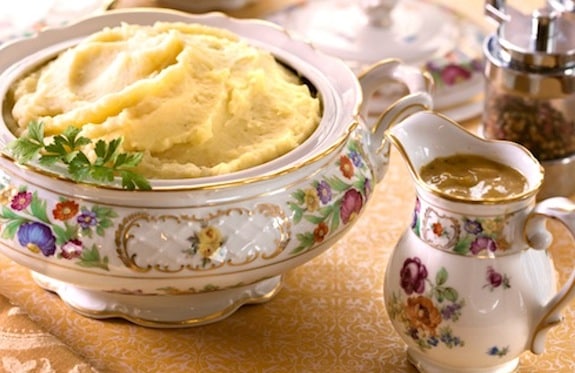 Have a fabulous celebration with these mashed potatoes and gravy, a must-have on the dinner table during the holidays — they're a welcome addition for both vegan Thanksgiving and Christmas dinner menus. Try some of the variations for both recipes and make it even more fun! Contributed by Beverly Lynn Bennett, from The Complete Idiot's Guide to Vegan Living*. Photos by Hannah Kaminsky.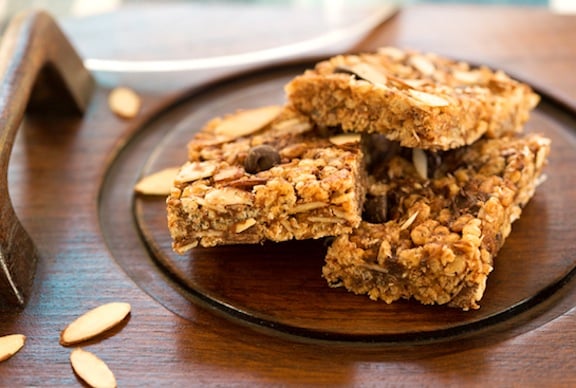 Contributed by vegan chef Beverly Lynn Bennett, these rich, no-bake treats are incredibly good. I know, because I've made them for my kids a zillion times while they were growing up, and they still love them when they visit. Easy to make, these are good for those who need a burst of sweetness and energy, without indulging in empty calories. Photos by Hannah Kaminsky of Bittersweet.
more→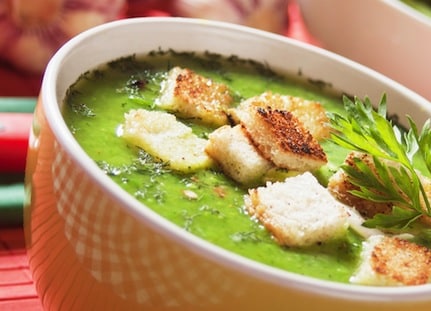 Split peas cook down with pieces of potato and aromatic vegetables to create a thick and hearty, stick-to-your-ribs soup that's excellent served with saltine crackers or slices of bread. Green split peas are rich in protein, complex carbohydrates, several vitamins and minerals, and beneficial dietary fiber, all while being extremely low in fat and sodium. This makes them a great choice if you're trying to eat more healthy and nutritious meals. Reprinted with permission from The Complete Idiot's Guide® to Vegan Slow-cooking* by Beverly Bennett (Alpha Books, 2012). more→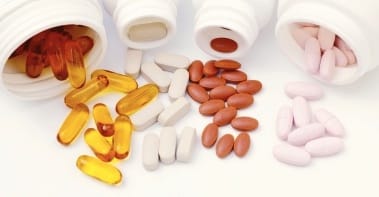 If your diet is generally full of lots of servings of fruits, veggies, and grains on a daily basis, maybe you only need a multivitamin with the basics—vitamins A, B, C, D, E, and so on—with levels that are below or bring you up to 100 percent of your RDAs. With an adequate diet, you also receive many nutrients, and you don't want to put your levels over the top or at a point where they actually start doing you harm instead of good. more→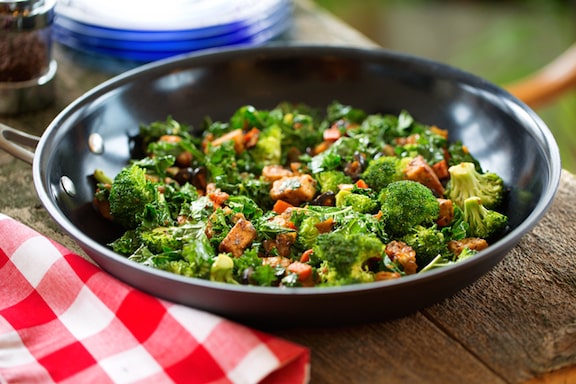 Provide your body with plenty of energy to make it through a hectic day with this savory mixture of tempeh, onions, carrots, and the green cousins broccoli and kale. Serve it with slices of fresh fruit or whole grain toast. Recipe from Vegan Bites: Recipes for Singles* by Beverly Lynn Bennett. Photos by Hannah Kaminsky. Reprinted by permission of The Book Publishing Company © 2008. more→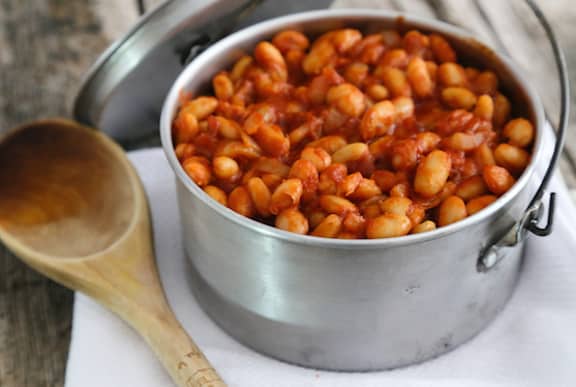 For many, baked beans are a must-have for any picnic or family get-together. In this sure-to-please recipe, tender navy beans are flavored with bits of onions and covered in a rich and tangy sauce enhanced with molasses. Traditionally, Boston baked beans are made by slowly cooking the sauce-covered beans in a low-temperature oven for several hours. Low temp … long hours — sound familiar? That's exactly what a slow cooker does! Reprinted with permission from The Complete Idiot's Guide® to Vegan Slow-cooking* by Beverly Bennett (Alpha Books, 2012). Photos by Evan Atlas. more→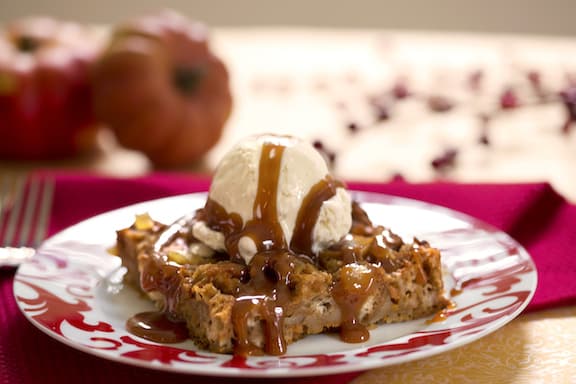 This sweet vegan caramel sauce makes a great topping for pies, ice cream, cakes, and bread puddings. Try it over Pumpkin Bread Pudding for an amazing treat! Contributed by Beverly Lynn Bennett (reprinted by permission of the author), author of Vegan Bites* and other titles*. Photo by Hannah Kaminsky. more→
This vegan cheddar cheese spread is made with raw cashews and sun-dried tomatoes and requires no cooking. Serve as a spread for raw veggies, fruit, crackers, slices of bread, or for sandwiches. From The Complete Idiot's Guide to Vegan Cooking* by Beverly Lynn Bennett and Ray Sammartano. more→