Helyn Dunn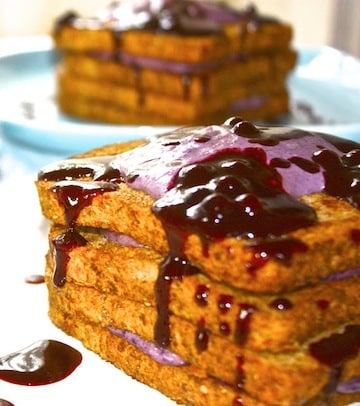 What to make for a late morning brunch… too cold for a smoothie, not really up for oatmeal… haven't had french toast for a while so I thought, why not make it a little different and a lot special…
There are three components to this fantastic, healthy dish: the french toast itself, the blueberry "cream" cheese stuffing and the blueberry syrup… of course you can use any or all of them separately for other yummy, nutrient-dense meals. Contributed by Helyn Dunn from her blog Helyn's Healthy Kitchen. more→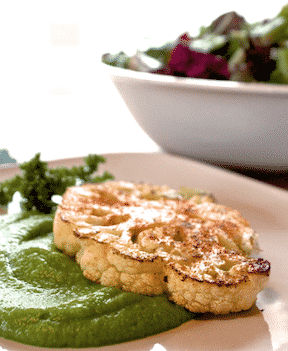 This cauliflower recipe makes the most beautiful presentation and it's a breeze to make. Minimal ingredients … whole foods at their best. I served these with a big, fresh salad. Perfect lunch! The trickiest part to this recipe is slicing the cauliflower, only because you will lose some. It's mostly the inner slices that will easily retain their structure. The rest just fall apart, so be prepared to have another cauliflower recipe on hand for the leftovers! Contributed by Helyn Dunn from her blog Helyn's Healthy Kitchen.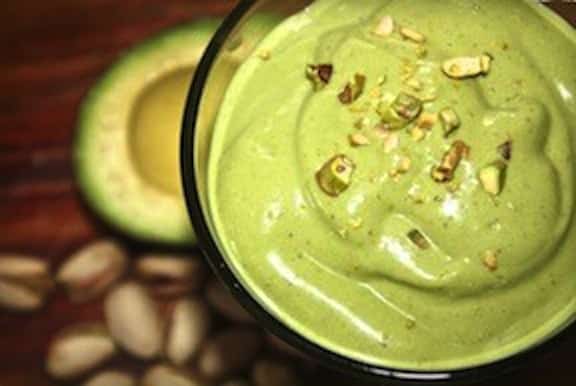 This smoothie brings back happy memories of eating gobs of pistachio ice cream with my cousins at Jones Beach. Pistachio was always one of my favorite flavors. The texture is smooth and thick like an old-fashioned milk shake. Pistachios contain large amounts of antioxidants, beta-carotene, vitamin E and lutein compared to other nuts. They are also lower in calories than other nuts and are loaded with flavor and healthy fats. Contributed by Helyn Dunn, from  Helyn's Healthy Kitchen.
more→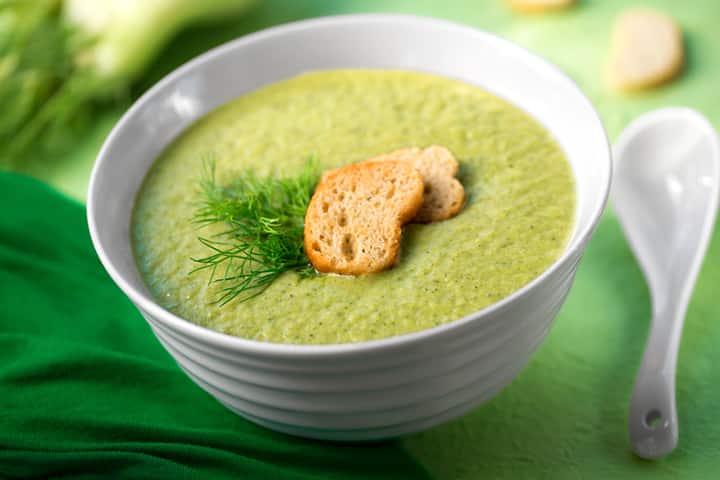 This vegan creamy fennel soup has wonderfully subtle flavors, and a refreshing and warming quality at the same time. I've added zucchini and fresh parsley to the recipe, which adds some beautiful specks of green in the final dish. Contributed by Helyn Dunn, from Helyn's Healthy Kitchen. Photos by Hannah Kaminsky.