Jessica Walrack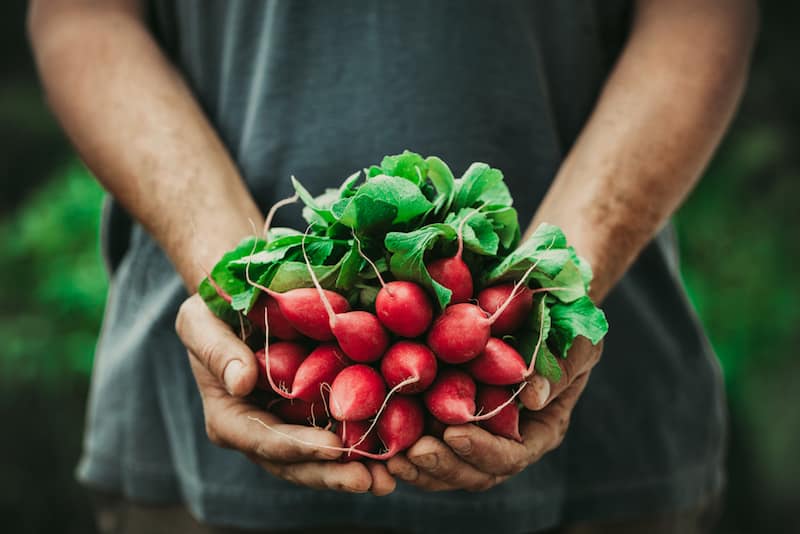 When considering your health, one important factor that is being studied more and more is the gut. Researchers have found that the bacteria which lives in the intestines, plays an important role in our overall health and wellness. What is most interesting is that the health or sickliness of the gut depends on what a person eats. So by making a few dietary changes, you can transform the state of your gut bacteria. Let's take a closer look at what a microbiome is exactly, why it matters, and which foods support its health. more→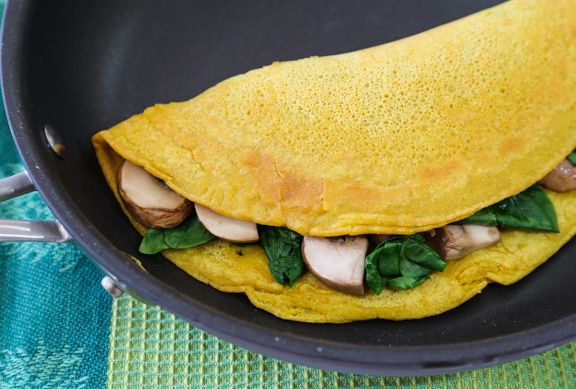 The vegan diet is more than just cutting out animal-based foods. It is also a health-based lifestyle that seeks out the best ways to maximize nutrition. One way to do that is to swap out regular flour for chickpea flour.
Chickpea flour is a great source of fiber to help keep things moving smoothly. It is also an anti-inflammatory food and helps promote a healthy heart. It's so much more than just a gluten-free flour replacement because it offers a ton of benefits on its own!
Here are seven killer recipes featuring the nutrition-packed flour.
Omelets are a delicious and fun way to sneak veggies into your breakfast. Instead of using eggs, make a swap with chickpea flour, instead. Just a warning, though: this recipe is packed with much more than an egg replacement. Nutritional yeast and turmeric not only give it a rich flavor but they also give the omelet some added nutrition.
Fritters are super fun to eat and a totally social food. These fritters are even better because they are absolutely brimming with flavor and nutrition, leaving little room for guilt. The Romesco Sauce is really the key here. It is made with fresh herbs, roasted red peppers, a dash of paprika and some vinegar. This recipe will probably become a favorite in your household!
Cookies are what childhood dreams are made of, but once we reach adulthood they become synonymous with guilt. These chickpea based cookies, however, will wipe the guilt away. Unlike many vegan cookie recipes, these are packed with flavor and the gooey essence that chocolate chip cookies are best known for. They are also naturally full of fiber so you can feel good with every bite you take.
This farinata is described as a "savory pancake" thanks to the sun-dried tomatoes and kalamata olives. Throw in a handful of chopped spinach to get a veggie-filled meal. It's super easy to make, fiber-filled and delicious.
Quinoa burgers can sometimes be hit and miss, as quinoa tends to crumble under the first bite. These burgers, though, stay true to form, thanks to the chickpea flour. This particular recipe is loaded with flavor and held together by oats, chickpea flour, and quinoa. Some fresh herbs along with garlic and onions give it a rich taste.
If you have been looking for the opportunity to branch out in your repertoire, this is it. These crackers are a homemade delicacy that travels well and pleases the masses. Unlike traditional crackers, though, they are full of fiber so that they don't get in the way of smooth digestion.
Let's be honest: pizza crust is the best part of the pizza. Unfortunately, it is usually loaded with gluten and not much else. This recipe takes care of all of that by using chickpea flour as the base. It's super easy to make, sturdy, and equally delicious in its own right. There is no need to skip pizza night anymore!
Give chickpea flour a try with one of these recipes and you will surely want to add it into your regular rotation. Best of all, you won't be sacrificing flavor, nutrition, or ease with any of these!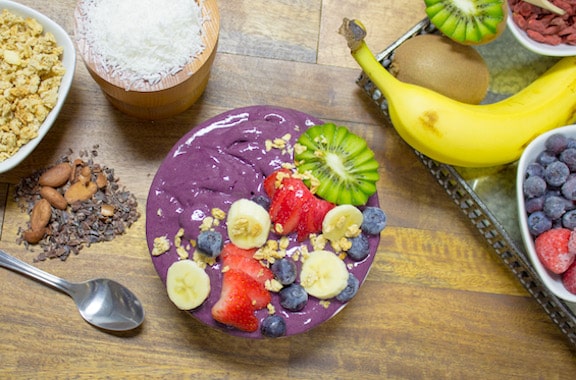 So you've decided you want to become a vegan, now what? As with any lifestyle change, there will be challenges and the process will take persistence and dedication. Here are a few tips on how to become a vegan.
Know the rules
It's pretty simple. Vegans only eat foods derived from plants. No animal products should be consumed which means flesh and skin itself as well as products produced by animals like eggs, milk, and honey. Once you know the rules, you can create your plan to change.
Start gradually
There is no rule that you need to be vegan right-this-very-minute. Some people have a hard time letting go of certain foods emotionally while others have some digestive difficulties with the diet change. Don't feel that you need to rush in. Slow and steady wins the race.
Try making simple swaps here and there, perhaps once a meal or even once a day. Little by little it will become easier—not to mention that you will be able to note the positive effects as you go.
Focus on nutrition
Being vegan doesn't necessarily mean the same thing as being healthy. In order for a vegan diet to work properly for you, it's important to make sure that you get all of the nutrients your body needs.
Eat whole foods, plenty of fruits and vegetables, and go easy on the packaged vegan foods. While it may be exciting to load up on vegan snacks that you had never noticed before it's not necessarily doing your body any favors.
Don't be afraid to ask for help
Radically changing your diet and lifestyle is sometimes hard. Whether it's because you're not quite sure how to prepare a certain food or you don't really know how to field the questions from your friends and family, the transition can take you to some new and confusing territory.
This is normal and totally okay—everyone who has made the change has been there. Don't be afraid to reach out to others in the community for support, or to peruse blogs so you can read about other people's stories. You can learn a lot about how to become a vegan from the experience of others.
Remember your why
Whenever you're feeling tempted or moody with cravings, always remind yourself why you're doing this. Write down your motivations and keep them somewhere visible to you every day.
Reward yourself
Making the steps to makeover your lifestyle is serious work. You have to be committed and open to learning lots of new information on how to become a vegan in order to change your lifestyle for the better. Don't be afraid to reward yourself! Set milestones like one week, one month, and one year and celebrate once you pass them. Grab a delicious vegan coconut ice cream or even indulge in a nice full body massage—you deserve it!
Stick with it
Just keep going. Sometimes it will get hard, admittedly, but those hard moments will pass. Remember why you're doing this and just keep going. If you slip up, forgive yourself and get back on track. Trust the process and know that after a month or so it will be a whole lot easier.
Share it with others
One of the best ways to reduce the skepticism that your friends and family may have about your new lifestyle is by sharing how to become a vegan with them. Prepare a delicious meal or bring them a special treat (if you haven't discovered raw vegan desserts yet, then that's a good place to start!). Then they can learn how delicious this lifestyle can be.
Change, in general, can be hard but don't let that intimidate you. If going vegan is what you feel is right for you, follow these steps and you'll be there in no time.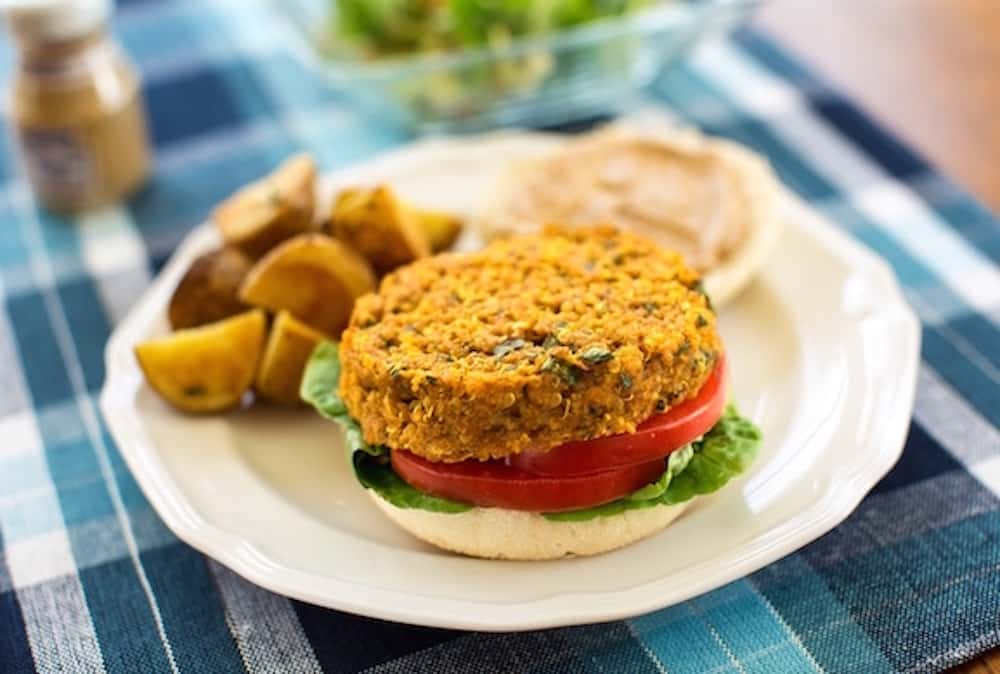 If anyone thought that going vegan means no satisfying comfort food, look no further than this list. Here are 8 great vegan burger recipes you can whip up this summer for a day by the pool, dinner, or whenever! Each of these has its own unique ingredients so you don't have to worry about getting bored with same old vegan burger recipes. Mix it up, try them all! more→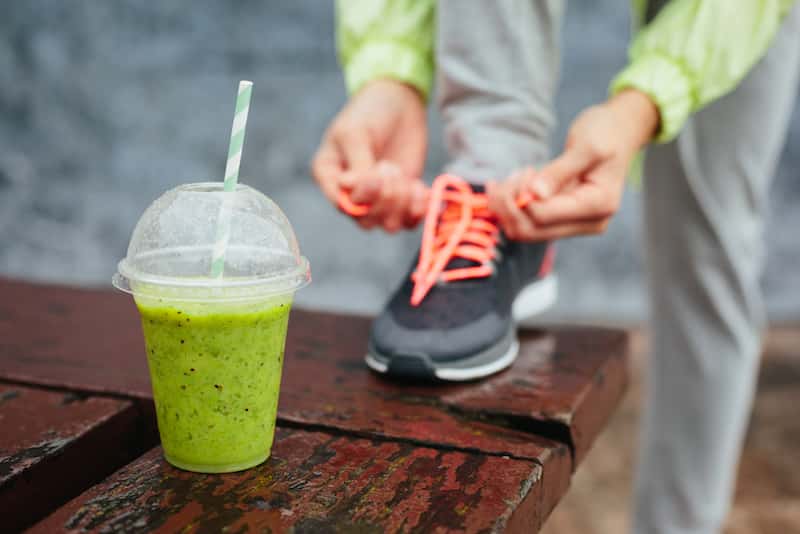 Spinach smoothies never get boring, and they come in many delicious varieties. Why spinach? It's a great plant-based source of iron and has more potassium than a banana (which is especially good for building muscles mass). It's also a great source of vitamins K, A, and C and even has a few varieties of vitamin B. All this to say that spinach can act like a powerhouse of nutrition and energy, making smoothies beneficial when added to your regular diet. 
Here is a roundup of our favorite green smoothies that are easy to whip up in a few minutes. more→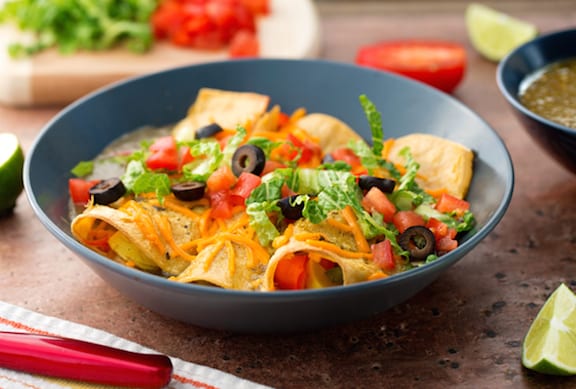 Enchiladas are one of the ultimate comfort foods. A handful of delicious ingredients are safely tucked inside a wrap and then covered in sauce. What more could you ask for, right? However, if you think because you are vegan you can't enjoy this dish, we have good news. Here are seven vegan recipes for the classic enchilada that you'll love. more→