Michelle Honeyager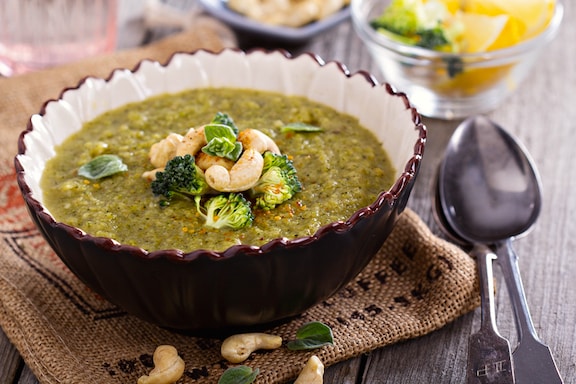 If you need a soothing soup that's packed with a host of nutrients, look no further than vegan broccoli soup. Many creamy soups are made with a dairy base, so creamy vegan broccoli soup is a good way to get your craving for a creamy soup met while still staying vegan. Below are several creamy vegan broccoli soup recipes that are as tasty as they are easy.
Creamy vegan broccoli soup: Being vegan doesn't mean creamy soups are out of reach. This recipe is made with macadamia milk as a base, as well as coconut milk. Garlic, veggie broth and onion add plenty of flavor. There are even optional instructions for browned broccoli croutons.
Vegan broccoli and cheese soup: If you love a delightfully creamy cheese soup, this vegan recipe has you covered. The vegan "cheese" sauce is made with ingredients like potatoes, nutritional yeast, coconut oil and white wine vinegar. The soup itself has a kick to it, calling for cayenne pepper and chickpea miso.
Broccoli soup with ginger and lemon: As the name suggests, the ginger and lemon flavoring in this soup give it a neat little twist. Coconut milk gives it a creamy texture. Optional toppings to this dish include coconut milk, scallions, sesame seeds and roasted broccoli.
Sweet potato and broccoli cheese soup: Other recipes on the list have called for potatoes, but sweet potatoes are a flavorful twist. Another interesting flavor twist is the bit of dill pickle juice the recipe calls for.
Vegan cream of broccoli soup: This recipe calls for your basic veggies and seasonings. It also calls for a cup of non-dairy milk to add to the creamy consistency. It's easy to make, as it basically calls for cooking the veggies and then throwing it all into a blender.
Broccoli and potato soup: Can't decide between a cream of broccoli and cream of potato soup? Have both! Two cups of broccoli and three medium potatoes form the base of this dish. It also calls for an optional garnish of chives and vegan sour cream. Thyme also adds a distinct taste.
Creamy vegan broccoli soup with curried chickpeas: If you love curry, you'll love this interesting take on broccoli soup. This adds roasted chickpeas into the mix, along with curry powder and turmeric for a truly Indian taste. Tip: serve this with naan bread on the side.
Vegan cream of broccoli soup: This recipe is on the easier side, with just nine ingredients. Tons of broccoli forms the base, of course, but there's also cauliflower, onion, garlic, vegetable broth and Celtic sea salt for added flavor and nutrients.
Creamy broccoli soup: Here's another vegan soup with a faux cream. It's made with a cashew cream sauce mixture including potatoes, raw cashews, white beans, miso, nutritional yeast and lemon juice.
Spiced creamy broccoli soup: This recipe is perfect if you want a bit of a kick to your broccoli soup. It's packed full of spices like cayenne pepper, cumin, onion powder, coriander and basil. It also calls for soaked cashews and non-dairy milk to give a creamier base.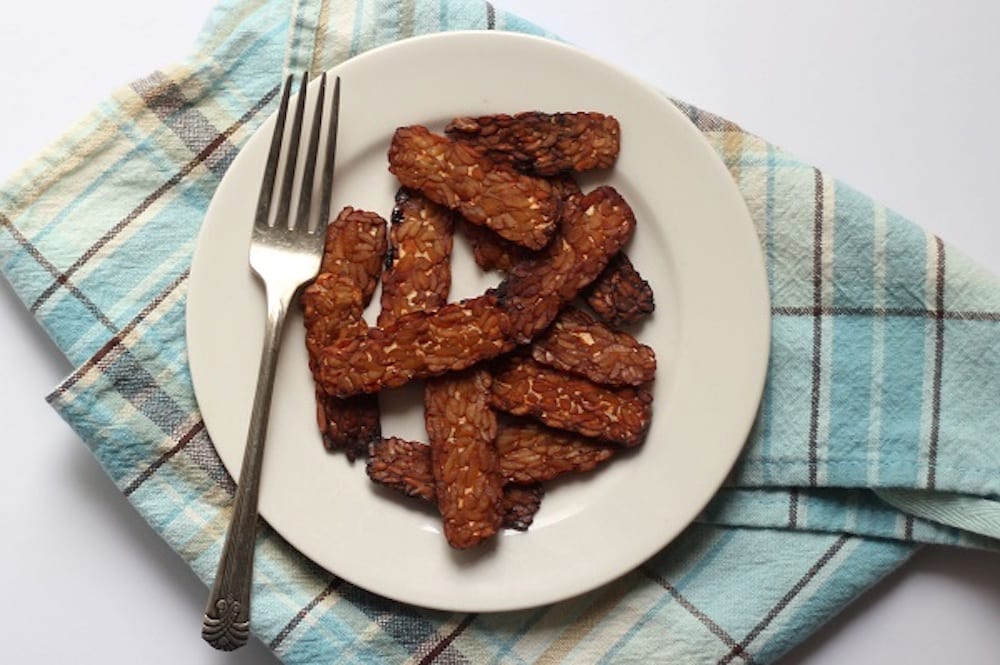 Bacon being one of the great wonders of the world that it is, you may be wondering if tempeh bacon is for you. When most vegans reach for a protein substitute, the instinctive choice is tofu. But tempeh is getting more commonplace, and tempeh bacon recipes abound.
If you haven't jumped on the tempeh bandwagon yet, tempeh is just another soy product. Fermented soybeans, to be exact. It's made by partially cooking soybeans and then aging them in a warm incubator. This is where things get sort of gross: a type of fungus grows and binds the beans together, hence that type of bean mat consistency. more→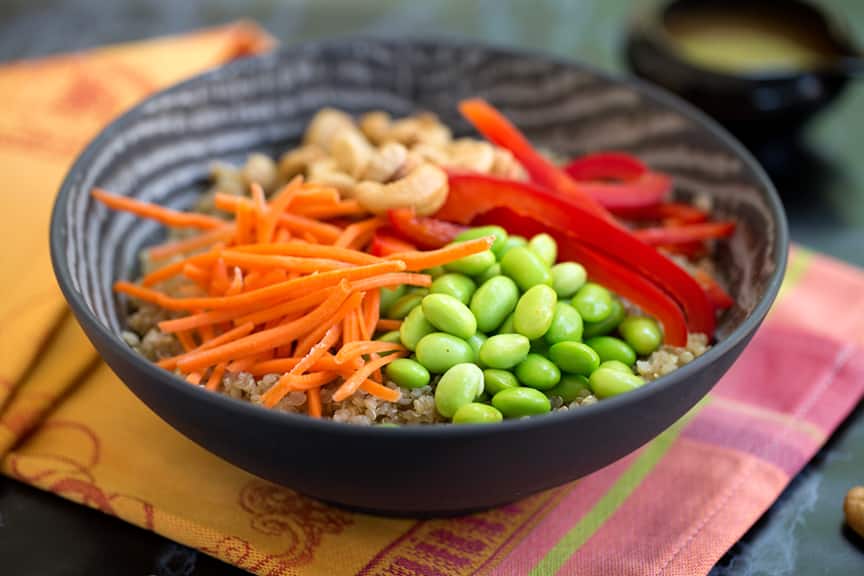 Looking for your next vegan meal idea? You'll never be at a loss for what to make next with the 10 best vegan blogs. They're all chock full of ideas for your next cooking adventure. Whether you're looking for dessert ideas or a filling meal, the 10 best blogs have you covered. Here are the 10 best vegan blogs.
This blog is a treasure trove of vegan recipes, from rustic Irish veggie stew to lentil shepherd's pie. This blog's focus is on nutrient-rich whole foods in their most natural form. The blogger took the dive into plant-based cooking after reading about the health problems from the Standard American Diet (or as it's referred to on the site, SAD). Many of the recipes are truly creative, like deviled potatoes that look just like eggs in the photo.
This blog does a good job of adjusting recipes based on different dietary needs. There are ideas for leaving out eggs, dairy and gluten, for instance. The blog focuses on using whole, natural food. And it has a special focus on cooking seasonally. The cooking really focuses on keeping natural produce in its pure state so as to not overpower it, as well.
Erin's blog is devoted to finding the best ingredients in her recipes that have complimentary textures and flavors. She details her early forays into vegan cooking and her journey of realizing that vegan foods are best prepared with special techniques, or the food can be tasteless and sad. Make the most of her learning experience by following her wonderful vegan recipes.
The philosophy behind this blog is to keep the ingredients simple. Many of the recipes focus on being fast and easy, too. Examples include three-ingredient vegan pancakes and five-minute lentil dip. So if you love being vegan, but don't want to spend your whole life in the kitchen, give this blog a look.
This blogger stared her food blog after quitting her life as a food service employee. She now focuses on plant-based recipes. She models her blog on an accessible approach, using whole food ingredients that are easy to source.
If you're looking for some comforting Southern cooking, this blog is totally devoted to going vegan without giving up your Southern favorites. Her cookbook is filled with soul food and country cooking classics, all completely vegan.
The tagline for this blog is "cooking with plants and lovin' it!" This blog takes a more laidback approach to being vegan. She recognizes that we're imperfect beings in an imperfect world, so if she orders something and an animal product can't be subbed out, she realizes that's just the world she lives in. She admits to being vegan about 90 percent of the way, while making a strong effort to avoid animal products and offering tons of fully vegan recipes.
As the name suggests, this blog is devoted to making food so good you'll never believe it's vegan. Recipes featured include vegan Cadbury crème eggs and vegan sloppy Joes. It also has lifestyle tips like growing your own sprouts.
I Love Vegan offers both healthy vegan recipes and lifestyle tips, like transitioning into a vegan life and eating on a budget. The couple who blogs at this site became vegan in 2012 after learning about the horrors of factory farming.
If you have a major sweet tooth, you'll want to check out this blog. It features tons of creative vegan desserts, like vegan brownie cookie dough cake. There are also vegan snacks and savory dishes.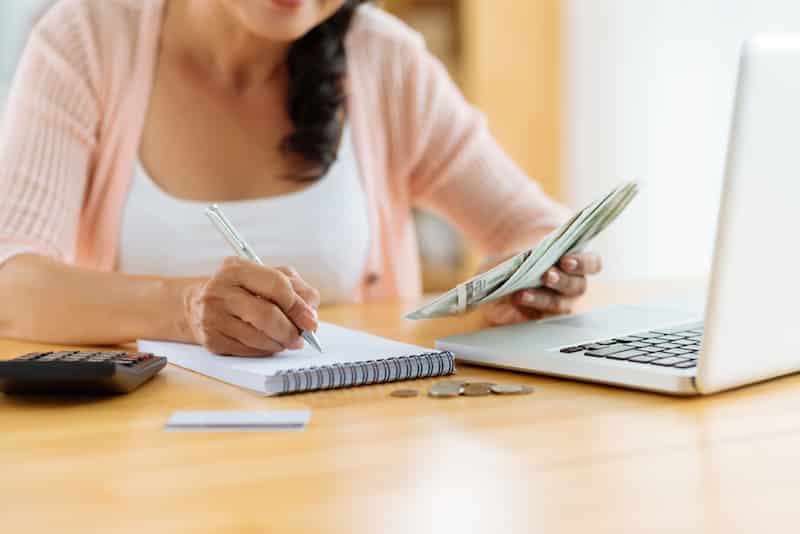 Sometimes eating vegan can get to be a little intimidating when you're on a budget. While you are saving money on avoiding animal products like expensive beef, you're still spending quite a bit on fresh produce and more exotic foods like miso paste. It's a far cry from resorting to a burger off the dollar menu, though it is far healthier for you. Yet you can still eat healthy vegan meals while still on a budget. Below are several ways to eat vegan on a budget.
Source your food seasonally
One of the easiest ways to eat vegan on a budget is to source your food when it's seasonal for your area. A writer at bankrate.com went out into her community to see whether local produce really was cheaper. What she found was that there were significant savings to be had by hitting up the local produce stands over a box retailer like Wal-Mart. Tomatoes alone were at $0.89 and $1.29 at two local places, while Wal-Mart was at $1.99, all estimated per pound. She made a full chart detailing the savings. Plus she stated that the ripe tomatoes tasted like they came out of her backyard.
Along the same lines, you might also consider starting a garden, whether in your own backyard or in a community gardening space. It's a way to plunk down a few cents on some individual packets of seeds and end up having to go to the store less during growing season.
A blogger at newdream.org charted out her estimated savings by having her own veggie garden. She planted thirteen different types of produce, from tomatoes to kale. Then she calculated the value of the produce, plus her meager spending on the garden of $21.78. She estimated a net savings of $308.30.
Cost compare your protein sources
One of the biggest strains on any food budget is quality sources of protein. While vegan protein sources are cheaper than meat, for instance dry beans cost on average as of 2014 1.1 cent per gram/protein while steaks cost 4.5 cents per gram/protein, you'll still want to hone in on the most bang for your buck in protein if you're on a tight food budget.
For instance, generally your cheapest sources of vegan protein are going to be rolled oats, dry beans, dry chickpeas, dry lentils and brown rice. These range in the one to two cent range per gram of protein, versus more exotic and trendy goods, like tofu, at around six cents per gram of protein as of 2014.
You'll also want to keep an eye on your favorite trendy food prices, such as quinoa, which has seen some epically skyrocketing prices around 2014 before falling in 2016 again when supply adjusted to keep up with demand.
Look into grocery coupons
The world of couponing has never been easier with the rise of digital services. Many stores will have rewards programs that automatically apply savings and coupons to your purchases.
Then there's specific websites like CommonKindness.com, which features tons of coupons on organic foods and puts funds towards non-profits while you save. Also check out the more traditional sites like Coupons.com and RedPlum.com.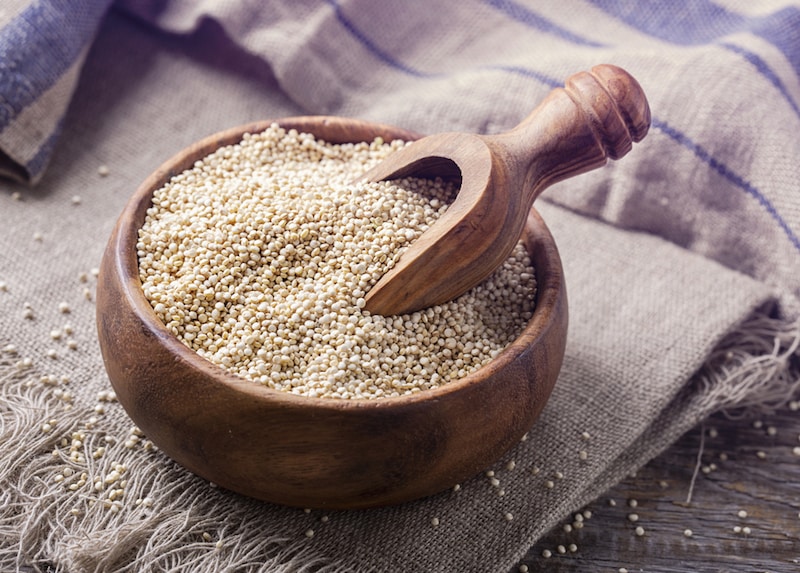 Wondering how to cook quinoa to perfection? Quinoa is a delightfully versatile addition to a vegan diet. Quinoa is high in protein and fiber, and you can add it to salads, chilis or you can make a basic, easy side dish with quinoa. Or you can eat it for any meal as a healthy quinoa bowl. The best part is that quinoa is easy to cook, even easier than rice. Below are several methods on how to cook quinoa just right.
Basic quinoa
If you want to know how to cook quinoa as a basic side dish, it's as easy as boiling pasta. You get a pot of water or veggie broth boiling, and then stir in your quinoa. You want one part of uncooked quinoa to two parts liquid. Then you simply simmer the quinoa on low heat until it's done. This usually takes roughly fifteen minutes, but check the consistency of the quinoa. Just don't open the pot too much as that can affect cooking times.
You'll know it's done when all the water is absorbed or it's the level of softness you like. You can play with the texture by adding some water to make a more porridge consistency or you can use a little less water for a drier grain that separates. When you're finished, you can also fluff and separate the grains a bit for some added presentation.
Toasting quinoa
A cool little trick to get a more rich, toasted flavor is to brown your raw quinoa in a pan before you boil it. It gives quinoa even more of a nutty flavor. You'll simply add oil to a pan over medium-low heat and then add your quinoa. Make sure there's enough oil to coat the bottom of the pan and enough quinoa to evenly toast it in one layer. Toss it until it's evenly browned.
Cooking quinoa in a rice cooker
Because quinoa is a grain that's similar in texture to rice, you can also use a basic rice cooker to cook your quinoa. This is also easy, as it requires one part raw quinoa to two parts liquid (water or broth). Add both the liquid and the quinoa to the cooker. Then you simply turn on your rice cooker and let it cook. Usually it takes about thirty minutes with this method. Fluff it with your fork at the end.
The soaking method
There's considerable debate out there as to whether you should soak your quinoa before using it. The theory, outlined at thenourishinggormet.com, states that soaking the quinoa before cooking is supposed to make it more easily digestible and get rid of anti-nutrients.
What the heck are anti-nutrients? These are synthetic or natural compounds that interfere with the absorption of nutrients from food. An example is phytic acid, which is common in grains and can bond with vital nutrients, making them harder for the body to absorb.
Soaking quinoa also makes the grains lighter in texture and easier on the stomach.
You do this by soaking quinoa in warm water in a warm place with an acid enzyme like raw apple cider vinegar. You use one part warm water to one part quinoa for soaking, and add a couple splashes of your raw apple cider vinegar. Let soak for 12-24 hours. Then strain and rinse the quinoa well before cooking.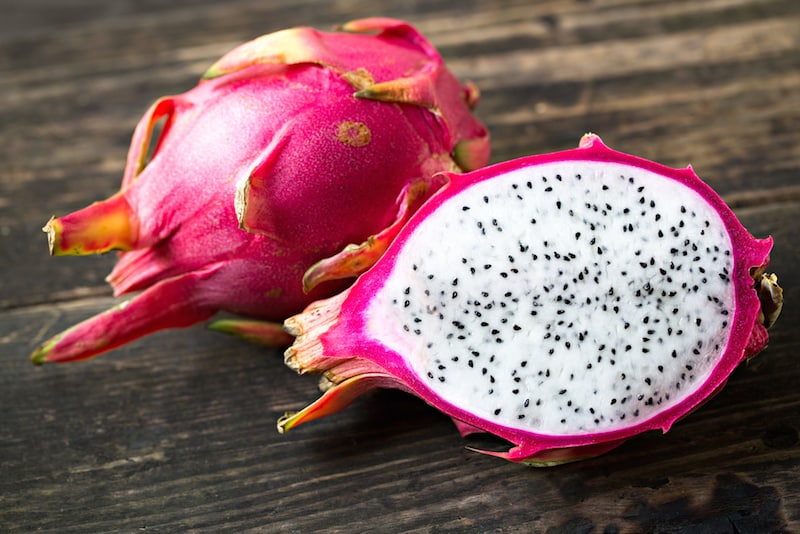 Dragon fruit is probably one of the weirdest fruits you'll come across at the store. From the outside it looks bright pink and green and irregular. When you cut into it, it looks like peppered ice cream. You may even be wondering how to eat dragon fruit.
But dragon fruit is a delicious addition to any vegan diet, as it's high in vitamin C, good fatty acids, B vitamins, carotene and even packs in some protein. Meet your new favorite superfood. Here's some background on the fruit and, of course, how to eat dragon fruit.
Some background
Dragon fruit comes from Central America and is also called the pitya. It's also grown in Southeast Asian countries like Thailand and Vietnam. It grows off a cactus-like plant. It's crunchy and has a mild sweet taste like a more muted kiwi. The little black seeds in the fruit are totally edible, again, like the kiwi.
For the basics of how to eat dragon fruit, you just cut into it, right down the middle. Then you scoop out the white fruit, which comes out very easily. It's commonly served up in its own skin as a bowl, since the bright pink makes a great presentation. You can also quarter it and peel off the pink skin, since the skin will taste bitter. From there you can cube it, slice it or ball it. Then add it to your favorite fruit salads or just eat it by itself plain. Many people eat dragon fruit chilled, as that's said to bring out the flavor better.
If you're in the store looking for a dragon fruit, the fruit should feel slightly soft as you press your fingers into it. (Like a mango.) Just make sure it doesn't feel mushy. The fruit itself should look bright pink, and make sure there are no dark spots or bruises.
Creative ways to eat dragon fruit
Once you're familiar with the basic fruit itself, you may be wondering what else you can do with it. There are several great uses for dragon fruit. For instance, a popular use for dragon fruit is to add it to a tropical fruit salad. You merely cube the dragon fruit, along with pineapple, mango and banana.
A neat idea for parties is to make a tropical fruit kabob with cubed dragon fruit and kiwi on a skewer. Then you simply stick the skewers on the grill until there is a nice little browning of the fruit where the grill grates were. You can end by sprinkling them with sugar.
It also makes a sweet addition to any fruit smoothie or smoothie bowl. You can blend it up with soy or almond milk. You can also optionally add anything else you'd like, such as berries, sugar, juice or even nut butters. Melon-balled bits of dragon fruit make a wonderful garnish on top, too.
Dragon fruit even makes a wonderful frozen treat. You can juice or blend the fruit alone or with other fruits, and then add it to a popsicle mold. A neat idea is also serving a basic vegan sorbet scooped into a halved, frozen dragon fruit that has a little bit a dip cut into the middle. Than you can eat the sorbet with the frozen fruit for a refreshing treat.