Served with rice or quinoa, this healthy dish is balanced and tasty. Sweet Potato Stew is a recipe that will please the whole family.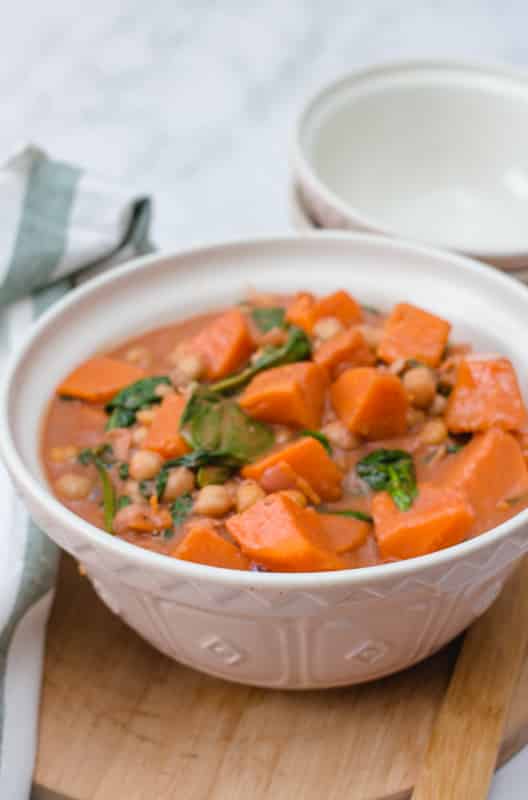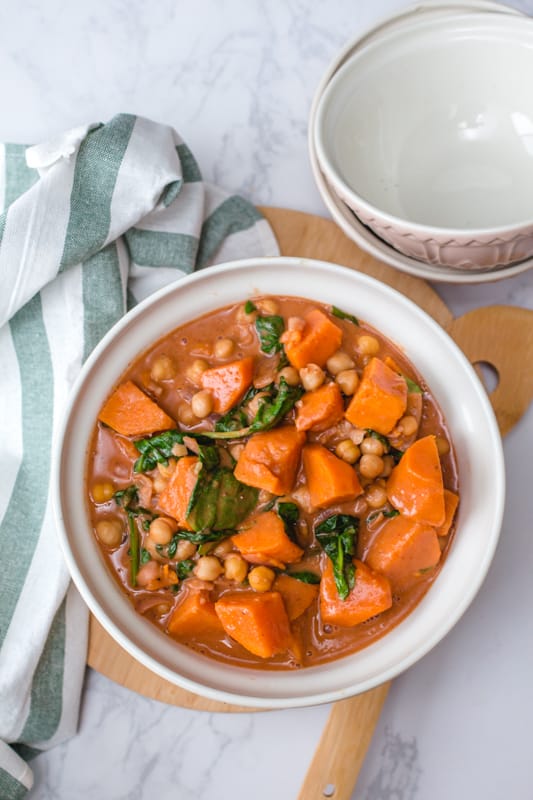 Sweet Potato Stew
Ingredients
1 onion
4 sweet potatoes
2 cloves garlic
1 can diced tomatoes
1 cup spinach
1 can coconut milk
1 tsp curry
1 tsp cumin
a little olive oil
salt and pepper
Instructions
Chop the onion. Peel the sweet potato and cut into cubes.
Cook the onion and garlic cloves in oil for about 5 minutes over medium high heat.
Add sweet potato and cook for another 5 minutes.
Add the tomato, spinach, coconut milk, and spices and mix together. Simmer 30 minutes.
Salt and pepper to taste.