You can serve this Quick and Easy Fresh Corn Salad as a side dish at any BBQ. The recipe is almost too simple for how tasty it is!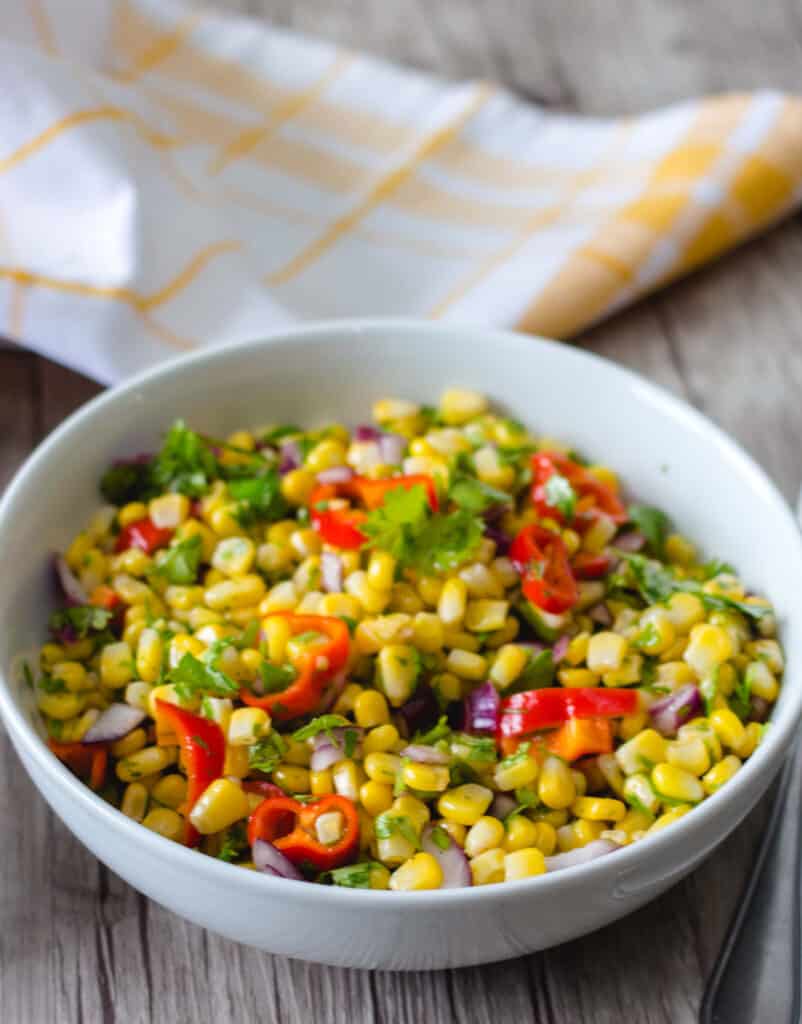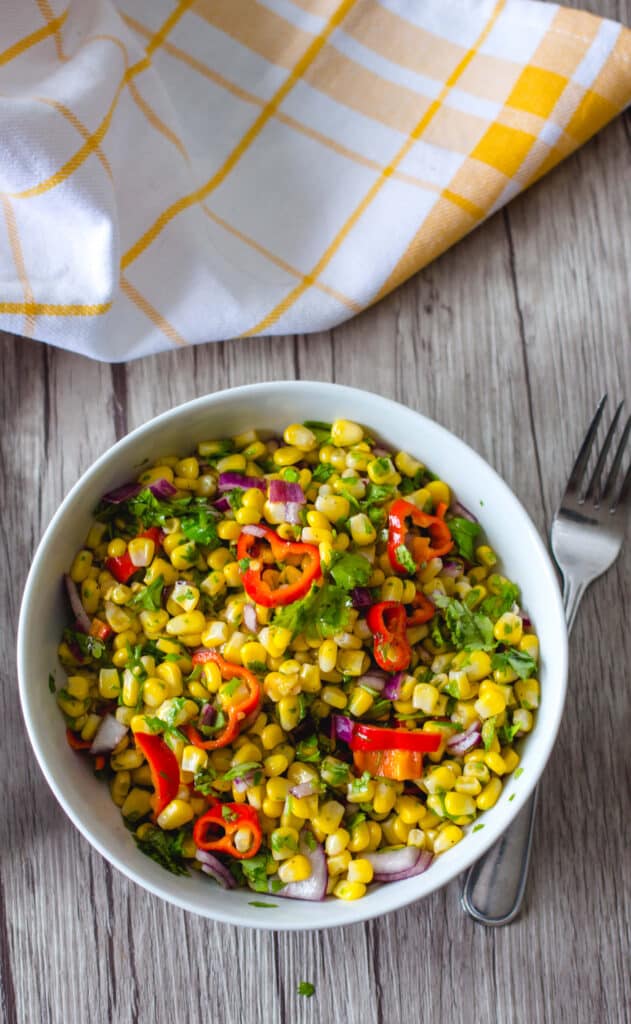 Corn Salad
Ingredients
2 tbsp olive oil
1 tbsp balsamic vinegar
salt
2 cups canned corn, drained
1 red bell pepper, diced
½ cup cilantro, finely chopped
1 small red onion, diced
Instructions
In a bowl, combine oil, vinegar, and salt.
Add corn, pepper, cilantro, and onion. Mix gently.
Serve.