Summer is officially here. Did you know that animal agriculture is one of the biggest contributors to a warming planet? That's why we're presenting these early summer vegan dinner ideas — eating this way is better for the earth and better for you!
This PSA aside, our menus this week require not a single burner to be turned on. Enjoy these cook-free meals, and stay cool as you enjoy delicious meals. First up is a favorite in our home, Tofu Eggless "Egg Salad" that can be spread on fresh bread or stuffed into pitas. Or, if you prefer, dolloped onto a colorful salad. Serve with pickles, salad greens, and fresh fruit for a light and refreshing meal.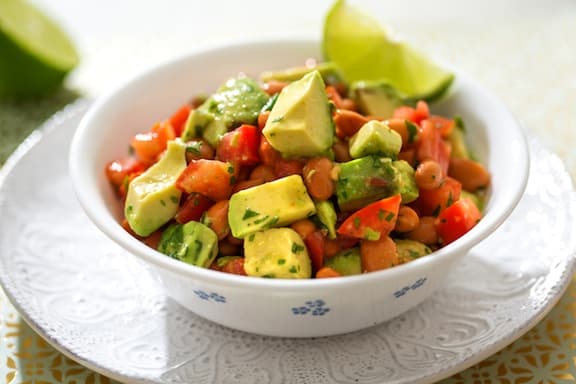 Avocado and Pinto Bean Salad is an easy combo with a Southwestern flair. This goes well with vegan quesadillas (if you don't mind a little heat from your grill pan); otherwise keep the burners off by serving with stoneground tortilla chips with salsa. This light meal leaves you with room for fresh fruit with nondairy ice cream.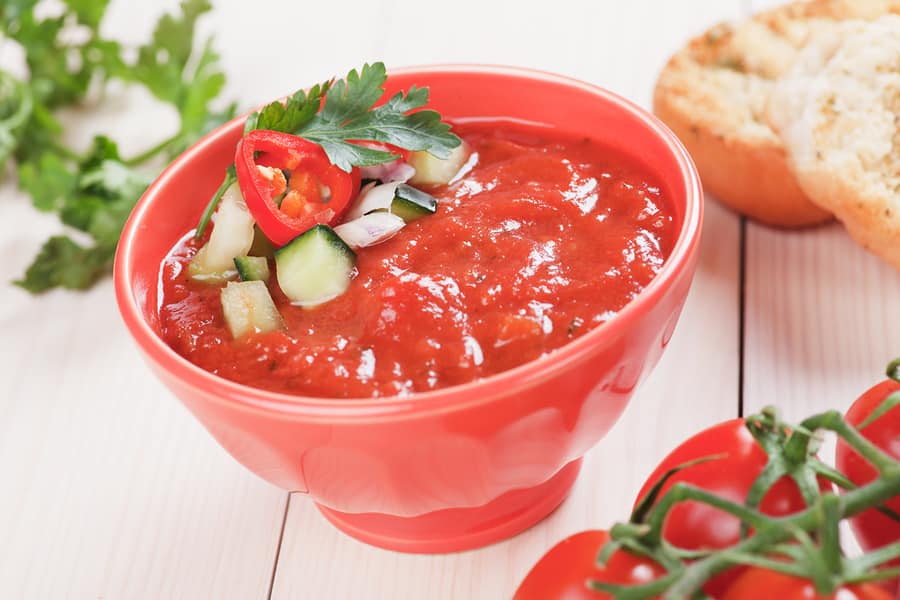 Classic Tomato Gazpacho, the classic cold Spanish soup, never fails to please—and refresh. It's a great way to use the delicious tomatoes of summer. It goes well with pasta dishes, potato salads, and grilled vegetables, though if you want to stick with our cook-free theme this week, simply serve with some crusty bread and Chickpea Salad with Zucchini, Vegan Mozzarella, and Basil.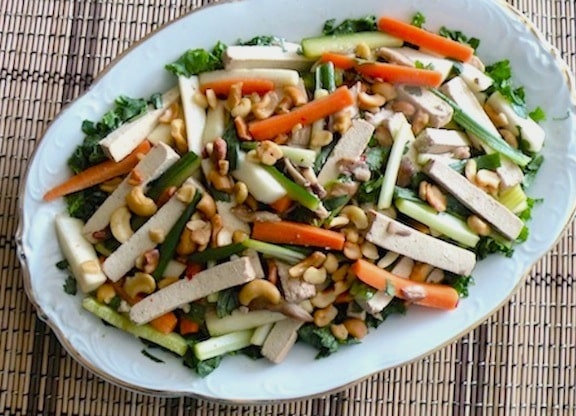 Chinese-Style Shredded Cold Vegetables and Tofu features matchstick-cut vegetables and a chewy baked tofu. It almost tastes like stir-fry, but there's no cooking involved at all! If you want a bigger meal and don't mind bit of cooking, serve with a cold noodle dish; otherwise, this can easily serve as a one-dish meal that leaves you with room for dessert like No Bake, No Stovetop Cookie Bites and fresh fruit.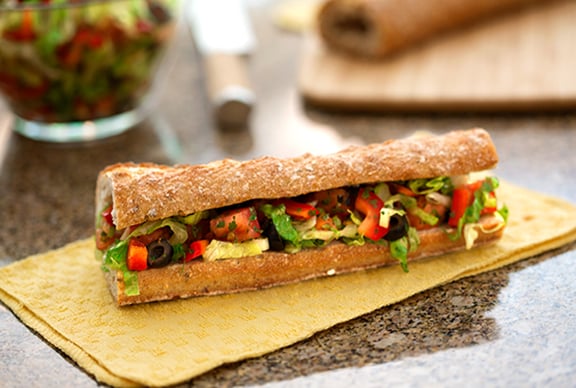 Inspired by European pan bagnat, Mediterranean Salad-Stuffed Bread is an offbeat way to enjoy an array of seasonal produce. To stay with the cook-free theme, serve this with leftover gazpacho from last night's dinner, along with a bowl of chickpeas or a platter of sliced baked tofu for extra protein.