Edamame is the fresh soy bean. It is consumed as a vegetable, but has all the nutritional attributes of legumes. Its fresh taste, reminiscent of snow peas, will seduce you for sure!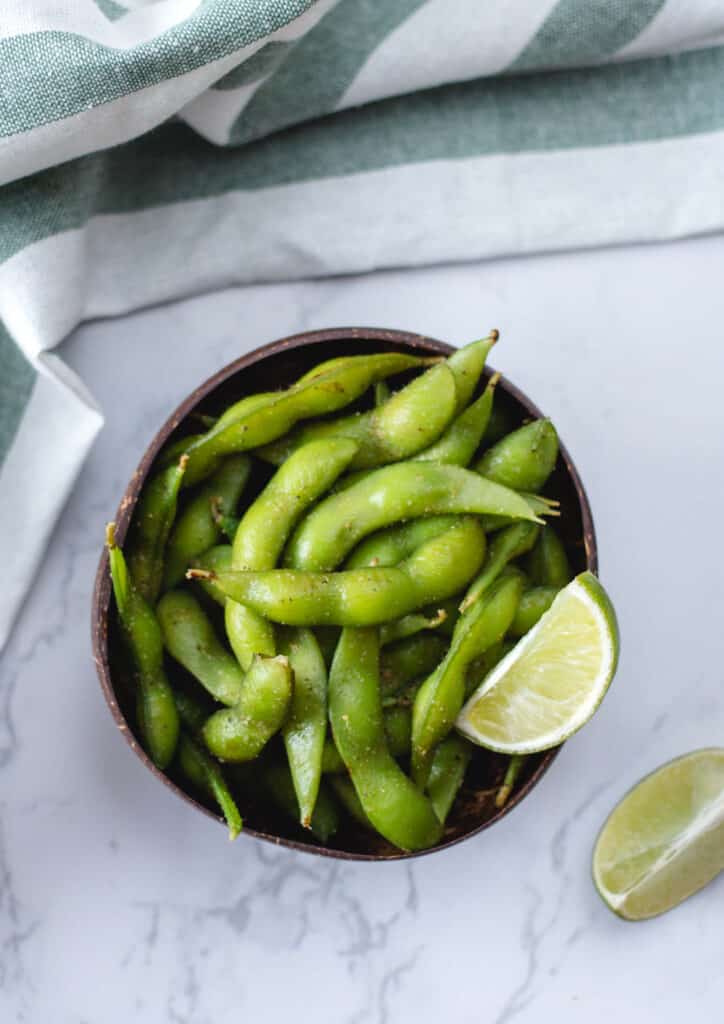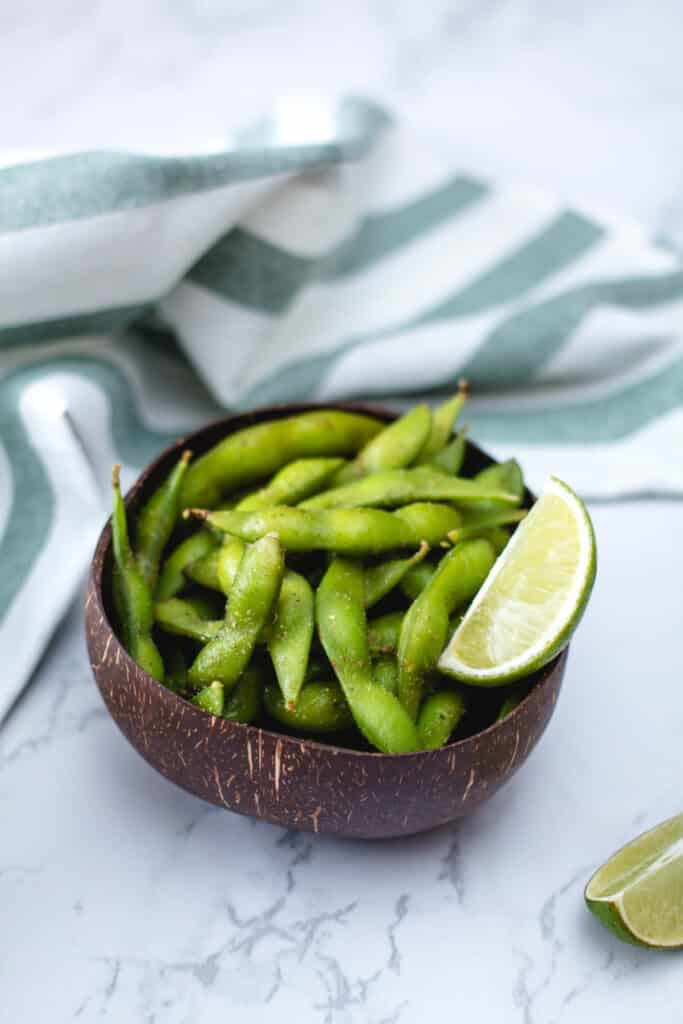 Edamame Appetizer
Ingredients
1 tsp sea salt
1 bag (500g) edamame
1 tsp ginger powder
1 lime
Instructions
In a saucepan, bring water to a boil. Add salt and cook the edamame for 3 minutes.
Drain and dry the edamame and place in a large bowl.
Add the ginger and the zest of the lime.
Serve as an appetizer.