Featured Article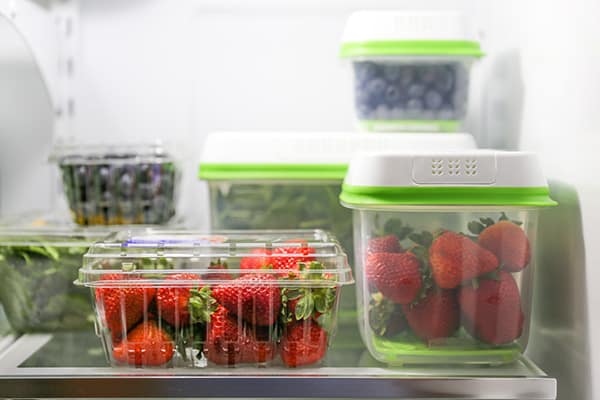 Buying groceries is an investment. We spend our time at the grocery store carefully reading food labels, checking to see if items are organic and where the produce comes from, for example. I could easily spend a good two hours in the grocery store. We might also plan our meals for the week ahead and create a very specific shopping list. With all this work, planning, and time, it's incredibly disappointing when produce goes bad before we get a chance to use it! I often find I buy cilantro to use throughout the next two weeks and, to my disappointment, it goes bad after just a few days. Keeping fruit and vegetables as fresh as the day we bought them is no easy task. But what  can we do. Allegedly, we can avoid opening the fridge to spoiled produce by using FreshWorks™ Produce Saver, an innovative storage container that claims to incorporate patented technology to keep fruits and veggies fresher for up to 80% longer, #LongLiveProduce! more→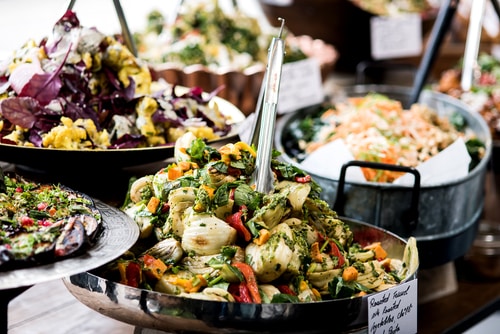 Stop it, stop it right now. Stop whatever you're doing and listen. It's time to go on a road trip — that vegan foodie-friendly road trip you've been dreaming about for months.
You'll see some sights, jam to your favorite songs, go on a hike, discover a new city on your bike and, most importantly, try the local grub. If you're serious about planning a vacation around your vegan values, send this tips to your friends and start packing. more→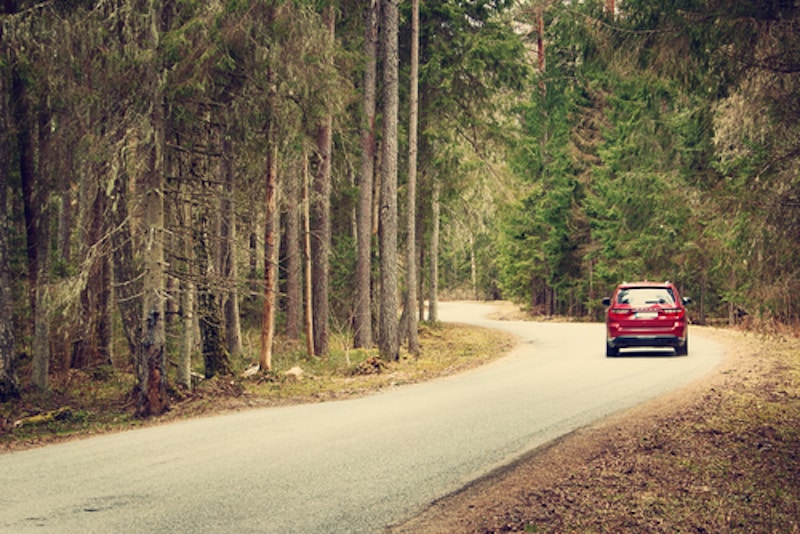 Summer is the perfect time to hit the road and get away from it all, while visiting new places and having new experiences. However, a traditional road trip isn't always easy when you are vegan.
Finding food you can eat while traveling the country can be difficult, as is finding fun vegan and animal-friendly destinations along the way. The secret to any successful road trip is planning, so before you hit the road, consider these great vegan-friendly vacation destinations that have a lot to offer. more→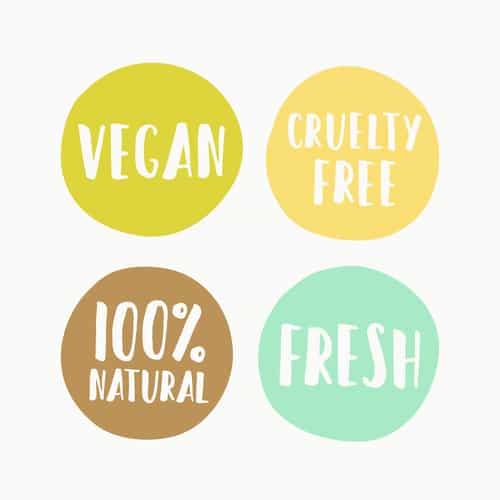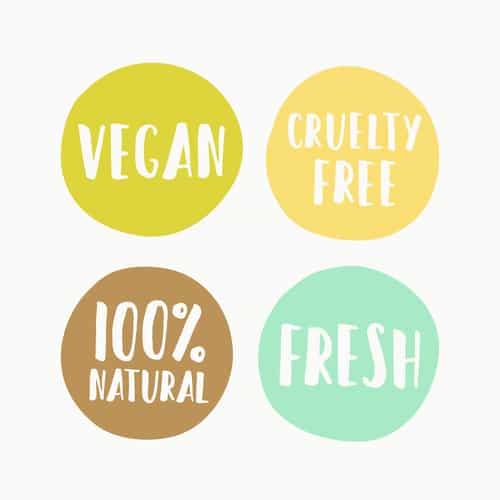 You are serious about doing everything you can to prevent cruelty to animals. In addition to eating a plant-based diet, you are devoted to furnishing your home and taking care of your body with animal-free products.
But you know how hard shopping for personal care items can be. You know how it feels to stand in the beauty aisle with all of the shampoo, lotion, makeup and cleaning products and not knowing how to choose. To help you maintain the cruelty-free life, check out the following resources: more→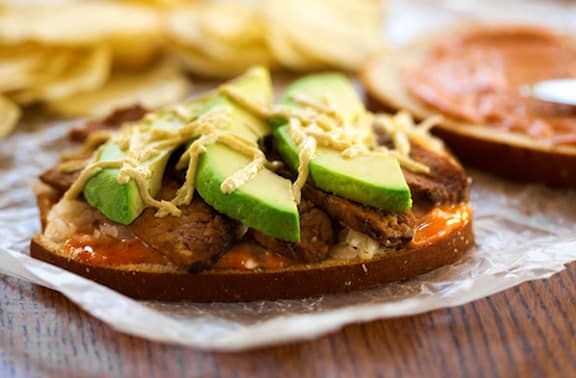 Spring is here and it's that time of year when you just want to jump into everything that's fresh and green. So what better way to celebrate the season of renewal and rebirth than with some new healthy, green veggie sandwich recipes. Of course, with all the fun things to do now that the snow is finally gone, who wants to stay inside cooking.
That's why these easy veggie sandwich recipes are so great for this time of year. They're easy. They're delicious. And they will help you start off the season with a fresh new diet. What could be better than that? more→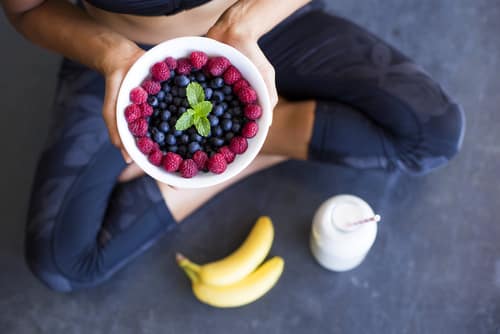 If you want to be alert in the morning, step away from the caffeine. The American Academy of Sleep Medicine reports caffeine can cause negative effects such as increased heart rate and breathing rate, nausea, sweating and diarrhea–not great conditions to have during that early morning meeting. It can also delay the timing of your body sleep clock, disrupting your sleep and making you feel groggy the next day. As your body develops a tolerance for caffeine, higher amounts are needed to feel any energy benefits, which wear off more quickly. Addiction to caffeine can cause withdrawal symptoms such as headaches, bad moods and low energy when it's not constantly being consumed.
If you add any sugars or calorie-laden mixers to your caffeine-filled drinks like coffee, and caffeine taken in the morning becomes more unhealthy. Use these four tips to energize your morning naturally, with no negative side effects.
Eat A Well-Balanced Breakfast
Even if you don't typically find yourself hungry when you wake up, prioritize a nutritious early-morning meal. Johns Hopkins Bloomberg School of Public Health reports breakfast provides energy for morning activities, contributes to increased concentration and prevents low energy in the afternoon.
Protein from sources such as tofu, such as in tofu scrambled "eggs," helps sustain energy over long periods of time and is essential for any work involving physical activity. Complex carbohydrates in whole grains fuel stamina, while fruits and vegetables deliver essential daily vitamins to ensure your body works at peak performance.
Stimulate Your Mind
Get your mind working before heading to work with fun mental activities. Create some ready-made free word puzzles to work on while you eat breakfast. Read a daily newspaper. Notch in a chapter of a book or take in a magazine article.
You could also use morning time to get in an ideal state of mind by writing down essential tasks to be completed for the day to stay focused. List out three goals you have for the day, such as spending one hour outside with your kids, solidifying a meeting with your boss or dedicating time to working on a painting. Writing down a few things you're grateful for helps positively boost your mood and makes you feel invigorated about being alive.
Drink Lots Of Water
The Mayo Clinic recommends drinking at least nine to 13 cups of water per day, depending on gender. Get a headstart on drinking your daily amount by consuming a couple glasses in the morning.
Staying hydrated flushes out toxins and keeps your body working optimally to perform daily functions. The Mayo Clinic reports even mild dehydration can cause tiredness, which is why stocking up in the morning is beneficial in case your day gets busy.
Exercise
Exercising in the morning may seem counterintuitive, but instead of making you tired early on, it provides bursts of energy throughout your day and boosts your metabolism. From getting limber through yoga stretching to going for a swim or a jog, exercising immediately delivers feel-good endorphins and boosts serotonin, elevating mood.
Regular exercise throughout the week also increases endurance and builds muscle strength, benefiting overall energy and giving you the power to work optimally long after you've exercised. Pair exercise with a daily duty such as walking the dog, and you'll be able to check something off your to-do list and alleviate extra stress throughout the day.
Pair these practices with waking up at the same time every day to get your body used to a regular sleep and wake schedule. Exposing yourself to natural sunlight is also a stimulant for your brain's internal clock that stops the production of sleepiness-inducing melatonin. Draw back the curtains, and say hello to your day.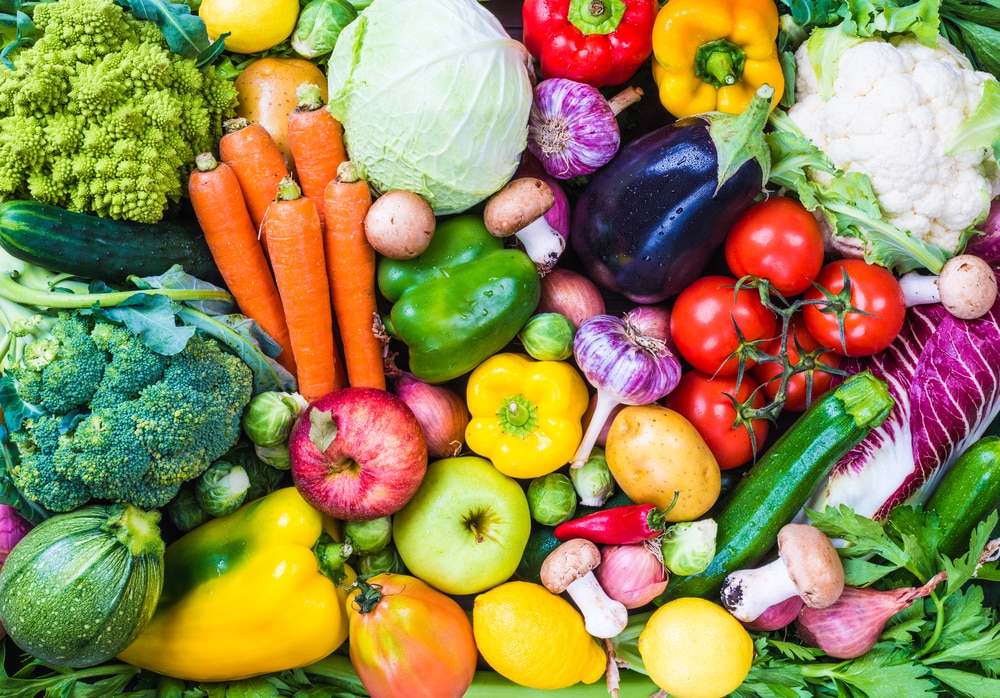 The war on cancer continues with newer technologies in its arsenal. While biological and gene therapy get a lot of attention in the press, there's another, less expensive approach that's attracting research support for its cancer-fighting properties: vegetables, specifically the cruciferous kind.
Vegans Are Right: Certain Vegetables Curb Cancer
It's been known for some time that many processed foods, particularly meats, have been linked to cancer. It's among the many reasons people reduce their meat intake and turn to vegan diets to avoid any animal-based food. Evidence is mounting that cruciferous vegetables, like broccoli and cabbage, can actually contain cancer by interfering with cancer cell development. more→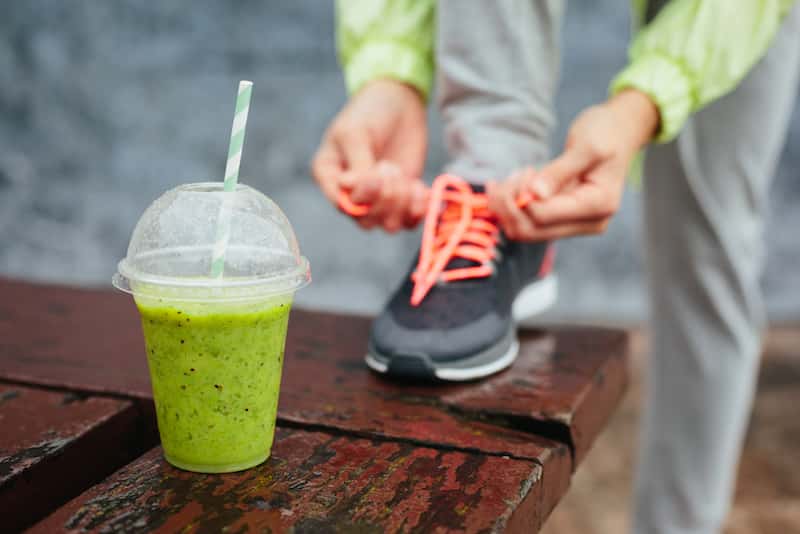 Spinach smoothies never get boring, and they come in many delicious varieties. Why spinach? It's a great plant-based source of iron and has more potassium than a banana (which is especially good for building muscles mass). It's also a great source of vitamins K, A, and C and even has a few varieties of vitamin B. All this to say that spinach can act like a powerhouse of nutrition and energy, making smoothies beneficial when added to your regular diet. 
Here is a roundup of our favorite green smoothies that are easy to whip up in a few minutes. more→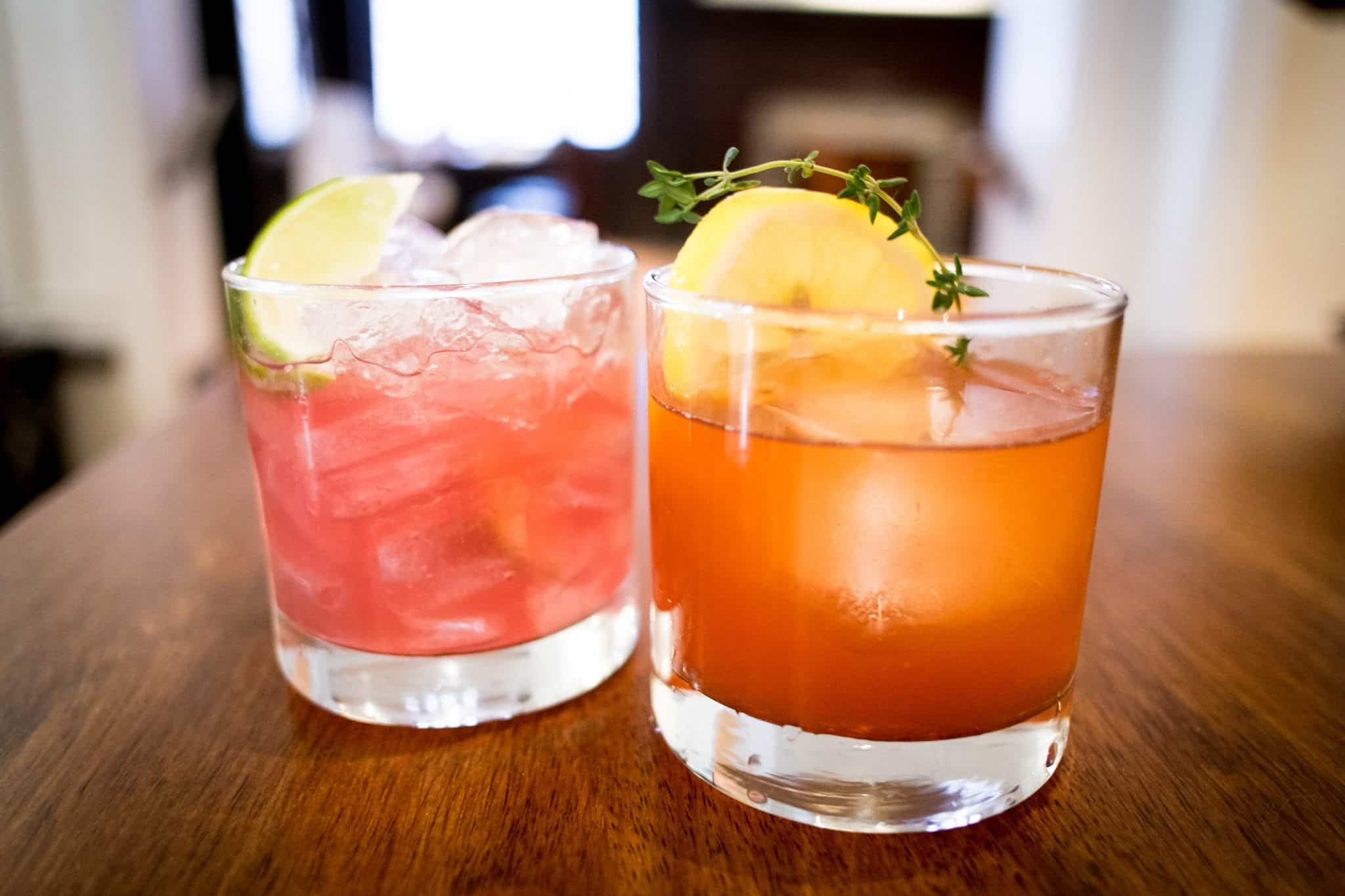 The number of purely vegan restaurants in the United States is growing exponentially. It is encouraging to see some restaurants commit to a 100 percent plant-based menu, as there are many exciting things chefs can do with produce. These restaurants have menus that fully utilize local and seasonal ingredients and entice diners from all dietary lifestyles. Vegan restaurants show people the multifaceted flavors that come from fruits and vegetables and strengthen the vegan presence in the culinary world. Here are five of the best vegan eateries in the United States you should visit:
Gracias Madre in San Francisco and Los Angeles
Gracias Madre is a Mexican restaurant that is 100 percent plant-based and organic. The restaurant environment feels elevated in its design through a mix of exotic comfort and well-curated decor. Behind a graphic-tiled bar lies a large selection of vegan spirits, such as Captain Morgan, almond milk horchata and tequila blanco.
The restaurant was inspired when the owners, who also own Cafe Gratitude, visited the families of their Mexican employees. They wanted to capture the passion and tradition of Mexican food, but through plant-based ingredients. The food celebrates Mother Earth as well as the beauty of the Mexican culture and cuisine.
The Butcher's Daughter in Los Angeles and New York
Part juice bar, part cafe, The Butcher's Daughter is a haven for healthy fare. The restaurant has a produce calendar, which showcases the season's fruit and vegetable offerings. The restaurant knows that seasonal and local produce tastes the best and enhances the community's sustainability.
One outstanding juice on the menu is the Goddess of Green, which promotes mental clarity. It includes kale, cucumber, pineapple, fennel, green apple, thyme and blue green algae. Other show stoppers include the tacos verdes, spinach artichoke crock, avocado tartare and raw pesto linguine.
Kajitsu in NYC
Kajitsu is a one-star Michelin restaurant that offers exceptional vegan Japanese fare. Kajitsu's shojin cooking style originates from Zen Buddhism and is regarded as the foundation of all Japanese cuisine. The multi-course meal is composed of seasonal and fresh ingredients and prepared with methods that enhance the flavor profile of each component.
One outstanding dish is the Takiawase, which is made of cauliflower, pumpkin, daikon, fried tofu, scallion, Nama-fu and yuzu. The dishes at Kajitsu excel in flavor and are beautifully plated for a complete and sensational delight.
Vedge in Philadelphia
Vedge was launched by the husband and wife team, Richard Landau and Kate Jacoby, in 2011. The menu spotlights seasonal and locally sourced ingredients, and it uses zero animal products.
Its winter menu features delectable dishes, like cauliflower cottage pie made of mushroom ropa vieja and whipped and pickled cauliflower. Its sticky toffee pudding is a highlight for any vegan who has a sweet tooth. The sweet toffee pudding is layered in its flavor profile with the addition of cedar ice cream and smoked chestnuts.
Canteen in Portland
Canteen is the epitome of Portland veganism. It is unapologetic in its passionate pursuit and knows how to do vegan food right. The restaurant brings in strong flavors from all over the world, including southern barbecue, curries, Mexican spices and kimchi.
Canteen's bowls and salads are simple, but strong in flavor. It also offers a variety of fresh-pressed juices and smoothies. The Maca & Friends smoothie makes for a wonderful snack, as its ingredients of banana, almond butter, dates, vanilla, almond milk and maca will thoroughly nourish you.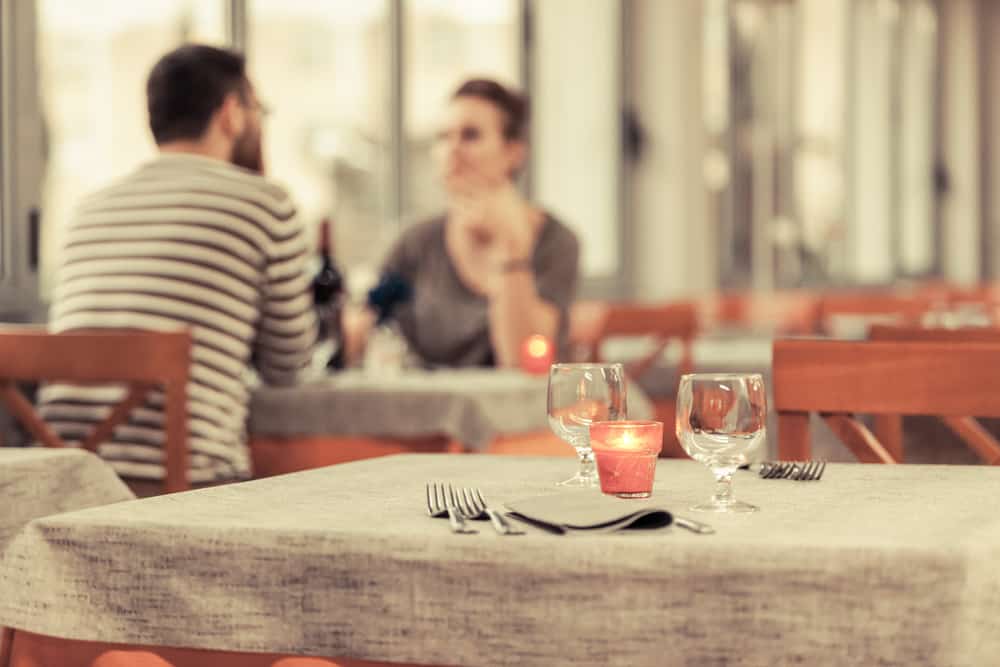 Being the only vegan in your group of friends can be lonely, not to mention difficult when it comes to dining out. But if you travel to any of these hotspots, you're sure to feel right at home. From coast to coast, you'll find an impressive assortment of vegan cuisine options to indulge in. Here are four U.S. cities with more vegan options than you'll know what to do with.
Philadelphia, Pennsylvania
The city of brotherly love may be best known for its famous cheesesteaks, but the city's vegan food scene is thriving. From classic cafes like HipCityVeg, to fine-dining experiences like Vedge and even an all-vegan pizzeria, Blackbird Pizzeria, Philadelphia has plenty of cruelty-free food options in every price range, with style and culinary flair to spare.
Make a night of it at bars that specialize in vegan fare, like Bar Bombón and Charlie was a sinner. The majority of the city's vegan hotspots are concentrated near Rittenhouse Square and City Center, so if you're planning a move to Philadelphia or just a trip, look for accommodations near this hub.
Phillies fans enjoy the vegan options available at Citizen's Bank Park, including a wild mushroom and tofu cheesesteak, which earned the ballpark the runner-up spot on PETA's recent top 10 ballparks list.
Los Angeles, California
Few cities are as health-conscious as the City of Angels, which is why the thriving vegan food scene in LA is no surprise. Whether you're craving a cupcake (visit Erin McKenna's bakery), sushi (try Shojin) or some soul food (check out Stuff I Eat), if you crave it, you can likely find it here.
Gracias Madre is a must for those looking for a healthy Mexican food fix, this West Hollywood staple is the place to see and be seen. Café Gratitude is another acclaimed vegan hotspot that's not to be missed.
Austin, Texas
When most people think Texas, vegan food isn't often the first thing that comes to mind. But Austin is a city that breaks many molds and PETA recently called it the "food truck capital of the world." From tacos and BBQ, to soul food and Jewish deli classics, Austin's thriving food trailers offer something for everyone.
Be sure to check out the Vegan Yacht, an OG in the Austin food trailer scene, which is well-known for classic dishes like the Freeto Burrito and Freeto Pie. It's housed in a vintage Airstream trailer and run by a husband and wife team. They might inspire you to make your own tex-mex meal at home. Try out these black bean tostadas.
Portland, Oregon
This family-friendly, bike-loving city is often cited as one of the most livable cities in the U.S., and it's also home to a thriving vegan culinary scene. Portobello Vegan Trattoria is perfect for vegans looking for classic Italian fare with nary an animal product in sight. For a deli lunch, stop by Papa G's Vegan Organic Deli, a counter-serve cafe with plenty of comfort food.
If you're looking for a more creative lunch option, check out Canteen, which is famous for bowls like the Portland Bowl, featuring maple tempeh, quinoa, local hazelnuts and kale. For something a little more hearty, Homegrown Smoker Vegan BBQ has plenty of options with no shortage of flavor and spice.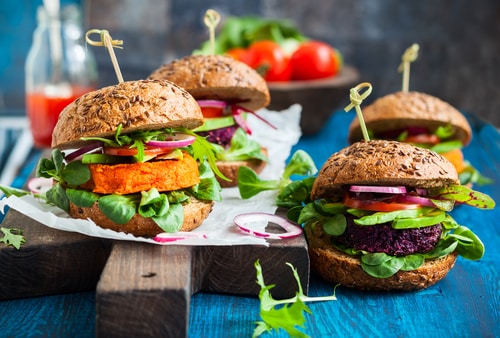 In a society that promotes unhealthy eating in the form of deep-fried fast food, eating vegan is no easy task. Discipline is difficult if close friends and family don't support you. However, vegan has finally entered the mainstream and brands now cater to this healthy and more sustainable lifestyle. So which brands should you look at in 2016 for vegan products? Here's the lowdown. more→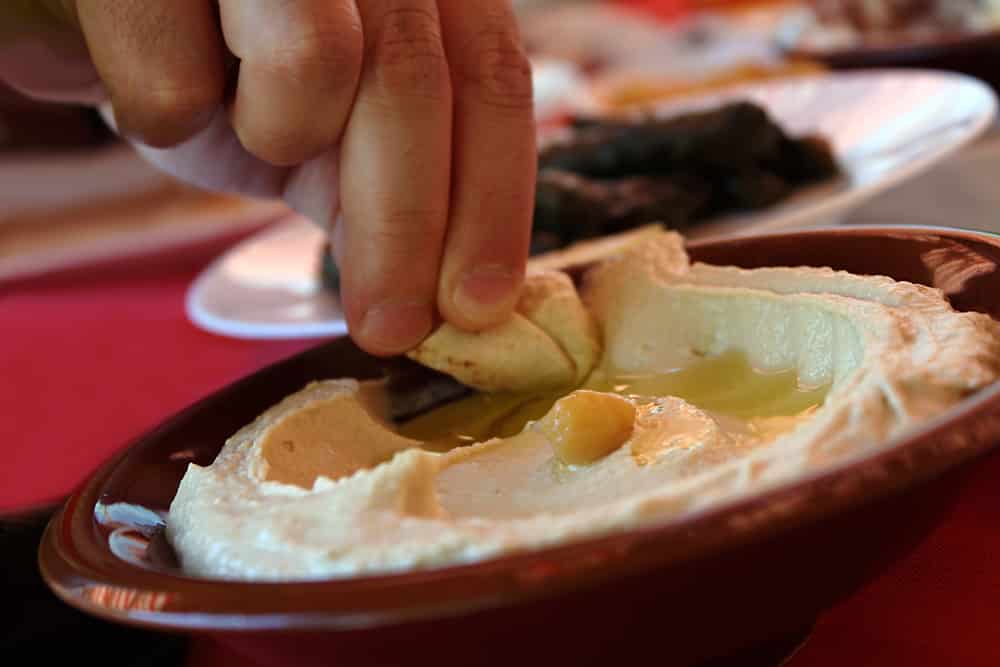 It doesn't get much better than gathering with good friends on a crisp, fall morning, all bundled in your favorite team's colors, preparing to cheer on the best players in the league. That is, unless you could somehow combine your love of football with your vegan diet.
Typical tailgate parties conjure up visions of grilling meat, dairy-laden dips and egg-based sweet treats that leave very few options for the true vegan. Vegans are accustomed to making do with the odd carrot stick or packing their own snacks at parties, but that doesn't have to be the case. Luckily, you don't have to throw out every tailgating guide to create a vegan tailgater's dream. more→