Front Page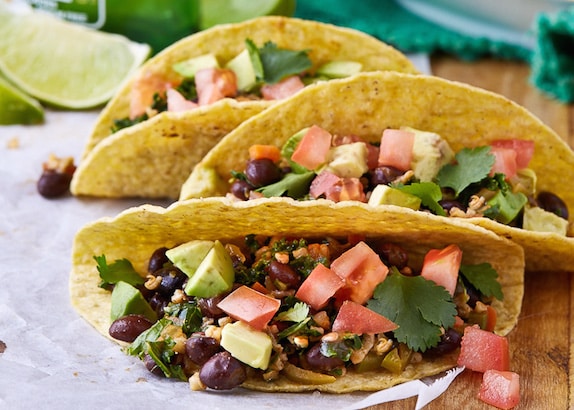 Everybody loves tacos. However, in order to eat tacos as a vegan, we sometimes have to get a little creative. A plant-based diet means we have to load up on veggies and find some alternatives to certain taco staples. Of course, that just means our tacos are more colorful and unique! Some recipes for our favorite vegetarian tacos are over on OhMyVeggies, and they cover everything from tofu tacos to lentil tacos. Most of these vegetarian tacos are great options for vegans, but unfortunately, some of them do include things like eggs. As a result, there are only a few viable options for the most important meal of the day: breakfast! Who wouldn't want to eat tacos for breakfast? Some people think that to be healthy they should eat less and just skip their first meal, but in actuality, you need to eat a good breakfast. In order to jump start your morning, we're here to give you some vegan and vegetarian tacos recipes for the best vegan tacos for breakfast! more→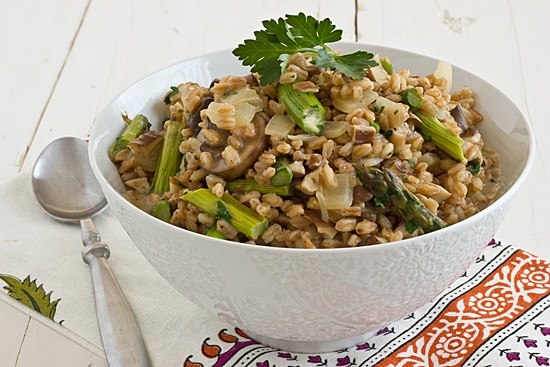 Vegan risotto can be tough to make. Traditional risotto recipes call for a lot of dairy, which makes creating a good vegan version a challenge. But that doesn't mean you can't enjoy this classic Italian dish senza formaggio.
Here are some exciting risotto recipes that are delicious, satisfying, and totally vegan. more→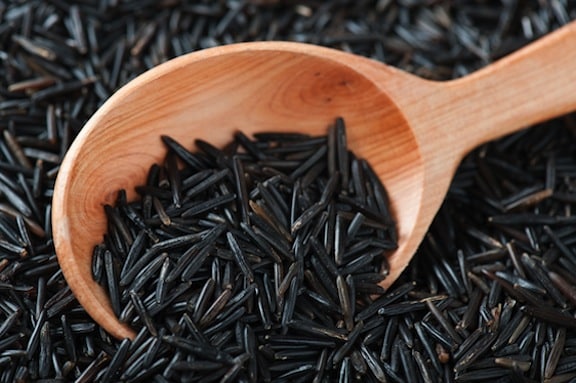 No matter the season, soup remains a staple dish in everyone's home. Hearty vegan soups are a great meal option for vegans because they can be easily made with plant-based ingredients. Soups are a great way to cook vegetables and other hearty ingredients like lentils, beans, and even potatoes.
However, there are a number of non-vegan soup recipes that need to be updated with more plant-based substitutes. One of these classics is cream of chicken and wild rice. For vegans, a simple substitute is mushroom and wild rice. This soup is perfect for cozy nights or lunch on a chilly winter day. more→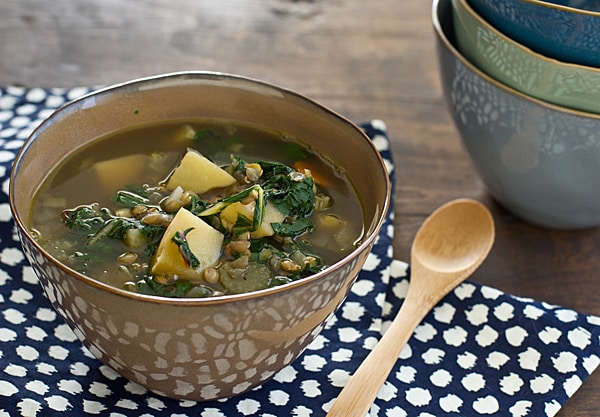 Winter is a special kind of season. And the best part of it is that no matter how cold it gets outside, you can always come in for a warm meal. It's one of the best feelings in the world to watch the snow fall outside while you enjoy a steaming bowl of healthy vegan food.
And if you've never used a crock pot to make that food, you're missing out. A crockpot makes it incredibly easy to whip up a meal since all you have to do is put all the ingredients together and wait. Plus, all you need to get started are some good crock pot vegetarian recipes. So in the spirit of winter, here are 5 easy winter crock pot recipes that will keep you warm and healthy through the long, silent nights and clear snowy mornings. more→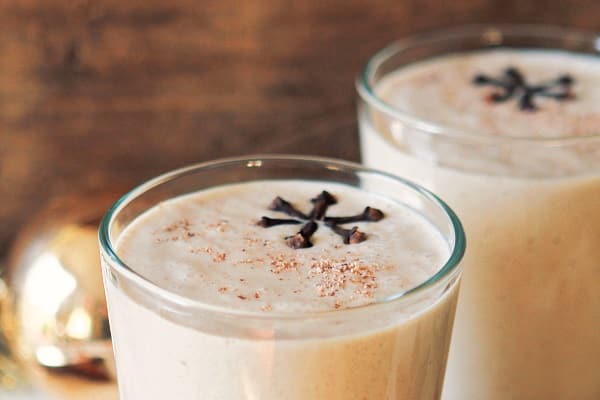 It can sometimes be tough to be vegan around the holidays. You have to content yourself with side dishes while your family eats turkey and asks you the same annoying questions about your diet.
But luckily, your holiday meal doesn't just have to be about hunger and interrogation. Bringing some of these vegetarian entrees for Thanksgiving, or vegan side dishes to any holiday meal is a great way to both feed yourself and give your relatives a taste of the vegetarian lifestyle. more→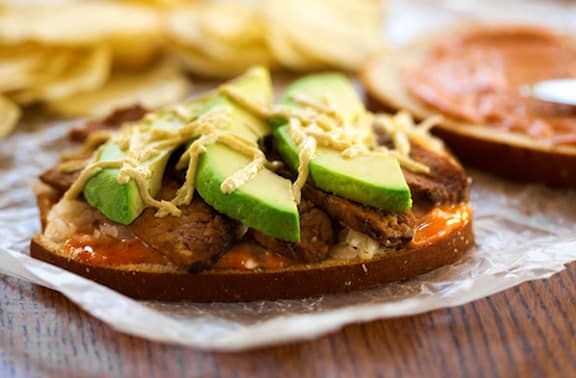 Spring is here and it's that time of year when you just want to jump into everything that's fresh and green. So what better way to celebrate the season of renewal and rebirth than with some new healthy, green veggie sandwich recipes. Of course, with all the fun things to do now that the snow is finally gone, who wants to stay inside cooking.
That's why these easy veggie sandwich recipes are so great for this time of year. They're easy. They're delicious. And they will help you start off the season with a fresh new diet. What could be better than that? more→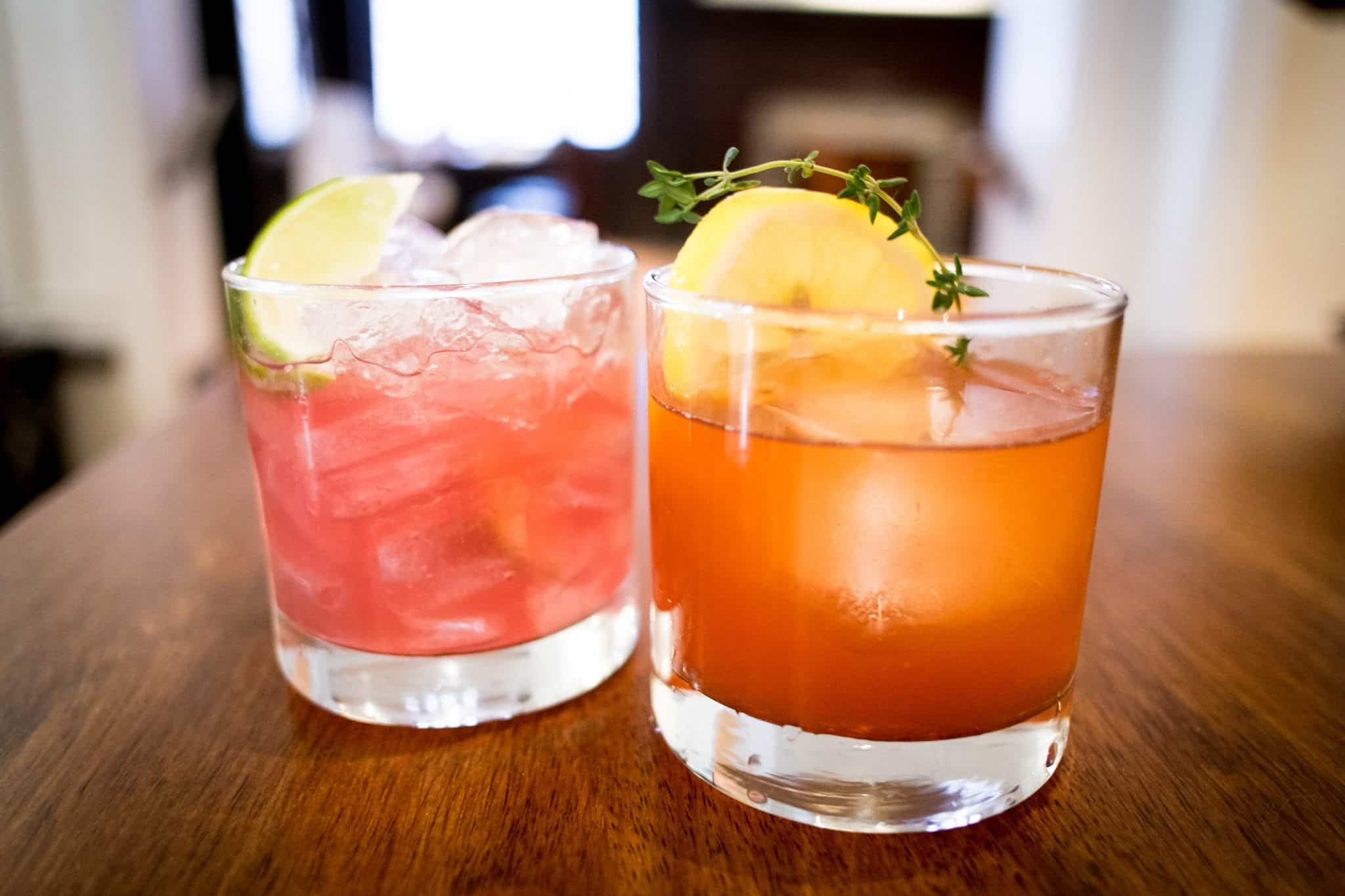 The number of purely vegan restaurants in the United States is growing exponentially. It is encouraging to see some restaurants commit to a 100 percent plant-based menu, as there are many exciting things chefs can do with produce. These restaurants have menus that fully utilize local and seasonal ingredients and entice diners from all dietary lifestyles. Vegan restaurants show people the multifaceted flavors that come from fruits and vegetables and strengthen the vegan presence in the culinary world. Here are five of the best vegan eateries in the United States you should visit:
Gracias Madre in San Francisco and Los Angeles
Gracias Madre is a Mexican restaurant that is 100 percent plant-based and organic. The restaurant environment feels elevated in its design through a mix of exotic comfort and well-curated decor. Behind a graphic-tiled bar lies a large selection of vegan spirits, such as Captain Morgan, almond milk horchata and tequila blanco.
The restaurant was inspired when the owners, who also own Cafe Gratitude, visited the families of their Mexican employees. They wanted to capture the passion and tradition of Mexican food, but through plant-based ingredients. The food celebrates Mother Earth as well as the beauty of the Mexican culture and cuisine.
The Butcher's Daughter in Los Angeles and New York
Part juice bar, part cafe, The Butcher's Daughter is a haven for healthy fare. The restaurant has a produce calendar, which showcases the season's fruit and vegetable offerings. The restaurant knows that seasonal and local produce tastes the best and enhances the community's sustainability.
One outstanding juice on the menu is the Goddess of Green, which promotes mental clarity. It includes kale, cucumber, pineapple, fennel, green apple, thyme and blue green algae. Other show stoppers include the tacos verdes, spinach artichoke crock, avocado tartare and raw pesto linguine.
Kajitsu in NYC
Kajitsu is a one-star Michelin restaurant that offers exceptional vegan Japanese fare. Kajitsu's shojin cooking style originates from Zen Buddhism and is regarded as the foundation of all Japanese cuisine. The multi-course meal is composed of seasonal and fresh ingredients and prepared with methods that enhance the flavor profile of each component.
One outstanding dish is the Takiawase, which is made of cauliflower, pumpkin, daikon, fried tofu, scallion, Nama-fu and yuzu. The dishes at Kajitsu excel in flavor and are beautifully plated for a complete and sensational delight.
Vedge in Philadelphia
Vedge was launched by the husband and wife team, Richard Landau and Kate Jacoby, in 2011. The menu spotlights seasonal and locally sourced ingredients, and it uses zero animal products.
Its winter menu features delectable dishes, like cauliflower cottage pie made of mushroom ropa vieja and whipped and pickled cauliflower. Its sticky toffee pudding is a highlight for any vegan who has a sweet tooth. The sweet toffee pudding is layered in its flavor profile with the addition of cedar ice cream and smoked chestnuts.
Canteen in Portland
Canteen is the epitome of Portland veganism. It is unapologetic in its passionate pursuit and knows how to do vegan food right. The restaurant brings in strong flavors from all over the world, including southern barbecue, curries, Mexican spices and kimchi.
Canteen's bowls and salads are simple, but strong in flavor. It also offers a variety of fresh-pressed juices and smoothies. The Maca & Friends smoothie makes for a wonderful snack, as its ingredients of banana, almond butter, dates, vanilla, almond milk and maca will thoroughly nourish you.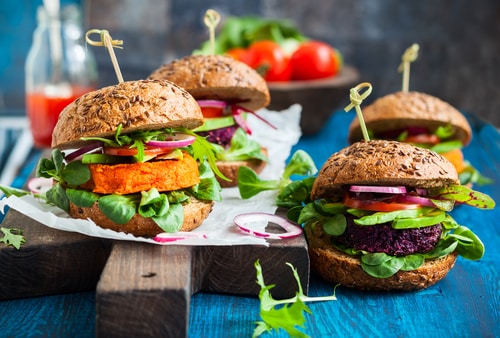 In a society that promotes unhealthy eating in the form of deep-fried fast food, eating vegan is no easy task. Discipline is difficult if close friends and family don't support you. However, vegan has finally entered the mainstream and brands now cater to this healthy and more sustainable lifestyle. So which brands should you look at in 2016 for vegan products? Here's the lowdown. more→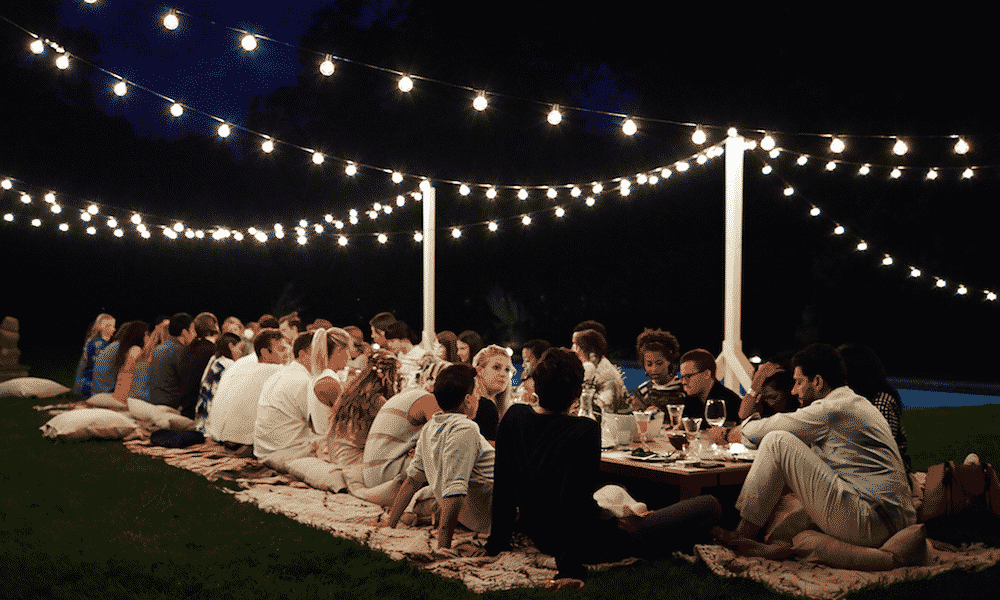 The dinner party is a staple of the season. September and October are just starting to blend into fall. You're enjoying the last of grilling season, chilly evenings and changing leaves. Whether you're throwing a party to welcome autumn's arrival or to celebrate a birthday or milestone, here's a handful of fresh, vegan ideas for your soiree.
Decor Galore
Invitations
Go green with email invitations. Paperless Post has beautiful fall favorites. And Greenvelope lets you customize with RSVP options and even embedded Google Maps.
Tablescape
Use a burlap table runner or placemats as your base. For a summer-gone-fall look, try a festive flower arrangement from FTD as the centerpiece and place soy candles on the runner, or opt for tall candlesticks to fill out the look.
For a deeper-into-fall feel, arrange pumpkins, squashes and other gourds with colorful leaves along the burlap runner. Or arrange edible bouquets — include veggies and herbs like lettuce, kale and chives.
Dinnerware
As an alternative to your dinnerware, you might opt for a night of no dishes. Check out this line of single-use dinnerware from VerTerra. It's made entirely of fallen palm leaves and is 100 percent biodegradable, so it is very sustainable. 
Foodie Frenzy
Sometimes creating a dinner party menu that can satisfy everyone's taste buds, vegan or not, can be challenging. And you want to make sure there is enough variety for those with other dietary restrictions or preferences. Whip up a combination of food so everyone will have an option but don't overdo it. A few options will suffice.
Starters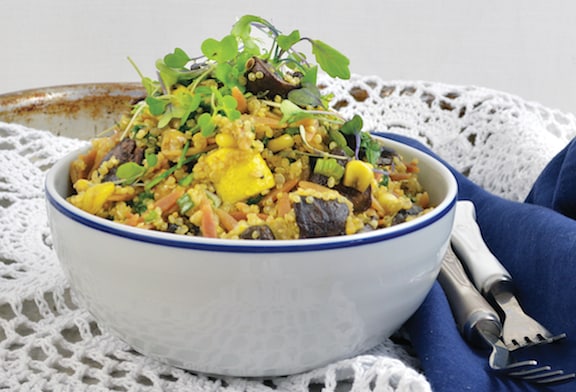 Start with a salad. This zucchini and mushroom pilaf is fall in a bowl. Sweet and savory all in a serving.
We also love the roasted winter salad bowl from Oh She Glows. Mix hearty potatoes and quinoa with green beans, kale, green onions, pepitas and avocado. It's festive, uses seasonal veggies and is filling for those who are both vegan and gluten free. Add a squash for a slightly different fall flavor.
Not quite ready to give up summer? Make up a black bean corn salsa, like this one. Serve it with crudites or corn chips.
Main Course
For the main course, consider a veggie burger as a last hurrah for the grilling season. Veg Kitchen presents five vegan burger recipes to chose from. Offer lettuce-wrap style burgers as an alternative to buns for those looking to limit carbs or avoid gluten.
If your grill is already cleaned up and stored for the season or you just prefer to keep it indoors, bake up something like this spaghetti squash casserole. Full of anti-inflammatory ingredients, it's paleo-friendly, vegan, gluten-free and delicious. This dish will suit almost everyone.
Dessert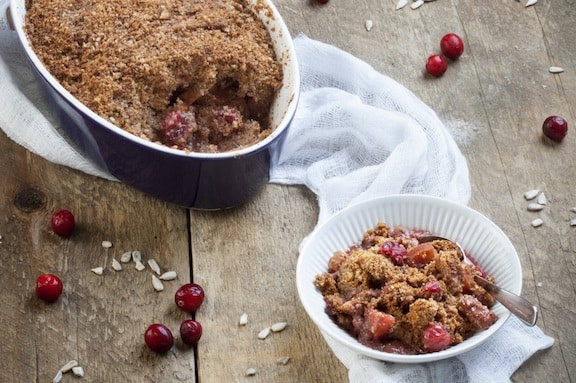 And now, for what everyone looks forward to most: dessert.
It's time to use those seasonal fruits for warm fall sweets. Consider this grain-free apple crisp. It's a crunchy combo of coconut sugar and nuts, with the dashing flavor of lemon and cinnamon on apples.
If you'd rather something chilled, try basil-cinnamon peaches for a delightful bridge between seasons.
Want to go decadent? Whip together a vegan classic cheesecake. The Food Network has a dairy-free, egg-free recipe that's made with tofu. It's just as creamy and delicious as the original recipe, so guests, vegan or not, will be sure to enjoy it.
Wine
Wine goes through a fining process which often entails the use of animal products. For this reason, not all wine is vegan. To find vegan selections, check out the wine recommendations from The Kitchn.
If you're making veggie burgers, pair them with a dry white wine like the 2009 Bonny Doon Ca' del Solo Albariño ($16). The spaghetti squash dish calls for a subtle red — a pinot noir or cab — we suggest Kawarau Estate Pinot Noir 2008 ($29). And for dessert, crack open a bottle of Sandeman Fine Ruby Port ($14).
Beyond all the planning and details, tablescape and delicious vegan food, be sure you sit back and enjoy the company. It's truly the life of the party.
Lauren Topor is a multimedia journalist, freelance writer and editor. She earned her journalism degree from Arizona State University and has been writing professionally for more than five years. Lauren covers food news and the fun stuff happening around Phoenix, AZ for Thrillist. She also writes about fitness and health as a contributor to MoveItMonday.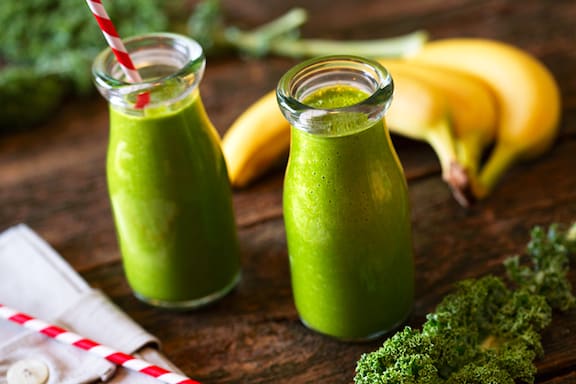 Smoothies are an easy way to ensure you are getting your daily vitamins and nutrients. In just a matter of minutes you can have a daily dose of fruits and vegetables whether you are 5 months old or 105 years old. Let your taste and desire for good nutrition determine the best green smoothie recipe for you. Photo above by Hannah Kaminsky. more→