Residents of the Hudson Valley are already lucky to have Lagusta's Luscious, a vegan confectionary, located in the heart of New Paltz. Creative and delectable, this radical take-out confection shop at 25 North Front Street also features Sweet Maresa's melt-in-your mouth vegan macarons. What I'm excited to tell you about is the opening of Commissary! — the exclamation point is part of the name, as it should be — at 11 Church Street in downtown New Paltz.
Featuring Lagusta's Luscious fine vegan chocolates and Sweet Maresa's macarons, of course, this recently opened Café offers other plant-based delights. How about fresh-baked dairy-free sourdough bialys or croissants? Or a pickle and cheese plate, featuring mind-blowing cashew-based cheeses from Miyoko's Creamery? There are an array of changing offerings including soups, as well as lots of edibles to take out.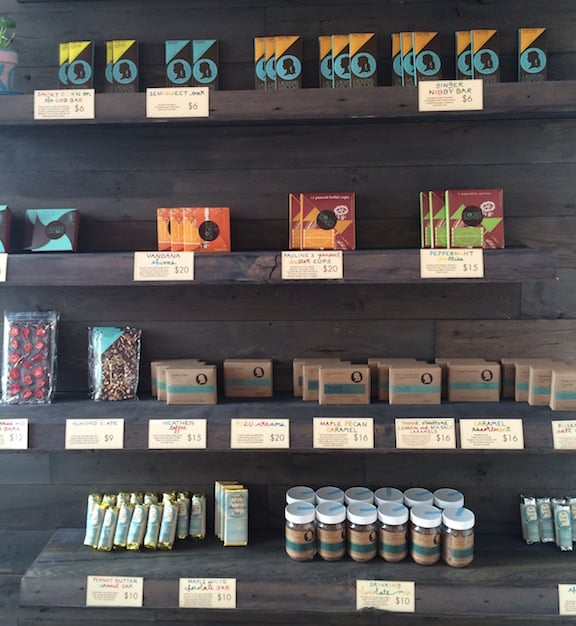 The entrepreneurial Lagusta and Maresa also recently opened Confectionery! (again, their exclamation point)— a vegan sweets shop in the east Village in NYC. In the photo below, we're still in the New Paltz location.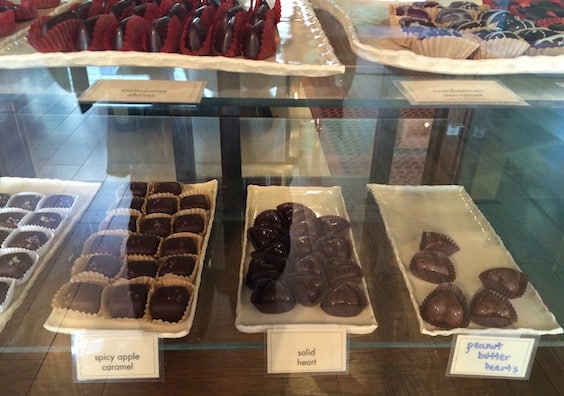 Last but not least, there's tea and coffee. With all the coffee places in New Paltz and beyond, it's not easy to get a strong, flavorful cupful. Commissary! serves up Stumptown coffee, and it's leagues beyond the other famous coffee that starts with an "S." Even better, if you like it light, the homemade creamers are so rich and good. On a particularly hot day recently when I stopped in for an ice coffee, I chose the cashew creamer and the combination kept my brain clicking for hours.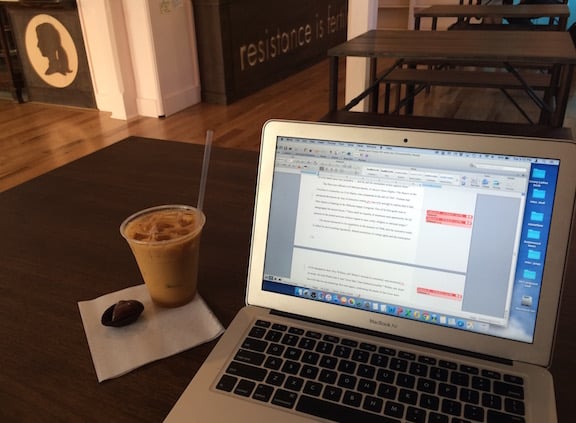 If you're vegan, veg-curious, dairy-free, or simply want to experience unique plant-based delicacies in the Hudson Valley, don't miss Lagusta's new Commissary!! (extra exclamation point is mine). 
See more vegan travel and dining destinations on our Vegan Living page.