Living Vegan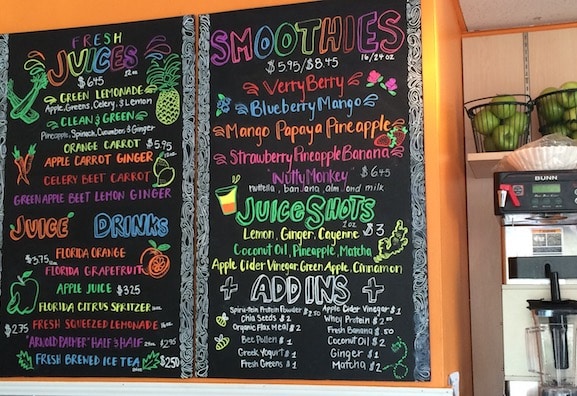 If you find yourself in the midst of Key West's prime tourist area — Duval Street and areas adjacent — it's plain to see that tourists are looking more for seafood and booze than salads and smoothies. But for health-oriented visitors, this Florida Key with a somewhat naughty reputation is far from a lost cause. Here's the small and select list of healthy hotspots in Key West. These will also keep you happy and satisfied if you're looking for vegan options during your visit.
Though healthy hotspots on Key West are few and far between, the selective handful are more figuratively than literally off the beaten path. Not far from the center of all the action, you just need to know where to look. And these natural eateries, groceries, and juice bars are so good that you'll want to return again and again, whether you're staying for just a few days or escaping the northern winter for a month or two. more→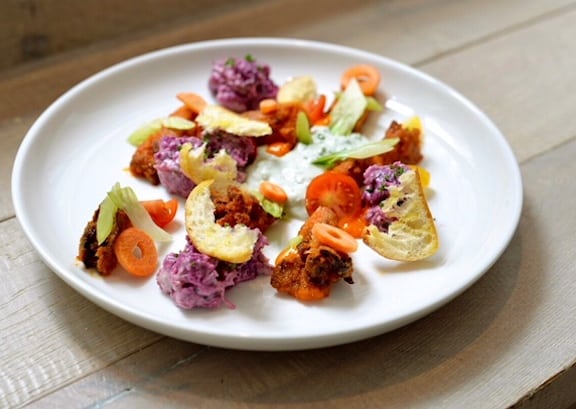 There are a number of great upscale vegan restaurants in New York City, but the newest one has a mission that goes beyond creating converts to plant-based eating with sophisticated fare. P.S. Kitchen (246 W. 48th Street in Manhattan), which opened in the summer 2017, offers an exciting plant-based menu in a beautiful bi-level space in the Theater District.
Going beyond what's on the menu, P.S. Kitchen was created with social justice in mind— all profits are donated to charity. Their mission is to help break the cycle of poverty by connecting resources to vulnerable communities, providing tools necessary for self-sustainability and building meaningful relationships. 100% of the profits after operating costs are donated to charity, both locally and internationally. Charity Partners include The Doe Fund, CEEDS (Cooperative for Economic Empowerment and Development Services), Share Hope, DEFY Ventures and Yunus Social Business. more→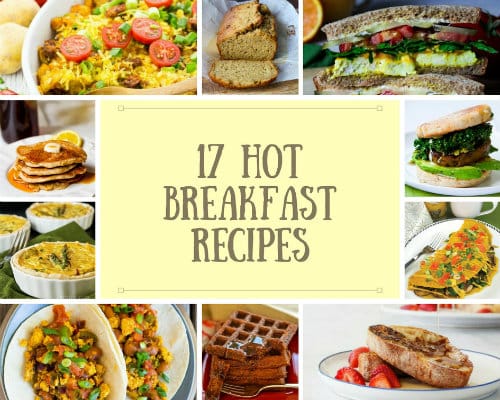 There are times when a cold breakfast just doesn't cut it. There are days when you need something more substantial than a smoothie or a chia pudding to get you going. When the weather turns wet and cold, it is especially nice to have a warm meal to start your day with. We have collected 17 of our favorite hot breakfast recipes for you to try. We hope that you enjoy these offerings.
more→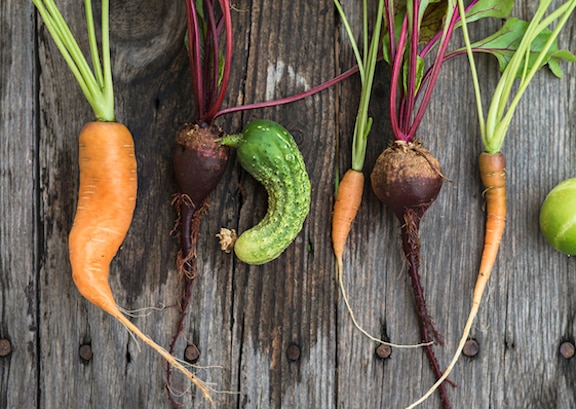 "Ugly produce" — that is, recovered fruits and vegetables deemed too imperfect enough for market — could be a key to fighting hunger. Especially now that organizations like Hungry Harvest are taking this intransigent yet solvable problem into their hands.
Did you know that 6 billion pounds of produce goes to waste each year in the U.S. alone? At the same time, about fifteen percent of the population goes hungry each day. Millions of the food insecure are children. Inefficient food systems, income inequality, and "food deserts" where fresh food is unavailable are all part of the problem. But rescuing perfectly edible produce that would otherwise be dumped in landfills can be part of a beautifully logical solution. more→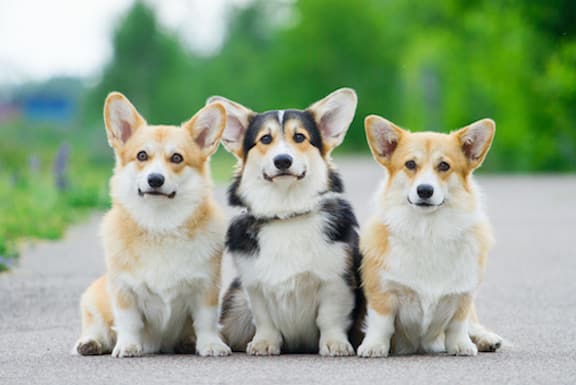 Excerpted from A Short Guide to Veganism by Vivian Penelope Alvez. Contrary to what many people believe, dogs are true omnivores. It's not difficult to raise healthy vegan dogs on a vegan dog food diet for your special companion. First, a little background.
Dogs belong to the biological family canidae, which is a lineage of carnivorans that includes domestic dogs, wolves, foxes, jackals, and dingoes. As such they're more omnivorous than many carnivores. And even though wolves, their direct ancestors, will occasionally eat berries and vegetables, dogs themselves are much better adapted to a plant-based lifestyle, especially when it comes to grains. more→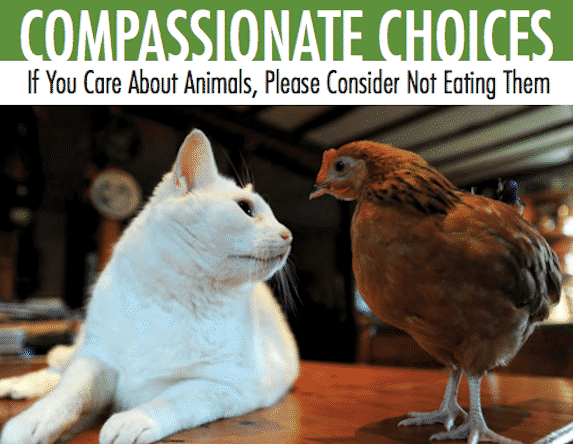 Vegan Outreach (VO) is a remarkable organization, having produced and distributed over 30 million pro-veg booklets. Founded in 1993 with the goal of moving society away from eating animals and their products, its army of outreach coordinators and volunteers personally hand out their concise yet hard-hitting informational booklets to millions of people each year on college campuses and other venues.
VegKitchen got a chance to ask VO how they operate, why they've been so effective, and how others can get involved in helping them promote a compassionate plant-based diet, one person at a time. Photo above is from one of VO's booklets, Compassionate Choices. more→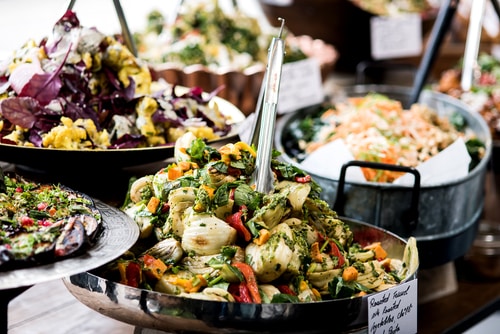 Sticking to a vegan diet isn't hard. The motivations for health and ethics are strong enough to keep going without any trouble. Eating out can sometimes be tricky. Larger cities may have a fair number options, but smaller towns can be more challenging. If you've ever wondered about filling that gap in your local market and how to start a vegan restaurant, and whether it's right for you, read on!
If you've encountered this situation too often, maybe the time has come to stop looking for a solution and instead to become the solution. When you have that mix of entrepreneurial ambition and a commitment to vegan eating, you just might be the person to open a vegan restaurant.
more→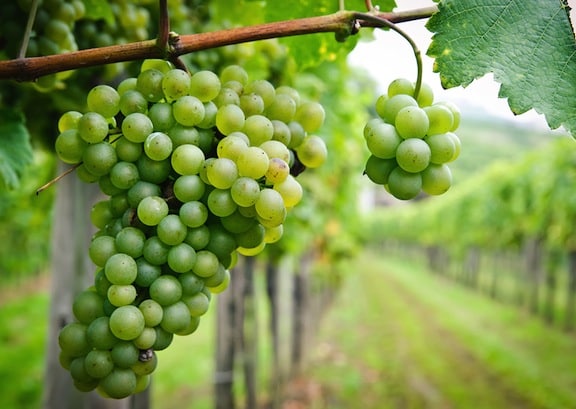 What is vegan wine? When and why is wine not vegetarian or vegan? Many wine drinkers, even those who are vegetarian or vegan, may be unaware that animal ingredients are often used in the wine clarifying process. Whitecliff, the only vegan winery in the Hudson Valley, has been an industry leader in encouraging all wineries to use non-animal-based ingredients in the wine clarifying process (rather than the fish parts, egg whites, and gelatin that are commonly used).
While these animal ingredients don't per se end up in wine products, it's good to know that Whitecliff Vineyard & Winery, along with a select number of others, pride themselves on making only vegan-friendly wines. Established in 1979, the winery is owned by Yancey Stanforth-Migliore and her husband, Michael Migliore, president of the Hudson Valley Wine and Grape Association, and managed by their son, Tristan Migliore. more→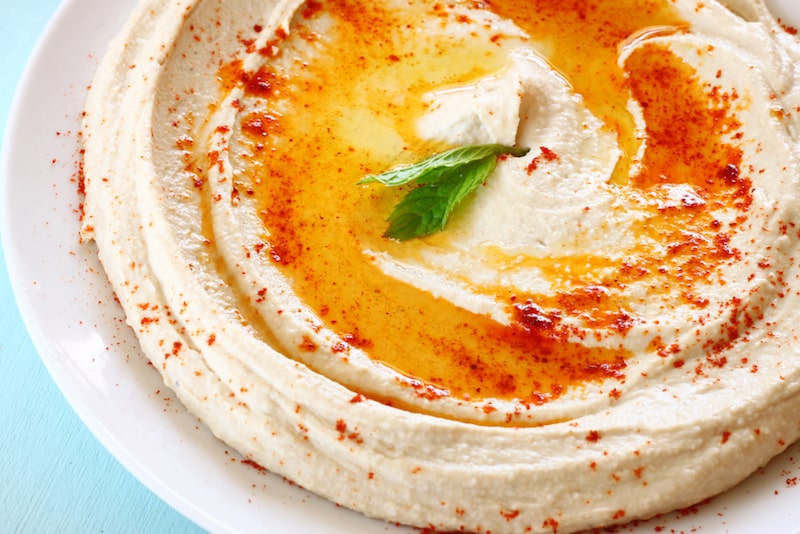 Did you know there are foods that will help you sleep? There's a lot in modern society to disrupt our sleep, and food could counteract these sleep disruptors.
Late night glowing screens, general stress, insane news stories, caffeine too late in the day, exercise too late in the day, certain medications, getting really involved in binging Netflix and deciding your painting muse is only active at 1:12 a.m. are just some of the ways our sleep can get disrupted. more→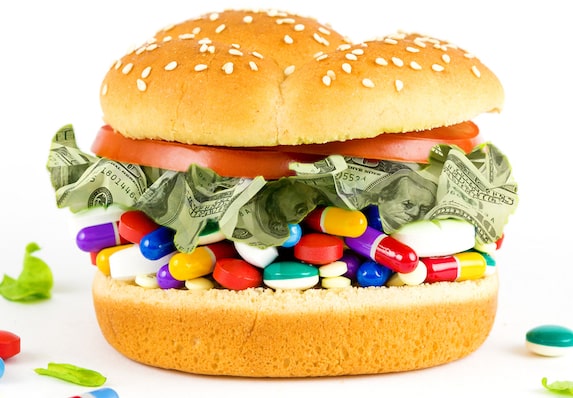 What the Health is the groundbreaking follow-up film from the Kip Anderson and Keegan Kuhn, creators of the award-winning documentary Cowspiracy. The film follows intrepid filmmaker Kip  as he uncovers the secret to preventing and even reversing chronic diseases – and investigates why the nation's leading health organizations don't want us to know about it.
With heart disease and cancer the leading causes of death in America, and diabetes at an all-time high, the film reveals possibly the largest health cover-up of our time. With the help of medical doctors, researchers, and consumer advocates, What the Health exposes the collusion and corruption in government and big business that is costing us trillions of healthcare dollars, and keeping us sick. more→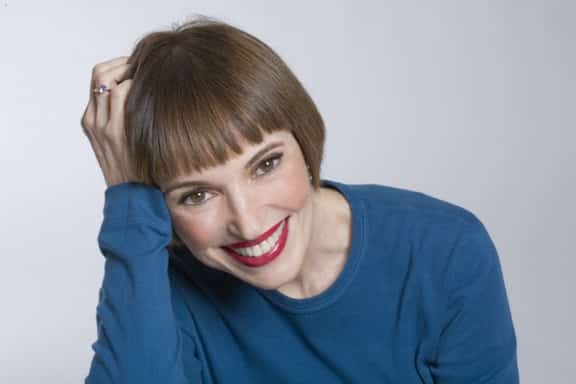 A few months ago, we asked VegKitchen readers to cast their vote for author, animal advocate, educator, and all-around amazing woman Victoria Moran in PETA's annual Sexiest Vegan Over 50 contest. And what do you know (but no surprise to us), she won! To find out more about her latest venture and adventures since, we sat down for this virtual interview with Victoria.
VegKitchen: You've accomplished so much within and outside of the vegan realm, with your many published books, the Vegan Academy, and your latest feat of having been named PETA's Sexiest Vegan over 50 in the female category. How has having this title benefited your other endeavors, and what do you hope to accomplish with this platform? more→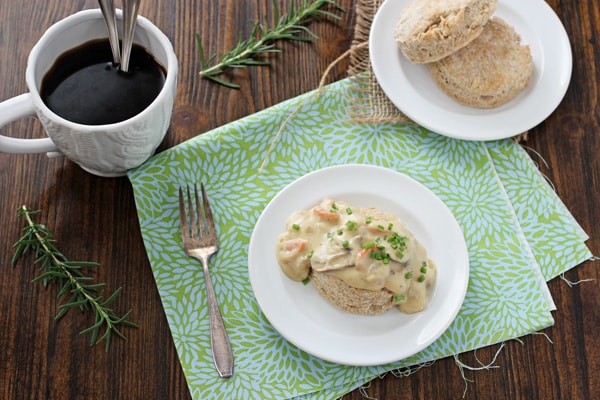 A Southerner's perception of 'being Southern' varies drastically from person to person, region to region, state to state, and SEC team to SEC team. To me, being southern means growing up next to one of the most beautiful mountain ranges in the world and near pasture fields far from busy towns or cities. To some of my friends, being southern means a cold beer and shotguns trump fancy venues in fancy cities. Everyone has a different opinion. However, few people pass through Dixie without sampling some of the available culinary art, and it is art. Needless to say, being vegan in a southern city isn't the norm. With a bag of flour and a few sticks of butter, my great grandmother could whip up a meal fit for the Queen of England. She passed this magical talent on to my grandmother and her sisters, but now my own cooking preferences, as well those of a growing number around me, center more on vegetables. more→