Start with mixed baby greens, spinach, or arugula (or some combination of two or three of these) and add fresh seasonal fruits and a sprinkling of nuts to make easy salads. This kind of salad adds a refreshing note to most any kind of meal. There's almost nothing to it, and you need not follow any recipe! You can vary it each time you make it.
Choose a green: Baby greens, arugula, baby spinach, or a combination.
Add a fresh fruit: Apples, pears, Asian pears, or small seedless oranges are good almost year-round; use whole blueberries or sliced strawberries for summer salads. Mango or pineapple chunks are also splendid, whenever available.
Toss in some nuts: Choose one or two from among toasted walnuts, pecans, slivered almonds, toasted pumpkin seeds, and sunflower seeds.
Welcome additions: Though optional, use one or two of the following for added color and flavor — diced avocado; thinly sliced red bell pepper, thinly shredded red cabbage, or sliced radicchio.
Dressing: Use French, papaya-poppyseed, raspberry vinaigrette, or keep it simple with fruity olive oil and a splash of  lemon  juice.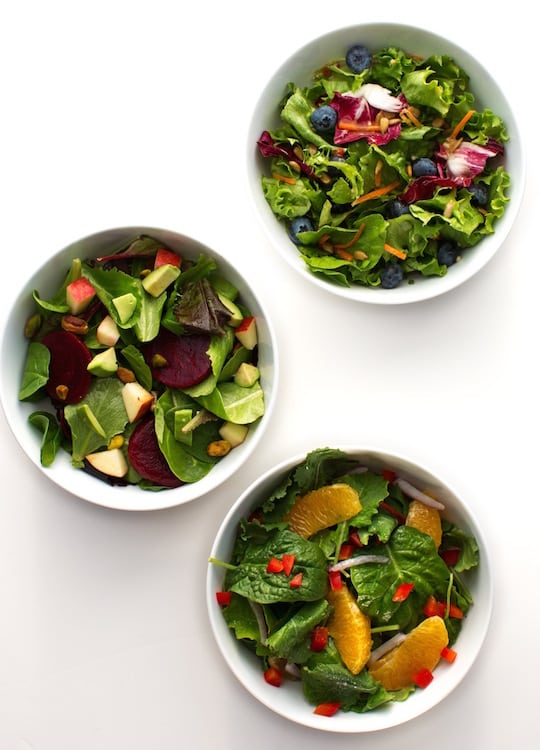 Adapted from Plant Power by Nava Atlas. Photos by Hannah Kaminsky.