There's lots of competing information online when it comes to vegan or plant-based food for kids. Some caution that it's difficult to give your child all the nutrients they need with this kind of diet. Others don't think about the difficulties all parents have when it comes to getting their children to actually eat. Here are 7 tips that will help you give your child a well rounded diet, without you pulling your hair out.
1  Start with what your children like
The best place to start is with what your children like best when it comes to meal times. Make a list of everything they like. Is there anything that you can incorporate into their diet in different ways? Maybe there are some foods that have meat free substitutes. If you start with what they already like, your children will be much happier to try new things, and create new favorite meals!
2  Let children help
The best way to help your children lead a healthy lifestyle is to help them make their own choices. Let them get involved in preparing meals for themselves. They'll love being able to help out, and they'll also be much happier eating their meals if they had a hand in preparing them. You can ask them what they'd like to add, or let them pick a snack to go with their lunch. You'll be amazed at the difference this can make. Have them come shopping with you, not only at the grocery store, but aslo at farm markets, which kids love.
3  Mix it up
As a parent, you're often giving your child the same meals every day, as it can seem easier to do so. In fact, doing this means children get more attached to some meals, and will be less willing to try new ones out. Mix it up every day and give them meals that they'll enjoy. If they get more variety in their diet, they'll be much happier to try new things.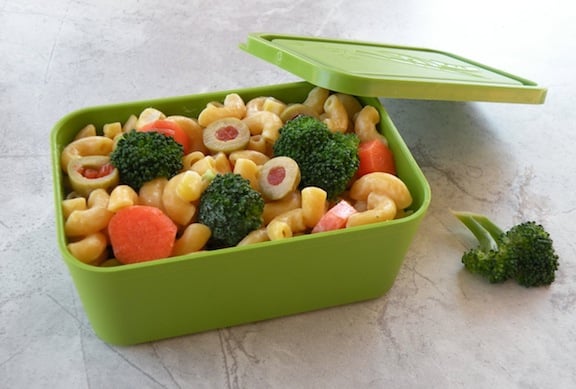 4  Make it easy for your children
This tips is especially true when it comes to your children's packed lunches if they're at school. Make sure that you're giving them foods that are easy to eat when they're away from you. If they have foods that are difficult, especially if they come in packets or need peeling, then they won't be willing to eat them. Open packets, or pre-peel foods, at least at first.
5  Make sure you're covering the bases
It's absolutely possible to give your child a vegan diet that supports all their dietary needs. When creating meals, make sure you're using ingredients that will give your children the nutrients they need. Use a dietary guide if you're unsure, and check the ingredients on any pre-packaged food. You'll often find that there's less nutrition in them than you'd think.
6  Plan ahead
Trying to give your child a balanced and nutritious diet can be stressful if you're in a rush. Don't leave everything to the last minute, especially when you're making packed lunches. The best thing to do is prepare certain foods in advance, so you don't have to worry about them. This works especially well with fruit and vegetables, which can be cut up and stored the night before, ready to go in the lunchbox the next day.
7  Get some easy ideas for every meal
There are some simple recipes for every meal, if you know where to look. Go searching online for recipes that'll take the stress out of cooking. For example, overnight oats are possibly the easiest way to give your child a good breakfast.
Use these tips to prepare healthy and fun plant-based food for kids! They'll love what you'll give them if you follow these easy tips.
Photo at top: Hannah Kaminsky
Contributed by Mary Walton, a health writer and editor at Australian Nursing Assignment Help service. She supports green living and writes about it on various online resources.