Contemporary Casseroles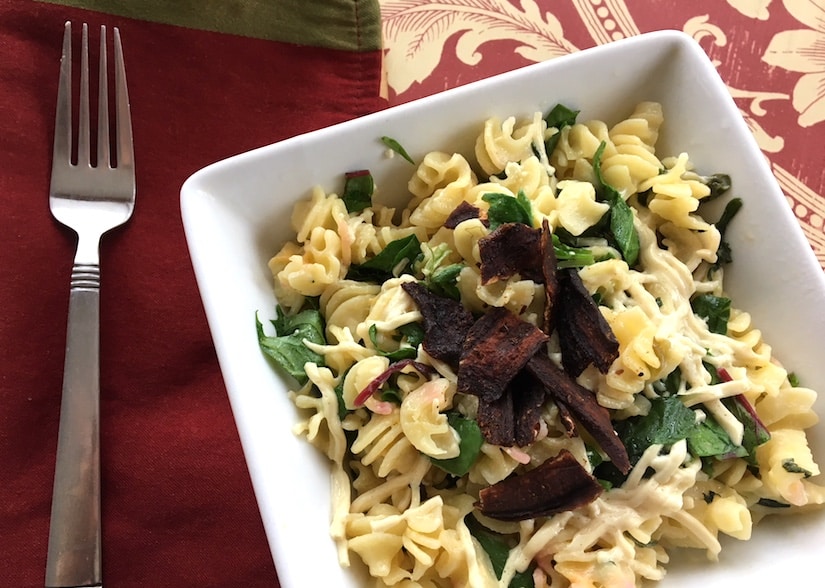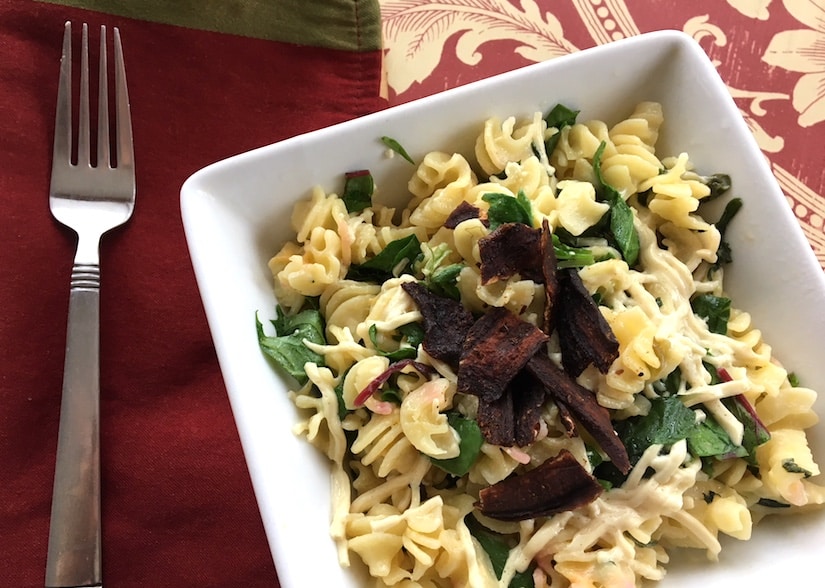 My name is Gloria Clay, and I won Vegan Outreach Mac Down Competition in Columbia SC. I was the only person who isn't chef or an owner of a food truck or restaurant. I've never gone to culinary school, so I was surprised and thrilled to win the competition with my original Vegan Mac and Cheese Casserole with a healthy dose of collard greens, and topped with tempeh bacon.
I entered the competition to bring awareness to cruelty free eating and to let people know that they can still enjoy their favorite comfort foods without the use of animal products. more→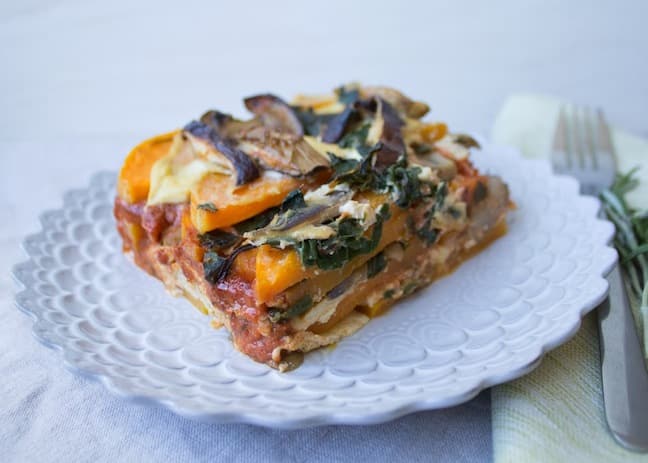 In this hearty vegan and gluten-free lasagna I used a mixture of shiitake and white button mushrooms, fresh rosemary and tarragon, swiss chard, homemade sauce (so easy!!!), tofu "cheese", and squash. The flavor and texture are excellent, everything you'd want from a meal on a cold winter day.  more→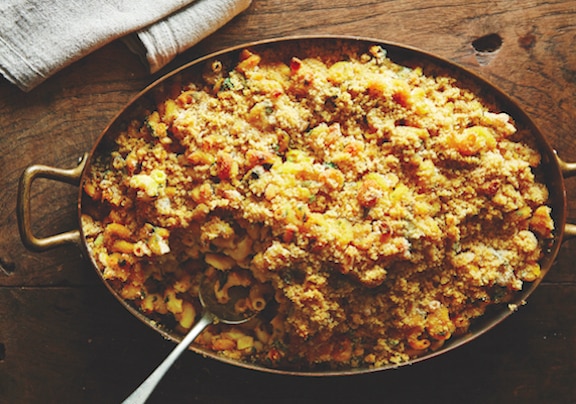 Everyone has a favorite mac and cheese recipe. This one, which uses sweet, creamy butternut squash in the sauce, is mine. To create an authentic cheese flavor, I use a combination of nutritional yeast, miso, smoked paprika, salt, and lemon juice. I highly recommend including the optional vegetables. In addition to providing some contrasting color and texture, they'll round out the meal, so you won't have to worry about making an extra side dish. Reprinted with permission from Food52 Vegan by Gena Hamshaw © 2015, published by Ten Speed Press, an imprint of Penguin Random House LLC. Photographs copyright © 2015 by James Ransom. more→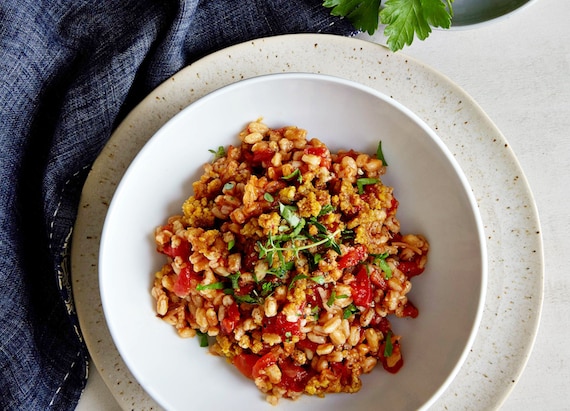 Rich and cheesy tasting without a lick of cheese (and with plenty of nutritional yeast), this comforting and easy tomato and herb-drenched baked farro casserole may bump your favorite pasta bake down a notch or two. Farro is a rustic, chewy variety of whole-kernel wheat rich in protein and fiber, and usually stocked in nice groceries with other heirloom grains, such as quinoa, or look wherever Mediterranean pastas and rices are sold.
Recipe and photos from Veganomicon, 10th Anniversary Edition: The Ultimate Vegan Cookbook by Isa Chandra Moskowitz and Terry Hope Romero, © 2017. Available from Da Capo Lifelong Books, an imprint of Perseus Books, LLC, a subsidiary of Hachette Book Group, Inc. Reprinted by permission. more→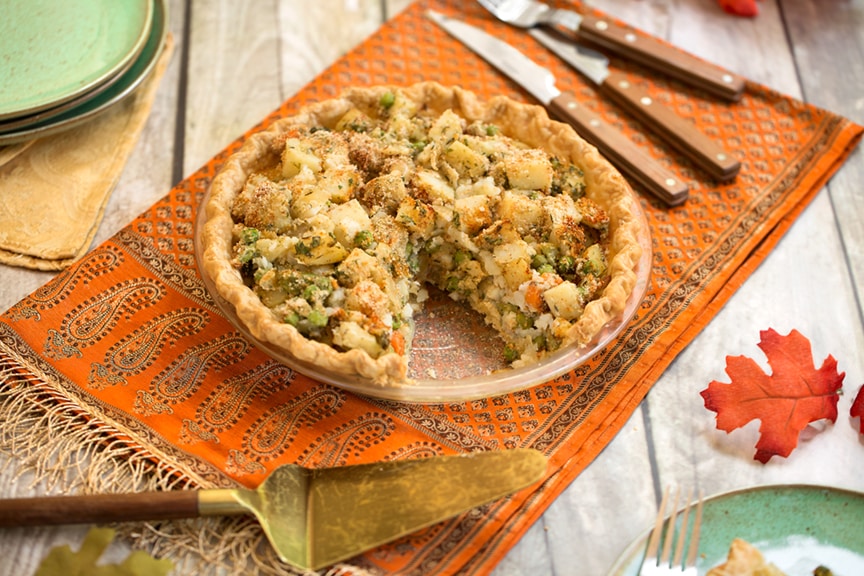 Everyone loves the nostalgic classic, vegetable pot pie. Many VegKitchen readers have let us know that this mild dish of hearty veggies enclosed in pie crust is on their regular cool-weather meal rotation; it's also a crowd-pleasing vegan option for a Thanksgiving or Christmas menu.
Using prepared whole-grain pie crusts makes pot pies a snap to prepare. We like to take them out of the tins they come in, and place them in a similar-sized pie pan. Adapted from The Vegetarian Family Cookbook by Nava Atlas. This recipe makes two pies, for at least 12 servings. For a smaller crowd, to make one pie, halve the recipe. Photos by Hannah Kaminsky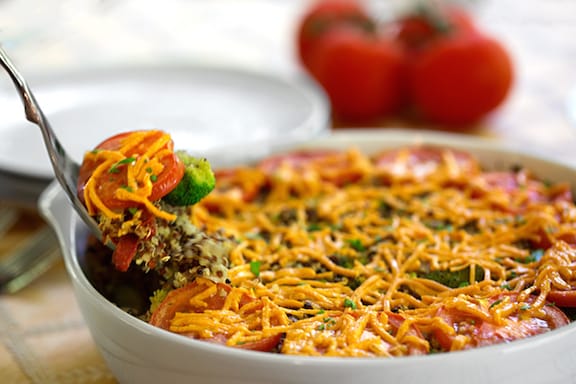 This easy vegan broccoli quinoa casserole of made out of quinoa, broccoli, and vegan cheese makes for a dish that's both nourishing and comforting. Serve with baked sweet potatoes (start the sweet potatoes in the oven about 45 minutes before starting to bake the casserole) and a salad of dark greens and ripe tomatoes. Photos by Hannah Kaminsky. more→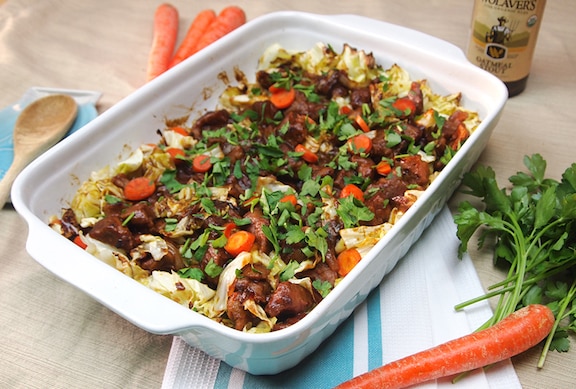 Despite being part Irish, my family never really did anything to celebrate St. Patty's day while growing up. There was no Irish soda bread, no corned beef and cabbage, no colcannon. Since it's turned into a bit of a foodie holiday, I wanted to make something to celebrate my Irish heritage a few years ago, but there were no family recipes to veganize.
I came across an interesting dish in an issue of Better Homes and Gardens, and it seemed perfect for converting. This cabbage casserole has become a St. Patrick's Day favorite in my house, but of course, it's perfect for dinner any day of the year. more→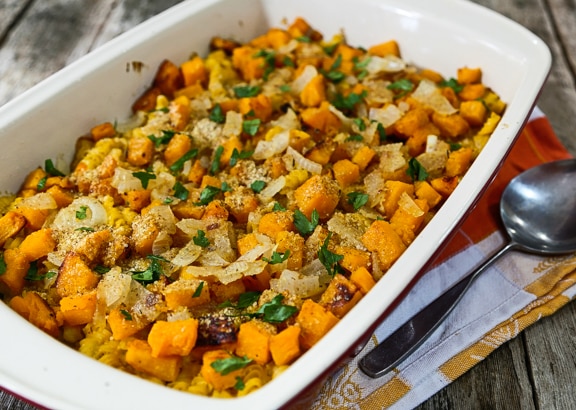 Vegan casseroles are always comforting, and it's nice to know that they're also good for you, not starchy and heavy like the old-fashioned kind. Choose from these vegan casserole recipes whenever you need a hearty dose of comfort food without the guilt!
Creamy Pasta and Butternut Squash Casserole (at top) will remind you of macaroni and cheese. There's no cheese here, just a delectable combo of smooth butternut squash, nutritional yeast, and silken tofu. The crowning touch is plenty of roasted butternut dice to top it off. more→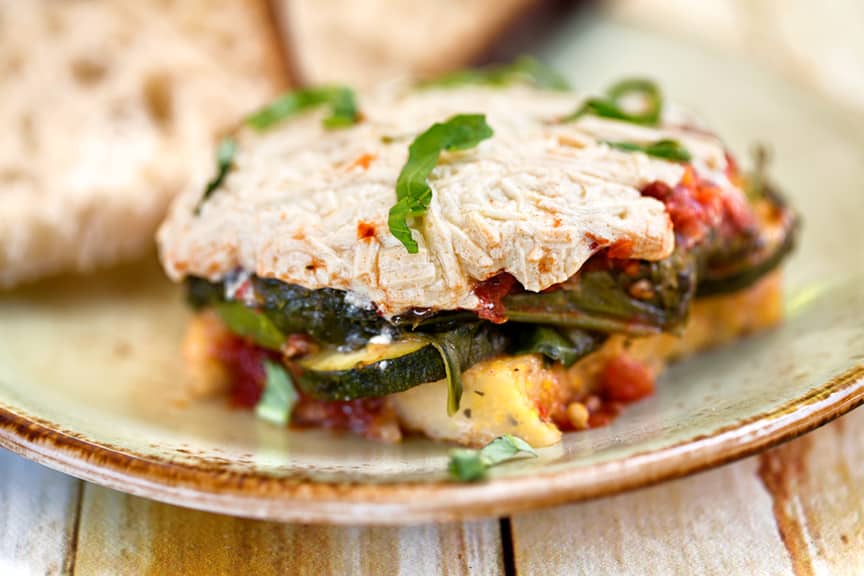 This easy baked polenta casserole uses prepared polenta (the kind that comes in a tube) layered with zucchini and spinach. Smothered in marinara sauce and topped with melty vegan cheese, it's almost so embarrassingly easy to make, but such a crowd-pleaser. Use a really flavorful prepared marinara—roasted tomato, garlic, mushroom, or chunky vegetable. Adapted from Vegan Express by Nava Atlas. more→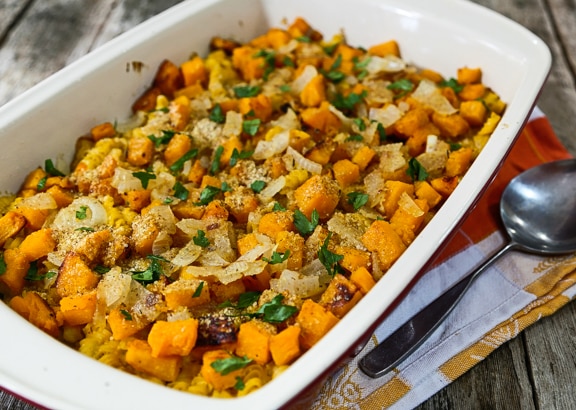 This simple and comforting vegan casserole will remind you of macaroni and cheese. There's no cheese here, just a delectable combo of smooth butternut squash, nutritional yeast, and silken tofu. The crowning touch is plenty of roasted butternut dice to top it off. To make this, pre-bake the butternut squash until the wide part with the seeds can be easily pierced, and the narrow part can be pierced with some resistance. For some tips, see How to Cut a Butternut Squash Without Losing Your Mind. Photos by Evan Atlas. more→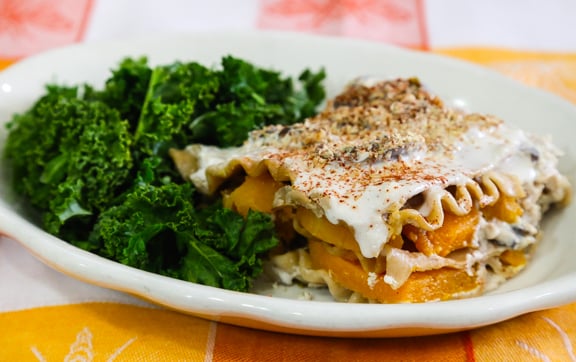 A dairy- and tomato-free lasagna featuring a creamy silken tofu sauce, this recipe highlights sweet potatoes and mixed mushrooms. It's offbeat and luscious. I fully admit that it's a bit of a project, but not at all difficult. Think of this as an option for special occasion meals. It makes a terrific vegan main dish for Thanksgiving dinner, for instance. Photos by Evan Atlas. more→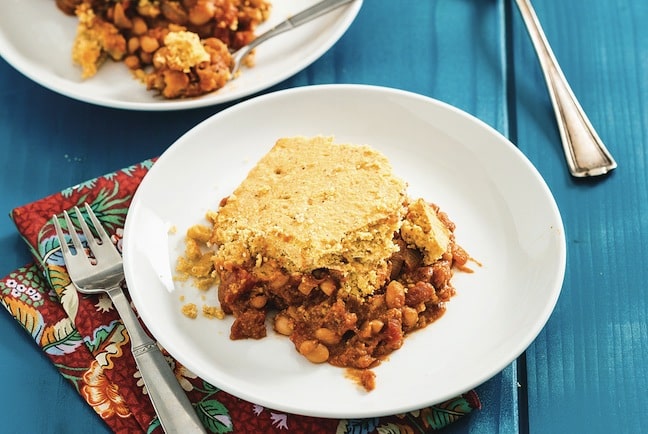 Take this casserole of smoky, barbecue-y, maple-y beans baked with a layer of cornbread on top. Now imagine digging into a bowlful while sitting at a table with your loved ones, the sound of familiar voices and laughter dancing in your ears. This casserole has "cozy" written all over it. It's a great choice for a vegan Thanksgiving main dish, or a special cold weather weekend meal for company. Recipe from  But I Could Never Go Vegan!: 125 Recipes That Prove You Can Live Without Cheese, It's Not All Rabbit Food, and Your Friends Will Still Come Over Dinner, © Kristy Turner, 2014. Reprinted by permission of the publisher, The Experiment. more→