Everyday Meals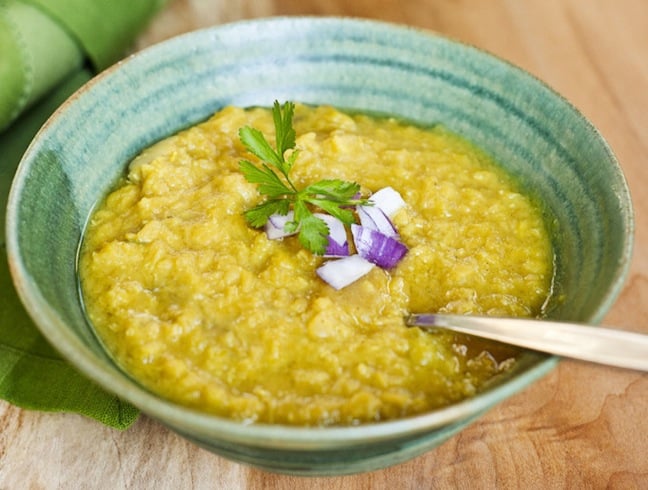 Here's an easy, nourishing soup of red lentils, made creamy with coconut milk and spiced with plenty of ginger. It's a warming bowlful to come home to on a cold day! Recipe excerpted with permission from Going Wild in the Kitchen,* by Leslie Cerier, © 2005, Square One Publishers, Inc. Photos by Tracey Eller.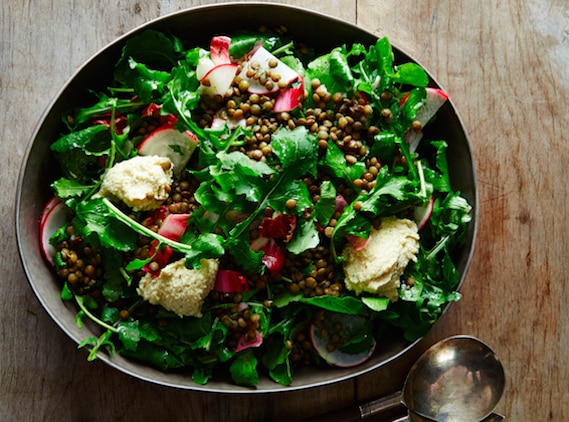 This arugula salad is inspired by that traditional combination of Le Puy lentils, walnuts, and goat cheese, with crisp radishes adding a welcome crunch and a peppery kick. In place of the goat cheese, I use tangy, salty Herbed Cashew Cheese. Making the cashew cheese requires some forethought, so if you don't have any on hand or time to make it, you can omit it or substitute a chopped avocado. Reprinted with permission from Food52 Vegan by Gena Hamshaw © 2015, published by Ten Speed Press, an imprint of Penguin Random House LLC. Photographs © 2015 by James Ransom. more→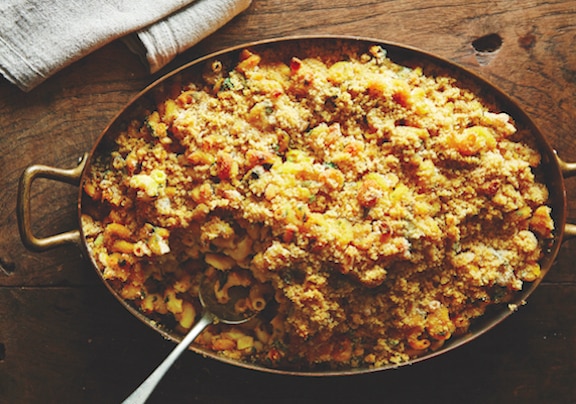 Everyone has a favorite mac and cheese recipe. This butternut squash mac and cheese, which uses sweet, creamy butternut squash in the sauce, is mine. To create an authentic cheese flavor, I use a combination of nutritional yeast, miso, smoked paprika, salt, and lemon juice. I highly recommend including the optional vegetables. In addition to providing some contrasting color and texture, they'll round out the meal, so you won't have to worry about making an extra side dish. Reprinted with permission from Food52 Vegan by Gena Hamshaw © 2015, published by Ten Speed Press, an imprint of Penguin Random House LLC. Photographs copyright © 2015 by James Ransom. more→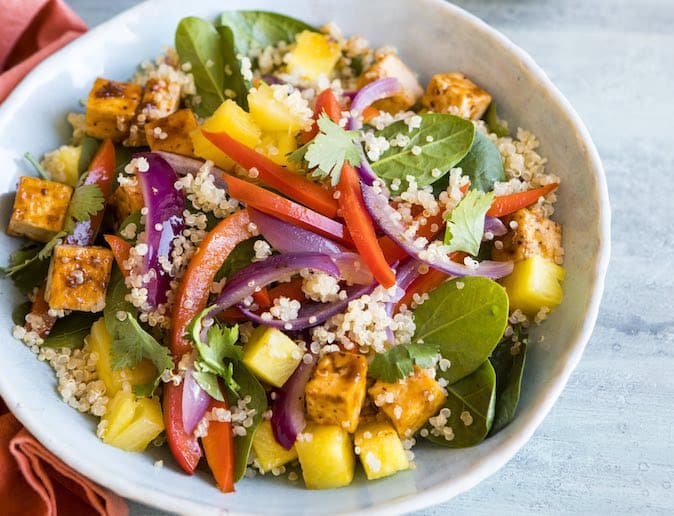 A serving of greens, pineapple, and protein balance this sweet and savory Hawaiian tofu bowl perfectly. It does get a little involved, with a pan in the oven and a skillet on the stovetop, but it's straightforward. I won't be mad at you  for picking up barbecue sauce at the store to cut down on steps; keep it as simple as you need. Recipe and photo from The Simply Vegan Cookbook: Easy, Healthy, Fun, and Filling Plant-Based Recipes Anyone Can Cook by Dustin Harder ©  2018 Rockridge Press, reprinted by permission.
Serves: 4
Prep time: 10 minutes
Cook time: 20 minutes
1 large red onion, cut into ¼-inch slices

1 red bell pepper, seeded and cut into

¼-inch slices

1 tablespoon plus 1 teaspoon olive oil, plus more as needed, divided

14-ounce block extra-firm tofu, drained and cut into 1-inch cubes

20-ounce can sliced pineapple, drained, or 1 pineapple, peeled, cored, and cut into ¼-inch slices

1 cup BBQ Sauce or store-bought barbecue sauce

5-ounce package baby spinach

1 cup cooked quinoa

Chopped fresh cilantro, for garnish (optional)
Preheat the oven to 425°F. Line a large baking sheet with parchment paper.
In a bowl, toss the onion and bell pepper with1 tablespoon of olive oil. Spread them out on half of the prepared baking sheet. Spread out the tofu cubes on the other half. Bake for 10 minutes, toss with a spatula, and bake for 10 more minutes.
While the tofu and vegetables are baking, heat the remaining 1 teaspoon of olive oil in a large skillet over medium-high heat. Add the pineapple slices in batches and sauté until darkly browned on both sides, adding more oil as needed.
Toss the baked tofu with the barbecue sauce until thoroughly coated.
Divide the spinach and quinoa among 4 bowls. Top with the vegetables, tofu, and pineapple. Garnish with cilantro, if desired.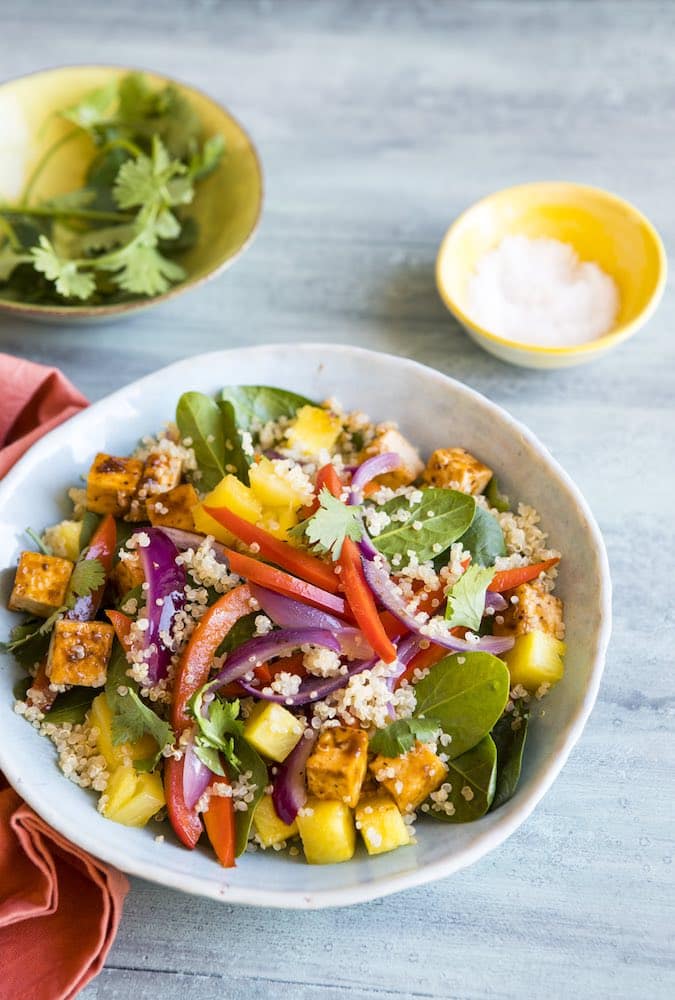 You might also like: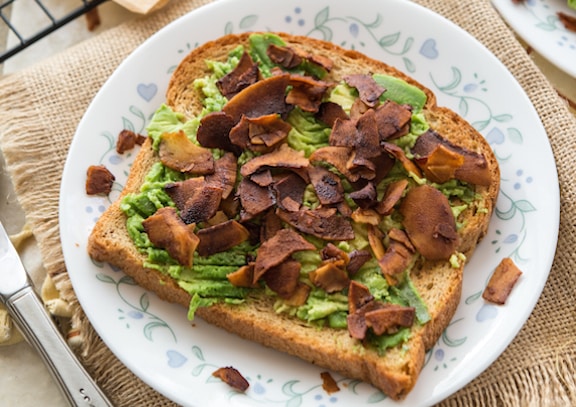 Not many healthy food delights are more worthy of having become a hot food trend than avocado toast. With its wealth of healthy fats and carbs, it's easy, good for you, and comforting, perfect for a quick breakfast or lunch. And why not for dinner, too? It's a perfect accompaniment to almost any kind of soup. Here are 10 amazing vegan avocado toast recipes that are so good, you won't know which to try first!
When did avocado toast become such a thing? By now, Instagram must have hundreds of thousands of photos of it on display. And though it's been around longer than 2013, that year could have been the tipping point. That's when Gwyneth Paltrow include a recipe for it in her cookbook, It's All Good. She admitted how stupid-simple it is, and that it's hardly a recipe: "It's the holy trinity of Vegenaise, avocado and salt that makes this like a favorite pair of jeans — so reliable and easy and always just what you want." Her more recent book, It's All Easy, offers up three more variations on avocado toast.
Now, more health-oriented eateries than ever feature avocado toast on the menu, even though it's almost mindlessly easy to make at home. Come to think of it, avocado toast may have already turned the corner from hot trend to modern classic. Here are some of our favorite vegan variations from around the web. more→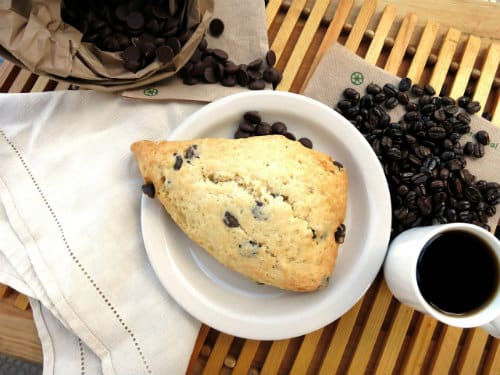 Scones are a great treat to start the day with. Scones are warm, sweet, and satisfying, but unfortunately they are not always vegan. Here is a list of a few karma-friendly vegan scones recipes that you should try.
more→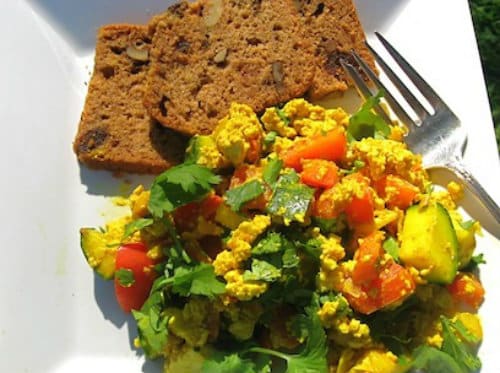 Tofu scrambles are great for any brunch party. Tofu scrambles are versatile, and they can be customized to any theme, season, or flavor pallet. Once you set the theme of your brunch party, you can very likely find a scramble that will compliment that theme. The best part about making a Tofu scramble for your brunch party is that they are simple to make! Here are a few recipe ideas of tofu scrambles that can help you get started planning your next brunch.
more→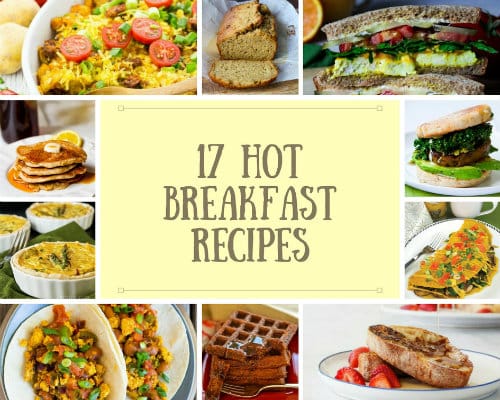 There are times when a cold breakfast just doesn't cut it. There are days when you need something more substantial than a smoothie or a chia pudding to get you going. When the weather turns wet and cold, it is especially nice to have a warm meal to start your day with. We have collected 17 of our favorite hot breakfast recipes for you to try. We hope that you enjoy these offerings.
more→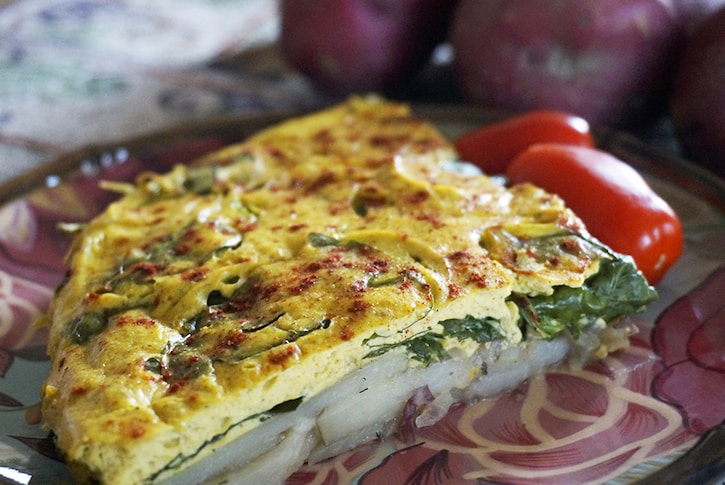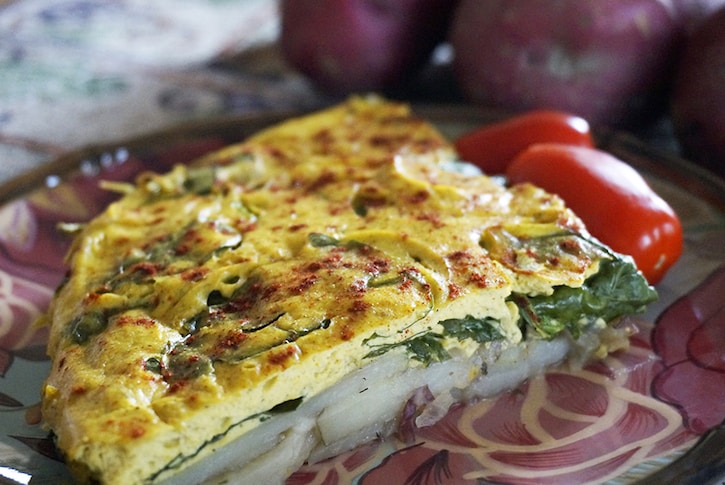 Breakfast has been called the most important meal of the day. It is the first thing that many of us do in the morning. When you have house guests or a brunch party, you are forced to get up early and cook, when you would rather get your beauty sleep. We have collected some recipes for vegan breakfast casseroles that you can make ahead of time. Hopefully, these recipes will make your morning and life easier.
To start, Laura Theodore's oven-baked Vegan Potato and Spinach Fritatta, shown above.  With a delicious potato/onion base, paired with an herb-infused egg-like filling, this egg-less entrée is a true winner, perfect to serve for any meal of the day.
more→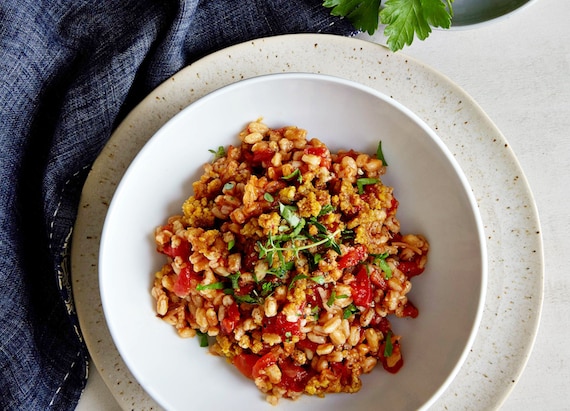 Rich and cheesy tasting without a lick of cheese (and with plenty of nutritional yeast), this comforting and easy tomato and herb-drenched baked farro casserole may bump your favorite pasta bake down a notch or two. Farro is a rustic, chewy variety of whole-kernel wheat rich in protein and fiber, and usually stocked in nice groceries with other heirloom grains, such as quinoa, or look wherever Mediterranean pastas and rices are sold.
Recipe and photos from Veganomicon, 10th Anniversary Edition: The Ultimate Vegan Cookbook by Isa Chandra Moskowitz and Terry Hope Romero, © 2017. Available from Da Capo Lifelong Books, an imprint of Perseus Books, LLC, a subsidiary of Hachette Book Group, Inc. Reprinted by permission. more→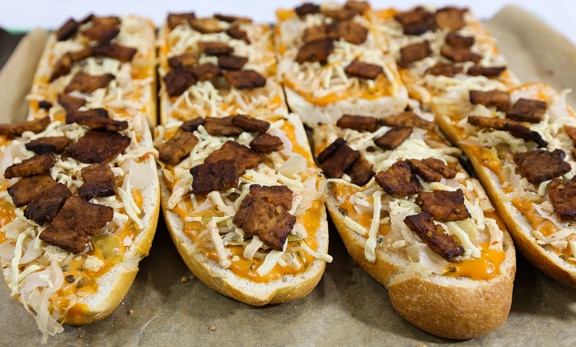 Here's a sandwich with substance — these tempeh reuben hero sandwiches are delicious, high in protein, and even supply you with your healthy fermented food in the form of sauerkraut. If you're feeding a small group and don't feel like making individual sandwiches, this is a great choice. Double the recipe for a larger crowd. Great served with dill pickles and a colorful salad. more→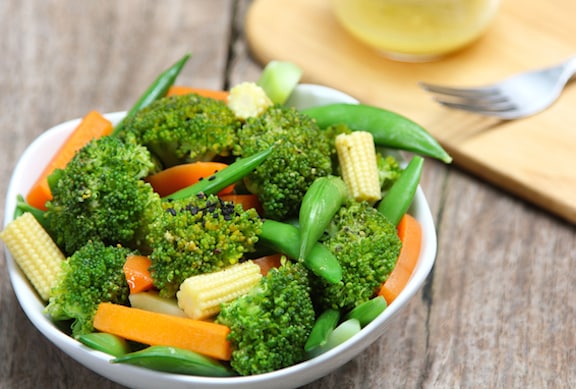 Here's an easy and colorful side dish to accompany Asian noodle or tofu main dishes. This broccoli and baby corn stir-fry especially good with really fresh broccoli from the garden or farm stand. more→