Apples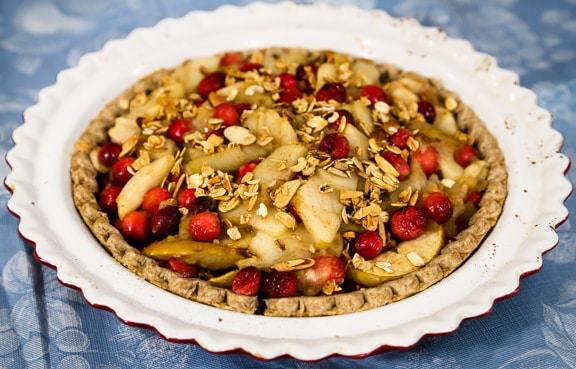 "Easy as pie" surely does fit this 6-ingredient vegan pie — a luscious combination of apples and cranberries, perfect for fall. If you love the tart burst of healthy fresh cranberries, you're sure to love this pie. Photos by Evan Atlas. more→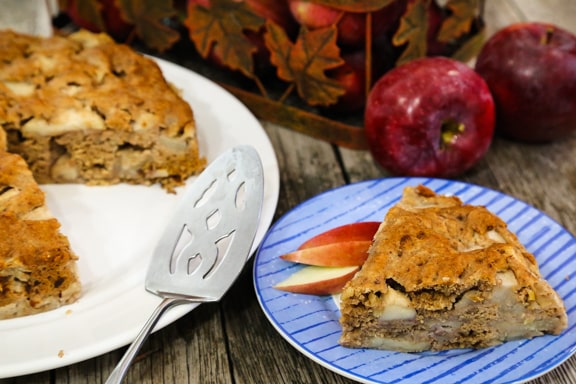 Your own homemade chunky applesauce is the key to this flavorful cake. That way, the cake is just as much (if not more) about the fruit than the batter. It's a healthy cake to snack on and to add to portable lunches, as well as to serve to fall and winter company. Photos by Evan Atlas. more→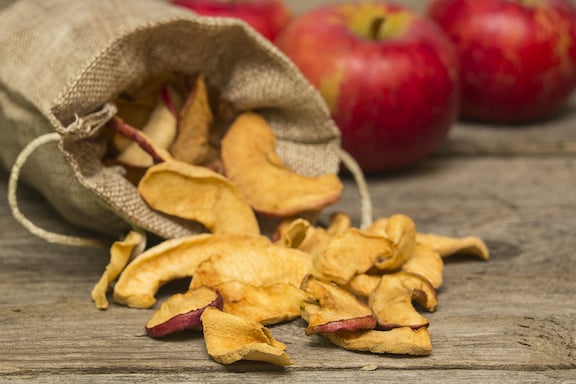 Apple chips are one of my favorite healthy snacks. I love their crunchy, sweet, and luscious flavor. They take some time to bake at a low temperature, but are really easy to prepare. You can set your oven's timer and go do other things and return when it's time to flip the apples. You can even make a bigger batch and have them handy for snacking throughout the week. Recipe and photo contributed by Mariana Diez, from her blog Joyful Living.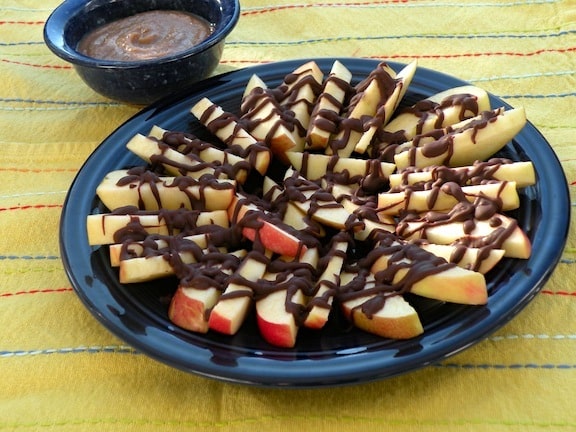 Two or three crisp apples or firm pears plus vegan chocolate chips add up to a seriously good dessert. And if you have a few dates on hand (and a machine to blend them up with) you can make a caramel-y sauce to dip them into, though this is entirely optional.
more→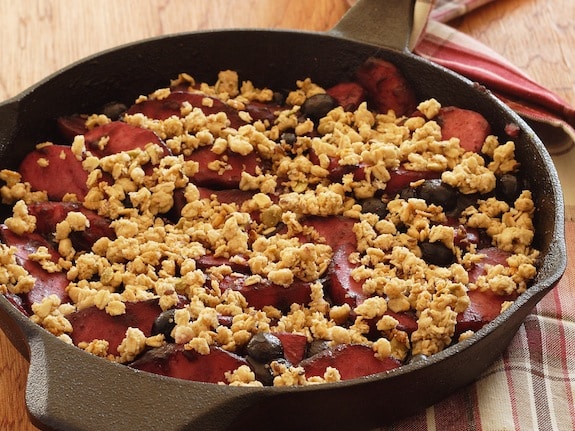 Berries and apples are my favorite fruit combination in crumbles and cobblers. I try to have blueberries and cranberries as often as possible for their powerful antioxidant goodness. Here's a way to enjoy a delectable crumble, minus the 30 minute baking time usually required. The twist here is that it's made on the stovetop rather than baked in the oven. This recipe originally appeared in Vegan Express. Photo by Susan Voisin. more→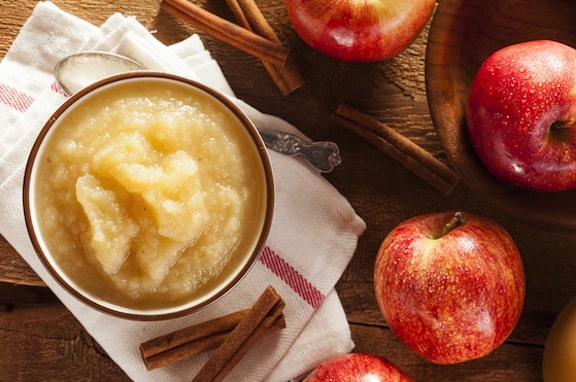 Homemade applesauce is the perfect thing to make after you've gone apple-picking, or to celebrate the first crop of apples at local farmers' markets. Kids of all ages will love this. Please, use organic apples! This freezes well. I suggest freezing it in 1-cup capacity BPA-free plastic storage containers. Serve on its own or in recipes calling for applesauce. more→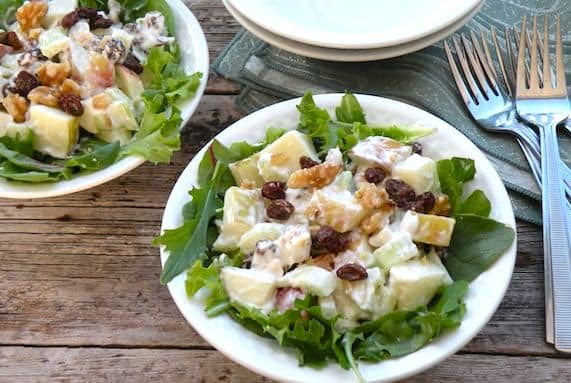 An American classic, Waldorf salad is a crunchy mixture of apples, walnuts and celery. This version is updated with vegan mayonnaise and a bed of baby greens. more→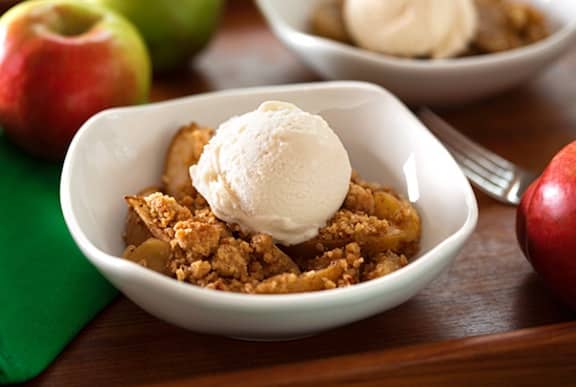 If you'd like an alternative to pumpkin pie for fall celebrations like Thanksgiving, or everyday meals, this pear and apple crumble is a welcome dessert. It's especially tasty served warm over vanilla nondairy ice cream. Photos by Hannah Kaminsky. more→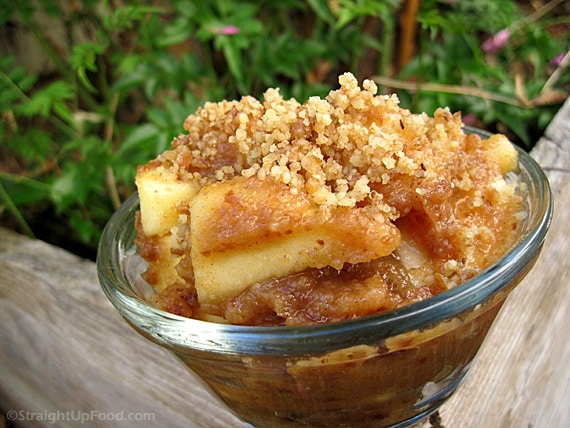 This dessert is easier and faster to make than an apple pie or crisp, and requires no baking. Instead of refined sugars, this recipe uses dates for sweetness, and lemon juice and nutmeg for that extra zing.Visit  Cathy Fisher's blog at Straight Up Food.
more→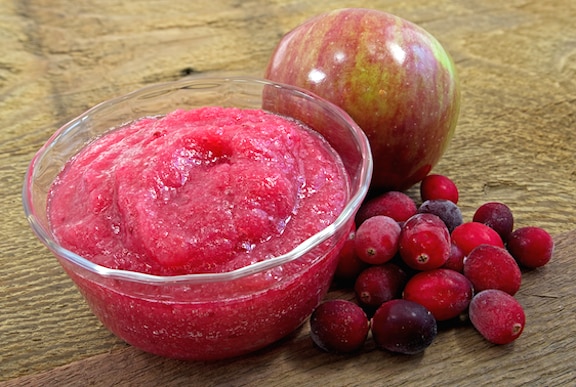 Antioxidant and nutrient-dense cranberries have so much going for them. Why not enjoy these tart treats raw? This delicious relish can be made in minutes and can be enjoyed on special occasions (like Thanksgiving and Christmas, when cranberry sauce is a staple) or for everyday meals. This recipe doubles easily for serving a crowd. Served in small portions, this provides a great burst of color and flavor to the plate and goes just as well with spicy dishes as it does with comfort foods.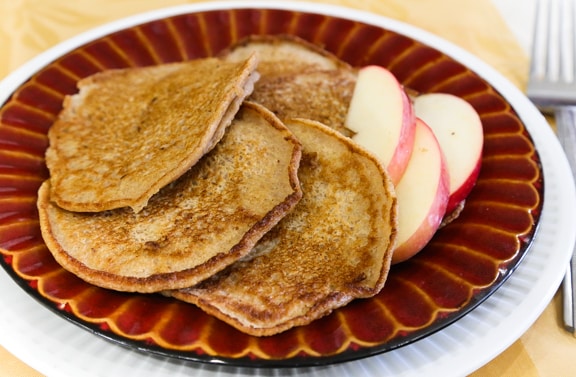 Apples and cinnamon folded into vegan pancakes; what can you say but "Yum"? This is a lovely leisurely weekend breakfast or brunch, especially in the fall, when apples are abundant. Photos by Evan Atlas.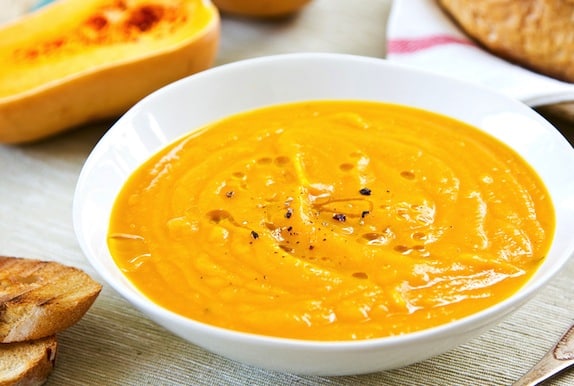 Everything about this butternut squash and apple soup says "fall harvest," from its warm golden color to its slightly sweet, fresh flavor. Once you've got the squash baked, it cooks fairly quickly. more→