Fruit Smoothies Every Day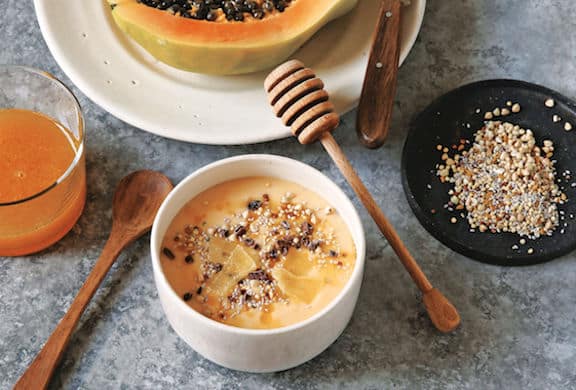 If you're new to smoothie bowls, you'll soon understand their their appeal. This one combines two juicy tropical fruits, mango and papaya. Add-ins are the best part of smoothie bowls, making them a little more interesting, better-looking, and possibly more filling too (depending on said toppings)?
Speaking of toppings, choose as many or as few as you'd like; just don't skip the beautiful golden syrup to add a little sweetness, tartness and flavor boost. You can replace the coconut milk with any unsweetened plain vegan yogurt you like. If the results are too thick for your taste, you can thin them out with an unsweetened plain plant-based milk of choice. more→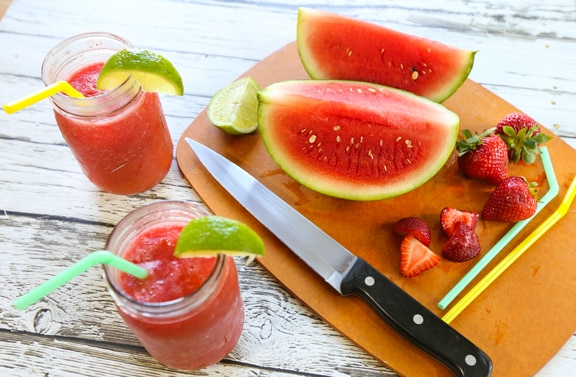 There are few beverages more hydrating for summer's hottest days than a fresh watermelon slush. With added strawberries, this semi-frozen sweet drink will keep you cool and refreshed. If you'd like, give it a probiotic boost with a little raw organic apple cider vinegar — its benefits are legion, and you'll hardly taste it! more→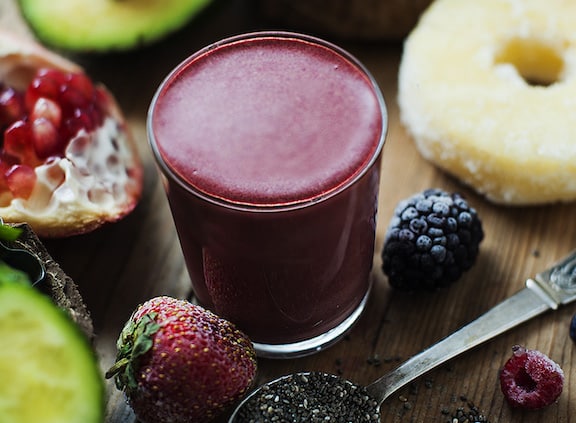 January is spring cleaning time for the body. Getting plenty of fresh fruits and vegetables in your diet is highly recommended because they bring with them many health benefits. An easy way to consume lots of different plant-based foods in one sitting is to make smoothies. They take very little time to prepare and taste absolutely delicious. more→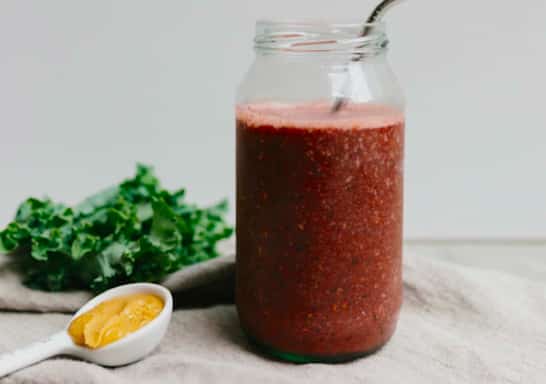 Based on the famous PB&J sandwich and full of nutrition, this berry smoothie is antioxidant rich. And peanut butter gives you protein and fiber as well as well as vitamin E, B6 and magnesium. Recipe and photo from How to Be a Smoothie Criminal by James McLoughlin, published by Green Press. Reprinted by permission. Subscribe to Green Press and get this pdf e-book at no cost! more→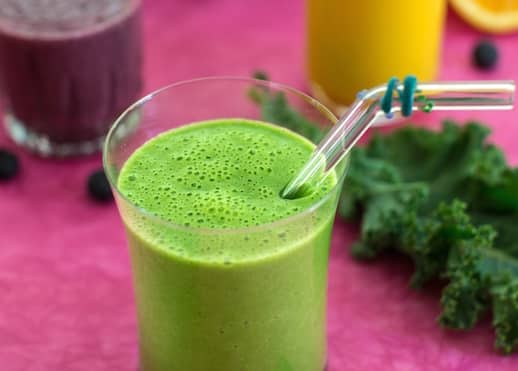 Smoothies are all the rage these days, and with good reason. They're a concentrated source of nutrients, and a great way to start the day, if your appetite is sluggish in the morning. They're also a easy route to getting a few servings of fruit in each day for those who don't think to do so otherwise. And they provide yet another way to entice kids and teens who are picky eaters. And of course, as an after-work or after work-out pick me up, few things are more refreshing.  more→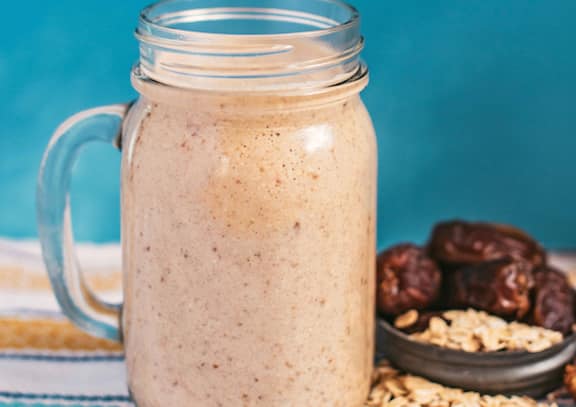 Did somebody say cinnamon bun? Yum! Smooth, sweet, nutty and filling, this smoothie will top off your potassium levels and provide slow-releasing energy to keep hunger at bay for longer. Cinnamon is also surprisingly beneficial. It helps regulate blood sugar and improves heart health and cognitive function. Recipe and photos contributed by Ella Magers, from The Six Weeks to Sexy Abs Meal Plan, reprinted by permission. more→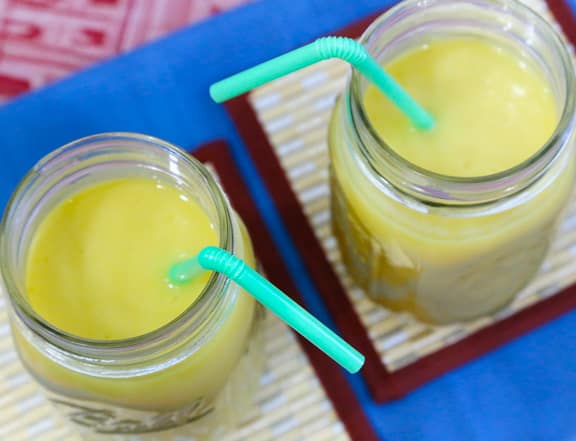 Mango lassi is a simple and tasty beverage from Indian cuisine that's usually made with yogurt and/or milk. Substitute coconut yogurt and your favorite non-dairy milk and you've got a fantastic non-dairy version. Lush, ripe seasonal mango is best for this, but canned mango works as well. Photos by Evan Atlas.  more→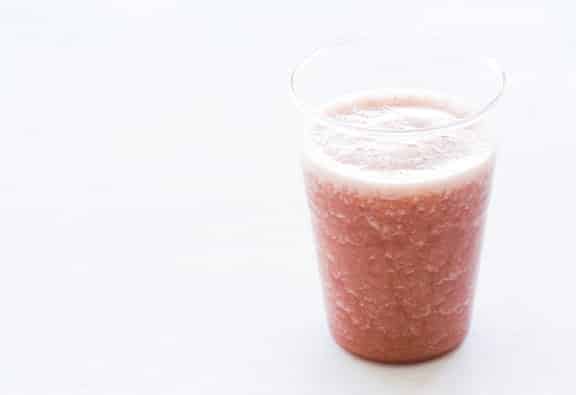 This exotic blend sips like a fancy cocktail, but skips the hefty bar tab. Melon is hydrating, and rich in vitamin C and anti-inflammatory lycopenes, while rosemary contributes awesome flavor and antibacterial backup. The combination makes this your secret immunity agent! Throw in the jalapeño for an added cleanse and kick. Reprinted with permission, from The Blender Girl Smoothies* © 2014, 2015 by Tess Masters.  Photographs copyright © 2014 by Erin Kunkel. Published by Ten Speed Press, an imprint of Penguin Random House LLC. more→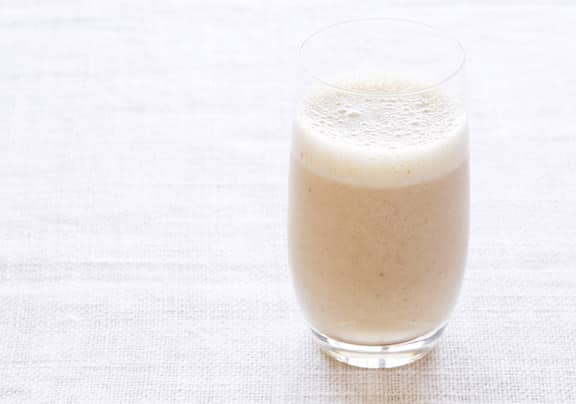 If the world were ending, I'd make this decadent treat my finale. The incredible creaminess and blend of warm spices in this banana- and date-based smoothie will make you weak in the knees. The boosters add an injection of protein and omega-3s. Reprinted with permission, from The Blender Girl Smoothies*  © 2014, 2015 by Tess Masters. Photographs copyright © 2014 by Erin Kunkel. Published by Ten Speed Press, an imprint of Penguin Random House LLC. more→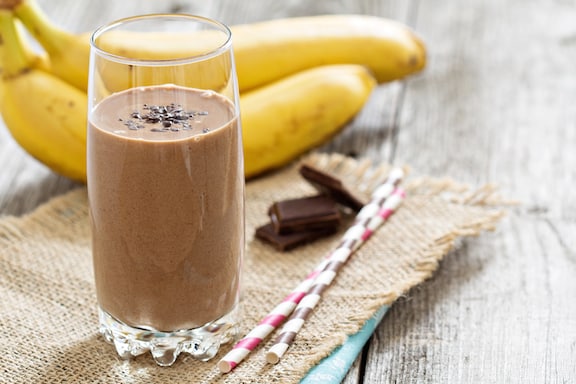 Give your maca banana smoothie an extra kick with a subtle coffee flavor. Maca in itself gives you an energy boost, so you can use decaf if you'd like; it's really for the flavor rather than the caffeine. Use the lesser amount of the maca powder if you're new to using it. This makes about two 12-ounce smoothies. more→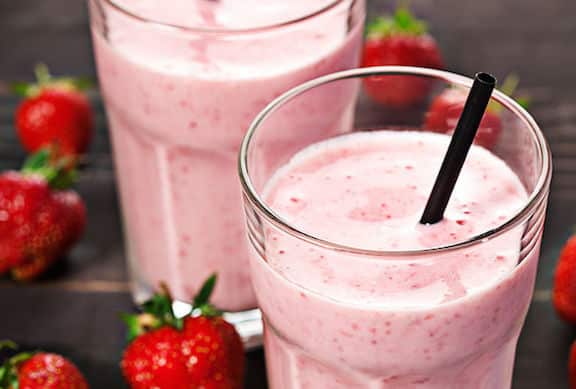 Maca powder, which has so many notable health benefits, has a caramel-y flavor that blends well into smoothies of all sorts. Here, it teams well with the strawberry, banana, and vanilla flavors. If you're new to maca, use the lesser quantity; if you've been using it, allow for 2 teaspoons per serving. This makes about two 12-ounce servings. Photos by Ollzha.
more→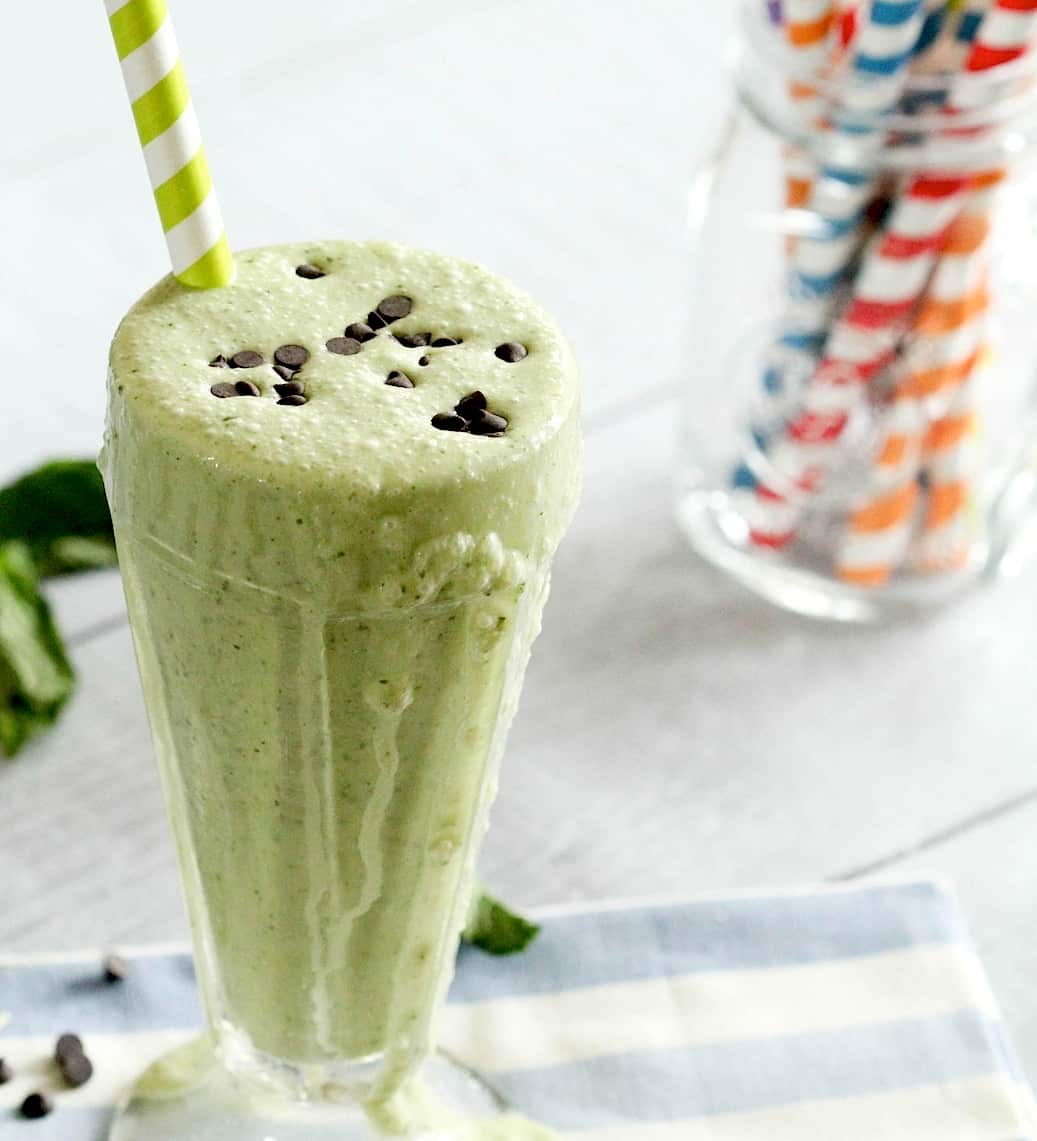 I was a huge fan of milkshakes growing up (who wasn't?). My all-time favorite ice cream flavor has always been mint chocolate chip, and today, it's my son's favorite as well. I thought of combining these two delicious childhood favorites into one leaner, greener dairy-free drink. The beautiful green color comes from healthy baby spinach. The flavor has the perfect amount of mint, and you can top your milkshake with chocolate chips like I did, or cacao nibs for a bittersweet flavor. This makes 1 large or 2 smaller servings. Recipe and photos contributed by Sophia Zergiotis of Love and Lentils.