Fruity Baked Goods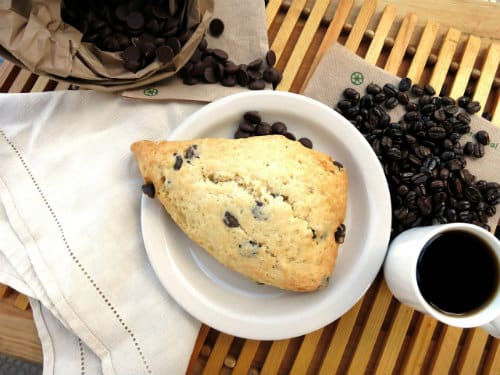 Scones are a great treat to start the day with. Scones are warm, sweet, and satisfying, but unfortunately they are not always vegan. Here is a list of a few karma-friendly vegan scones recipes that you should try.
more→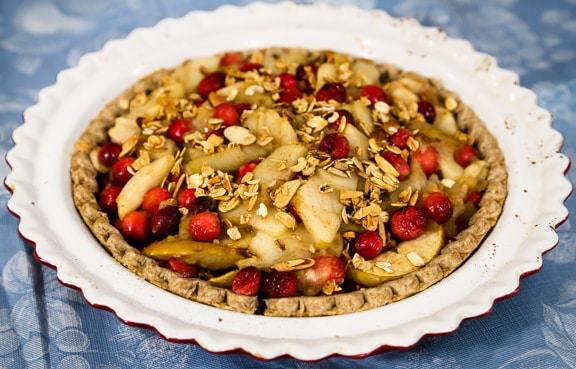 "Easy as pie" surely does fit this 6-ingredient vegan pie — a luscious combination of apples and cranberries, perfect for fall. If you love the tart burst of healthy fresh cranberries, you're sure to love this pie. Photos by Evan Atlas. more→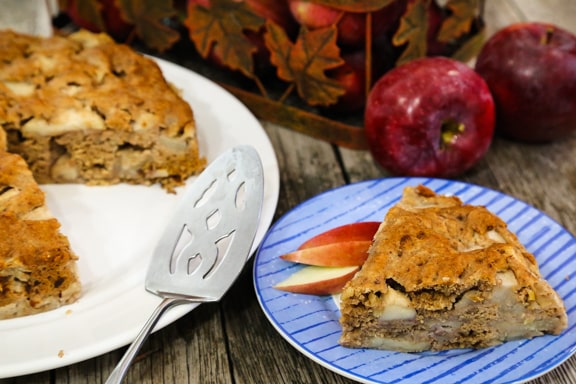 Your own homemade chunky applesauce is the key to this flavorful cake. That way, the cake is just as much (if not more) about the fruit than the batter. It's a healthy cake to snack on and to add to portable lunches, as well as to serve to fall and winter company. Photos by Evan Atlas. more→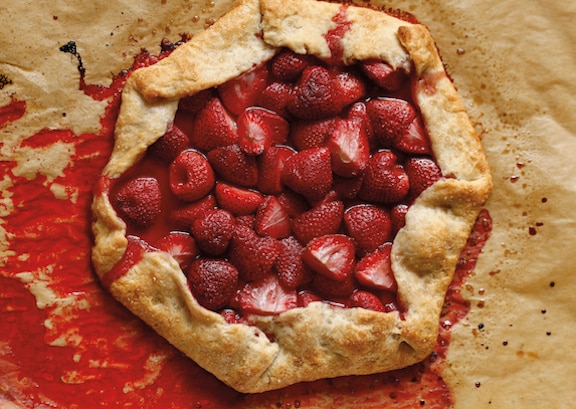 As with all desserts that spotlight fresh fruit, the season's best berries make this tart shine. This dessert was inspired by a large basket of spring strawberries from Fall Creek Farm in Granbury, Texas, where Cullen and Ashley Crisp's mantras are "the smaller, the sweeter" and "the redder, the better." If you're purchasing the grocery-store variety, pony up for organic—it's worth it. Reprinted with permission from Meatless in Cowtown: A Vegetarian Guide to Food and Wine, Texas Style * © 2015 by Laura Samuel Meyn and Anthony Head, Running Press, a member of the Perseus Books Group. Photos by Jason Varney. more→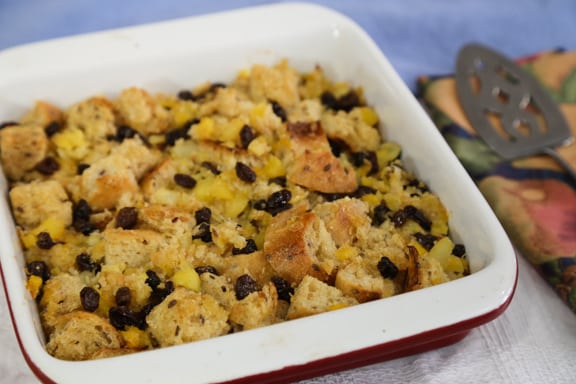 Bread pudding made with pineapple and raisins, and fragrant with vanilla, makes a warm, satisfying dessert after a cool-weather meal, or a comforting treat to have with tea. Leftovers are great to pack into a small container to take to work or school the next day. Photos by Evan Atlas. more→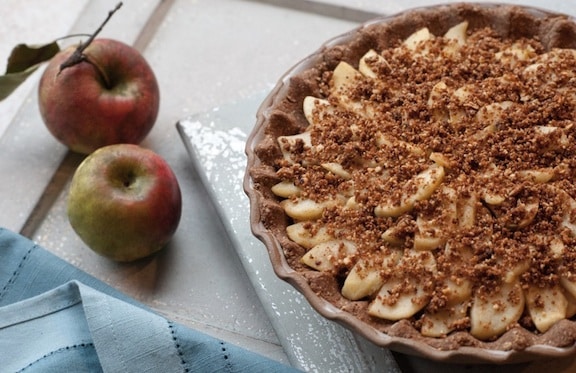 Apples scented with cinnamon — YUM! When I created this pie crust recipe, I imagined an oatmeal cookie crust. Most oatmeal cookies have eggs, butter and sugar. Not this one! Here, I subbed chia seeds and water for eggs; coconut sugar and coconut oil for a super delicious, healthy twist. And, it's vegan! Photos by Tracey Eller. more→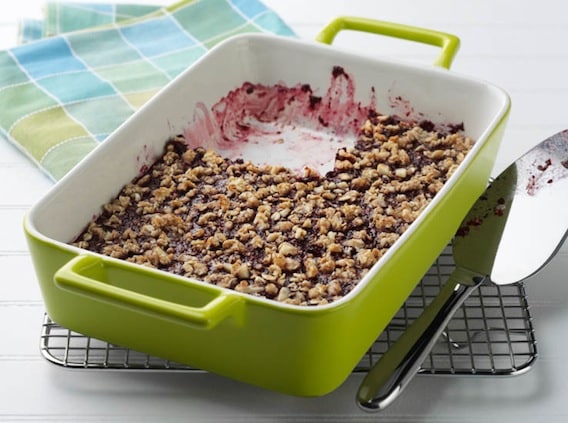 It's beans that allow the crust to be oil-free, but it's the cherries and basil that make them extra special. This unusual dessert has a crust made healthy and high-protein with a secret ingredient — white beans. It also has easy gluten-free options. Recipe and photo reprinted by permission, from The Great Vegan Bean Book* by Kathy Hester ©2013, Four Winds Press. Photo by Renée Comet.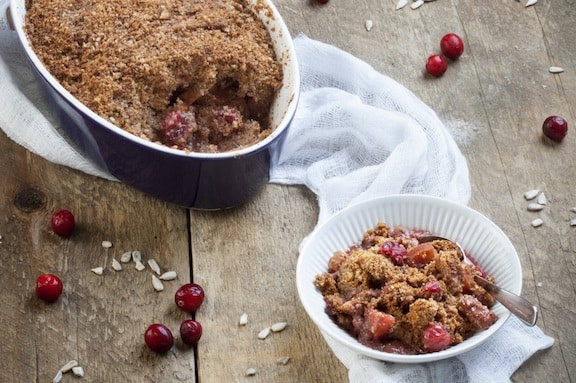 With the abundance of fall fruit and absence of grains, this dish offers a great lower- glycemic way to start your day. Add a bit more protein, and you're all set! For best results, select crisp, sweet apples, such as Gala, Honeycrisp, or Pink Lady, and firm pears, such as D'Anjou or Bosc. From Naturally Sweet and Gluten Free: Allergen-Friendly Vegan Desserts by Ricki Heller. Photo by Celine Saki. Reprinted by permission of Sellers Publishing, ©2013.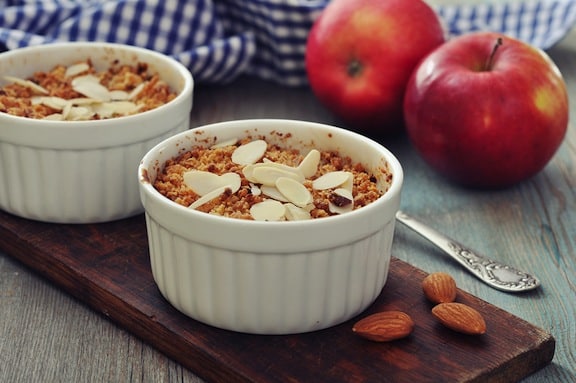 Apple crumbles (otherwise known as apple crisps) are a wonderful way to highlight this well-loved fruit. With an easy-to-prepare oat and wheat germ topping, they are as healthful as they are delicious. more→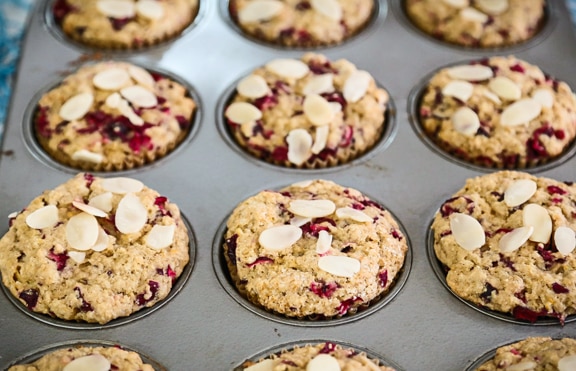 These delicious and healthy vegan muffins or mini-loaves prove that pairing orange and cranberry makes for a lively flavor combination in baked goods. If I'm in the mood to make muffins for a weekend brunch, this is one of my top choices! And for winter holiday baking or giving, this batter is nice made into mini-loaves.This makes 1 dozen muffins, or 3 to 4 mini-loaves. Photos by Evan Atlas. Adapted from The Vegetarian Family Cookbook.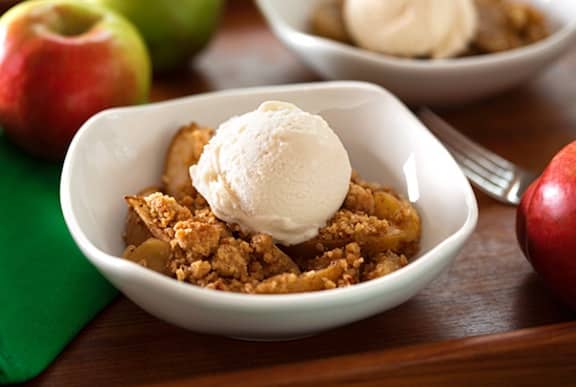 If you'd like an alternative to pumpkin pie for fall celebrations like Thanksgiving, or everyday meals, this pear and apple crumble is a welcome dessert. It's especially tasty served warm over vanilla nondairy ice cream. Photos by Hannah Kaminsky. more→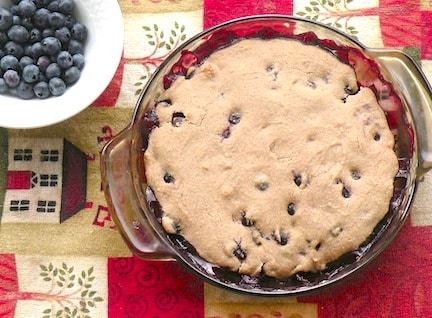 This classic dessert, a delectable cobbler made vegan and abundant with blueberries or blackberries, is delicious on its own or with nondairy  ice cream. It takes just minutes to prepare and is good warm or at room temperature. more→