Vegan Fine Pastry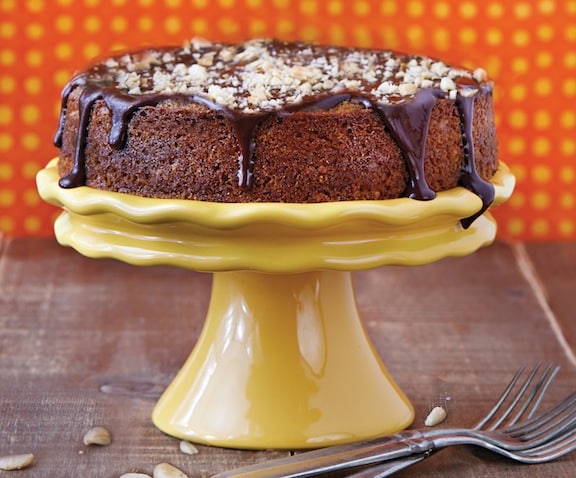 If you have ground almonds in your freezer, as I usually do, it takes almost no time to prep. But don't rush the baking and final steps: it is important to bake the cake until it is dark golden-brown for the best texture, and to sprinkle a layer of chopped almonds on the serving plate so that the bottom of the cake doesn't stick to the plate. This recipe calls for two kinds of almonds, unpeeled sweet whole almonds and Marcona almonds from Spain, but you can use all sweet almonds if that's what you have on hand. In that case, sprinkle a little more flaked salt over the top of the cake since Marcona almonds are already salted and fried in oil when you buy them.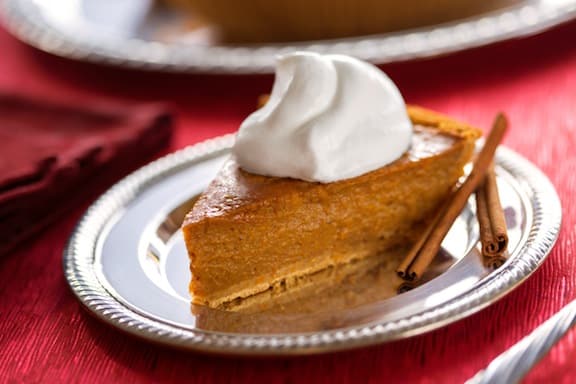 This amazing vegan whipped cream recipe is from Vegan Desserts: Sumptuous Sweets for Every Season,* reprinted with permission of the author and Skyhorse Publishing, ©2011 Hannah Kaminsky.  more→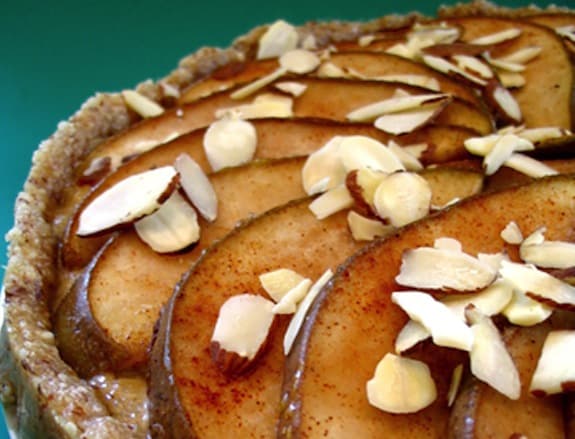 Imagine delicately spiced pears cooked just until fork tender, sitting atop a luscious pillow of maple-scented cashew crème, all contained within a soft, nutty crust. Sound like a dream? Well wake up, because this delight is easily a reality! This is one amazing finish to any meal, sure to please all palates and diets alike. Not only is it gluten-free, but this tart can also be adapted for a low-sugar dessert. Simply omit the granulated sugar in the pear topping, and replace the granulated sugar in the crust with more almond meal. Just be sure to save yourself a generous slice beforehand, as the likelihood of leftovers by the end of the night will be slim to none!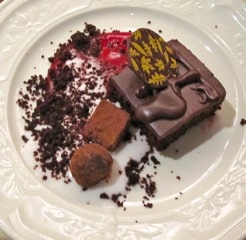 This is the perfect chocolate cake. I know that's a big statement, but after 20 years of love letters and requests from brides, birthday celebrators, bloggers, caterers, and my family and friends, I can say with certainty that it is guaranteed to satisfy even the most ardent chocoholic. Be prepared for, "No way this is a vegan chocolate cake!" The Chocolate Cream spreads and pipes like a dream. A glamorous and delicious alternative to the cream is the Chocolate Ganache filled and glazed cake, and the Ganache is used to make truffles too.   From Vegan Chocolate: Unapologetically Luscious and Decadent Dairy Free Desserts by Fran Costigan © 2013, Running Press. Reprinted by permission.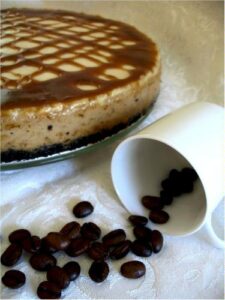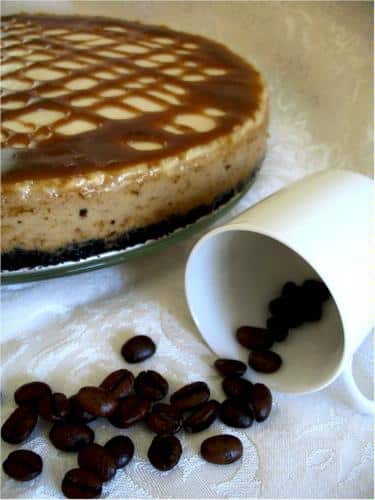 Coffee in general is a favorite flavor and beverage of mine. Yet, while the wide array of gourmet coffee drinks always sound so enticing, the vegan options from which I can choose are sadly limited. After leaving so many cafés empty handed, I decided to turn my greatest craving into cake! As aromatic as a coffee shop, and dressed with a vanilla and caramel topping, this cake is a spitting image of the original. Now you can have your coffee and eat it, too! Recipe and photo by Hannah Kaminsky, from My Sweet Vegan: Passionate About Dessert.*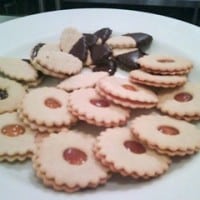 I've heard that these simple, only slightly sweet wafers are reminiscent of animal crackers and arrowroot cookies, but better tasting. I feel the same way and enjoy nib-
bling them unadorned, but what makes this recipe especially useful is how easy it is to make number of
very different cookies, both in appearance and taste
from one simple dough. more→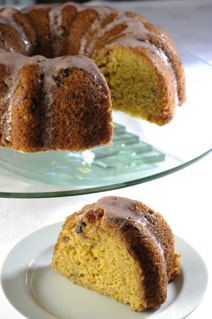 This colossal cake elicits oohs and ahs when set out for serving but the proof is in the tasting and this cake goes to the head of its class. You'll find a number of variations including an all orange juice cake at the end of the recipe. The orange zest adds superb flavor to the cake, so I do encourage you to seek out organic, unwaxed fruit. You can certainly use the juice as well as the zest in the cake. Remember to use just the brightly colored zest, not the bitter white pith underneath. more→