Vegan Dinner Recipes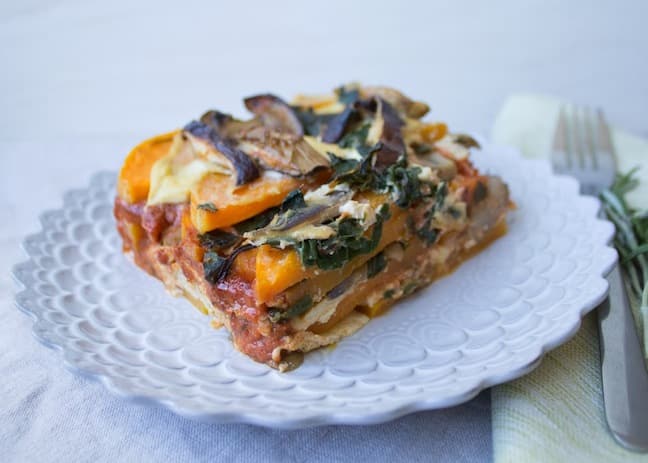 In this hearty vegan and gluten-free lasagna I used a mixture of shiitake and white button mushrooms, fresh rosemary and tarragon, swiss chard, homemade sauce (so easy!!!), tofu "cheese", and squash. The flavor and texture are excellent, everything you'd want from a meal on a cold winter day.  more→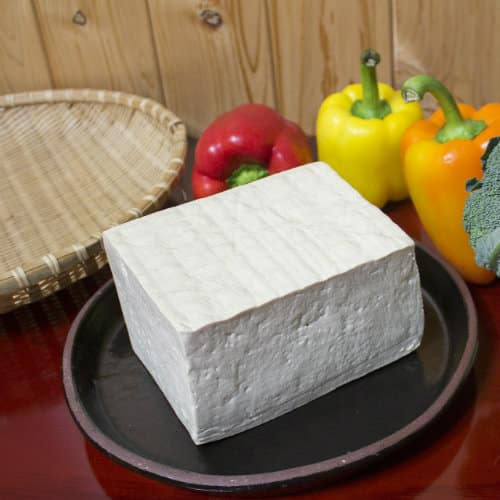 Tofu has become very popular in the United States, and it is an essential element in most vegan diets. The soy-based product is incredibly versatile, and it can be used in several cuisine applications. But, where did it come from and how is it made?  Here is a little history and some fun facts about tofu that you may not have known about this food that we love.  
more→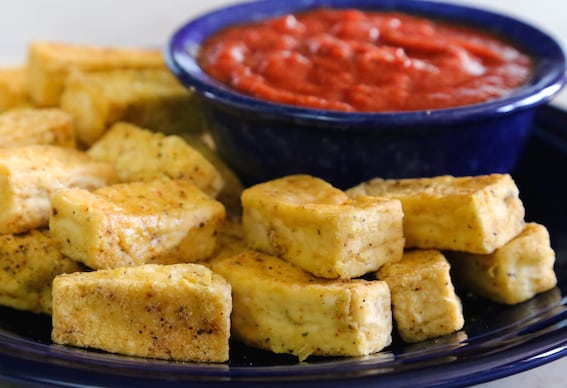 Getting tofu to taste great is simple when you have just the right recipes and tips. Here are easy tofu recipes for kids that the whole family will love. And if you're ready for tofu to become a staple in your repertoire, explore our category Tofu Recipes: Easy and Versatile for lots more ideas.
Parents always welcome new options for healthy eating, and tofu is a superb food to add to the repertoire of growing children. It's high in easily digestible protein, low in fat, and is a good source of calcium, iron, and B vitamins. more→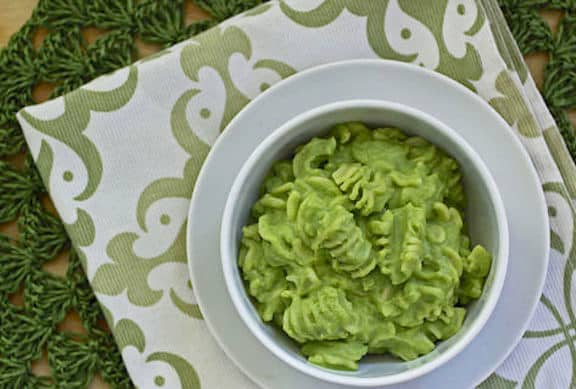 When my kids were really young, my idea of meal planning during those truly frantic days was to rush into the kitchen at six o-clock, thinking: "Quick! Cook the noodles!" Child-friendly pasta dishes are a great choice when you want dinner in a hurry and need to please adults and children.
Most varieties cook quickly enough to accommodate ravenous hunger, yet allow enough cooking time to prepare a simple sauce and a salad. It's hard not to love pasta, and wonder of wonders, even kids will eat it  — even if you have to leave the sauce you like off their portion and just add a little vegan buttery spread. more→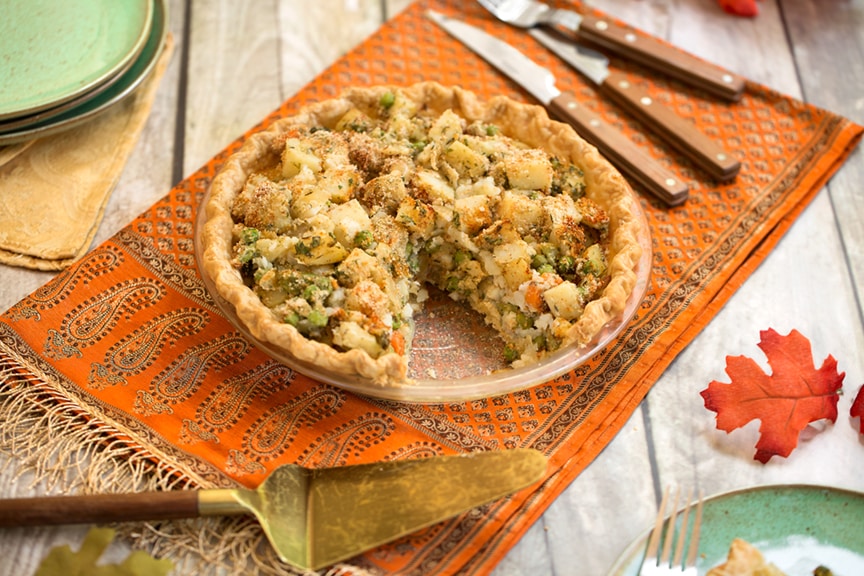 Everyone loves the nostalgic classic, vegetable pot pie. Many VegKitchen readers have let us know that this mild dish of hearty veggies enclosed in pie crust is on their regular cool-weather meal rotation; it's also a crowd-pleasing vegan option for a Thanksgiving or Christmas menu.
Using prepared whole-grain pie crusts makes pot pies a snap to prepare. We like to take them out of the tins they come in, and place them in a similar-sized pie pan. Adapted from The Vegetarian Family Cookbook by Nava Atlas. This recipe makes two pies, for at least 12 servings. For a smaller crowd, to make one pie, halve the recipe. Photos by Hannah Kaminsky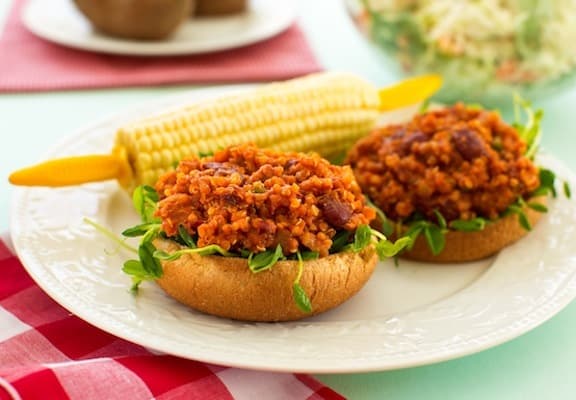 Seriously—who needs fake meat when you can make hearty, beautifully textured dishes using grains and beans? This serves up deliciously on rolls, but if you're not a bread person, you can serve the mixture in a lettuce-leaf cup or atop a corn tortilla. Serve with baked potatoes or sweet potatoes and any slaw-style salad. Fresh corn on the cob when in season is a great addition as well. Recipe from Plant Power: Transform Your Kitchen, Plate, and Life with More Than 150 Fresh and Flavorful Vegan Recipes by Nava Atlas. ©2014, published by HarperOne, reprinted by permission. Photos by Hannah Kaminsky.   more→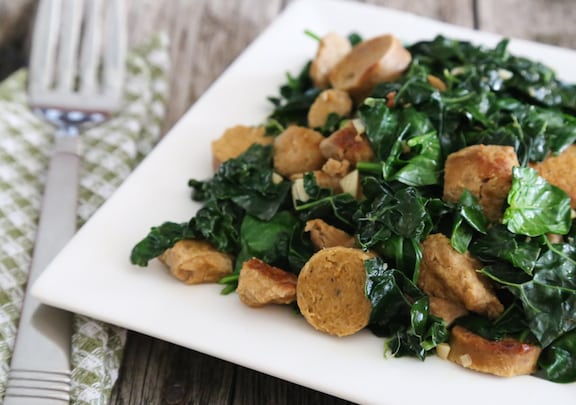 Everyone who tries this homemade vegan sausage recipe prefer these links to commercial brands—and they're a lot less expensive, too. Preparing the mixture in the food processor and baking the sausages in the oven are both time-savers. Once baked, they're ready to brown up in a skillet to enjoy as is or in other recipes. Recipe from Vegan Planet © 2014 by Robin Robertson and used by permission of The Harvard Common Press. more→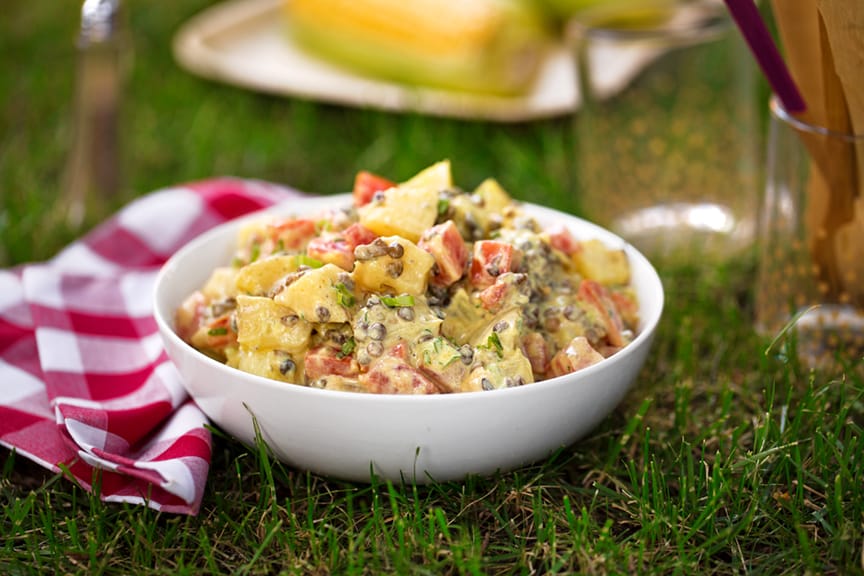 This curried potato salad is a luscious combination of potatoes, lentils, and tomatoes — an offbeat change-of-pace from the standard varieties, and gets a nice protein boost from the lentils. It's hearty enough to serve as a summer main dish with fresh corn on the cob. Add a cold summer soup for a larger meal. Photos by Hannah Kaminksy. more→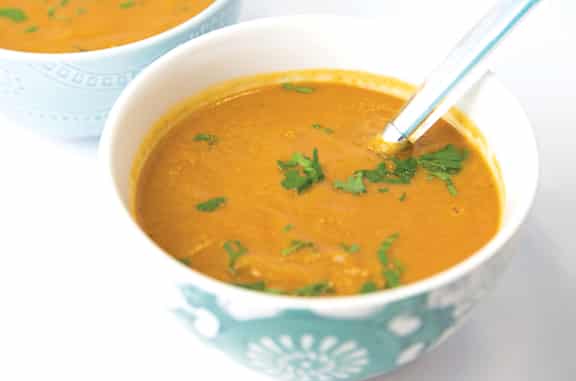 Here's a healthy homemade vegan cream of tomato soup that will remind you of the kind that you might have had from a can when you were a kid — but this one is so much better! This easy and comforting soup is ready for you to enjoy within a half hour, and it's delicious served with vegan grilled cheese sandwiches. Recipe and photos from The China Study Family Cookbook: 100 Recipes to Bring Your Family to the Plant-Based Table by Del Sroufe © 2017, BenBella Books, Reprinted by permission. more→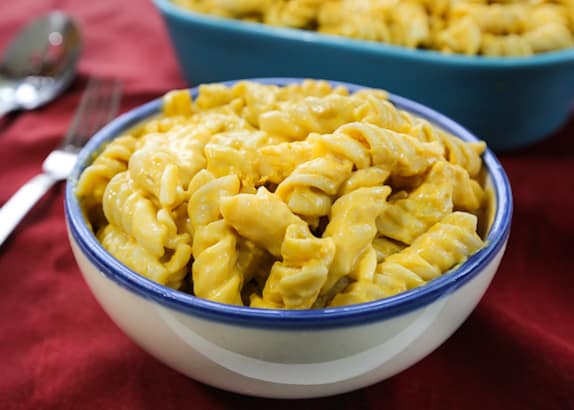 This easy vegan mac and cheese is rich and comforting. Using pureed silken tofu as a base makes it super creamy. Boost the nutrition of this comfort food meal by serving with plenty of fresh veggies — this goes well with simply prepared broccoli or kale — and a colorful salad or platter of fresh cut vegetables with dip. For an even healthier sauce, try our Almost-Raw Cheez Sauce, based on baby carrots, raw cashews, nutritional yeast, and other nutrient-dense ingredient more→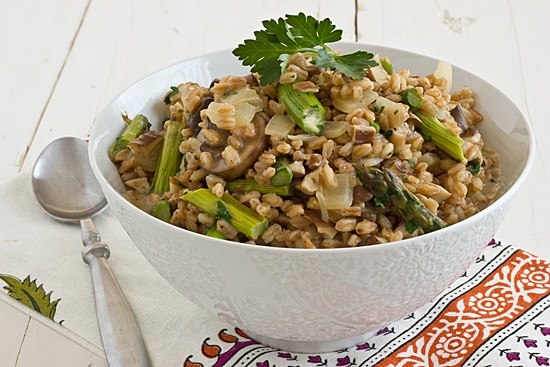 Vegan risotto can be tough to make. Traditional risotto recipes call for a lot of dairy, which makes creating a good vegan version a challenge. But that doesn't mean you can't enjoy this classic Italian dish senza formaggio.
Here are some exciting risotto recipes that are delicious, satisfying, and totally vegan. more→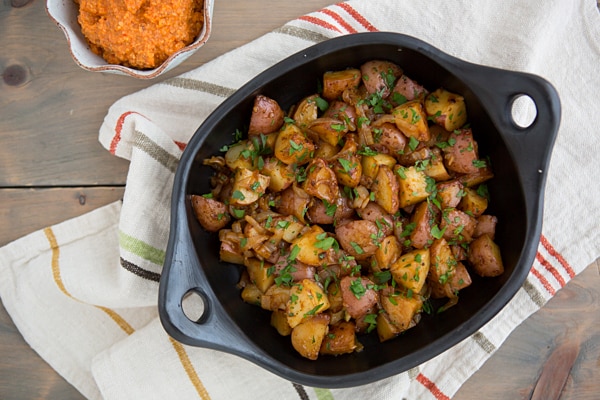 A hearty vegetable broth makes for some cozy vegan recipes that are great relaxing at home after a long day or warming yourself up on a cold afternoon. And it's so easy to make with just a little bit of preparation.
But the thing is, it's also very versatile and cozy vegan recipes don't have to be limited to a warm bowl of soup (as satisfying as it is) when you have your broth ready to go. Check out some of these cozy vegan recipes you may never have thought you could use vegetable broth for. more→