Cabbages and Lettuces — beyond salads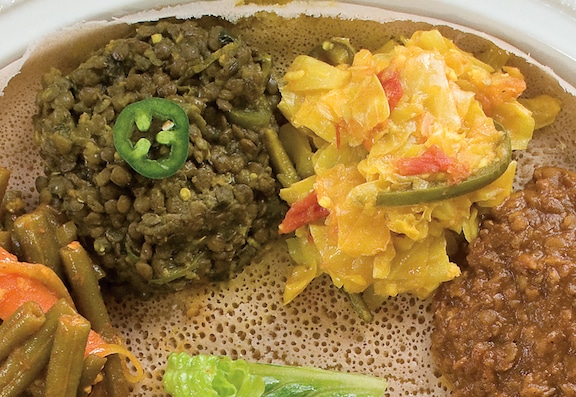 If you're looking for new cabbage recipes, this recipe is a great alternative to slaw or stuffed cabbage. When cabbage is cooked down, as it is here, it becomes a very tender, almost buttery, sweet vegetable. Called Ye'tikil gomen be'timatim in Ethiopian, it's perfect to serve with inejra or Quick Teff Crêpes. Recipe and photo from Teff Love: Adventures in Vegan Ethiopian Cooking* by Kittee Berns © 2015, Book Publishing Company, reprinted by permission. See also Tender Kale with Carrots, Onion, and Mild Spices as a filling. For complete how-to on making authentic Ethiopian injera (the spongy moist flatbread shown in the photo), refer to the aforementioned book!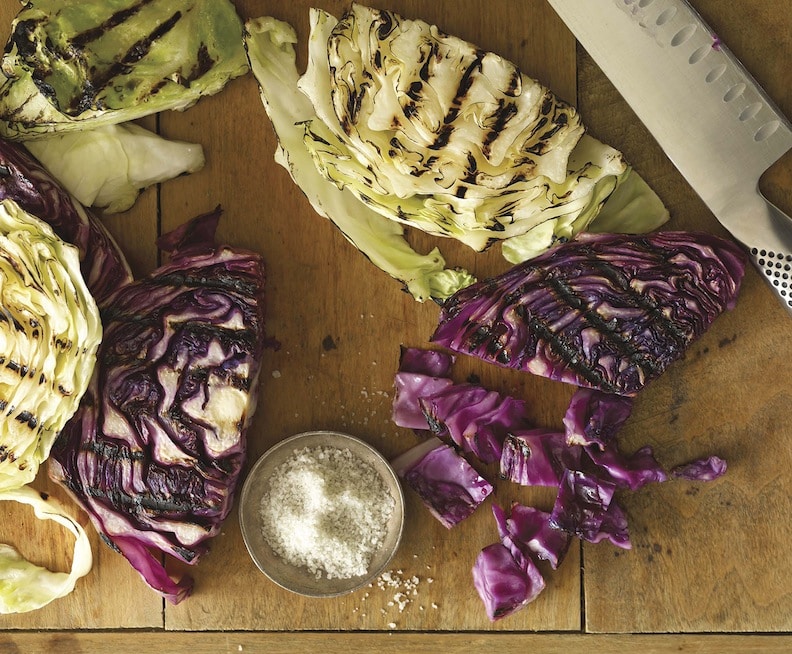 Be prepared for a revelation: you probably would  never think to put a cabbage on the grill, but you should. Besides adding smoky flavor, grilling brings out the vegetable's natural sweetness, making it appealing even for people who didn't think they liked cabbage. This will be easier if you have a grill basket, but it's doable without it. The cabbage can be grilled, then cooled to room temperature and refrigerated in an airtight container for up to one week. Reprinted with permission from Eat Your Vegetables: Bold Recipes for the Single Cook by Joe Yonan* © 2013. Published by Ten Speed Press, an imprint of Random House LLC.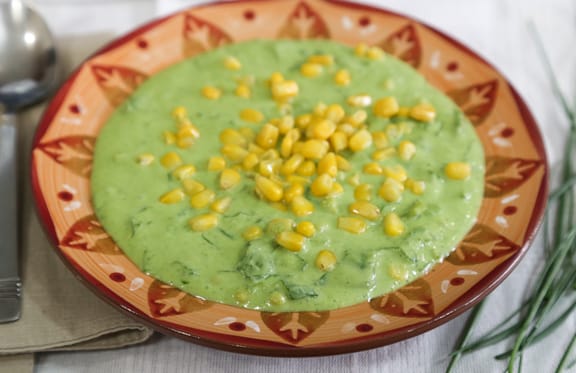 Here's an almost-no-cook (actually completely no-cook if you like raw corn) soup that's perfect for warm weather meals. Lettuces are abundant in gardens and in farm markets, and if you find yourself with too many heads, this soup will take two of them off your hands and out of your fridge! Fresh corn pairs perfectly with the lettuce in this mildly curried, refreshing chilled soup. Photos by Evan Atlas. more→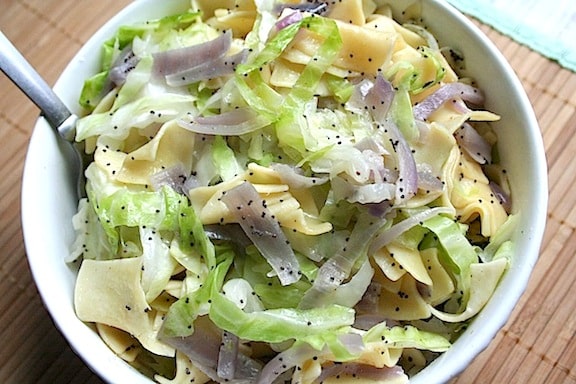 The preparation of this tasty Slavic-inspired dish can be greatly simplified by using pre-shredded coleslaw cabbage, but for flavor, I prefer a fresh green cabbage. For a complete, easy meal, serve with a simple bean dish and a salad of mixed greens, tomatoes, peppers, and carrots. Photos by Rachael Braun.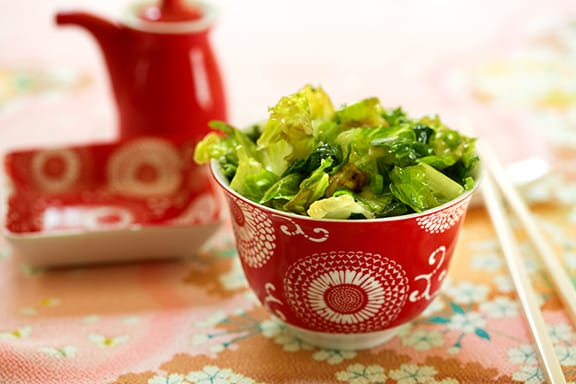 Have you ever made the mistake of buying a big head of lettuce when you already had another whole head in the fridge? Or had a surplus from your CSA farm share? This easy stir-fry is a good way to use lettuce, whether excess or not. It's best to use crisp lettuce like romaine for this. The leaves become slightly tender and the midribs stay nice and crisp when prepared this way. Photos by Hannah Kaminsky. more→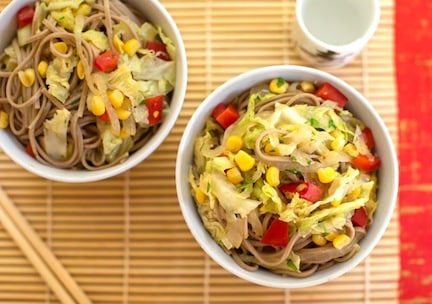 This lively stir-fry of corn and cabbage, intertwined with hearty Asian noodles, will be on the table quickly you when you want something easy and spicy. Photos by Hannah Kaminsky of Bittersweet.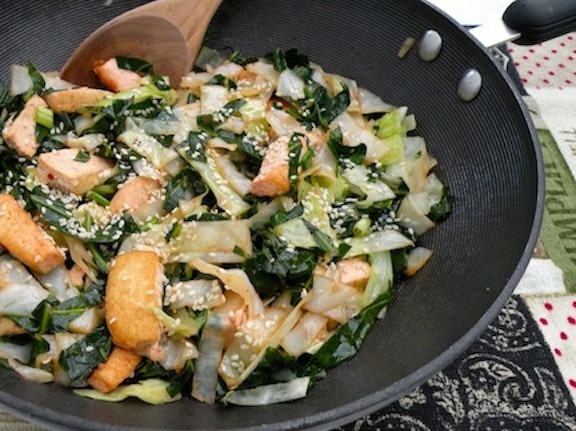 Napa cabbage combines nicely with darker leafy greens, adding a lighter texture and flavor as well as visual interest. This dish comes very close to being downright addictive. It's an amped-up variation of Stir-Fried Chard with Napa Cabbage from Wild About Greens,* with tofu added, and the flexibility of using whichever kinds of greens are most abundant in your garden or at the farm market. Serve with (or over) a simple noodle or grain dish and a bright, colorful salad. more→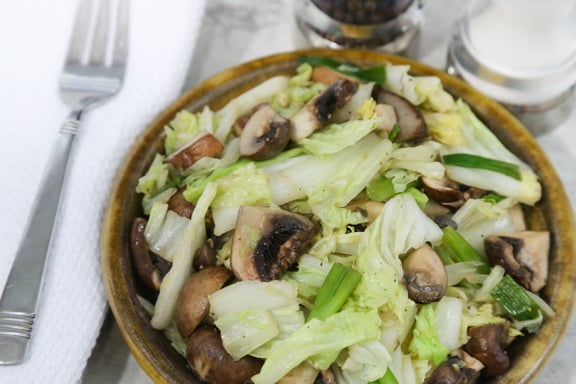 Napa (sometimes spelled nappa) cabbage, a variety common to Asian cuisines, quickly becomes tasty and tender in a simple stir-fry with mushrooms. This is compatible with Asian rice, noodle, and tofu dishes. Photos by Evan Atlas. more→