Tomato Heaven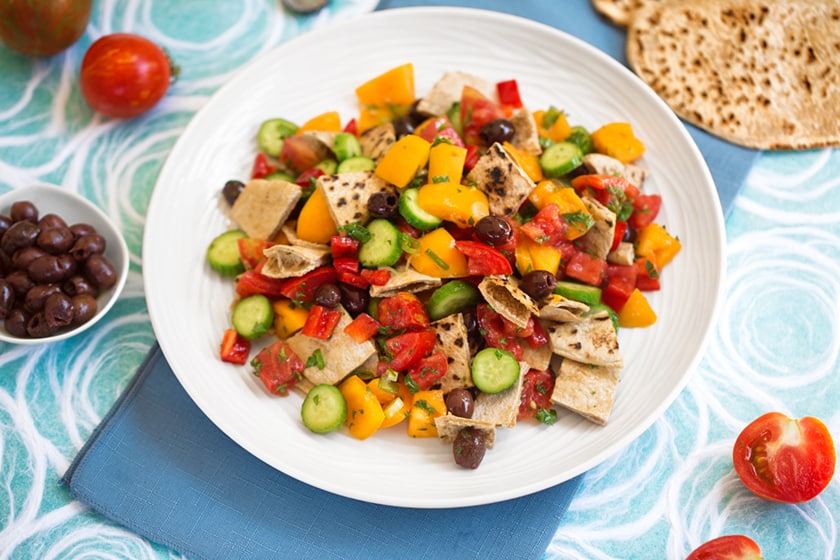 Fattouche salad is a Middle Eastern classic that's not as well known in western culture as is tabbouleh, though maybe it should be — it's just as delicious. It gets its characteristic touch from the use of small bits of toasted pita bread mingling with juicy tomatoes, cucumbers, and fresh herbs. It's good all year round, though especially tasty with summer tomatoes more→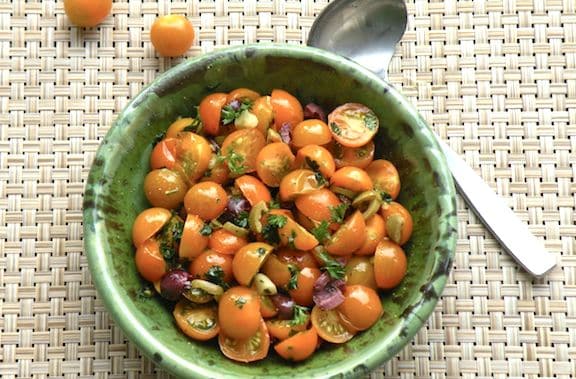 Now that I have a garden, though its theme is more overgrown than Italian, I'm finding a lot of inspiration from a wonderful cookbook titled My Italian Garden by Viana La Place. It's filled with simple, fresh vegetable recipes, most of which are vegetarian, and many of which are vegan or can be made so with minor adjustments.
My local CSA farm is bursting with the sweet-as-sugar Sungold tomatoes, so the time is ripe, so to speak, for this delectable little dish. I loved it as is from the book's recipe, below, but I'm also going to try a raw version tonight, minus the garlic. I can't wait to try her simple pizza dough recipe, and pile it high with tomatoes and basil from the garden! more→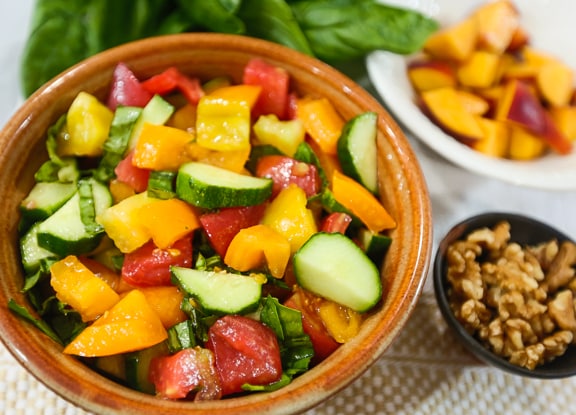 This late summer salad is perfect for using ripe tomatoes and peaches of the garden or farm market variety—  not the kind that come with stickers on them! Fresh local tomatoes and peaches seem to reach their peak of flavor at the same time, and are a surprisingly compatible duo. Walnuts or pecans add a surprising twist to this easy salad. Photos by Evan Atlas. more→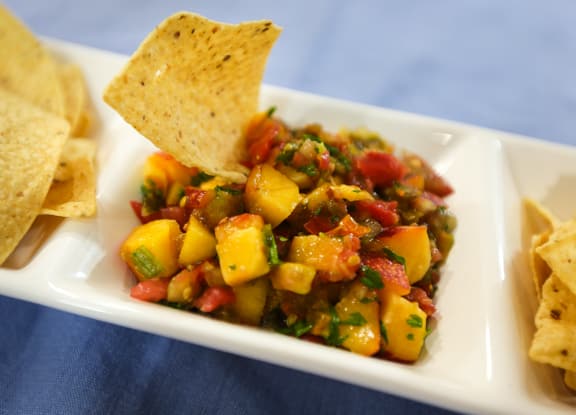 When tomatoes are at their best, it's well worth making salsa at home, rather than buying it in jars. This is a simple and delicious appetizer to serve with tortilla chips. This makes about 1 1/2 cups. Adapted from Vegan Holiday Kitchen by Nava Atlas. Photos by Evan Atlas. more→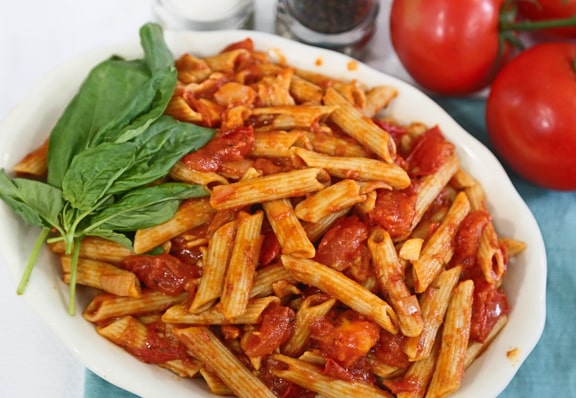 It doesn't take a lot to veganize the classic Italian-American recipe for penne alla vodka — simply replace the heavy cream that's traditionally used in the recipe with nondairy milk or creamer. Most often, recipes for this dish call for canned tomatoes, but this one relies on fresh tomatoes, making it an appealing and easy meal for summer. Serve with a colorful salad and a steamed green veggie — broccoli or green beans are particularly good. Photos by Evan Atlas.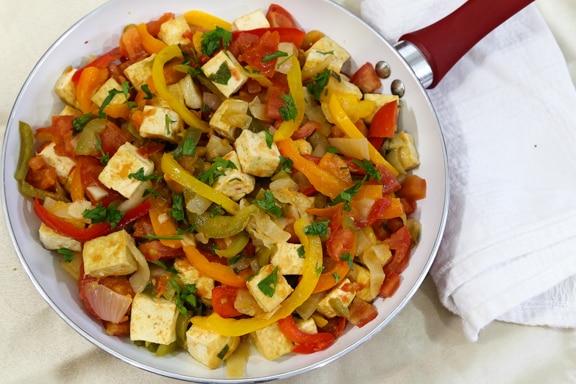 Here's an enticing way to showcase tofu with colorful peppers in a stovetop sauté. It's a good summer main dish when you want dinner on the table quickly. Serve with a simple cooked grain or potato dish and a big fresh salad. Photos by Evan Atlas.  more→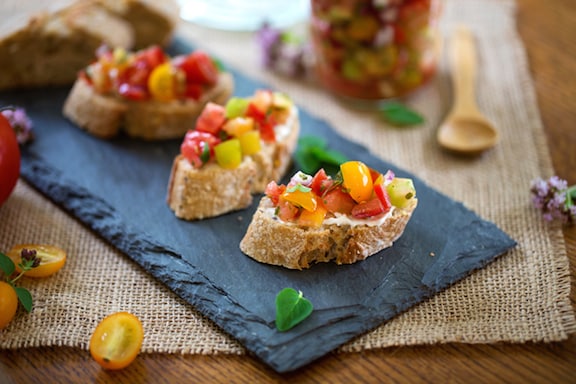 The jewel-like colors of this simple tomato salad make it especially appealing. Use the ripe, flavorful tomatoes of mid- to late-summer for best results. This is delicious as a spread on fresh baguette or Bruschetta. Photos by Hannah Kaminsky.   more→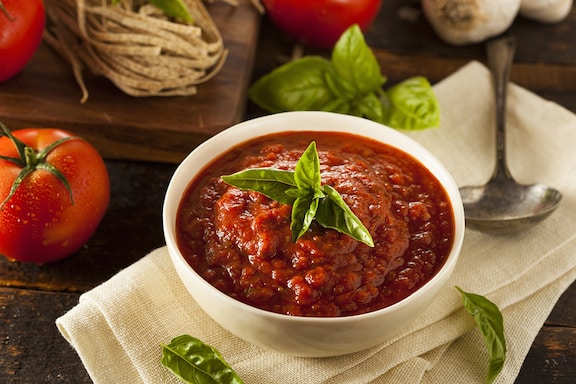 When tomatoes are at their peak of flavor and abundance, this is a great sauce to make. I'm quite on board with prepared, organic marinara sauces in general, but there's really no comparison with making it from scratch with ripe tomatoes. Do this at leisure, as the process takes at least an hour. If you do any home canning, consider at least doubling this recipe and putting a few jars by for the winter! This sauce is perfect for pasta and pizza.  more→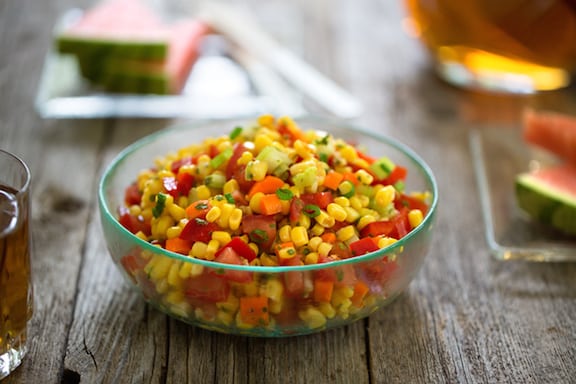 This pleasing combination of two of summer's premier bumper crops—corn and tomatoes—makes for a delightful mid-to late-summer salad that goes with just about any kind of meal. Pair it with a simple bean dish and/or Creamy Chilled Avocado Soup or serve with Vegan Quesadillas. Photos by Hannah Kaminsky. more→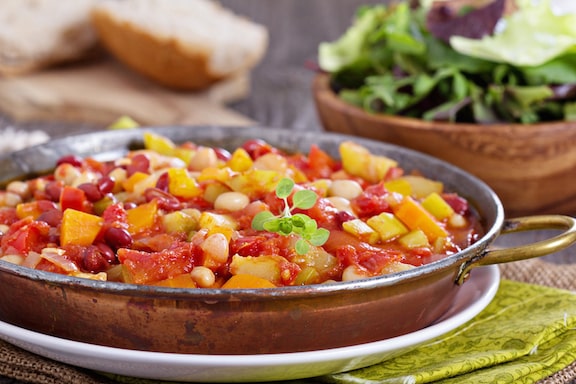 Here's a simple and tasty stewed bean dish for late summer or early fall. Use yellow summer squash or delicata in late summer, or butternut squash in early fall. Tomatoes and white beans are a companionable pair. Serve with crusty bread and a big colorful salad. more→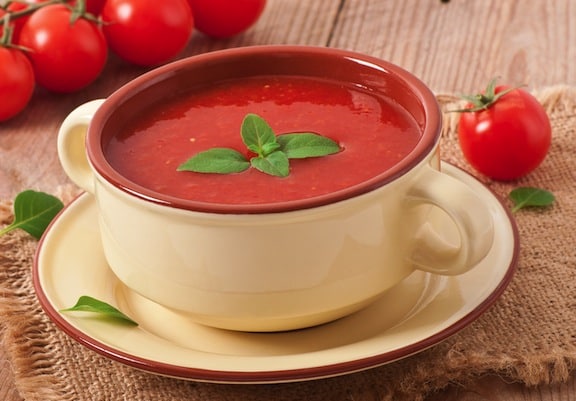 Here's a great way to take advantage of late summer's sublime tomatoes. This is great for when your garden or CSA share is overflowing with ripe tomatoes and you really need to use them up quick! more→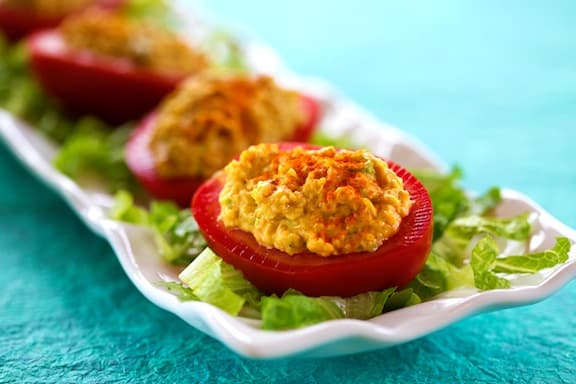 If you no longer eat eggs but have a craving for the retro classic, deviled eggs, you'll really enjoy these deviled tomatoes — a completely vegan rendition. The combination of chickpeas, nutritional yeast, and vegan mayo add up to a fairly egg-like flavor and consistency. And these are even easier to make than the originals. Though these are somewhat spring-y (for instance, they'd be a lovely vegan Easter appetizer) they can be a treat any time of year for brunch, as an appetizer, or even to pack into the lunch box in a container. These are rather addictive, and with no worry about cholesterol, be prepared for them to disappear quickly! Photos by Hannah Kaminsky.