Search Results for:
chicken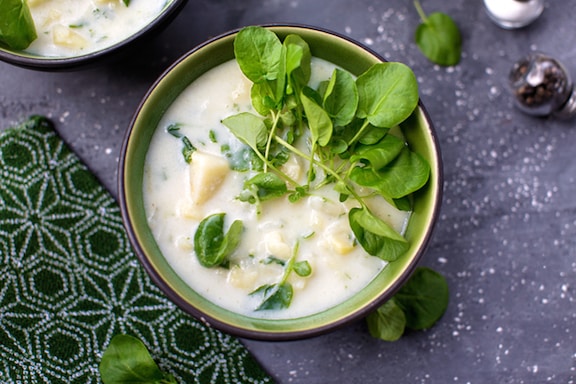 Spring and summer are headed our way. While that may mean fun in the sun and a great reason to boost those mood-elevating vitamin D levels, it can also be a time for heartache. Heartache because soup season is over. Or is it? We've rounded up some spring seasonal vegan soup recipes that use spring veggies and herbs to create a lighter taste that works great in the warmer months. Check out these spring vegan soup recipes to change up your soup game and continuing making this lovely, versatile dish. more→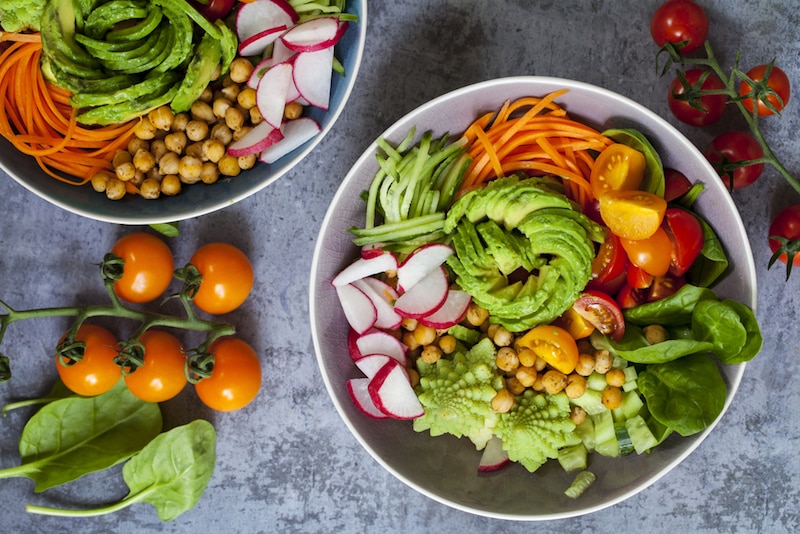 One of the biggest advantages of eating vegan meals is being able to reduce your carbon emissions to help the environment. By now, eating less or no meat to reduce our carbon footprint is pretty cemented in the green living lexicon. The vegan carbon footprint is far smaller than other diets.
The Guardian even estimates that giving up beef can lower your carbon footprint more than using a car. Red meat uses 28 times more land and 11 times more water than pork or chicken. Red meat also produces five times more climate change emissions. Taken a step further, red meat requires 160 times more land and produces eleven times more greenhouse gasses than vegan staples like potatoes, wheat and rice. more→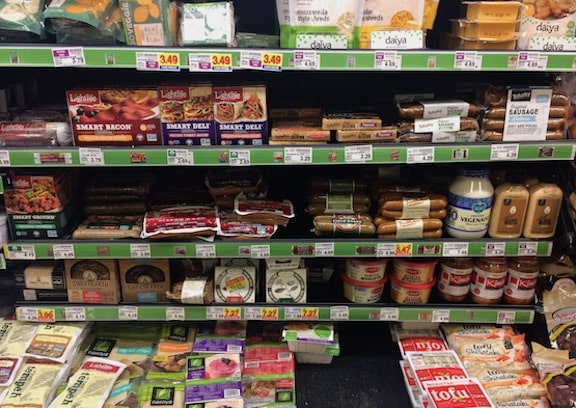 If you're new to plant-based cooking, you may be looking for a guide to vegan substitutions to swap into favorite non-vegan recipes. Thankfully, there are plenty of products vegans can use in place of animal ingredients that will make vegan cooking a breeze. Let's cover how to replace animal ingredients with vegan ingredients.  more→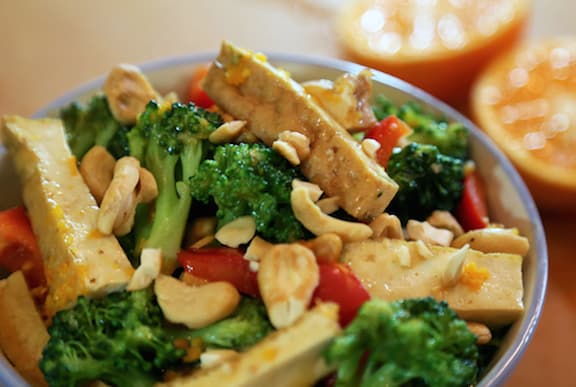 I've long considered marinated baked tofu a great product and have wondered why it has taken so long to make its way onto supermarket shelves. Finally, it's getting there! As always, it's easy to find at any natural foods store, usually shelved alongside the tofu tub varieties.
If you're unfamiliar with marinated baked tofu, it's a firmer, chewier, flavored variety. It comes in cellophane-wrapped packages (usually 8 ounces), and is ready to eat as is or to combine with other ingredients in hot or cold dishes. Here are 5 simple ways to use this fantastic product. more→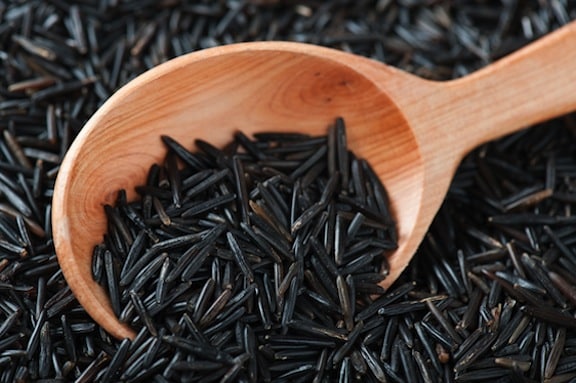 No matter the season, soup remains a staple dish in everyone's home. Hearty vegan soups are a great meal option for vegans because they can be easily made with plant-based ingredients. Soups are a great way to cook vegetables and other hearty ingredients like lentils, beans, and even potatoes.
However, there are a number of non-vegan soup recipes that need to be updated with more plant-based substitutes. One of these classics is cream of chicken and wild rice. For vegans, a simple substitute is mushroom and wild rice. This soup is perfect for cozy nights or lunch on a chilly winter day. more→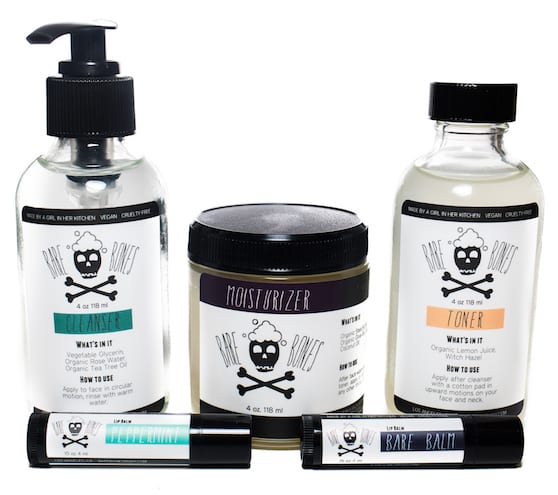 If you like the idea of gifts that keeps on giving to the cause of compassion toward animals, you might enjoy choosing your holiday gifts (and beyond) that will benefit to Animal Place. This non-profit operates two sanctuaries in California that have rescued and sheltered hundreds of animals.
Bare Bones Body Care
Unisex, non-toxic, and animal-friendly Bare Bones Body Care offers a stylish line of skincare, a vegan deodorant that really lasts, and even tattoo balm. Founder Monica Schrock uses ingredients made from scratch, and from organic and local suppliers, and all products proudly feature Animal Place's logo to help raise awareness. Prices start around $3 up to $35 for gift sets. more→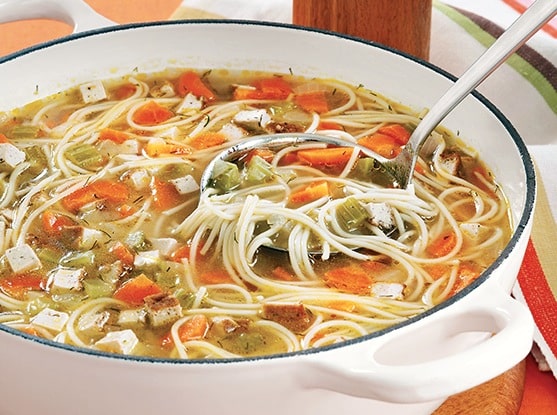 Vegans need comfort food just as much as anyone else. Salads and smoothies are great, but during sad or difficult moments, or when you're under the weather, they just don't do the trick. Warm and soothing, comfort foods also contain just the right amount of nostalgia — and love. Take this this simple, tasty Mock Chicken Noodle Soup; it recalls a comfort food from my childhood — minus the poor bird. There's a Yiddish proverb that goes: "Worries go down better with soup." How true! more→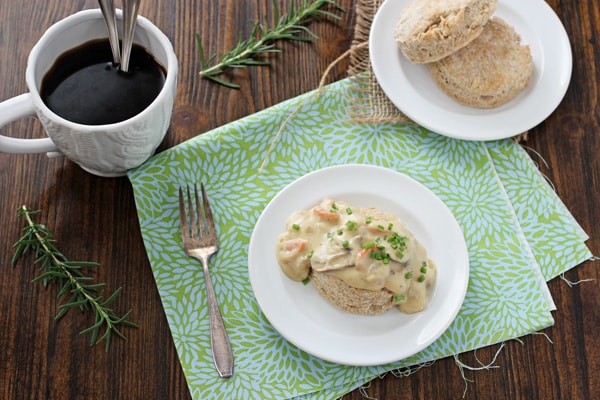 A Southerner's perception of 'being Southern' varies drastically from person to person, region to region, state to state, and SEC team to SEC team. To me, being southern means growing up next to one of the most beautiful mountain ranges in the world and near pasture fields far from busy towns or cities. To some of my friends, being southern means a cold beer and shotguns trump fancy venues in fancy cities. Everyone has a different opinion. However, few people pass through Dixie without sampling some of the available culinary art, and it is art. Needless to say, being vegan in a southern city isn't the norm. With a bag of flour and a few sticks of butter, my great grandmother could whip up a meal fit for the Queen of England. She passed this magical talent on to my grandmother and her sisters, but now my own cooking preferences, as well those of a growing number around me, center more on vegetables. more→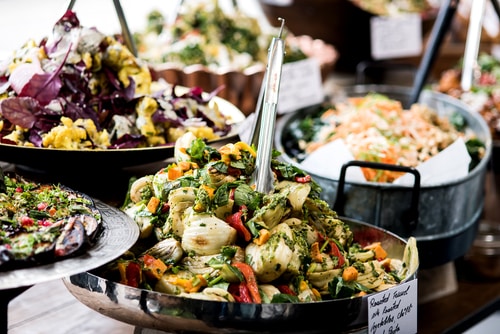 Stop it, stop it right now. Stop whatever you're doing and listen. It's time to go on a road trip — that vegan foodie-friendly road trip you've been dreaming about for months.
You'll see some sights, jam to your favorite songs, go on a hike, discover a new city on your bike and, most importantly, try the local grub. If you're serious about planning a vacation around your vegan values, send this tips to your friends and start packing. more→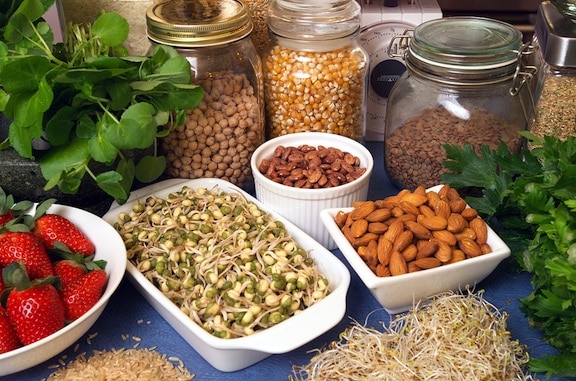 Even without the complicating factor of kids, being part of a mixed dietary preference couple isn't always simple. Since I have no experience in this matter, I'll let four friends share their tips. The bottom line is that there are no perfectly neat solutions; there's a lot of compromising and accommodation. Each couple needs to work things out so that each party can eat and enjoy in peace! Here are four different approaches to the dilemma. more→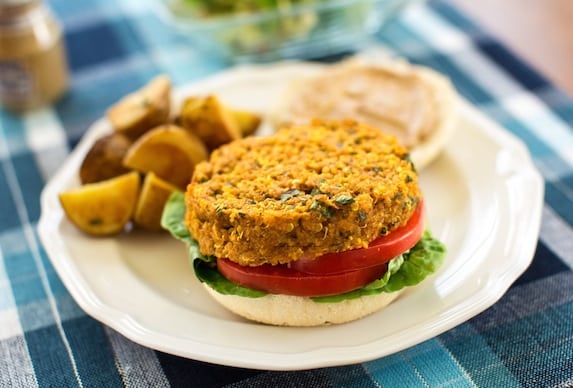 What better time of year to make the switch to vegan than in January? That's how the Veganuary movement got its name. Explore this fantastic organization for resources, recipes, and community, to help you  transition to a plant-based diet.
From the founders:  "There are so many reasons people decide to try vegan. For most, a love of animals is the catalyst. Some people want to feel better about themselves and the impact they make on the world. Others would like to set themselves a challenge, and many combine Veganuary with their 'New Year's Resolutions' and see trying vegan as the healthiest start to the year. Whatever your reason, we're here to support you. more→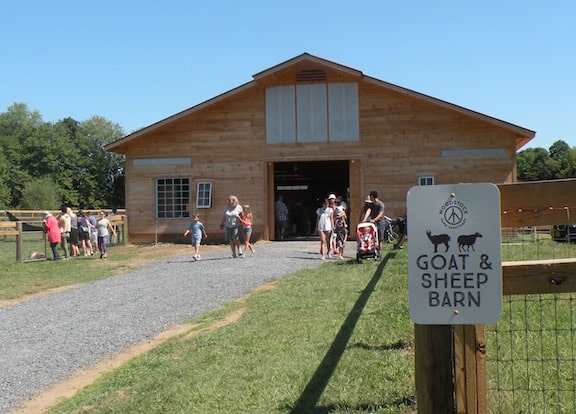 On Saturday, September 5, 2015, Woodstock Farm Animal Sanctuary celebrated its grand reopening in High Falls New York. And what a festive celebration it was! The sanctuary's beautiful new facilities on 150 (normally peaceful) acres of pasture land and barns are a bucolic dream. As a longtime fan of the sanctuary and its mission, I am beyond delighted that their new home is just 17 minutes (according to Google Maps!) from my own.  more→