Holidays and special occasions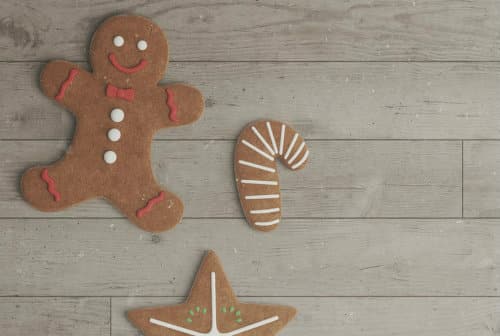 Baking is chemistry, while cooking is more of an art. If certain items are (or are not) present in your formula when you are baking something, then it will change the final product. This is true of vegan and non-vegan baking alike. This article is a look at vegan gingerbread cookies, and what makes one recipe different from another. They are all gingerbread after all, so why would you prefer one recipe to another. This article takes a look at recipes for vegan gingerbread cookies in an attempt to help you find the perfect one for your holiday celebrations.
more→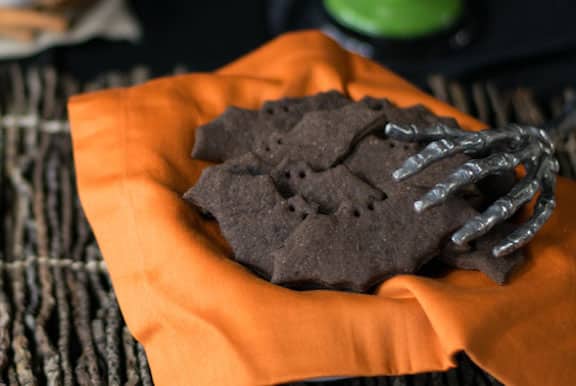 Are you dreading the annual ritual of the kids collecting candy, then having to argue with them about how much they can have and how to avoid those dreaded sugar highs (and future dental bills)? Here are some fun Halloween treats that the kids will love, and which won't send shivers up your spine. For more tips and ideas, see also Leslie Cerier's Healthy Halloween Treats. First up, Kathy Hester's creepy "bats and cats" chocolate graham crackers. They're completely vegan and better for your kids (and you!) than all the sugary candies.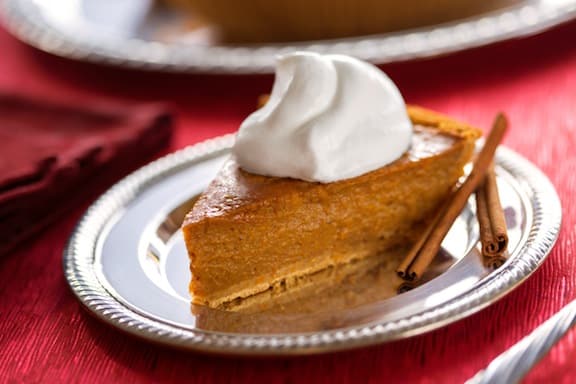 Thanksgiving is the Mother of All Holidays, according to many vegans. There are few special occasions that can compare when it comes to amazing plant-based food choices that celebrate the fall harvest — truly something to be thankful for. And even though the meal can be filling — or indeed, over-filling — leave room for one or two of these delectable vegan Thanksgiving dessert recipes. There are the requisite pumpkin pies, with variations, but if that's not your thing, there are plenty of other appealing options. Make sure to visit our Vegan Thanksgiving Dinner page for an incredible array of options for the entire meal. more→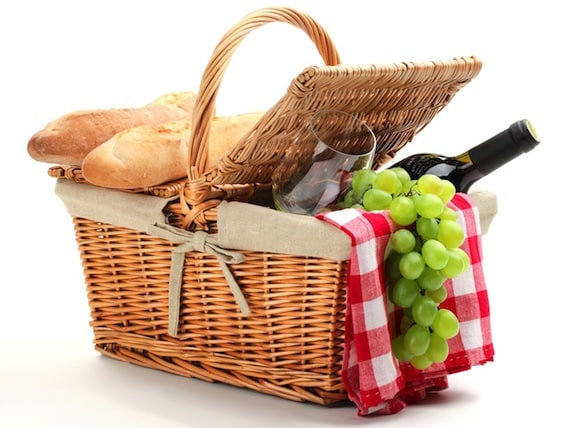 Heading into the summer months, its useful and fun to have an easy vegan picnic menu at hand. Here are a few savory, sturdy dishes that can be packed into a cooler. To round out the plan, add some seasonal fruits and refreshing beverages. Sure, the food is great and tastes even better when enjoyed in the fresh air, but a great part of the fun of going on picnics is choosing a lovely outdoor venue.
A hike at a nature preserve is sure to whet the appetite. For families with young children, an ideal spot for a casual picnic with little ones is a community park. To get off the beaten path, try local historic sites. A perfect spot adds much to the enjoyment of a picnic; the experience is transformed from merely eating lunch outdoors to a refreshing lift for the spirit and all the senses. more→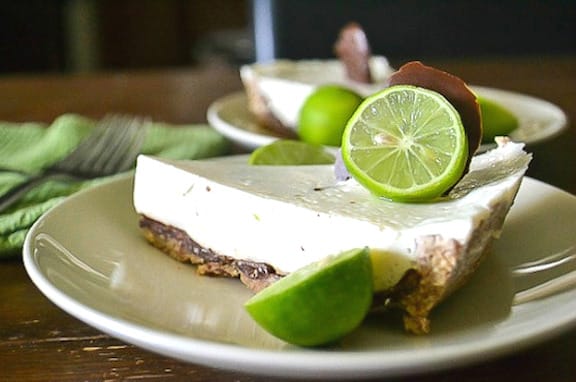 As part of the beloved spring celebration, vegan Easter desserts and treats are a must! Enjoy this list of delectable dairy-free sweets. See also our full listing of Vegan Easter Recipes. more→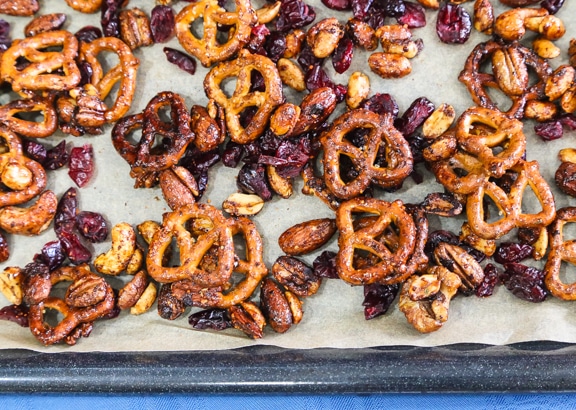 Parties and celebrations help keep the winter blues at bay, whether for New Year's eve or day, Super Bowl, Oscar-watching. Or any impromptu gathering for whatever reason helps to allay the post-holiday let-down. For your next gathering, whether hosting or attending, it's handy to have a list of healthy, yummy snack ideas that can be made at the last minute. These are all vegan, super-quick to make, don't require special equipment or expensive ingredients, and are relatively healthy. So get your munchies on, and be prepared for any of these to disappear quickly!
Sweet and Savory Nuts and Pretzels, at top, is an easy snack or appetizer to make for the winter holiday season and beyond. It's also good for munching on while watching movies or sports. more→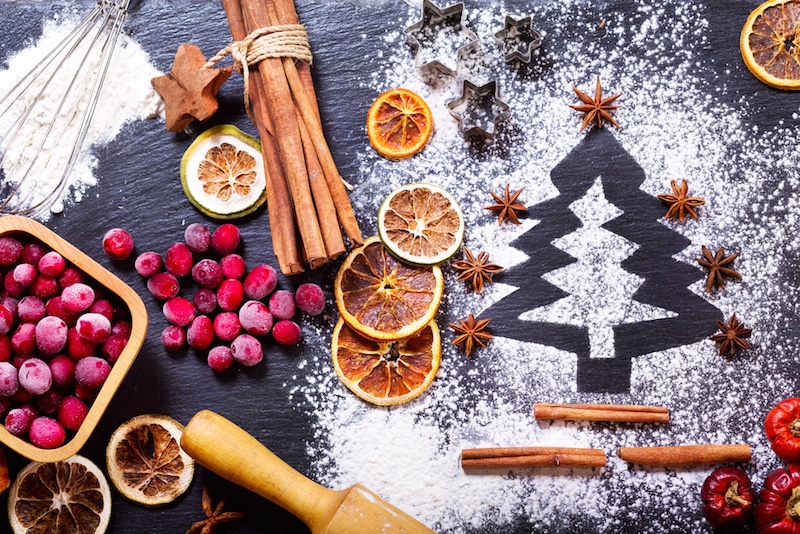 Nothing says thoughtful like a gift that is handmade. Handmade kitchen gifts are one-of-a-kind, and they're more personal than buying yet another gift from your favorite kitchen brand. These handmade kitchen gifts are the perfect gifts for anyone who loves to cook, host dinner parties, or for anyone who simply enjoys eating! Check out our list of handmade kitchen gifts for the cook, hostess, and foodie. more→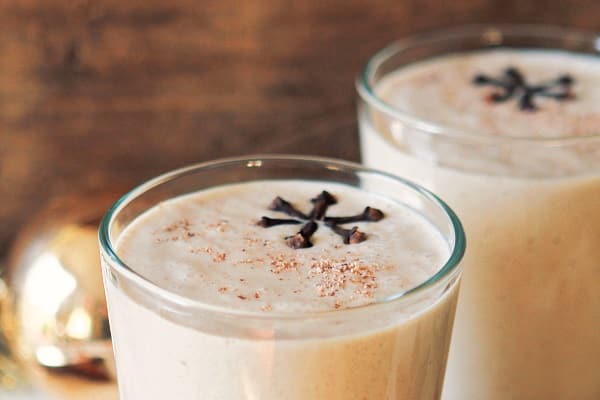 It can sometimes be tough to be vegan around the holidays. You have to content yourself with side dishes while your family eats turkey and asks you the same annoying questions about your diet.
But luckily, your holiday meal doesn't just have to be about hunger and interrogation. Bringing some of these vegetarian entrees for Thanksgiving, or vegan side dishes to any holiday meal is a great way to both feed yourself and give your relatives a taste of the vegetarian lifestyle. more→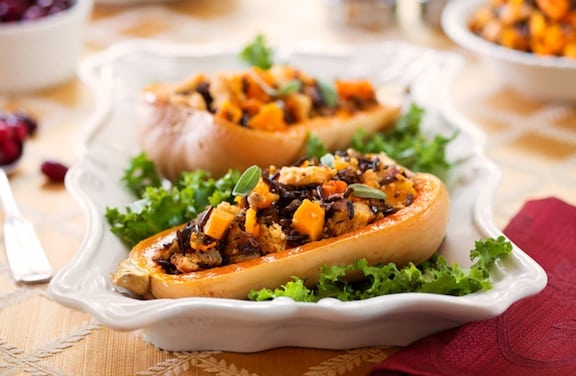 Here's your premier source for vegan Thanksgiving recipes and menus to create a memorable dinner—suitable for any vegetarian guests as well! Create mix-and match vegan Thanksgiving menus from the following recipes, from soup to dessert, complete with vegan stuffings and main dishes—all the holiday traditions you adore, updated for a compassionate plant-based feast. Shown above, Butternut Squash With Whole Wheat, Wild Rice, & Onion Stuffing; photo by Hannah Kaminsky.
For even more recipes and menus for vegan Thanksgiving and other major holidays, see Nava's book, Vegan Holiday Kitchen). Enjoy, and share the blessings! Would you like these choices narrowed down a bit? Here's a link to our absolute favorite vegan Thanksgiving recipes.  more→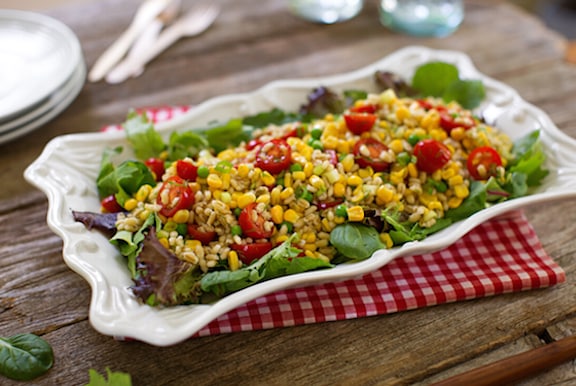 Whether you're hosting or invited to a summer cookout, barbecue, or potluck, you'll need a stash of easy-to-prepare and colorful cold dishes to share — and to help lure your friends to the plant-based side! Featuring plenty of summer produce, these room-temperature dishes are designed to impress the guests while keeping it easy on the cook. All of these are fantastic accompaniments to our Vegan Barbecue offerings.  more→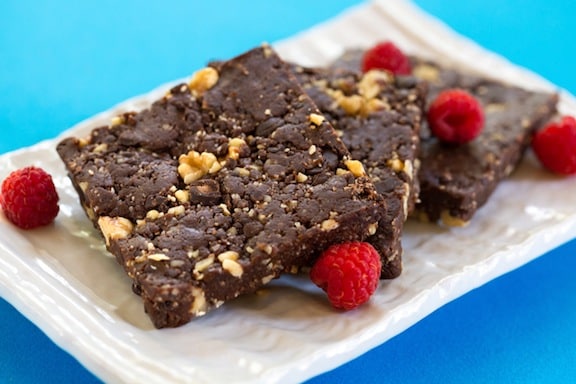 On Father's Day, treat Dad to this delicious and easy plant-based menu. Your dad need not be vegan to appreciate this hearty (and heart-healthy meal) that shows how much you really care! Here's our suggested menu, perfect as a brunch or lunch. more→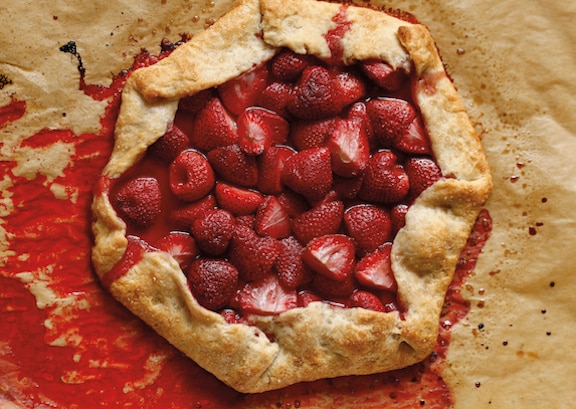 Few fruits offer as much sensory pleasure as strawberries, especially in season. Here are 10 healthy strawberry recipes for late spring and early summer. Desserts, smoothies, and salads, they're all asy, vegan, and totally delicious. 
Be aware that strawberries consistently rank near the top of lists of foods most heavily sprayed with pesticides. Read more about that here. The only answer is to buy organic strawberries. They're more expensive, but they're usually also riper, sweeter, and juicier than mass-produced strawberries. That being said, let's dig in! Above, as with all desserts that spotlight fresh fruit, the season's best berries make Laura Samuel Meyn's Rustic Strawberry Tart shine. more→