Seasonal Produce Guides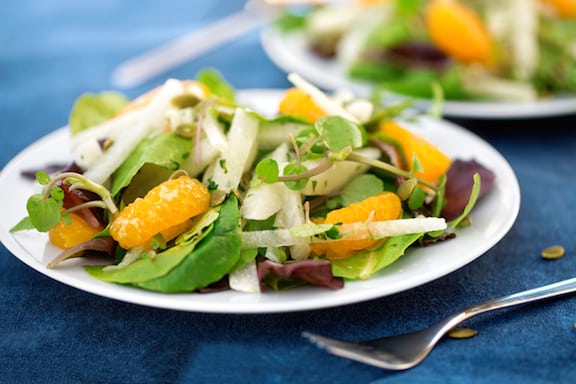 Jícama is a root vegetable that's native to the American Southwest. Pronounced HICK-a-mah, until the last decade or so it wasn't easy to find outside that region. Now it's more widely available well-stocked supermarkets and produce markets from west to east, primarily in the fall. Subltly sweet, crunchy, and a bit more watery than other roots (it's actually 90% water), jicama is good sliced and eaten raw, used in salads, sautéed, or baked.
Jícama is high in fiber, and provides good amounts of vitamin C and potassium. Its characteristic mild sweetness is from oligofructose, a soluble fiber that actually functions as a prebiotic, and which helps stabilize blood sugar. more→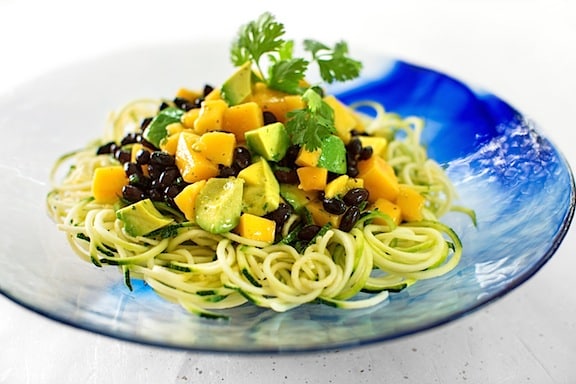 Zucchini is available and economical all year round, though it's midsummer to early fall when it's most abundant in gardens and at farm markets. So for your enjoyment, here are VegKitchen's 12 best healthy zucchini recipes, from "zoodles" to sweet muffins and everything in between — plus some alternates that are also among our best.
1  Zucchini "noodles"
Everyone needs a good zucchini "noodles" (or as some call them, "zoodles") recipe or two in their repertoire, and Gena Hamshaw's Zucchini Pasta with Mango, Avocado, and Black Bean Salsa (at top) is easy and impressive.  more→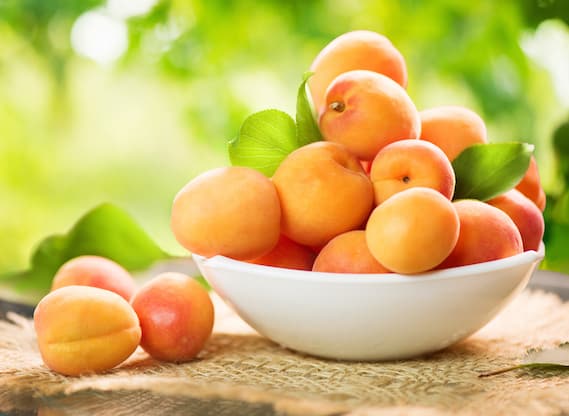 In July, produce of all kinds is at its best! Here are 5 fruits and veggies that shouldn't be overlooked.
Apricots – with all the melons and berries bursting onto the markets, don't forget about the stone fruits, especially apricots. These diminutive, smooth fruits often get overlooked, and there's more to do with them aside from eating out of hand or using in fruit salads, in both sweet and savory preparations. Here are a few: more→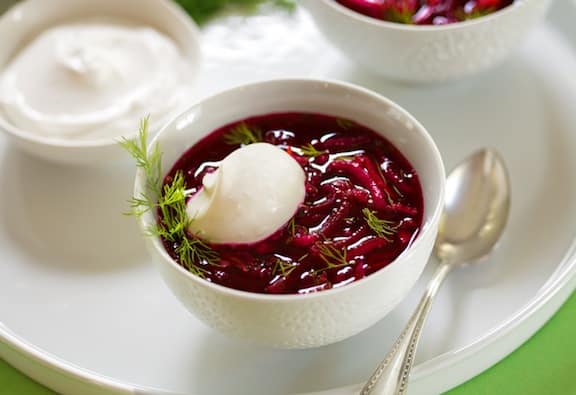 Tons of readers come to VegKitchen for tips on how to cook beets (or use them raw), so here's our handy list of beet recipes that are easy, vegan, and delicious. You'll find lots of beet salad recipes, roasted beet and root vegetable medleys, beet soups, juices and more. Red beets are dandy, but make sure to explore the other varieties, especially golden beets, which are particularly tasty. more→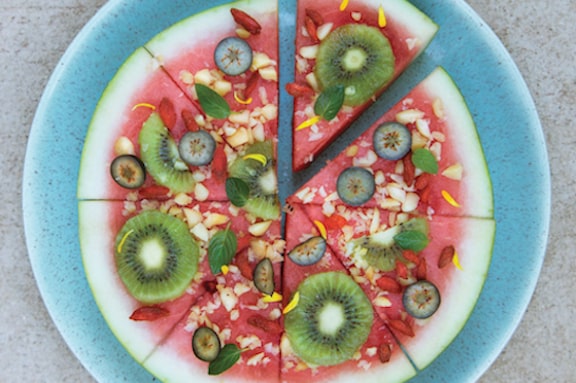 We're hitting watermelon season, so now is the prime time to use plenty of this super-hydrating, vitamin-C filled summer fruit. Seedless watermelon has become more and more common, sparing you from the tedium of removing all those pesky pits. Of course, we all love watermelon chilled from the fridge and cut into wedges, but here are 5 ways to serve it that you might not think of. more→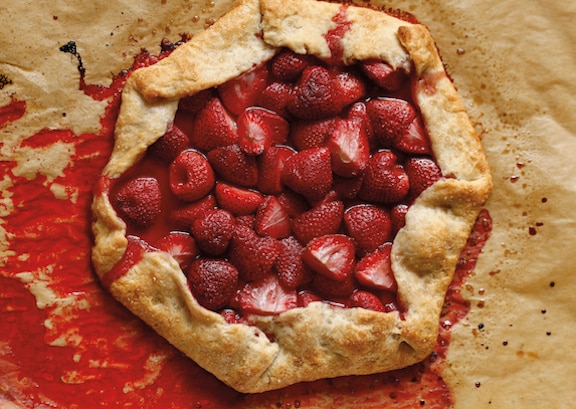 Few fruits offer as much sensory pleasure as strawberries, especially in season. Here are 10 healthy strawberry recipes for late spring and early summer. Desserts, smoothies, and salads, they're all asy, vegan, and totally delicious. 
Be aware that strawberries consistently rank near the top of lists of foods most heavily sprayed with pesticides. Read more about that here. The only answer is to buy organic strawberries. They're more expensive, but they're usually also riper, sweeter, and juicier than mass-produced strawberries. That being said, let's dig in! Above, as with all desserts that spotlight fresh fruit, the season's best berries make Laura Samuel Meyn's Rustic Strawberry Tart shine. more→

This infographic courtesy of Berries.com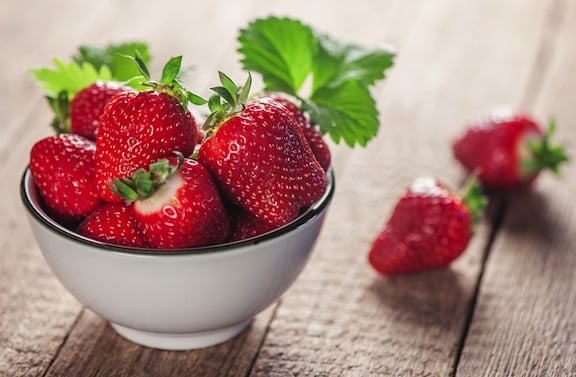 One of your kid's favorite fruits is hiding a dirty secret. Of all the fresh fruits and vegetables available for sale in the United States, sweet, sun-kissed strawberries are the most likely to be contaminated with pesticide residues, according to the Environmental Working Group's 2016 Shopper's Guide to Pesticides in Produce. Contributed by Megan Boyle. Reprinted by permission of The Environmental Working Group (EWG). more→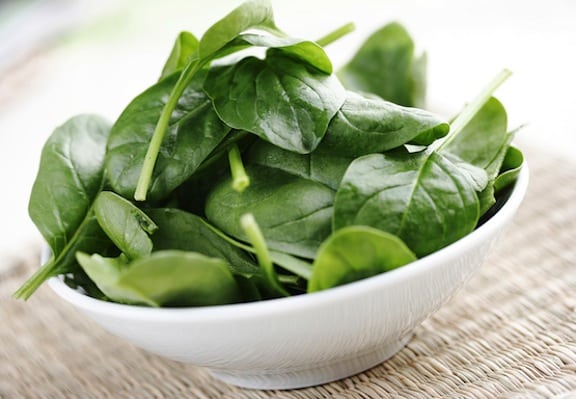 When vegetables are rated in terms of overall nutritional value, spinach is usually among the powerhouse veggies that top the list. It's vitamin-rich and a good source of iron and fiber. Baby spinach is convenient to use since you need not stem or chop it. Baby spinach bought at the supermarket often comes in bags or plastic boxes marked "triple washed," meaning that sand and grit isn't much of a worry. Yet if this convenient type of spinach isn't organic, skip it.
Unfortunately, spinach almost always appears at the top of another kind of list—the list of top ten produce items to avoid in non-organic form. Even if you buy it organic, always give it a good rinse, just to be on the safe side. No matter what, baby spinach is one of the most versatile veggies on the planet. Here are several ways to make the most of it. more→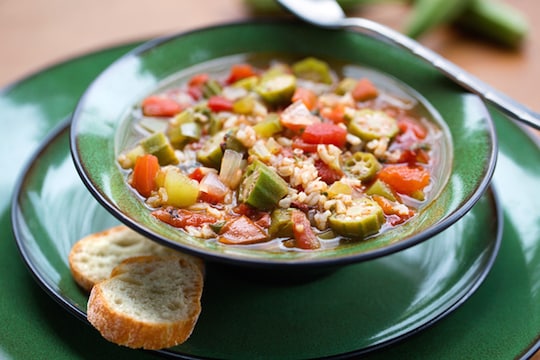 Okra is a traditional spring vegetable, especially loved in American Southern cuisine, to which it came by way of Africa. Admittedly, it's a love it or hate it kind of veggie, with very little in between. If you enjoy this offbeat veggie, you'll love these five fantastic okra recipes. A true Southern classic, Okra-Rice Soup (shown above) is a wonderfully complex blend of flavors and textures—thanks mainly to the unique character of okra. more→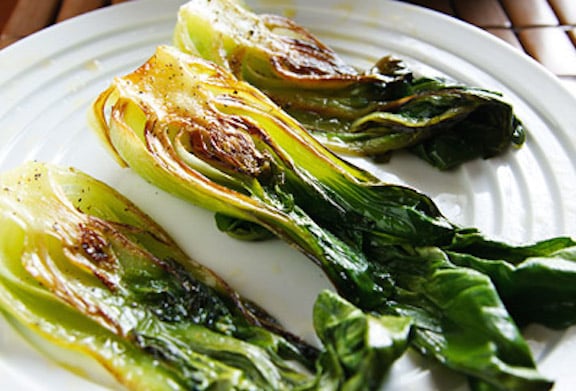 Of all Asian greens, bok choy is likely the most widely known and available in Western markets. Here's a guide to how to use it lightly cooked or raw. The term "bok choy" is used to somewhat generically describe the larger kind, with the crisp white stalks and dark leaves. Baby bok choy is a smaller version of the former variety, with stems and leaves of a fairly uniform, pale green hue.Think of either kind as two-for-the-price-of-one item — a crisp veggie and leafy greens in one neat package. more→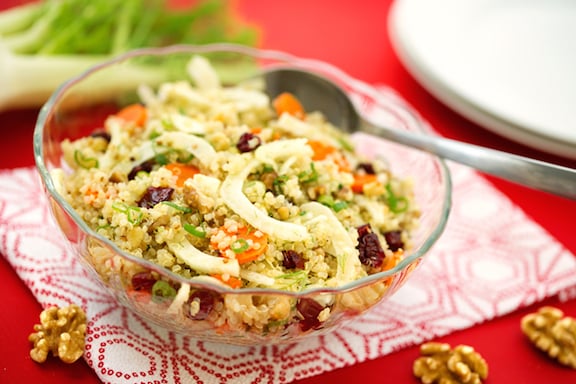 Fennel is a fall and winter vegetable that's often overlooked — given its distinctive demeanor, that's kind of surprising. Unlike the homely root vegetables associated with cold weather, fennel is a festive green amalgam of bulb, stalks, and feathery leaves.The stalks bring to mind celery, and the leaves call forth dill. Fennel has played its greatest culinary role in the cuisines of Italy and France, where it has long been a beloved kitchen and garden vegetable. more→