Summer produce season is in full swing, so let's take full advantage of it in this week's vegan idea dinners. Case in point — good, fresh green beans are still one of the veggies that have a short season (at other times, they can be tough and stringy). Grab some while you can (preferably organic) to make Easy Sesame Green Beans with Tofu. This simple stir-fry features them along with baked tofu. Serve with store-bought vegetable sushi and a platter of tomatoes and another raw vegetable or two (cucumbers, peppers, etc.)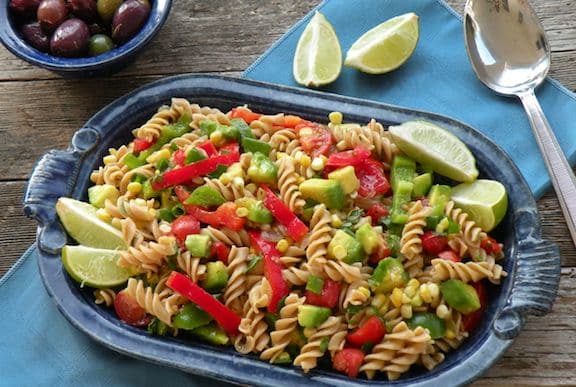 Bell peppers and avocado are abundant right now, and used to delicious results in Southwestern Pasta Salad with Avocado and Peppers. For a nice warm-weather meal, serve with a simple bean dish or vegan quesadillas or soft tacos.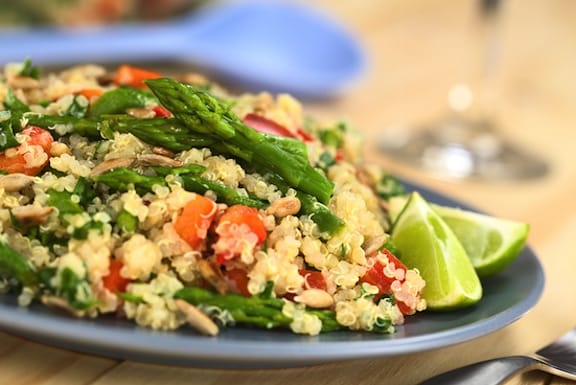 Asparagus is still going strong right now! Quinoa and Asparagus Salad makes a fast and tasty meal accompanied by stuffed grape leaves and olives from your supermarket's olive bar. Pick up some pita bread and complete the meal with store-bought or homemade hummus.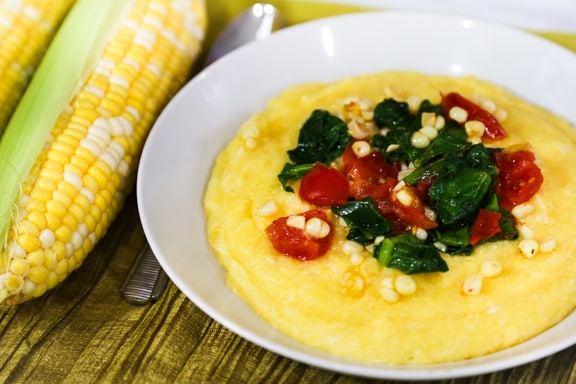 Polenta is a basic cornmeal mush that can be served on its own or with toppings. This time of year, try Polenta with a Variety of Toppings — it's delicious topped with tomatoes, greens, and/or fresh corn. It's a comforting, naturally gluten-free grain dish that kids and picky eaters will love! Serve with a big salad and save some room for a fruity summer dessert like Mixed Berry Sauce served over nondairy ice cream.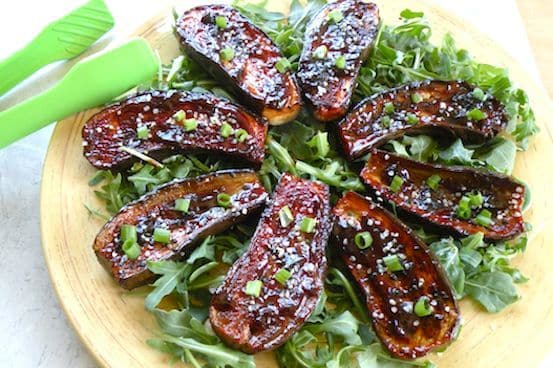 Hoisin-Glazed Eggplant is a simple way to prepare the abundance of Japanese eggplants or the mini eggplants of summer. The hoisin marinade cooks into these small eggplants and makes them irresistible! Serve with an Asian-style cold noodle dish and/or a simple tofu dish for a delicious warm-weather meal.