Starting a meal with a veggie-packed vegan soup fills you up in a good way. Hardy vegetables (especially roots and cruciferous veggies), grains, beans, peas, and lentils are quite filling, yet low in calories.
Veggie-filled soups contains more water then other dishes, keeping you hydrated, which also helps maintain healthy. They're quite appetizing, yet at the same time help curb appetite for foods that may not benefit you or which you may be tempted to overeat. Because soups based on vegetables and/or legumes are high in fiber, they also keep you full for a long time.
Pureed soups, like a vegan cream or broccoli or carrot soup, will really amp up your veggie intake in one meal. They can be a nice first course or a  a complete meal with a hearty salad featuring beans or lentils.
Plant-based soups are filled with vitamins and other nutrients. All in one delicious bowl, you can get a great part of your daily needs of protein, fiber, vitamins A, C, and the B vitamins, folate, iron, calcium, potassium, zinc, folic acid, and antioxidants, depending on which particular ingredients you use. Spice your soups up as you wish, to boost flavor as well as increase health benefits.
Here are a half dozen soups that so hearty that their modest calorie count is truly surprising.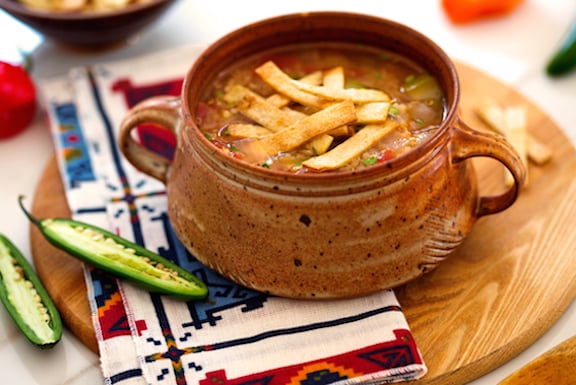 There are many variations on Tortilla Soup, a southwestern classic. The common denominator is a crisp corn tortilla garnish. This veggie-filled rendition is a light and pleasant way to begin a meal with a southwestern theme. See the photo at the top of this post.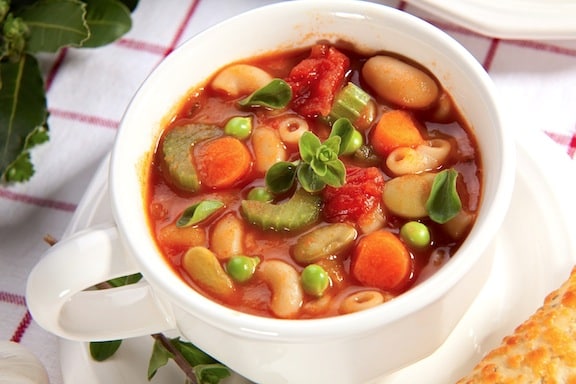 Like Minestrone, Italian Pasta and Bean Soup is a classic, sometimes referred to as pasta e fagiole. It's a meal in a bowl that you can complete easily with fresh garlic bread and a big salad.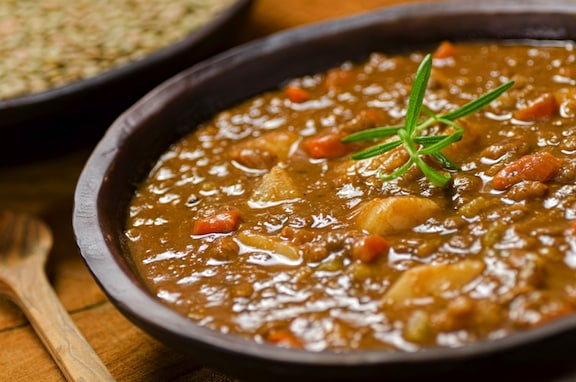 The earthy flavor of these protein-packed legumes shines in this basic rendition of Hearty Lentil Soup. Make sure to see the variations listed below the recipe. This is perfect as a soup centerpiece,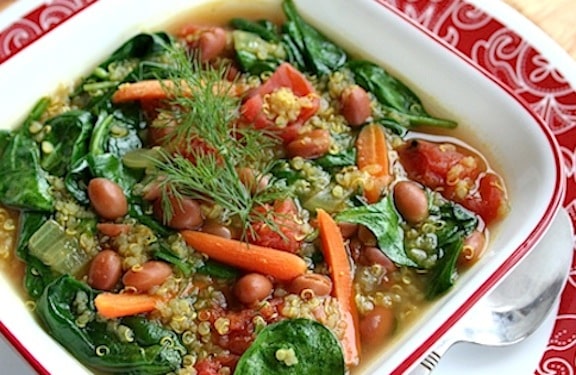 An appetizing, mildly spiced mélange of nourishing ingredients, Pink Bean, Quinoa, and Spinach Soup makes a stellar centerpiece for a soup-based meal, as it's done in 30 minutes or less.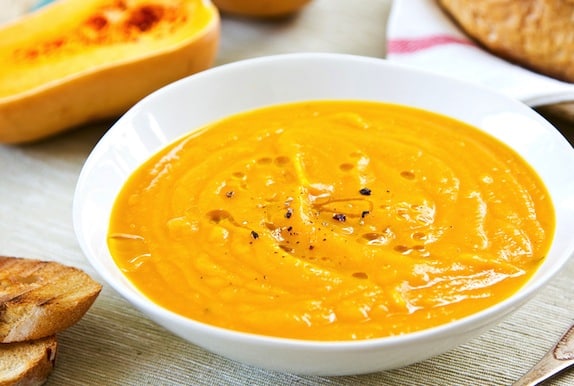 Everything about this Butternut Squash and Apple Soup says "fall harvest," from its warm golden color to its slightly sweet, fresh flavor. Once you've got the squash baked, it cooks fairly quickly. Of course, you can enjoy this throughout winter as well.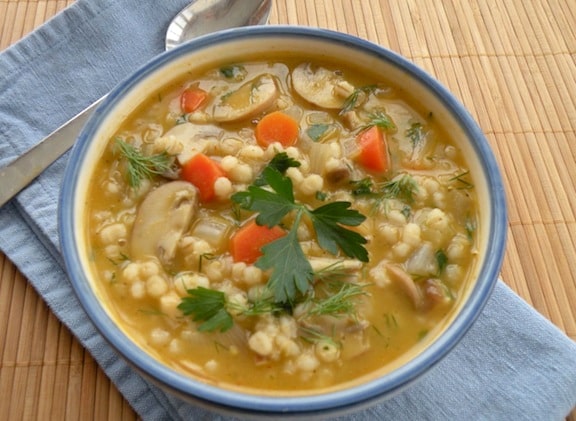 Here's the comforting Classic Mushroom-Barley Soup. It's nothing fancy, but always so satisfying. Change it up by using different kinds of mushrooms.