125 Delectable Vegan Recipes for Kale, Collards, Arugula, Bok Choy, and other Leafy Veggies Everyone Loves by Nava Atlas | Photos by Susan Voisin
Nava Atlas serves up a comprehensive collection of scrumptious recipes, all featuring ultra-healthy, super-nutritious leafy greens. Leafy greens are a breeze to grow and prepare, and these 125 dishes showcase the most commonly used varieties in an irresistible selection of soups, salads, stews, stir-fries, pastas, and more.
Nava's up-to-the-minute ideas range from using sturdy collard greens as wrappers for savory fillings to whirling tender arugula and watercress into incredible dips.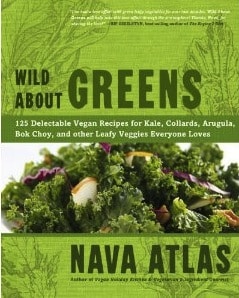 There's even a section on beverages — green smoothies and juices have a growing legion of devotees.  Leafy greens, including kale, collards, spinach, arugula, mustard greens, Asian greens, and others are considered the most nutritious foods on the planet, and Wild About Greens makes it easy and delicious to incorporate them into daily fare.
A detailed green-by-green introduction helps cooks find just what to make after bringing bunches of greens back to the kitchen from the market or garden.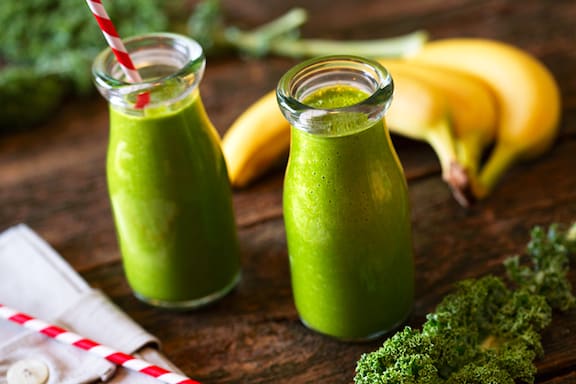 "I've had a love affair with green leafy vegetables for over two decades. Wild About Greens will help me take this love affair through the stratosphere! Thanks, Nava, for sharing the love." — Rip Esselstyn, bestselling author of The Engine 2 Diet*
Selected reviews, excerpts, and interviews  -  Newspapers and Magazines
Radio Shows and Podcasts
Websites and blogs
*This post contains affiliate links. If the product is purchased by linking through this review, VegKitchen receives a modest commission, which helps maintain our site and helps it to continue growing!