This cheap, easy recipe is a tasty way to incorporate lentils—an often neglected, but valuable food—into your diet. Did you know that a plate of lentils contains the same protein intake as a portion of meat? You can help our society consume less meat by eating lentils; they're perfect for a healthy, balanced diet!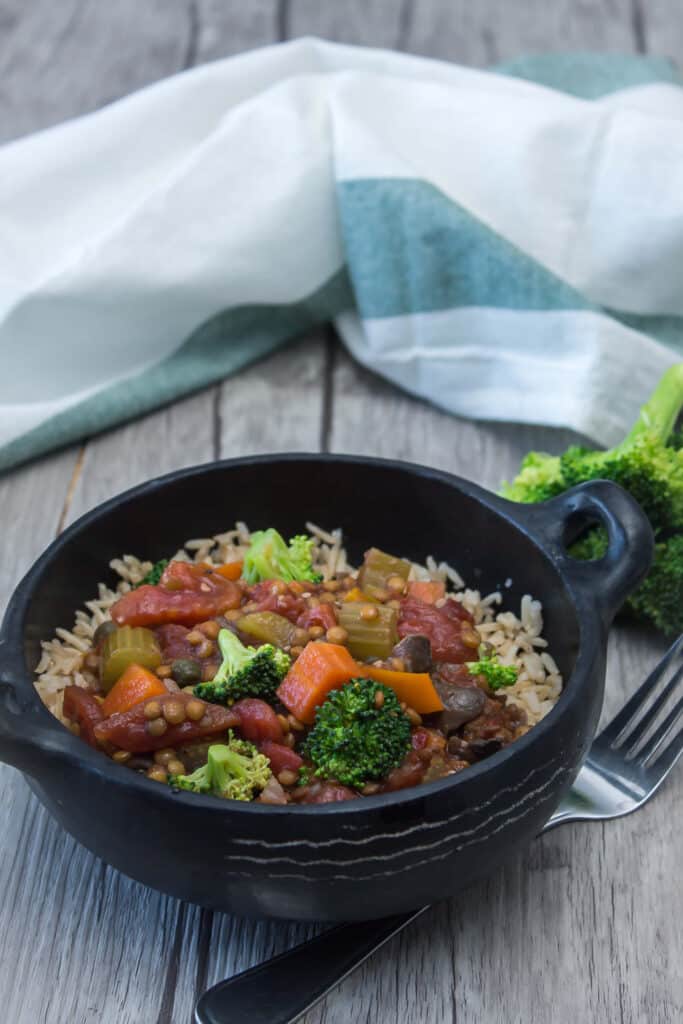 Lentil Stew
Ingredients
1 cup brown lentils, washed and dried
4 cups vegetable broth
1 medium onion, chopped
2 garlic cloves, chopped
2 celery branches, diced
4 medium carrots, cut into sections
1 cup broccoli florets
2 tomato boxes with their juice
1 tsp dried rosemary
pepper, to taste
Instructions
Combine all ingredients in a large pot.
Bring to a boil over moderate heat.
Cover, reduce heat, and simmer for 30 minutes, allowing the lentils to cook to perfection.
Serve with brown rice.