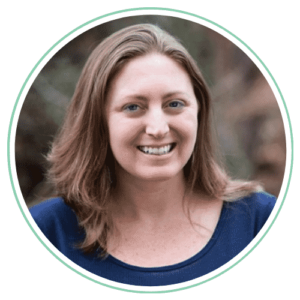 Hi there and welcome! Veg Kitchen is one of the oldest vegan food blogs on the web, with thousands of delicious plant based recipes to help make every meal delicious.
I'm Nicole, and I'm the creator behind the vegan food blog Veg Kitchen as well as several other popular food sites including Delicious Everyday, Oh My Veggies, and All She Cooks.
I'm a 25+ year vegetarian, and the author of the popular cookbook, Weeknight One-Pot Vegan Cooking.
I've been honored to have my recipes featured on media such as Washington Post, Fox News, PBS, Buzzfeed, The Los Angeles Times, Medium, Huff Post, The Guardian, and even the USDA. I've even had the chance to cook some of my recipes as a guest on a TV show!
What can you find at Veg Kitchen?
At Veg Kitchen you'll find recipes that are always 100% vegan. That means they don't contain any animal products at all - including dairy, eggs, and honey.
Most of my recipes feature fresh, whole foods. But I am a busy mom, so you'll find some handy cheat meals as well. And everything is simple enough to be made by just about anyone! You don't need to be a chef to prepare a delicious plant-based meal.
I cook food that I love, and that I would want to share with my own family and friends.
Ready to get cooking? Go have a look at the latest recipes!
Work with Veg Kitchen
I love working with brands! In fact, prior to launching my media company, I spent over 15 years working in brand marketing. I have experience running some of the largest brands in the US, and love putting that knowledge to work for my partners.
We offer the following:
Sponsored Content
Social Media Campaigns
Recipe Development and Photography
Cross-Promotions with our Family of Websites!
For more information, please reach out to me at [email protected].
Contact VegKitchen
Want to connect? Reach out via the form below, and we'll get back to you as soon as possible.