Breakfast has been called the most important meal of the day. Eating breakfast is the first thing that many of us do in the morning. And when you have house guests or host brunch, you are forced to get up early and cook when you would rather get your beauty sleep.
So I've gathered up my favorite vegan breakfast casseroles that you can make ahead of time. Hopefully, these recipes will make your morning and life just a little bit easier!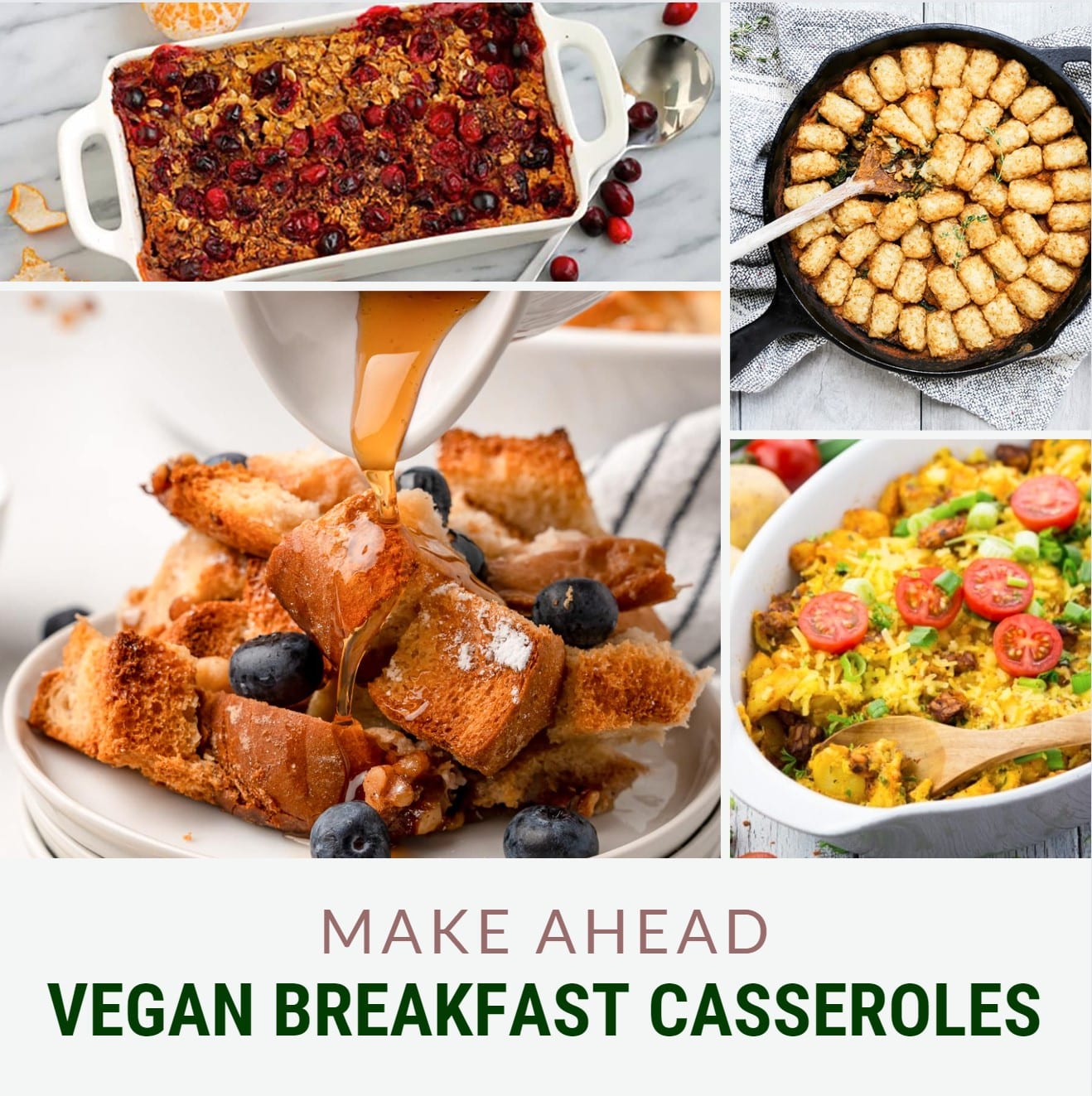 Make Ahead Vegan Breakfast Casseroles
Here are all my favorite make ahead vegan breakfast casseroles. Yum!
I hope that this post has inspired you to try some of these great make-ahead vegan breakfast casseroles. That next brunch party won't be so stressful with these recipes in your arsenal!
And if you loved these, be sure to check out these other tasty ideas: