Breakfast has been called the most important meal of the day. It is the first thing that many of us do in the morning. And when you have house guests or host brunch, you are forced to get up early and cook, when you would rather get your beauty sleep.
So I've gathered up my favorite vegan breakfast casseroles that you can make ahead of time. Hopefully, these recipes will make your morning and life just a little bit easier!
Make-Ahead Vegan Breakfast Casseroles
Vegan Potato and Spinach Frittata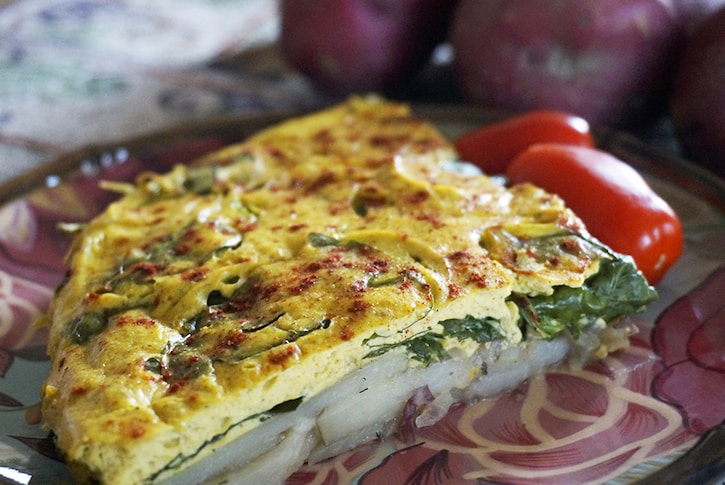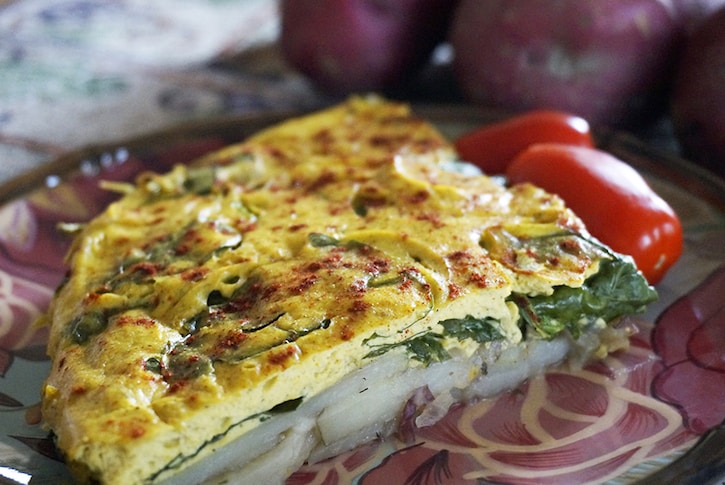 To start, Laura Theodore's oven-baked Vegan Potato and Spinach Frittata, shown above.  With a delicious potato/onion base, paired with an herb-infused egg-like filling, this egg-less entrée is a true winner, perfect to serve for any meal of the day.
Vegan Breakfast Casserole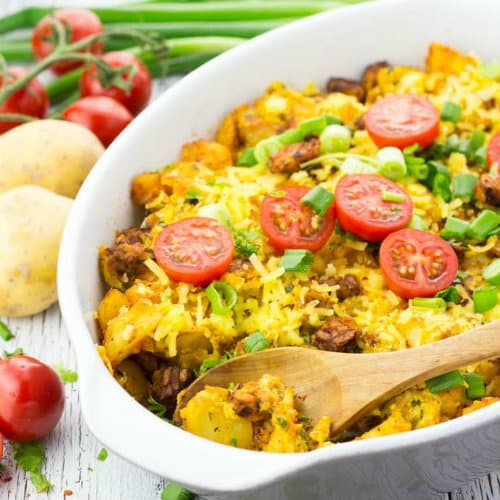 This casserole hits all of the breakfast comfort food criteria. Hearty potatoes, smokey BBQ tempeh, tofu eggs, and vegan cheese come together to create the perfect vegan breakfast storm. This can easily be made the night before and popped into the oven first thing in the morning. Enjoy!
Get the recipe HERE.
Overnight Pumpkin Cinnamon Rolls with Cashew Frosting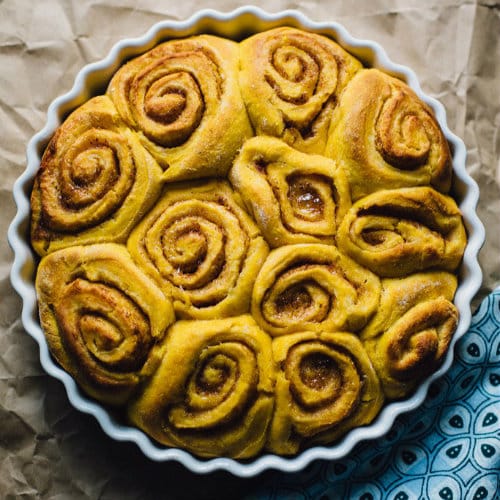 Not all vegan breakfast casseroles need to be savory. These pumpkin cinnamon rolls have "overnight" right in the title. these delicious little confections need to sit overnight so that the yeast can raise the dough. These rolls will be great with a nice cup of hot coffee on a cool fall morning.
Get the recipe HERE.
French Toast Casserole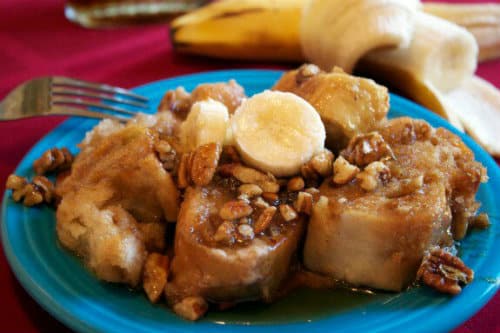 Our friends at PETA have put this delicious recipe up. This is among the best vegan breakfast casseroles that needs to be made ahead of time. This casserole will get more like bread pudding when you refrigerate it overnight. The article has a list of several options for egg replacements that is very helpful. They used a mix mashed banana, applesauce, and a store bought egg replacement to make this, and that sounds amazing! We hope that this conjures comforting memories and warms your morning.
Get the recipe HERE.
Spinach, Pumpkin, & Tater Tot Casserole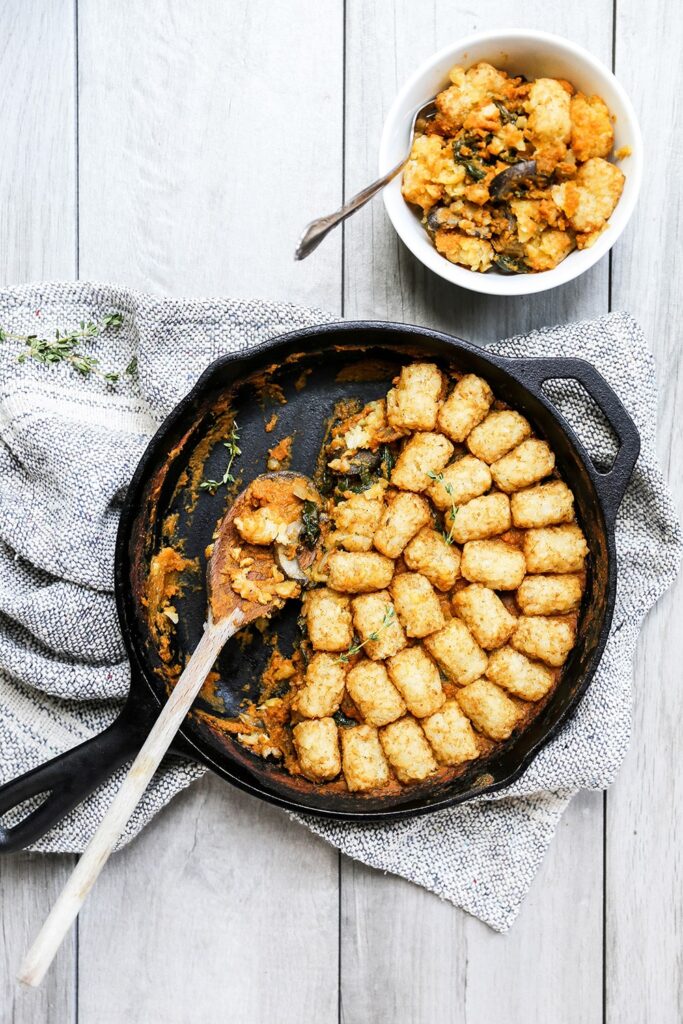 Who doesn't love an old fashioned tater tot casserole? This vegan version takes a deliciously healthy spin with the addition of spinach and pumpkin. I can't think of a tastier way to get in those veggies!
Breakfast Potato Casserole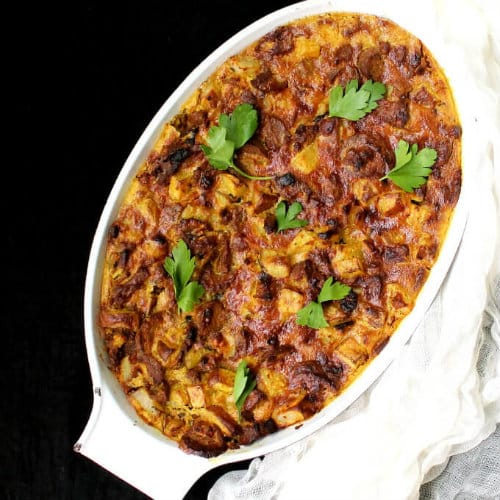 What could be better than hash browns and vegan Italian sausage smothered in a "cheesy" sauce? That is what this recipe offers. This is like a vegan hash brown casserole with sausage (vegan). It would be a great main or side dish for a breakfast or brunch. This casserole will definitely break your fast with its hearty and comforting goodness, and you can make it the night before too.
Get the recipe HERE.
Enchilada Breakfast Casserole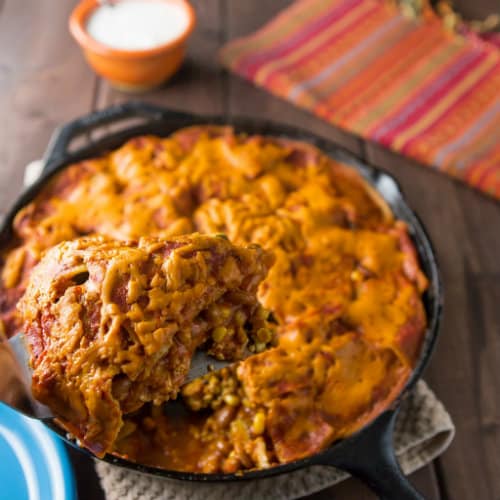 This is a zesty south-of-the-border offering on our list of vegan breakfast casseroles. This is also a great source of protein, and it uses corn, beans and squash with a tofu scramble and vegan cheese. This make-ahead dish is a delicious way to spice up your brunch.
Get the recipe HERE.
 Vegan Tofu Scramble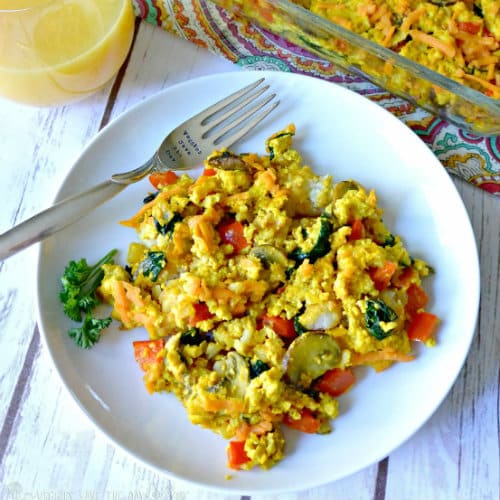 What could be better than tater tots smothered in a vegan tofu scramble loaded with veggies and vegan cheese? Not much. This recipe will be a big hit with the kids, and you can make it the day before too.
Get the recipe HERE.
Baked Almond Butter and Apricot Oatmeal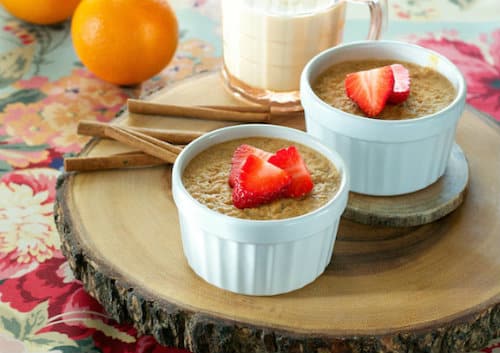 These individual casseroles can be done ahead of time and baked in the morning. The flavors of apricot, ginger, and rich almond butter make these filling and delicious. You can even make them ahead and heat them up for a busy work-week breakfast.
Get the recipe HERE.
Vegan Strata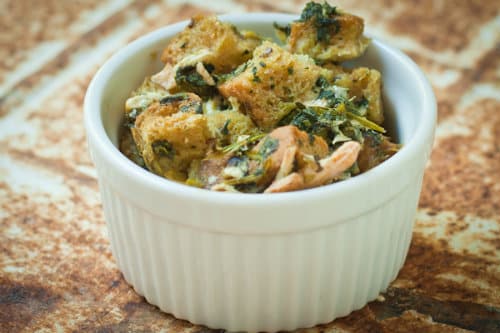 A strata is traditionally an egg based casserole with bread in it. This recipe uses tempeh bacon, mushrooms, and spinach tossed with bread and silken tofu "scrambled eggs." make this ahead of time and bake first think in the morning. This is a great brunch dish, and in individual baking dishes, they can be baked during the week for a warm breakfast.
Get the recipe HERE.
We hope that we have inspired you to try some of these great vegan breakfast casseroles that you can make ahead. That brunch party will not be so stressful with these recipes in your arsenal.