This classic Vegan Cheese Sauce recipe is extremely simple to make and can be refrigerated for up to one week. Meet your new favorite food.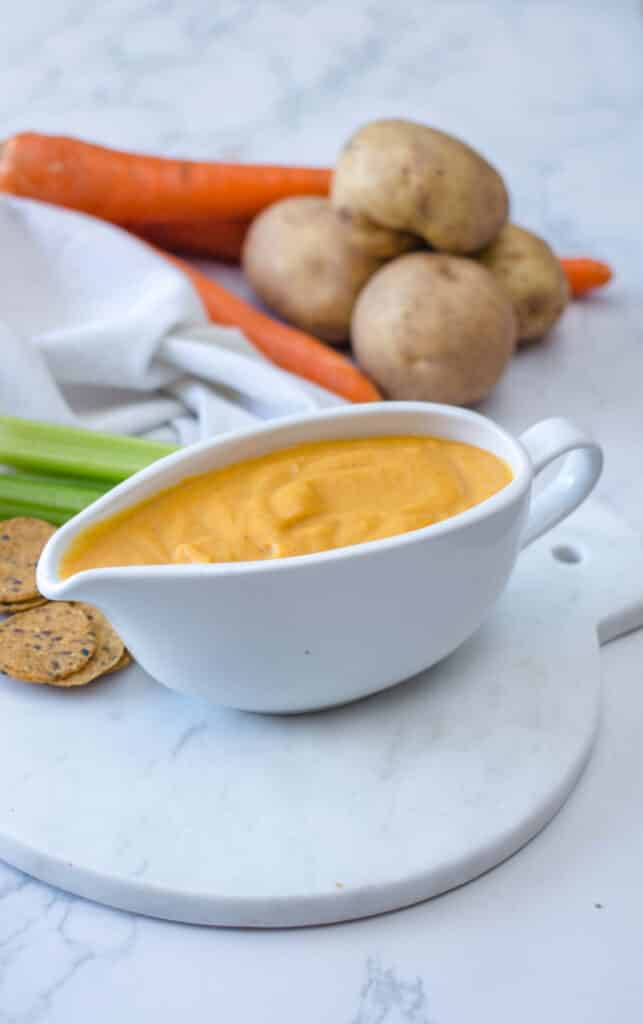 Vegan Cheese Sauce
Ingredients
1 ½ cup Yukon potatoes, peeled and quartered
⅓ cup carrots, diced
¼ cup nutritional yeast
2 tbsp olive oil
2 tbsp unsweetened almond milk
1 tsp lemon juice
1 clove garlic, minced
½ tsp vinegar
½ tsp salt
¼ tsp cumin
Instructions
Put the potatoes and carrots in a pot and cover with water.
Bring to a boil then reduce to medium heat.
Simmer for 12 minutes. Drain.
Put the potatoes and carrots in a blender. Add the remaining ingredients. Mix until it is smooth.