There are three great things to do with overripe bananas — one, bake them into breads or muffins; two, freeze them to make banana ice cream or blend into smoothies, and this is the third — bake them. Apply high heat to the very ripe or overripe fruit. Baked bananas become super sweet, with the consistency of pudding. Add some nondairy ice cream and berries, and you've got an impressive dessert that takes almost no effort to prepare.
Serves: As many as needed
1 very ripe or overripe banana per serving

Nondairy ice cream, your favorite flavor

Fresh berries (whole raspberries or blueberries, or sliced strawberries)
1  Preheat the oven to 400º F.
2  Make a lengthwise slit in the peel of each banana, then arrange, unpeeled, on a parchment-lined baking sheet.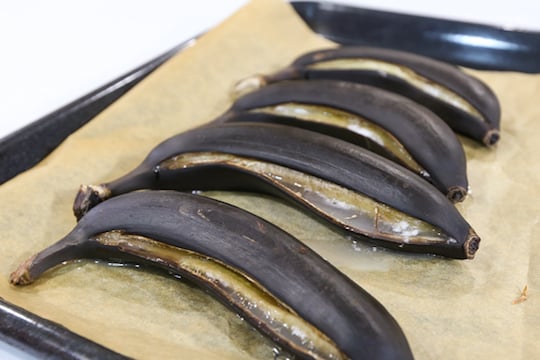 3  Bake for 10 to 13 minutes, or until the peels are completely black and the juices are running.
4  Arrange each banana on a plate and split open. Top with scoops of ice cream and a handful of fresh berries.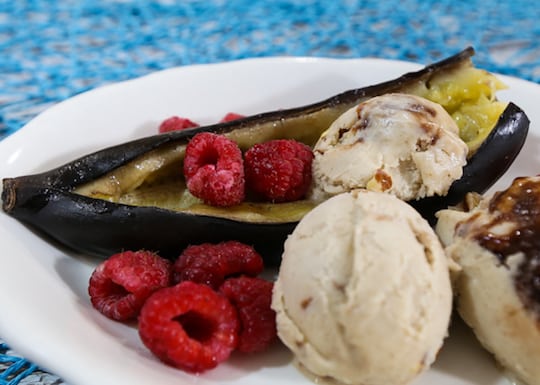 Photos: Evan Atlas