If you're planning a vegan Christmas dinner, you've come to the right place! I've rounded up all my favorite holiday worthy vegan recipes right here.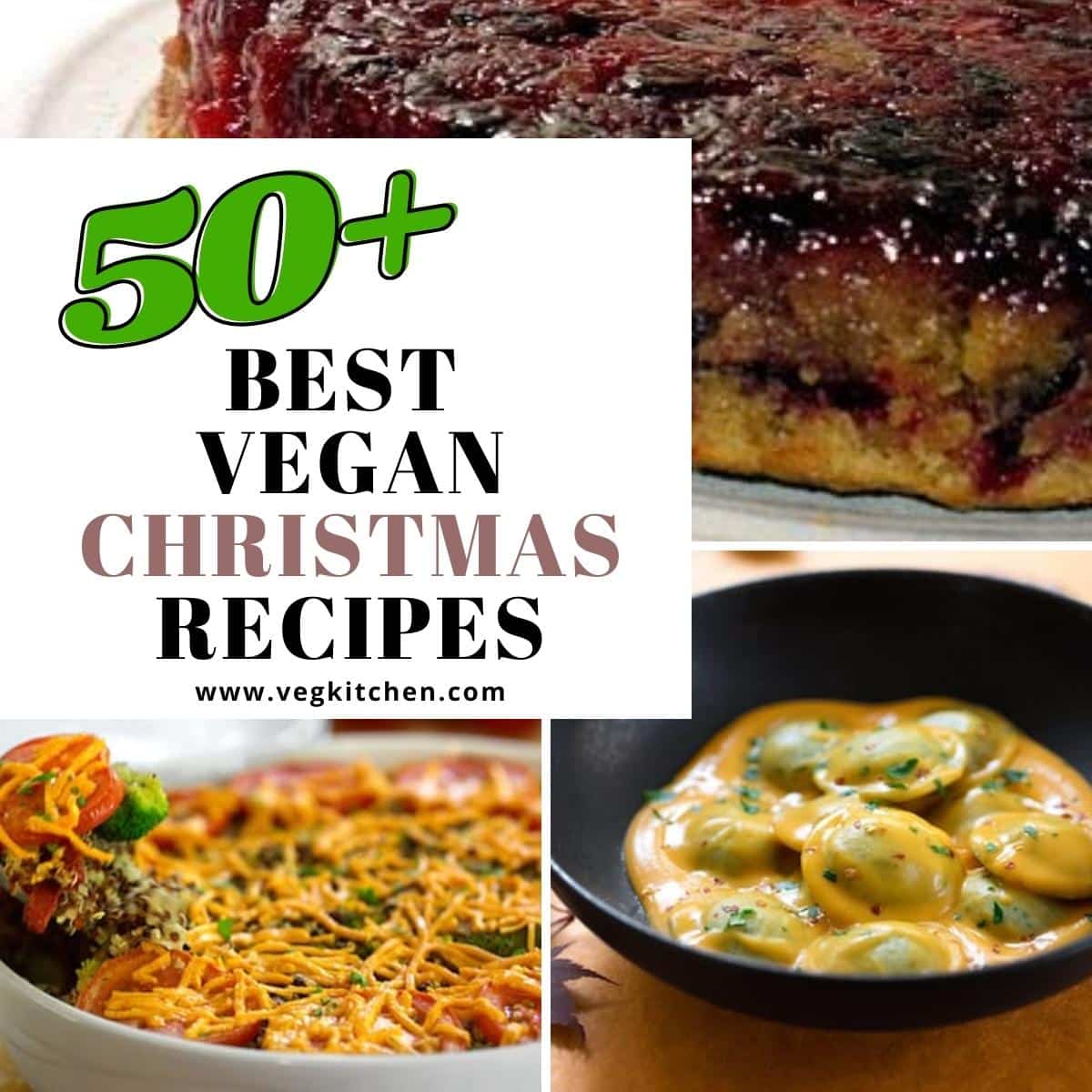 The best part of the holiday season has always been the food. Ok, fine. All the family togetherness is nice and all too. But really we're there to eat, right? 😉
And there's no reason for us plant based eaters to be left out of the fun. So I've gathered up all my favorite vegan Christmas recipes here. From appetizers to meatless main dishes to indulgent vegan desserts - there's something for everyone!
And if you're here planning your holiday menu, don't forget to check out our new Vegan Thanksgiving and Vegan Christmas cookbooks!
Best Vegan Christmas Recipes
Here's a mix-and-match list of festive and colorful vegan Christmas recipes to make planning your holiday gatherings easier and healthier.
I hope you found the perfect additions to your vegan Christmas menu. For more inspiration, check out all of my vegan Christmas recipes, and these delicious ideas:
And for the easiest holiday yet, don't forget to check out my complete Vegan Christmas cookbook!