Unbaked Fig Bars by Gena Hamshaw have all of the chewiness and sweetness of traditional fig cookies, but they're made with wholesome almonds, oats, and real dried figs. Truly perfect for the holiday!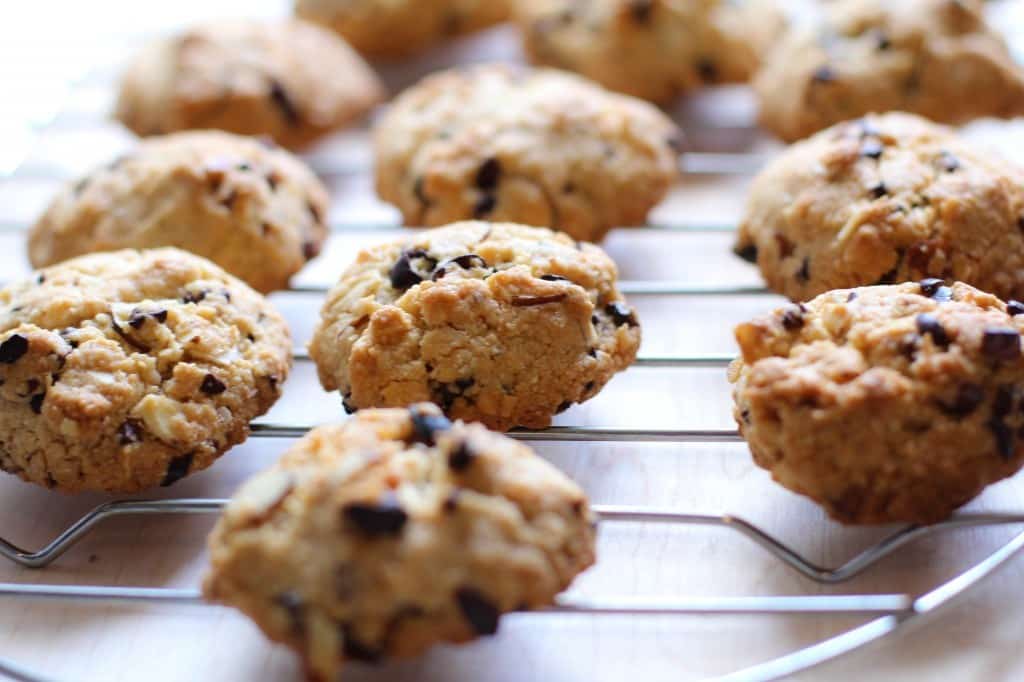 Crunchy Almond Cacao Nib Cookies by Sophia Zergiotis are truly guilt free. They're refined sugar-free, dairy free, and filled with nutritional ingredients. They are very light and the cacao nibs offer the perfect crunchy texture. If you are unfamiliar with cacao nibs, they are nature's chocolate chips. Cacao nibs are literally cacao beans that have been roasted and separated from their husks, then peeled and crumbled.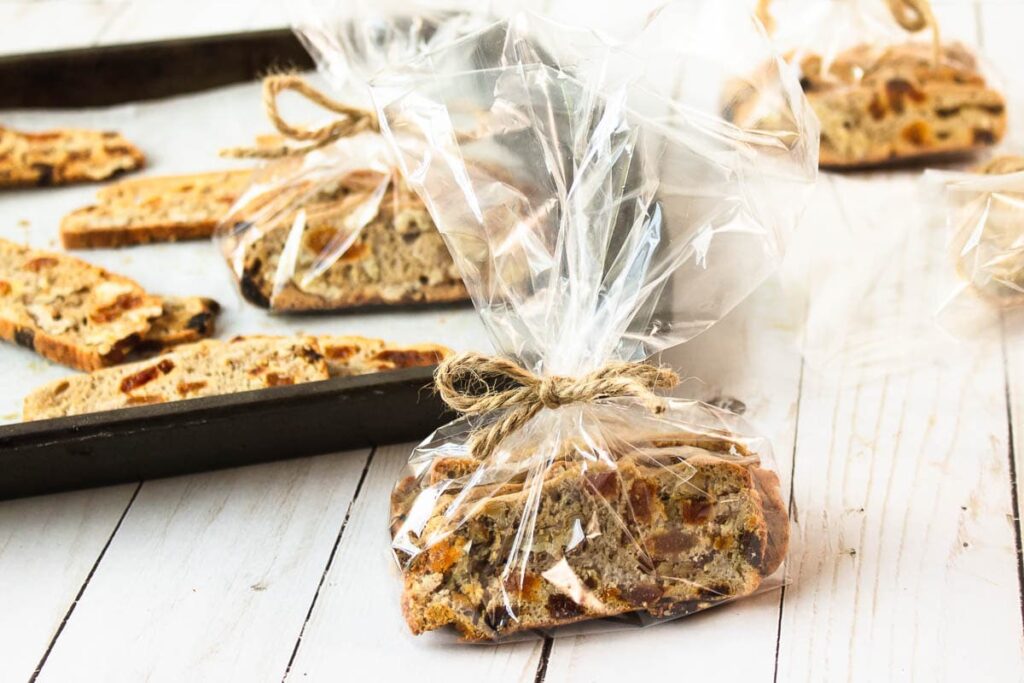 These Vegan Biscotti cookies are a tried and true holiday favorite. Growing up in an Italian family biscotti was something we had every single year at the holidays. This version is tasty, plant-based, and easier than you think. They make great holiday gifts too!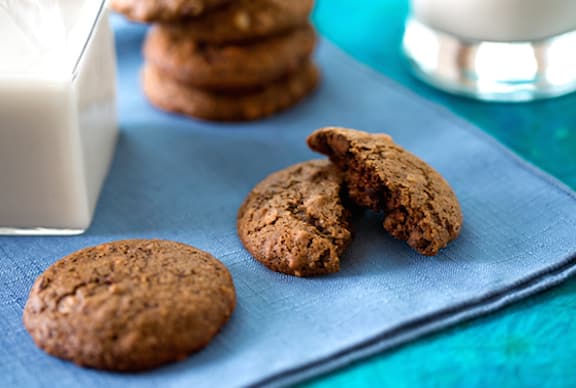 Brownie Bites are delicious, luscious and have no fat added. This recipe by Chef Beverly Bennett was a favorite of my kids during their teen years. Moist and fudgy, it isn't hard to see why it was one of their most frequently requested treats.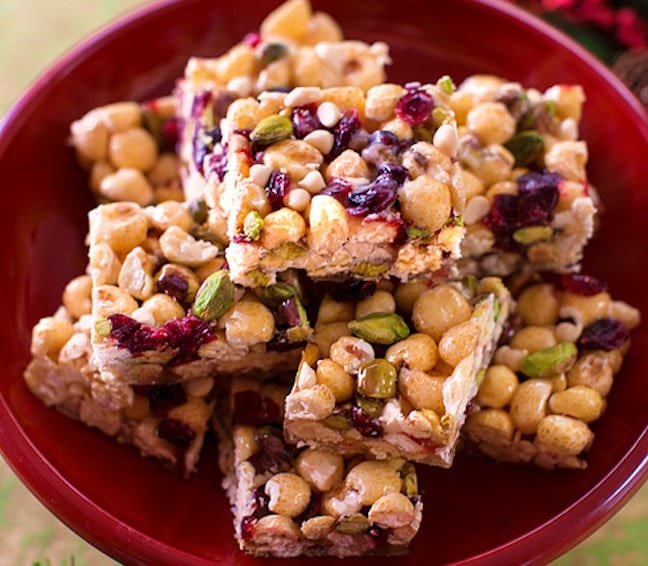 Christmas Popcorn Bars by Hannah Kaminsky are perfectly festive with red and green mix-ins add the excitement here, but if cranberries and pistachios are not your favorites, don't be afraid to stray into more diverse ingredient pools. Dried cherries, strawberries, or raspberries would be alternatives that still keep the color theme, and of course the options are endless for other hues.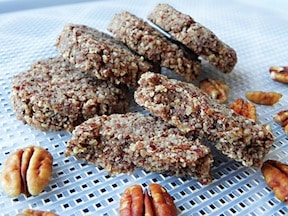 These crisp on the outside, tender on the inside, Chef Amber Shea's Pecan Shortbread Cookies are a consistent favorite. With only four ingredients, you could practically make these with your eyes closed!
These Almond Thumbprint Cookies by Allyson Kramer are as simple to make as they are beautiful. Use any flavor of preserves you'd like in these…. I happen to really love the amber glow of the apricot preserves. A thicker jam or fruit preserve is key to having a uniform color puddle in your cookies. Sprinkle with a touch of confectioners sugar for the ultimate eye-popper.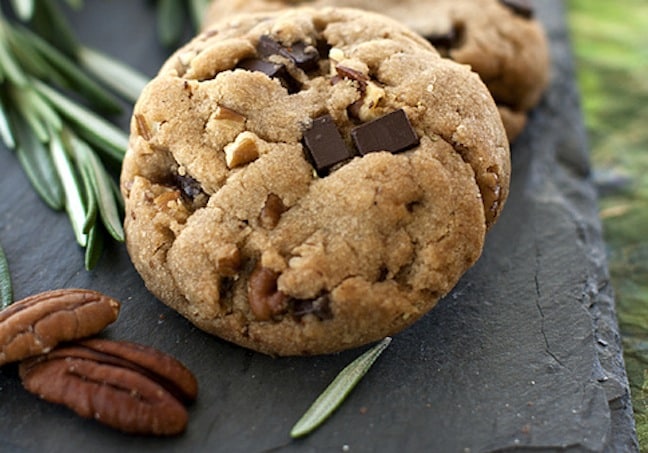 Spiced Rosemary Chocolate Chip Cookies by Hannah Kaminsky are certainly not your grandma's or your mom's chocolate chip cookie, but that's probably a good thing, too. With so many options already available around this time of year, why not take the opportunity to try something a bit different?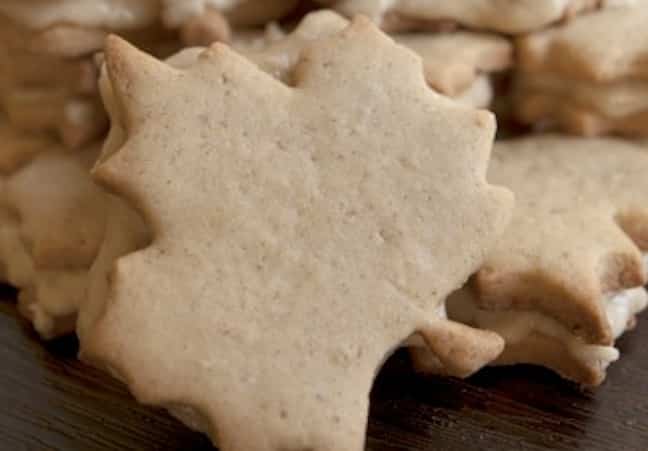 Cream-Filled Maple Leaf Cookies by Lauri Sadowski showcase the bounty of Canada's many maple farms. If you've never had one, now's the time to enjoy this sandwich cookie filled with maple buttercream frosting. They're free of nuts, peanuts and yeast.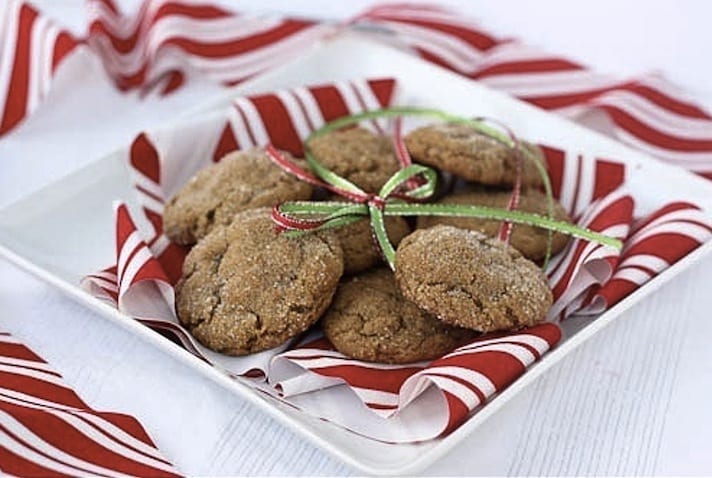 Make your own Vegan Ginger cookies by Heather Neal to surprise family, friends, and neighbors. These are spiced ginger cookies with a hint of cinnamon in every bite.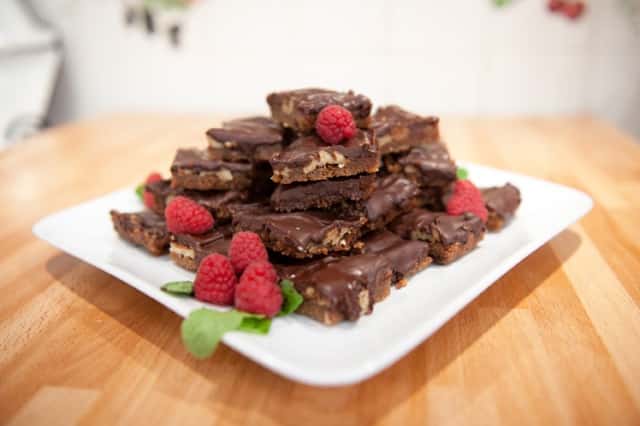 For years, Laura Theodore's mom has been making a dairy-based version of classic turtle cookies for the holidays. Several years ago we decided to create a vegan version of her Turtle Cookie Squares, which is as good as—or maybe even better than—the original recipe.