These delicious no-fat-added vegan cookies taste like luscious brownies. Contributed by vegan chef Beverly Lynn Bennett, this recipe was a favorite of my kids during their teen years, along with her Crispy Rice and Almond Treats. Moist and fudgy, it isn't hard to see why it was one of their most frequently requested treats. Photos by Hannah Kaminsky.
Yield: 3 dozen cookies
7 pitted prunes
¼ cup hot water
1 ⅓ cups unbleached cane sugar (or white sugar from sugar beets)
½ cup non-dairy milk of choice
2 teaspoons vanilla extract
½ teaspoon almond extract
1 ¾ cups unbleached white flour
¼ cup cocoa powder
1 teaspoon cinnamon
1 teaspoon baking soda
½ teaspoon sea salt
1 cup vegan chocolate chips
½ cup walnuts, roughly chopped
Preheat the oven to 350º F.
Line two cookie sheets with parchment paper and set aside.
In a small bowl, place the prunes, pour the hot water over them, and set them aside for 15 minutes to rehydrate. Transfer the prune mixture to a blender or food processor and process for 1 to 2 minutes to form a smooth puree.
Add the sugar, nondairy milk, vanilla, and almond extract, and process an additional 1 minute. In a large bowl, sift together the flour, cocoa powder, cinnamon, baking soda, and salt.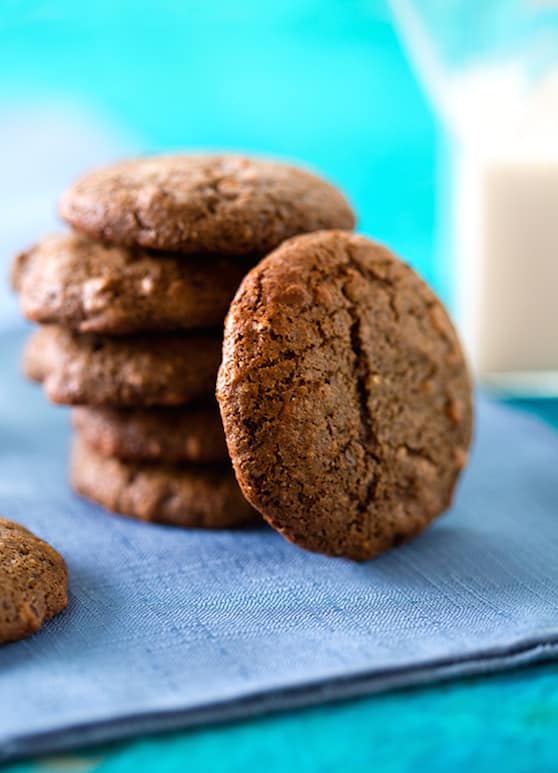 Add the wet ingredients to the dry ingredients and stir well to combine. Gently fold in the chocolate chips and walnuts.
Working in batches, using a 1 tablespoon measuring spoon, portion tablespoonfuls of the dough onto the prepared cookie sheets, and space them 2 inches apart.
Bake for 10 minutes or until set, but still soft to the touch. Allow the brownie bites to cool on the cookie sheets for 2 minutes before transferring them to a rack to cool completely. Repeat the portioning and baking procedure for the remaining dough. Store in an airtight container.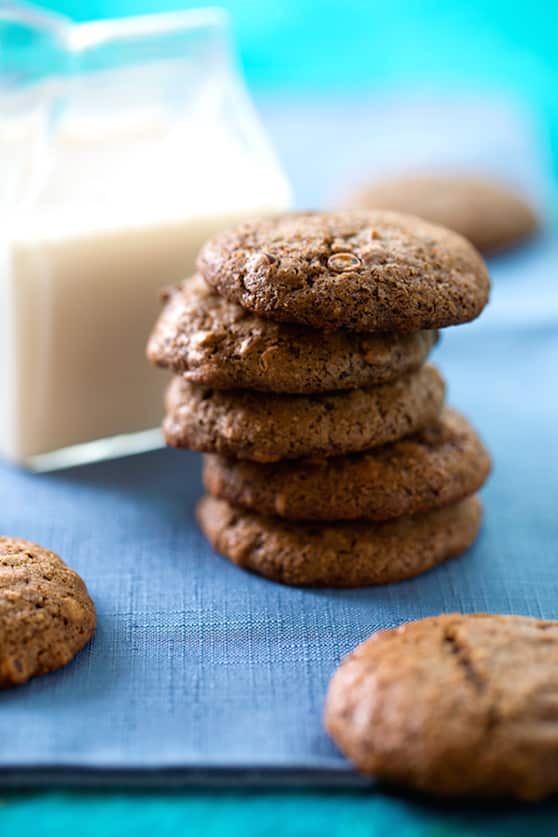 Contributed by Beverly Lynn Bennett, fromThe Vegan Chef.