Salad bars are often an appealing option for healthy food fans at restaurants, so why not serve one in your own kitchen? Here's how to put together a delicious and easy salad bar at home. It's a fantastic way to put together a last-minute company meal or for building a dinner around fresh raw veggies when you're too rushed or tired to do a lot of cutting.
For a larger meal, consider a soup (or chili) and salad dinner. Classic Veggie Chili is a crowd-pleasing choice for cooler months; a cold soup like Gazpacho for summer (and if you want to take the hack a bit further, try our Brilliant 4-Ingredient Gazpacho).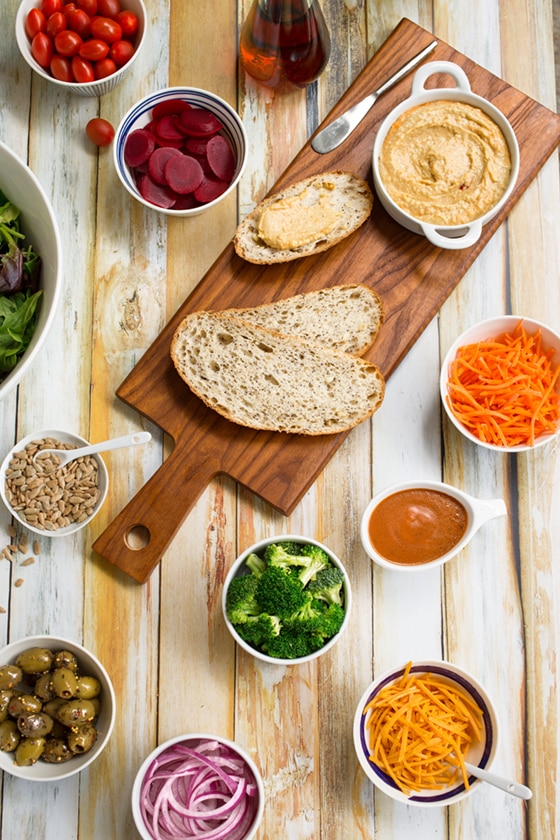 The items listed below need little or no prep. Here are some items to place in individual serving bowls for everyone to take as they wish. Use as many as you'd like, depending on the size of your crowd and what they prefer. Enlist your family or guests together to arrange these items in serving bowls. There's not more to it than that! Then, of course, everyone assembles their own salads.
What you can include (include as many as you'd like):
Mixed baby greens or other ready-to-use salad greens
Cherry tomatoes or diced tomatoes
Baby carrots or pre-shredded carrots
Broccoli florets (precut if you'd like)
Coleslaw cabbage, pre-shredded
Canned beans or chickpeas, drained and rinsed
Olives, black or green
Pickled beets (jarred), drained
Toasted sunflower seeds
Shredded vegan cheese
Red onion, cut into thick slices
Spiralized vegetables
Two or three different types of natural salad dressings, or olive oil and balsamic vinegar
Fresh whole grain breads
Hummus or other spread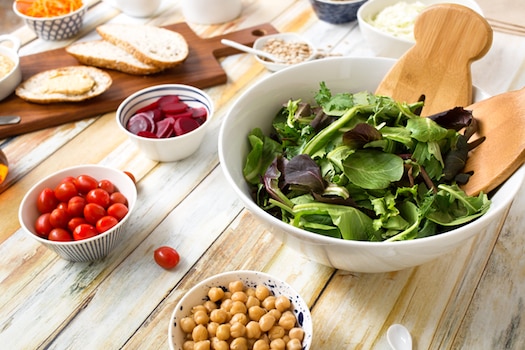 Your family and guests will be more excited by "salad bar" than a mere salad!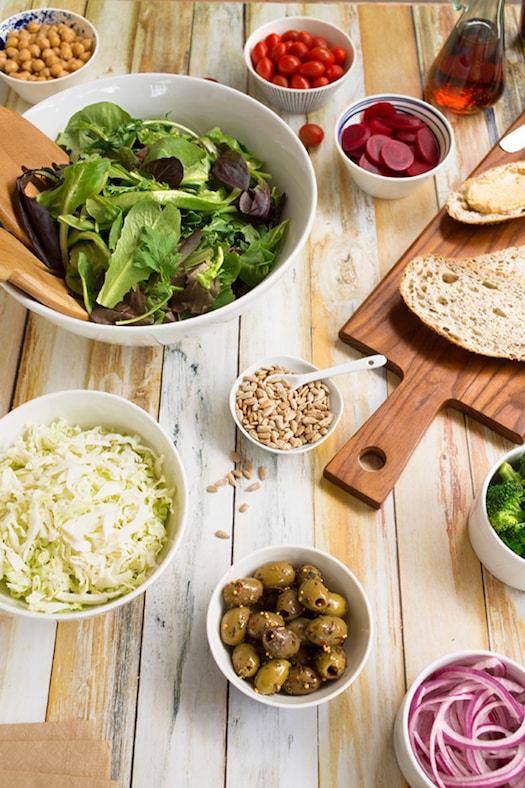 Photos by Hannah Kaminsky