If you like cooked vegetables, you will love these beautiful Buddha bowls with squash, fresh spinach, tempeh, and quinoa. All of the lovely vegetables in this bowl give it so many vibrant colors. With a vegetable protein like tempeh, this version of a Buddha bowl is one of my favorites.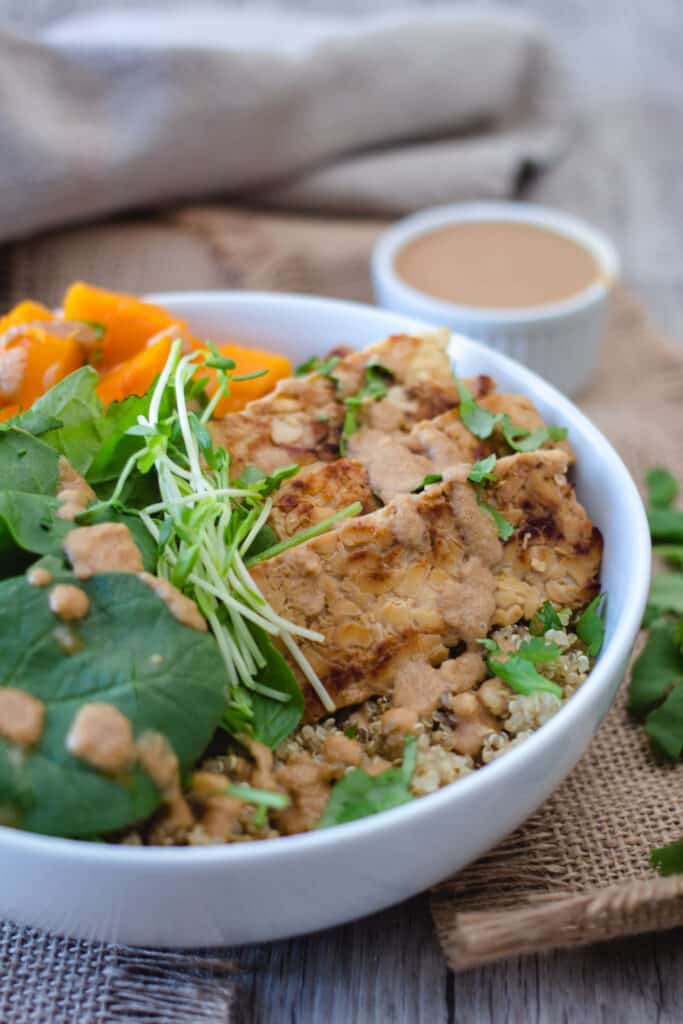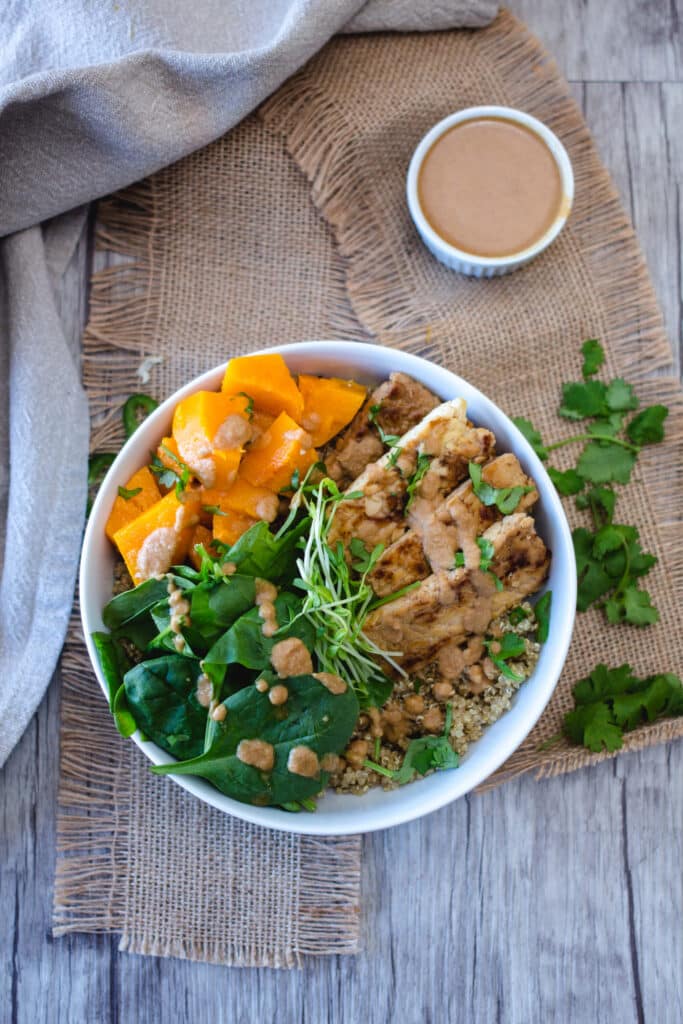 Tempeh Buddha Bowl
Ingredients
Marinated Tempeh
1 package tempeh, cubed
2 tbsp sesame oil
1 tbsp rice vinegar
salt and pepper
Vinaigrette
2 tbsp creamy peanut butter
2 tbsp soy sauce or tamari
1 tsp fresh ginger, grated
juice of 1 lime
1 tbsp olive oil
½ cup warm water
Buddha Bowl
½ fresh squash or 1 cup frozen cubes squash
2 cups quinoa
2 cups baby spinach
Instructions
In a bowl, mix all the marinade ingredients and add the tempeh. Marinate in the fridge for 30 minutes to 24 hours.
Prepare the vinaigrette. In an airtight jar, mix all the vinaigrette ingredients and stir vigorously. Set aside.
When the marinated tempeh is ready, sauté the tempeh for about 5 minutes in a warm, slightly oiled pan.
Assemble the buddha bowl by dividing all the remaining buddha bowl ingredients into 2 large bowls. Add the tempeh and the vinaigrette to taste.
Keep the rest of the vinaigrette in the fridge up for 5 days.