Everyone will love this Grilled BBQ Tofu recipe! These delicious slices of tofu coated with barbecue sauce, then grilled on the BBQ are a Vegan's dream come true.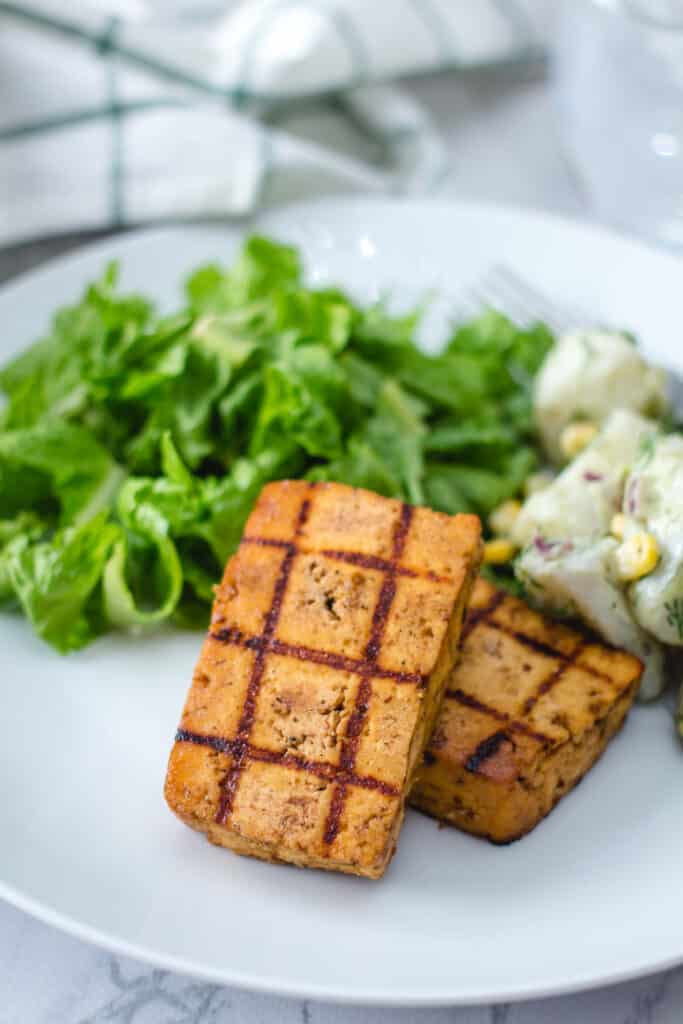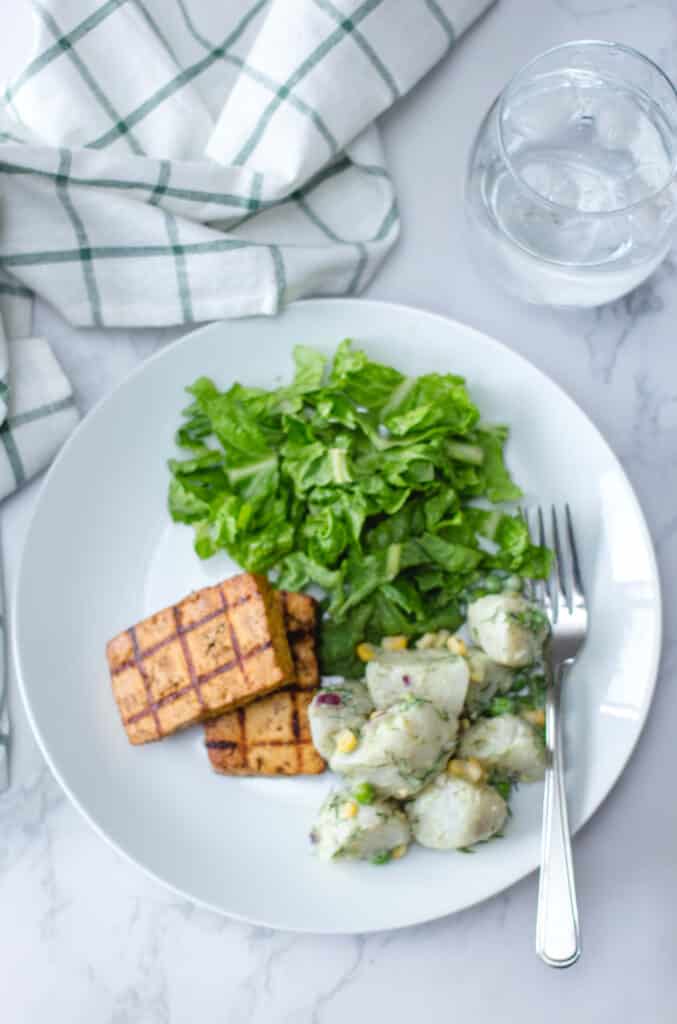 Grilled BBQ Tofu
Ingredients
1 (1 lb) package extra firm tofu
6 tbsp BBQ sauce
1 tbsp soy sauce
2 tbsp water
1 tsp oregano
1 tsp garlic, finely chopped
1 tsp salt
½ tsp pepper
3 tbsp olive oil
Instructions
Drain and dry the tofu, then cut into slices. Place in a container with a lid.
Whisk together BBQ sauce, soy sauce, water, oregano, and garlic.
Add the marinade to the tofu and marinate for at least 1 hour, or up to 8 hours.
Preheat the oven grill and grill the tofu for 5 minutes on each side until it is golden brown and crisp.