I love this Homemade Salsa! You can multiply the recipe and preserve it in a Mason jar to enjoy it longer.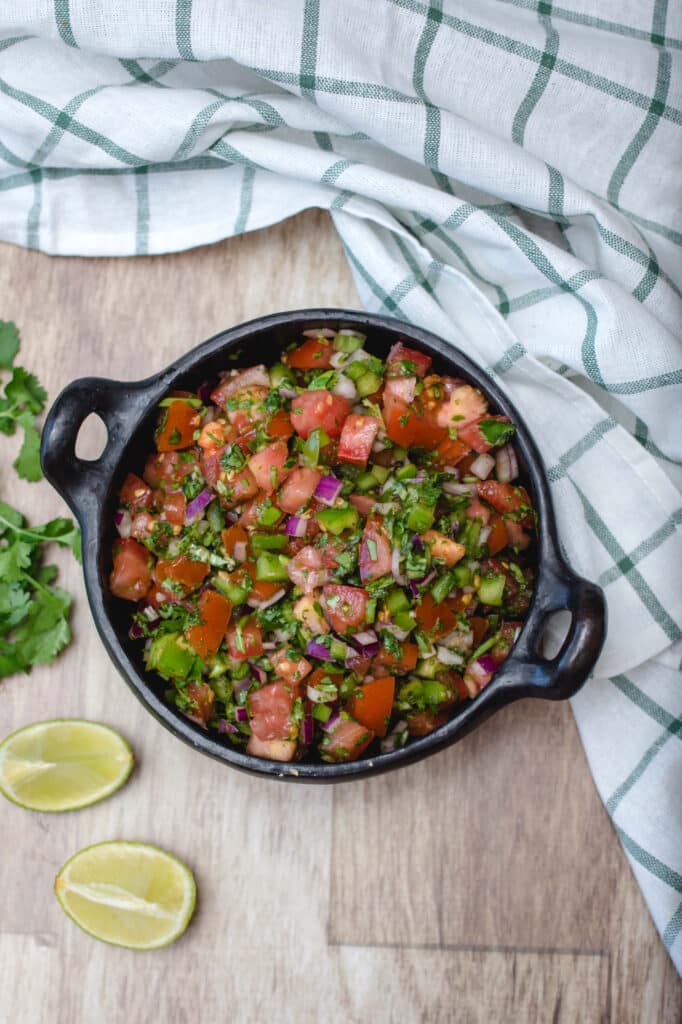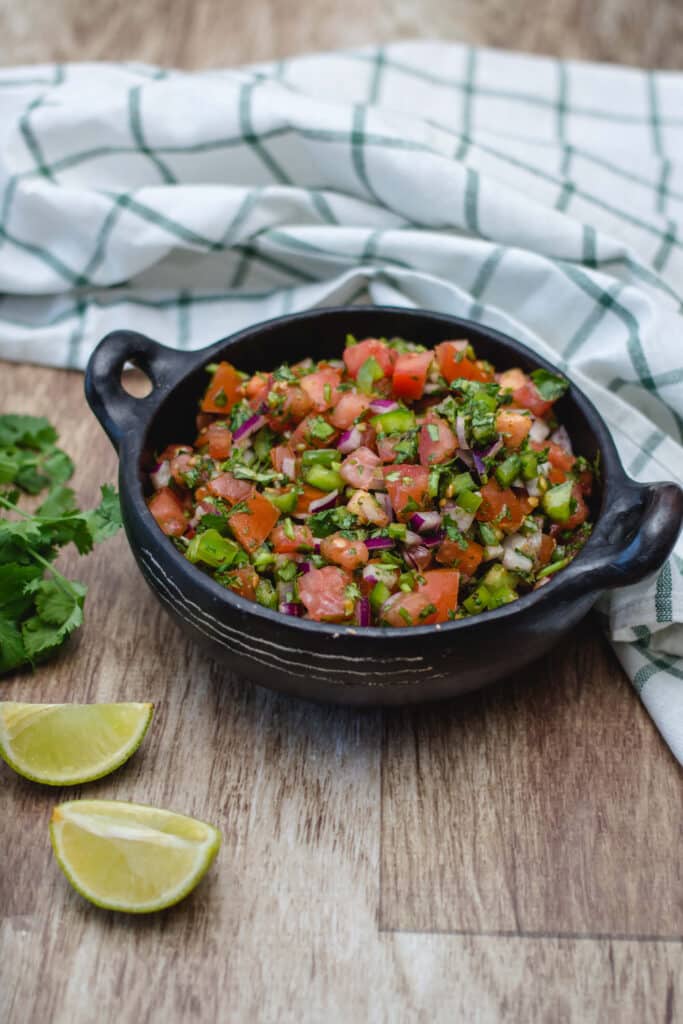 Homemade Salsa
Ingredients
2 tbsp olive oil
1 green pepper
1 small red onion, chopped
2 to 3 cloves of garlic, to taste
2 jalapeños, to taste
2 tbsp ground cumin
4 cups ripe tomatoes, sliced, seeded, and chopped
½ cup tomato paste
¼ cup white vinegar
½ cup fresh cilantro, chopped
salt and pepper, to taste
Instructions
Combine peppers, onion, garlic, jalapeño peppers, and cumin in a bowl.
Add the tomatoes and the rest of the ingredients.
Let it sit for about 25 to 35 minutes.