This recipe for onion marmalade is so good, you can put it on all your dishes—well, almost!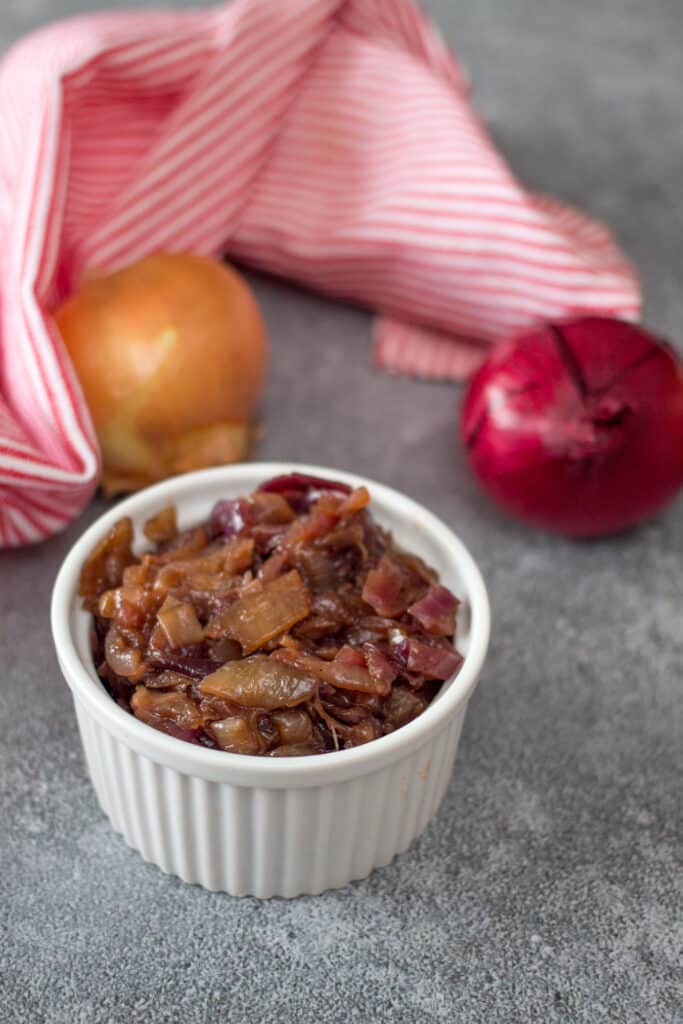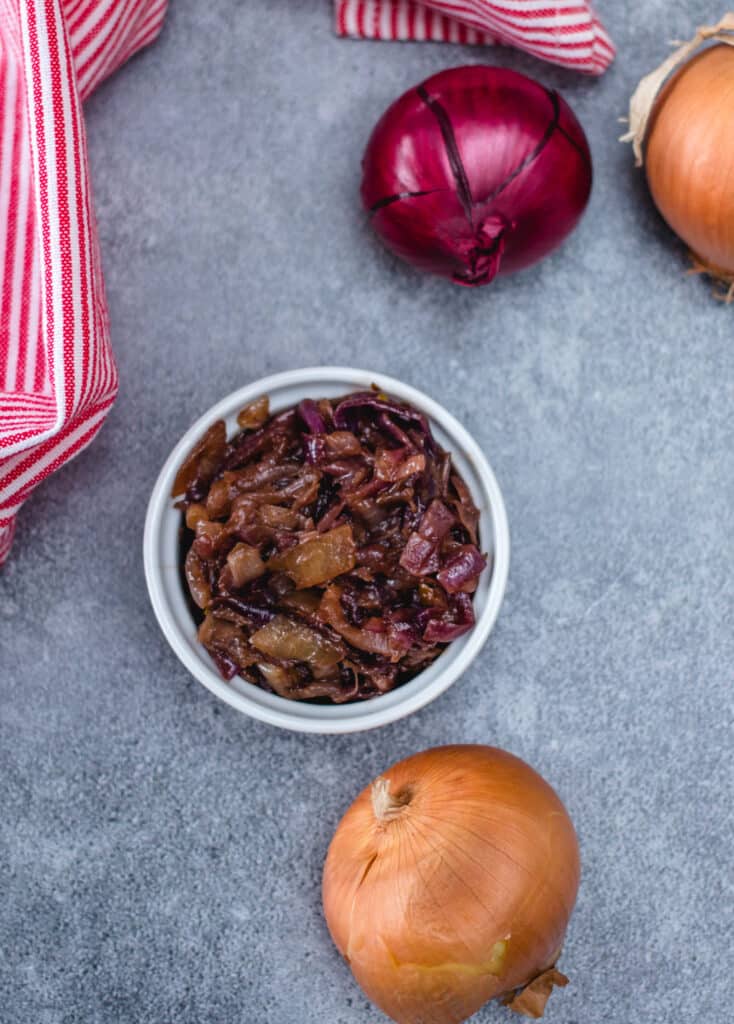 Onion Marmalade
Ingredients
4 onions, finely sliced
⅓ cup vegan butter
½ cup sugar
¼ cup balsamic vinegar
salt and pepper, to taste
Instructions
In a saucepan, soften the onions in the butter over high heat for about 10 minutes. Add the sugar and vinegar. Cook for 10 minutes.
Reduce the heat to very low heat and continue cooking for about 30 minutes, stirring occasionally. Season with salt and pepper.