Make your regular ramen soup amazing with this combination of miso, mushrooms, zucchini, and tofu. This ultra-comforting soup meal can be easily personalized to your taste.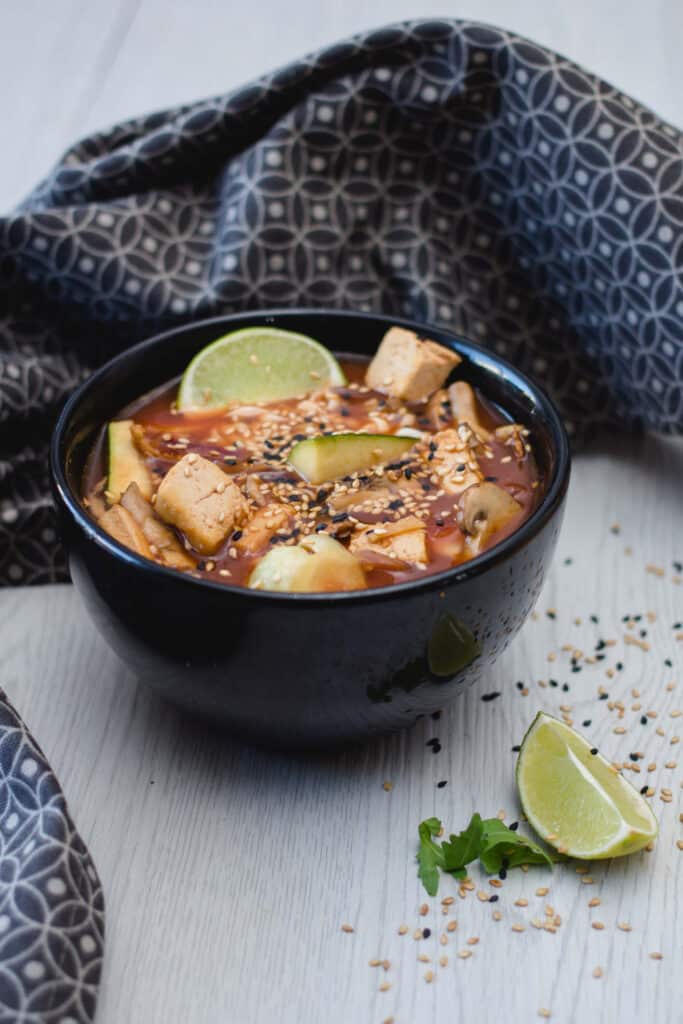 Ramen Miso Soup
Ingredients
2 tsp sesame oil
3 cloves garlic, finely chopped
1 container (900 ml) vegetable broth
3 cups water
½ block firm tofu, cubed
8 oz mushrooms, sliced
1 zucchini, chopped
4 tsp miso
2 tsp reduced-salt soy sauce
10 oz ramen noodles
Instructions
In a saucepan, heat the oil over medium heat. Add the garlic and cook for 2 minutes while stirring. Pour in broth and water, then bring to a boil.
Add Tofu, mushrooms, and zucchini. Reduce heat and simmer for 5 minutes. Mix in miso paste and soy sauce.
Meanwhile, cook noodles in a saucepan of boiling water for 2 to 3 minutes. Drain noodles and divide into 4 large soup bowls.
Cover with broth and serve.