In this recipe, cubes of tofu are marinated and baked. Hot or cold, this Perfect Marinated Tofu can be used as an appetizer or be served with rice and steamed vegetables.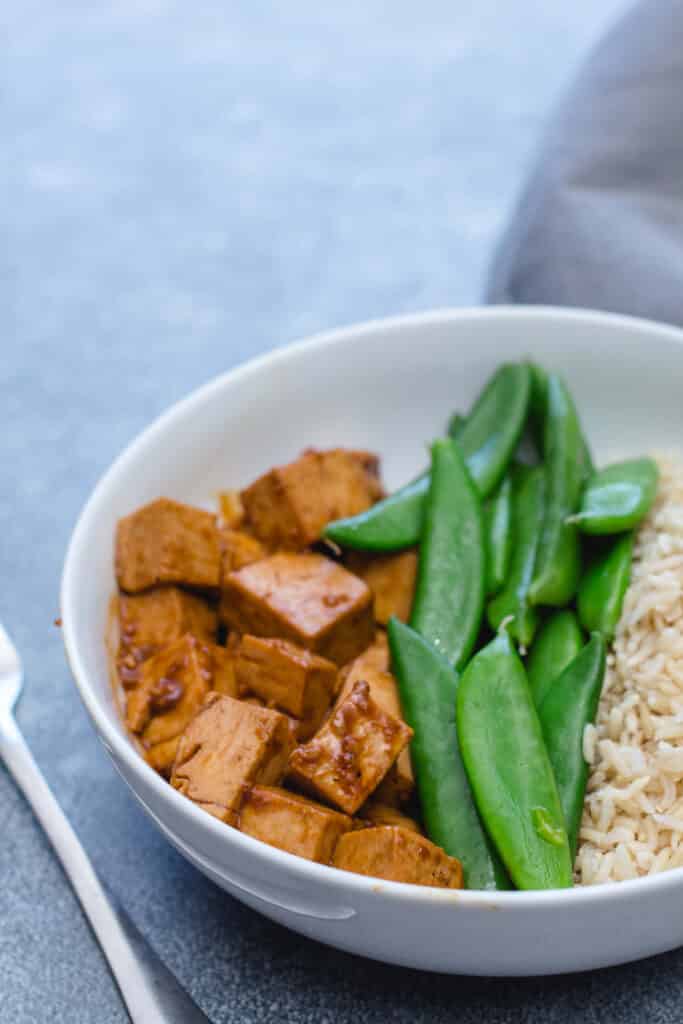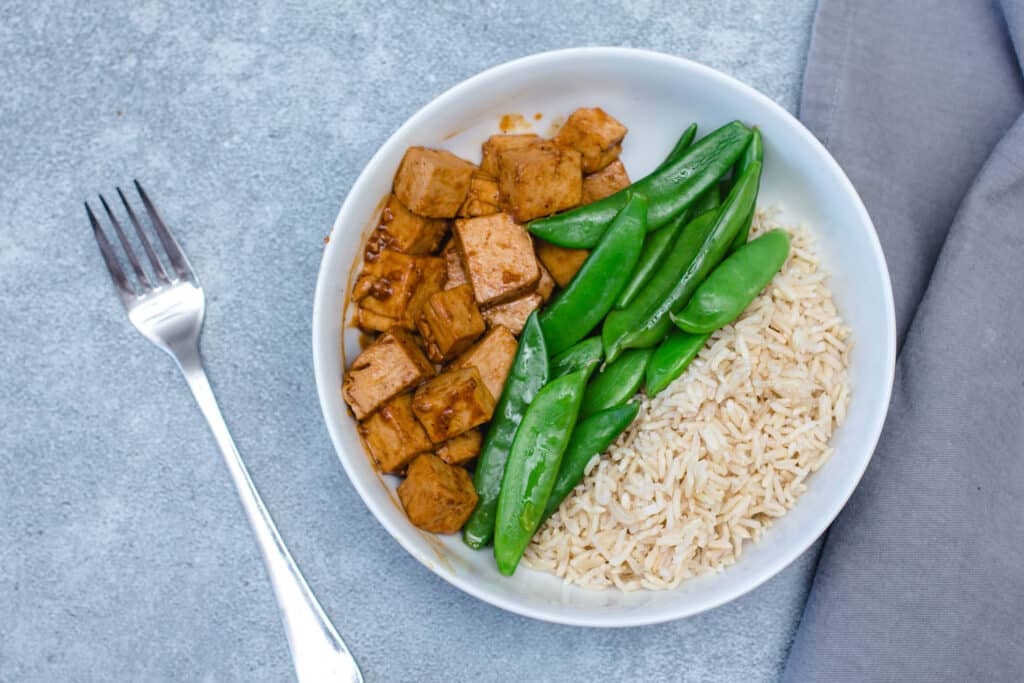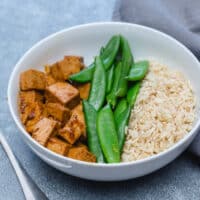 Ingredients
1

block

450 g extra firm tofu

1/4

cup

tamari or soy sauce

2

tbsp

maple syrup

2

tbsp

ketchup

1

tbsp

vinegar

1

tbsp

sesame seeds

1/4

tsp

garlic powder

1/4

tsp

black pepper

1

tsp

smoke-flavored liquid
Instructions
Preheat oven to 375°F. Spray oil on a cookie sheet.

Cut tofu into ½ inch slices and press lightly to remove excess water. Cut slices into ½ inch cubes.

In a bowl, combine tamari or soy sauce, maple syrup, ketchup, and vinegar Add sesame seeds, garlic powder, pepper, and smoke-flavored liquid. Place cubes of tofu in the mixture, cover, and marinate for at least 1 hour.

Place the tofu on the prepared cookie sheet in one layer. Bake 15 minutes. Turn the cubes of tofu and cook another 15 minutes.