Contributed by Garrick Dee Tan. When it comes to staying healthy and fit, a lot of health experts like dieticians and doctors would say that you should eat a lot of fruit and vegetables. How much? It varies. For instance if you're a 35 year old male who does not exercise a lot, you should eat at least 2 cups of fruit and 3 cups of vegetables.
This handy tool from the Centers for Disease Control and Prevention (CDC) will calculate how much you should eat depending on your age, sex and physical activity level.
What counts as a cup? According to the CDC a whole small apple can be considered as a cup, a large banana is considered a cup, half a cup of sweet potato + half a cup of green beans is considered a cup. Here's the full chart.
Eating all that vegetables and fruit really fills up your stomach which is great because it'll leave less room for junk food but the digestive system gets overwhelmed.
One option that will help health conscious folks like you and I consume more fruits and vegetables is juicing, and I'll share with you 4 reasons why you should consider incorporating this practice into your diet.
Allows you to consume more fruits and vegetables
Like what I said earlier in this article depending on your age, sex and physical activity level you need to consumer 5 to 6 cups fruits and vegetables. Juicing helps you consume more because the process separates liquid from pulp.
What's left is a liquid brimming with live enzymes and nutrients get absorbed by the body without having to be digested by the gut. This in a way helps rest the digestive system.
Helps treat certain types of ailments like diabetes
Diabetes is an epidemic that affects over 30 million Americans with over 1.5 million new cases per year. One of the best natural remedies used with success by a number of people to control diabetes is bitter melon.
This (you guessed it) bitter fruit contains four ingredients that is known to help the body's capability to absorb and process sugar. These four ingredients are vicine, polypeptide-P, charantin and lectin.
It is so potent that doctors and health practitioners have warned against combining this with diabetic medication because it could cause hypoglycemia or a condition where the blood sugar falls to dangerously low levels.
Dosages vary but the maximum you can safety take is around 2 bitter melons per day. If you've tasted bitter melon, it is very bitter and I doubt no matter how good the chef is you won't be able to eat a whole piece.
An alternative is to juice bitter melon. This removes all the pulp and what you get is a concentrated drink that has helped thousands of people reverse type-2 diabetes. If pure bitter gourd is too bitter for your taste you can try adding these ingredients.
Important note: If you're under medication, consult with a physician first before incorporating this into your diet because like what I've said combining this with diabetic medication can cause hypoglycemia. And when you do take this regularly monitor blood glucose levels – if it falls within normal levels ask your doctor if you can discontinue medication.
Helps you lose weight
No, I'm not talking about a juice fast where you'll eat nothing but juice. I'm talking utilizing juicing into your diet in order to reduce hunger pangs.
While a juice fast can work for the short term and I've read a lot of success stories, the truth is it isn't sustainable for an extended period and can be dangerous if you do it the wrong way.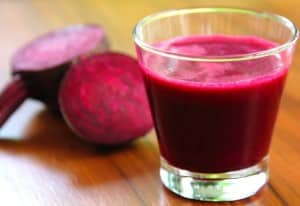 What I'm suggesting here is a solution where you don't need to starve yourself. The solution involves drinking fresh juice before a meal or in-between meals in order to curb the hunger pangs that normally would occur if we don't eat snacks in between meals.
Health experts agree that eating smaller portions is the key in losing weight and keeping it off but if what you are eating in between meals is rich in fructose then this method can also work against you, which is why drinking juice or a smoothie / juice combo is a better option.
Not only will your body get the nutrients it craves for thus reducing appetite, it also lessens the carb and sugar intake. This will result in weight loss minus the nutrient deprivation.
If you don't believe me, try some of these recipes before any meal and see if it helps in reducing hunger pangs. Some of these recipes have ingredients that help in weight loss like Avocado and Grapefruit.
Improves digestion
A health digestive system is important to our overall health, in fact a third of our immune system is found in the digestive tract and research confirms this.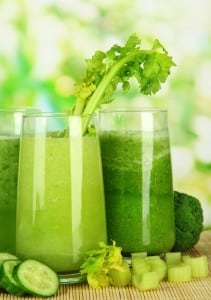 Juicing helps indirectly by providing you with a healthier alternative to store bought juices.
Fruits like lemon also help with the digestive system by lubricating the digestive system and softening the stool. Drinking a cup of warm lemon water in the morning will help improve in fact will help digestive health by stimulating the liver to produce bile which is a fluid needed to flush out waste from the gut.
Another ingredient you can add to your juices to improve digestion is ginger. Eating a thumb of ginger is just plain impossible but juicing it is not and adding it adds a nice spicy contrast.
Next week, I'll cover the most common mistakes a lot of people make when juicing. One of them is a key contributor in people gaining weight so please stand by for that.