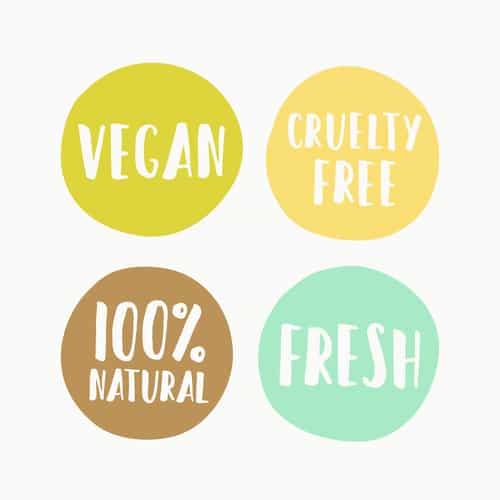 You are serious about doing everything you can to prevent cruelty to animals. In addition to eating a plant-based diet, you are devoted to furnishing your home and taking care of your body with animal-free products.
But you know how hard shopping for personal care items can be. You know how it feels to stand in the beauty aisle with all of the shampoo, lotion, makeup and cleaning products and not knowing how to choose. To help you maintain the cruelty-free life, check out the following resources:
Cruelty-Cutter App
To help ensure you are buying products that have not been tested on animals, download the Cruelty-Cutter app. This handy app lets you scan an item in the grocery store and immediately learn about its animal testing status. You can also share praise or concern with various companies through the app, and you can boycott anyone who continues to test on animals.
To use this app, make sure you have an up-to-date smartphone, like the LG G5, which has an easy-to-read screen that is always in daylight mode. This means it's a snap to use in stores with a lot of fluorescent light. It's also super quick to unlock with the fingerprint sensor, so if you're juggling with a full cart, you can still access the app.
Leaping Bunny Website
While you want to believe that any company that advertises itself as "cruelty-free" truly is, it is not always 100 percent true. As Leaping Bunny notes, some companies have decided to abide by their own definition of the term and have not worked in conjunction with any animal protection groups.
In response to this issue, eight national animal protection groups joined together to form the Coalition for Consumer Information on Cosmetics. The CCIC has an internationally recognized Leaping Bunny logo, and the Leaping Bunny website is an incredible resource on which companies are truly animal-friendly. To make shopping easier, bookmark the site on your smartphone or tablet and then look up the brand names when you are at the store.
PETA Certification
To be certified as cruelty-free through PETA, a company has to sign PETA's statement of assurance or provide a statement that verifies they do not conduct any animal testing on any of its ingredients, finished products or formulas. They must also pledge to not do animal testing in the future. To help you stay cruelty-free at all times, join PETA's Beauty Without Bunnies program by emailing [email protected].
Cruelty-Free Kitty
Another great website to bookmark on your smartphone is called Cruelty-Free Kitty. The site features a free guide filled with information on 75 brands of cruelty-free makeup. As a bonus, it includes data on brands in every price range, starting at the inexpensive mascara you can find at the local drugstore to the spendy stuff at your local department store. In addition, the guide only includes brands that are not owned by a parent company that tests on animals.