"Part sociological experiment and part adventure comedy, Vegucated follows three meat- and cheese-loving New Yorkers who agree to adopt a vegan diet for six weeks. Lured by tales of weight lost and health regained, they begin to uncover the hidden sides of animal agriculture that make them wonder whether solutions offered in films like Food, Inc. go far enough. This entertaining documentary showcases the rapid and at times comedic evolution of three people who discover they can change the world one bite at a time." Watch the trailer here, on the Official Vegucated website.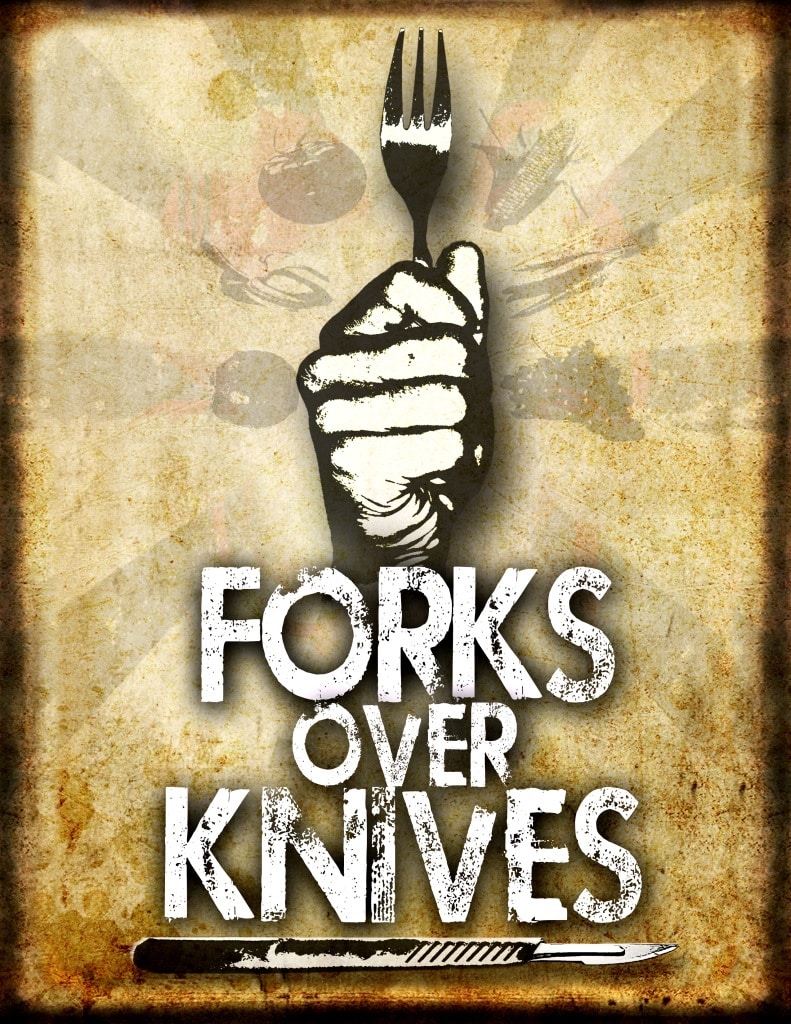 Forks Over Knives*
"Forks Over Knives examines the profound claim that most, if not all, of the degenerative diseases that afflict us can be controlled, or even reversed, by rejecting our present menu of animal-based and processed foods. The major storyline in the film traces the personal journeys of a pair of pioneering yet under-appreciated researchers, Dr. T. Colin Campbell and Dr. Caldwell Esselstyn." You can watch the official trailer here.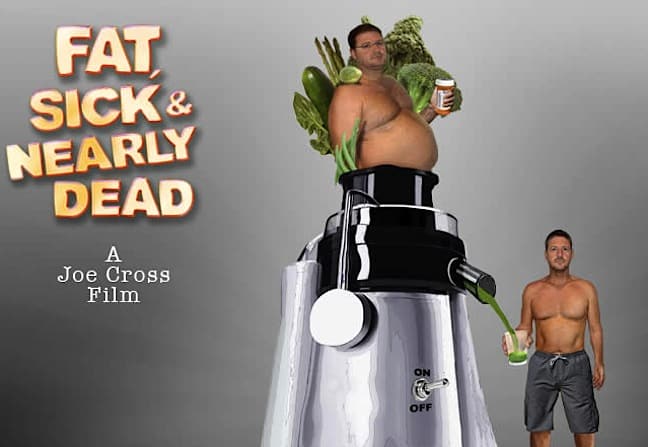 Fat, Sick, & Nearly Dead*
100 pounds overweight, loaded up on steroids and suffering from a debilitating autoimmune disease, Joe Cross is at the end of his rope and the end of his hope. In the mirror he saw a 310lb man whose gut was bigger than a beach ball and a path laid out before him that wouldn't end well— with one foot already in the grave, the other wasn't far behind. Fat, Sick, & Nearly Dead is an inspiring film that chronicles Joe's personal mission to regain his health. Watch the trailer here, on the Official Fat, Sick, & Nearly Dead website; also take a look into the sequel.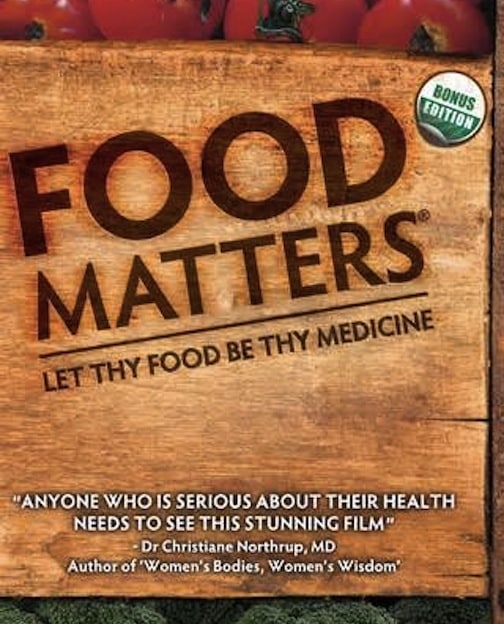 Food Matters*
With nutritionally-depleted foods, chemical additives and our tendency to rely upon pharmaceutical drugs to treat what's wrong with our malnourished bodies, it's no wonder that modern society is getting sicker. Food Matters sets about uncovering the trillion dollar worldwide 'sickness industry' and gives people some scientifically verifiable solutions for overcoming illness naturally. You can watch the official trailer here.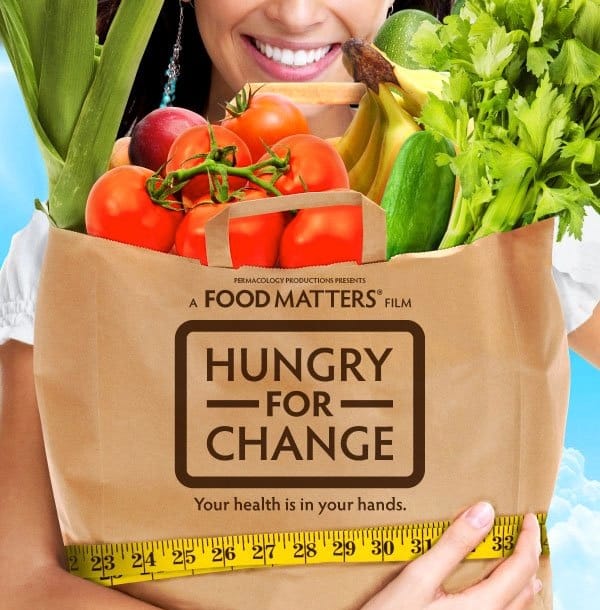 Hungry for Change*
Hungry for Change exposes shocking secrets the diet, weightloss and food industry don't want you to know about; deceptive strategies designed to keep you coming back for more. Find out what's keeping you from having the body and health you deserve and how to escape the diet trap forever. Watch the official trailer here.

*This post contains affiliate links. If the product is purchased by linking through this review, VegKitchen receives a modest commission, which helps maintain our site and helps it to continue growing!